We may earn commission from qualifying purchases at no extra cost to you.
Learn more
Owning a dog can get expensive very quickly, but there are a lot of simple ways to cut your expenses. One of the best ways to lower the cost of owning your pet is to groom them on your own, instead of paying expensive grooming fees on a regular basis.
If you are looking to start at-home grooming, you need the right tools, but it can be overwhelming to decide with all of the options available on the market.
So here is a comparison of Andis vs Oster two of the best Dog Clippers in the market. First, we need to explain what kinds of things you need to know before you buy.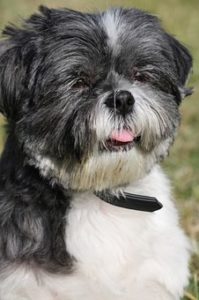 Why You Should Spend More Upfront
When you first begin looking for dog clippers , you might begin to think that you are better off just paying the groomer. Proper equipment is an investment, and it can cost a bit up front, but it will save you a ton of money over time.
But it is worth it to spend the money to get a quality product upfront because it if it doesn't work, you may end up buying several products and spending way more in the long run.
Some people wonder if you can just use humans clippers to groom their dog. At first glance, the products seem very similar, but there are some very important differences. Dogs have more hair than humans, and it is thicker and more matted.
Clippers need to work harder to get through all of that thick, matted fur. The motor in human clippers is not powerful enough for this extra work, so they will overheat very quickly. The blades on dog clippers also have more teeth to make it easier for you to use. To put it simply, human clippers just can't handle the fur in a dog's coat.
That's not all:
Also, it's important to note that when you buy clippers you should try to buy them to match with the breed of your dog. For example, if you own a Shih Tzu then it would be better to buy one of these clippers to tackle their double coats and if and when fur is matted, tangled or as it often happens completely unmanageable.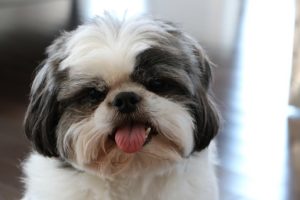 Another thing to remember is that you get what you pay for. It may be tempting to start out with a clipper that only costs $30, but the quality will not be the same as the clippers that cost $130, even if they are made by the same brand. It is not just a matter of charging more for the same thing. The more expensive clippers use rotary motors that are far more powerful than the electromagnetic motors found in cheaper options. If your dog has medium to long hair, or if you are planning on grooming more than one dog, a magnetic motor won't give you the power that you need.
What to Consider Before Buying
There are a few factors that set the best dog clippers apart from the mediocre ones. The motor, blades, ergonomics, and cord or charge are all important design features that really make a difference. In addition, you need to consider how easy it easy to maintain, how noisy it is, and how quickly it heats up. Here is some more information for you as consider which clipper to buy.
Motor
The motor is the most important part of any clipper product because it will determine how easily the clippers can get through your dog's thick fur. The motor also impacts how noisy the clippers are and how often they overheat. You need a fast, powerful motor that is also quiet. The higher the strokes per minute, the faster and more powerful the motor will be.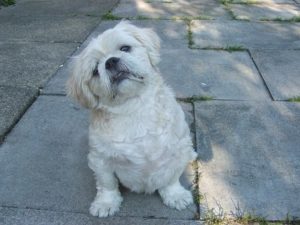 There are several different types of motors, and the one you need will depend on the type and number of dogs that you are grooming. If you are just looking to groom your own dog personally, you just need to worry about what type of coat your dog has. Dogs with long, thick, or matted hair
will require a powerful rotary motor,
while dogs with medium hair can get away with a pivot motor, and dogs with short or thin hair can use an electromagnetic motor.
If you are a professional groomer, or if you own multiple pets, you will need to get a professional quality clipper that can handle all of the different types of dogs that you will groom. A universal or rotary motor is the best option for you. Many clippers offer multiple speeds so that you can use slower speeds on dogs with thinner coats, and higher speeds on dogs with long or matted hair. Just remember that faster speeds will heat up faster than the lower speed settings.
Blades
You need to consider both the strength and length of blades that you need. Most blades are made of steel. Steel is strong and versatile, allowing for options like self-sharpening and adjustable blades. There are also treatments like CyrogenX that make steel blades stronger. Another option is a ceramic blade, like the one on the Andis Proclip Excel. Ceramic blades have one serious advantage over steel, and that is that they don't heat up as quickly.
The length of the blade will determine how short the hair is when you get done with it. The higher the blade number, the shorter the hair will be. Some clippers come with multiple blades or adjustable blades, but many of them only include one blade. The good news is that both Andis and Oster clippers often have detachable blades, and you can use the blade from either brand on both clippers. You can also purchase plastic guides or combs that can help you to get the desired length.
Ergonomics
If you are going to take the time to groom your dog, you want to make sure that you can get through the process without pain or discomfort, especially if you are grooming multiple dogs or a large dog. The weight and ergonomics of your clippers can go a long way in making this process easier for you. Heavy clippers will get old really fast. There are also different ergonomic designs that will work best for different people. For example, the Andis UltraEdge Super has a wider, circular handle that is better for people with large hands. The Oster AG Cool Comfort is light and has a contoured grip with vibration isolators.
Cord or Cordless Charge
There are pros and cons to corded and cordless dog clippers. A cord offers you a constant charge, but less maneuverability, while cordless clippers are easy to use, but they have to be regularly charged. If you are getting a corded clipper, make sure that it has a long cord so that you can move around your dog without having to pull on the cord. Just make sure that the cord is not so long that it gets easily tangled. If you prefer a cordless option, you need to consider how long the battery lasts, how long it takes to charge, and what kind of batteries it uses.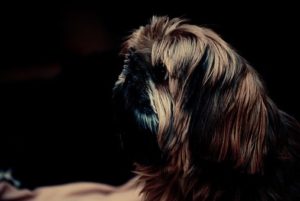 Maintenance
Maintaining your dog clippers comes down to how easy it is to clean and how easy it is to oil. The best dog clippers will have two blades, a cutting blade, and a guide blade. Most of the time you can slide the glide blade to either side of the clippers to easily clean and oil the clippers. The easiest way to clean dog clippers is to slide the guide blade to the side to clear out the hair between the blades. You can also pour some clipper wash into a jar or bowl and dip the edge of the blade into the clipper wash while the clippers are running. To oil your clippers, move the guide blade to the side and drop some oil between the two blades and then repeat on the other side.
Heat and Noise
Dog clippers use friction to quickly and easily cut your dog's hair, but friction creates heat. So virtually every product will begin to overheat at some point. But there are several things that you can look for to make sure that the product won't heat up as fast.
The power of the motor will make a big difference in how quickly the clippers heat up. If the motor is having to work overtime to get through heavy, matted fur, it will heat up way faster than a motor that is designed to handle it. As I already mentioned, ceramic blades are also slower conductors of heat than steel blades.
Noise is another inherent factor created by the electric motor within the clippers. For most owners, noise is not a major factor. But if you have a sensitive dog that gets anxious easily, loud clippers will spook them and make grooming very difficult. Even the most courageous dogs get nervous when you are using a loud pair of clippers around their face. It is possible to find dog clippers with quiet motors, but make sure that you are not sacrificing necessary power for a quieter motor.
Andis Vs. Oster
You truly cannot go wrong with a pair of dog clippers from Andis or Oster. Both brands have some of the best products on the market. I have gathered some important information about each brand to help you decide which product is best for you.
Andis Dog Clippers
Andis started as a family-owned company in 1922, and it has remained a family operation ever since. They started out focusing on barber and beautician products and expanded to pet grooming in the 1970's. They are not a household name, like Oster, but that is because they have stuck to the grooming markets, instead of expanding into household products. However, they are the most popular brand with professional groomers, and the quality of their products continue to make them a leader in this market.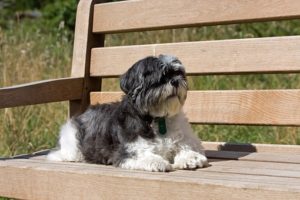 Andis has a wide variety of dog clippers available, ranging in cost anywhere from $50 to over $500, so you can be sure to find the product that works best for you. Their products are built for professionals, so they will last for years of use and won't break the first time you drop it. It is easy to see why many professionals switch to Andis and never go back.
Oster Dog Clippers
The Oster Manufacturing Company has been around for nearly 100 years, since the 1920's, but it has gone through many corporations and mergers during that time. Originally, the company focused on barber and beauty supplies, which led to creating similar products for pet grooming. However, throughout its many years, it has expanded to things like blenders, humidifiers, and even small motors that were used in airplanes during World War Two. The expansion of its product lines has made it a household name, but Oster continues to make high-quality grooming products as it has since the beginning.
Oster has a small variety of dog clippers available, including their most popular Oster A5, and the upgraded version, the Oster A6. Many professional groomers swear by their Oster products and have used them ever since their training classes. Overall, the Oster dog clippers are reliable and long-lasting.
The Andis EasyClip Pro-Animal Clipper is one of their most affordable products, but it does not disappoint. These are built with the same quality that you can expect from all of the Andis products. They are quiet, don't overheat too quickly, and have a long twelve-foot cord for easy maneuvering. They are a great product for any at-home groomer. If you are someone just starting their professional grooming business, this is an easy way to add a backup pair of clippers without spending too much.
Check Carefully because…
• This clipper comes in a 7-piece kit. There is only one #10 ceramic blade included in the kit, but it also comes with four attachment combs that can be used to cut longer lengths.
• It has a quick, but quiet rotary motor that runs about 3,700 strokes per minute.
• Andis recommends using this product for touch-ups on dogs with medium-length hair. It might struggle on dogs with long, curly, thick, or matted hair.
• There is only one speed setting available on this clipper. Most groomers recommend using a slower speed around the face or other sensitive areas, and this product doesn't have that feature.
The MUST Know, True Facts about Andis EasyClip Pro-Animal Detachable Clipper
What to watch out for with this product?
Crucial Tips
Pros
• Quiet rotary motor
• 12-foot long cord
• Ceramic blade stays cool
• Combs for different lengths included
Things to watch out for
• Single Speed
• Heavier clippers (14.5 ounces)
Conclusion
The Andis EasyClip Pro-Animal Detachable Clipper is the best price compared to other Andis products, but it is also not the finest one of their products. It is sufficient for at-home touch-ups on medium-length hair, but you might get frustrated if you are trying to groom a large dog with long, thick hair. It is durable and made to last for years.
The Oster Power Max Clippers are lightweight and easy to use. They have a fast rotary motor that runs at 4,200 strokes per minute, so it works well for dogs with long or matted fur. This model comes with one blade that is treated with CryogenX and an antimicrobial coating for a strong, clean blade.
Check Carefully because…
• These clippers are made for people with small hands. Some customers have complained that the small handle made it too difficult to hold for long periods of time.
• Proper maintenance is essential. Be sure to clean and oil the blades often. If you don't, the blades will get dull way too fast.
• Some customers complained that they really had to push to get through the thick or matted fur. You may have to put in a little elbow grease with these clippers.
The MUST Know, True Facts about Oster Power Max 2-Speed Clippers With CryogenX Antimicrobial Blade
What to watch out for with this product?
Crucial Tips
Pros
• Powerful, quiet motor
• Detachable blades
• Lightweight design
• Tough and reliable
Cons
• Blades heat up quickly
• Only comes with one blade
• Susceptible to "wear and tear" damage after prolonged use
Conclusion
The Oster PowerMax 2-Speed Clippers with CryogenX Antimicrobial Blade are a great pair of clippers for at-home groomers. The blades can get hot, and the materials can deteriorate after extended use, so they aren't ideal for professional groomers or those grooming several dogs. They are a quality product for a decent price.
Conclusion
There is no right or wrong choice when it comes to choosing between Andis or
Oster dog clippers
. Both manufacturers have a variety of quality products.
In the end, you need to think about your dog,
your intended use of the clippers (i.e., professional vs. personal), and the things that are most important to you.
If you are concerned about the heat from the blades bothering your dog, a pair of Andis clippers with a ceramic blade might be best for you. If on the other hand, you are far more irritated by the loud noise created by some clippers, perhaps an Oster product is best. It truly comes down to personal preference.
You can rest assured that no matter which one you choose, both Andis and Oster dog clippers are going to be safe, durable, and reliable. The best news is that in the long run, they are infinitely cheaper than paying a professional groomer on a regular basis.