We may earn commission from qualifying purchases at no extra cost to you.
Learn more
Ratings
Here at The Shih Tzu Expert, we aim to be an independent voice in reviewing for all dog parents and families. With that in mind, we wanted to expand the amount of information that we share with you. On this page, you will find a thoroughly transparent description of how we do our reviews here at The Shih Tzu Expert.
Our Rating Assessments
Five Stars – Highly Recommend
Four Stars – Recommend with Caveats
Three Stars –  Recommend with Caution
Two Stars – Do Not Recommend Unless…
One Star – Do Not Recommend
How We Review Pet Products & Services
– Safety
The health and safety of your Shih Tzu is first and foremost on our minds as we test the products that come our way and formulate our reviews. If we are concerned about the safety of a product, we will tell you every single time. We will also tell you what you can do to avoid having the safety issue that other users report or that we notice during our review process. If there have been recalls out for this product in the past, we will mention them to make sure that even those who own older clippers will keep their dogs safe
– Look and Feel
The way product looks and feels when you use it is important to many people. The way it feels in your hand is especially important for pet clippers and leashes because if a product design is uncomfortable and you have to use it often, you risk damaging both the device and your muscles while you use it. Your health and safety is also important to us here at The Shih Tzu Expert.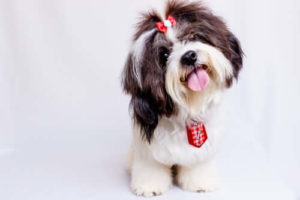 – Performance
In order for a product to be recommended by our reviewers, it has to perform up to a high standard. This is pretty basic, but very important to all of you who need to use these products.
– User Experience
While customer service is often a crapshoot whenever you need to use it, we take the service experience of our customers seriously. We take the customer service experiences that are reported among a wide variety of users into account when we review the products and services. If a product runs really well, but the customer service is terrible, we'll note it. This is something that matters to a lot of customers.
– Build Quality, Reliability and Durability
Is the product easily damaged? Is it clearly made out of subpar materials? These are things we're looking at in this category. If you struggle to get something started when you need it or you have to replace the battery every time you need to use it, that is a problem.
– Affordability
We judge this category by looking at the range of prices available for this style of product and determining whether we believe that this product is worth the price tag compared to other similar products.
– Final Verdict
This is the category where we put all of that together and decide on what star rating to give the product. We will add up all of the major pros and cons for a wrap up at the end, make it easy for you to find the information that you want.
How We Select our Top # Lists
Our Top lists are based on all of the reviews that we have done of products in a particular category. Products that get a five-star rating in their original review will be eligible for our top list for that category. These lists are not based on any advertising revenue. They are based only on the experiences of our reviewers and users like you.
We also allow our users to nominate items for lists that will be the "community favorite." This allows you to have a voice in our content here at Shih Tzu Expert.
Our Rating & Reviewing Process
What Products Are Worth Reviewing?
There are a lot of products for dogs out there. However, there are only three people on the
team here at The Shih Tzu Expert
. That means that we cannot review everything that gets released. Thanks to our teams three decades of experience, we generally know which products are worth reviewing and which ones are not. If we don't know anything about a brand, we will often review the product ourselves in a "hands on" review
Are other style of review is a "hands off" review, which is more aggregation than review. We do some of our product reviews by talking to other people that use the products, by reading other reviews and seeing what most reviewers agree or disagree about, and from our own prior experiences with that particular brand. If there aren't enough reviews to do this well, we will review the product ourselves.
We also base our reviews on what's appropriate for different dogs. We keep each of these needs in mind as we use which products to review, and while we review them.
 How we Choose the Right Products and Services to match the requirements/ needs of your fur babies
It can be difficult to find the right products or services for your dog, especially when most of the information on the Internet is very general. Here at The Shih Tzu Expert, we aim to make your life as easy as possible when it comes to making these choices by explaining when something is appropriate for particular needs on several axes. You might have a puppy with wiry fur and liver issues, and that will make you need very specific items
to care for your dog properly
.
Your Shih Tzu might have different needs based on their:
– life stage
A puppy is going to have different needs than a senior dog, so you wouldn't choose the same foods and services for both, especially when it comes to food and vitamins. We recommend taking the stage of life that your fur baby is in into account when you are looking for the right foods for them.
– health condition
If your dog is arthritic or has skin issues, you need to take that into account. Some clippers or dog clothes might not be appropriate for your dog based on their health issues. If your dog has issues that require a special type of food, you should make sure that we recommend is appropriate for their health condition.
– Body size
A teeny tiny dog is going to have very different needs than a Tibetan mastiff when it comes to devices that are aimed at safety like invisible wire fences. We will tell you something is not safe for specific sizes of dog.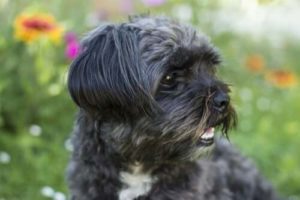 – Pedigree
Your dog might have specific health needs based on the pedigree that they boast. If your dog is a purebred dog you may want to make sure that haircut is appropriate for showing them throughout the season.
– Fur Type
If your dog has an undercoat or wiry fur, particular clippers will not work well for you. They may also need specific vitamins in their foods to allow them to grow properly. We take this into account when we review items for our site and will be happy to answer any questions that you might have about whether it is appropriate for your dog.
Our Reviewer Credentials
Are Our Reviewers Qualified?
Yes! All of our reviewers are dog lovers and owners just like you! They have years of experience with all of the various products that we asked them to review, helping them to see what is really important to other dog owners around the world.
Are Our Reviewers Biased?
Only in that they love dogs more than they love people! No jokes, our reviewers are as unbiased as a person can get. We are not sponsored by any of the major companies and we do not accept products for free to review. Every product that we review hands-on will have been purchased with our own funds to ensure that we are as unbiased as humanly possible. We would not recommend anything that we would not personally use on our dogs. If you have a question about why we recommend a product that we did, feel free to email us.
Personal "Hands On" Reviews
As mentioned above, our hands on reviews are the ones that we write based on our personal experience with the product, purchased with our own money. As such, he will not be able to review all of the products that are out there. It's just physically not possible. Because we can't review everything on our own, we have to crowd source it a little bit in our hands off reviews.
Aggregated "Hands Off" Reviews
Hands-off reviews will be based on
discussions with groomers
and dog owners alike, as well as the reviews of dog owners like yourselves from blogs and retailer websites. By doing this, we will get a wide variety of experiences figure out what is the most relevant to product users like you.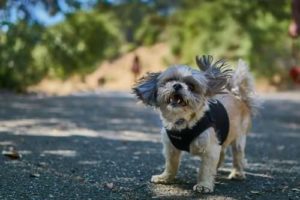 Get Involved
If you didn't find what you were looking for or were unhappy with what you found, get involved. Had a question about a recommendation we made? Ask us about it!
Email any member of the team and we will be happy to get you an answer.
Come be a part of our review process and share your unique experience. All you have to do is contact us!