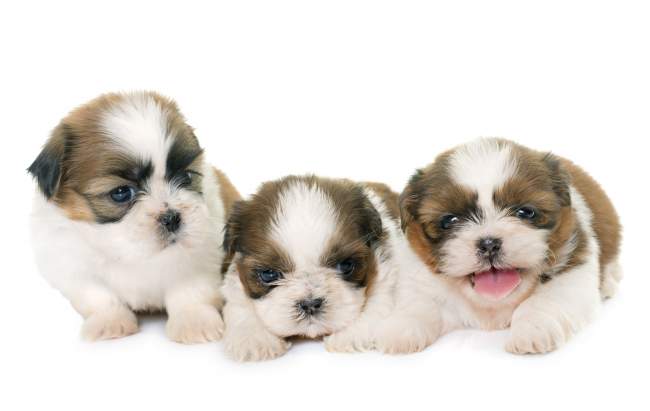 Meet The Shih Tzu Expert Team

Our Story & Mission
Adam can't get enough of outdoor sports. He's often found surfing, biking and running among other things. He was preparing for an upcoming marathon when he found himself peddling full speed down a side winding trail. Much like the paths before, he rode hard and tirelessly.
Adam caught a sharp turn and was thrown from his bike. He suffered mild injuries but he was confined to his home for several weeks post surgery. His wife brought home Scout, a white and black Shih Tzu with the trademark white tuft of hair resting upon its crown. He had never had a pet before but he quickly fell in love with this affectionate breed.
Thanks to his canine companion, Adam had a speedy recovery and he was able to get back to his biking.
His love for his canine companion grew, and he couldn't help but to keep adopting Shih Tzu's in need, learning more and more about them every day. His friends and family started asking him questions about how to best take care of their small dogs, and Adam began researching the answers to their questions if they didn't have them already.
When CEO Adam Conrad first adopted his Shih Tzu Scout, he wanted to learn everything he could about owning and loving Shih Tzu's. He talked to breeders and veterinarians and searched high and low online for all the best information about Shih Tzu's.
By the time Adam and his wife adopted their third Shih Tzu, a short, brown haired pup named Rio, he got the idea to share this expertise with other seekers through a website: The Shih Tzu Expert.
When he was researching, he was disappointed by the quality of information out there. Most of the information that could be found was more general than Adam would have liked, so Adam decided to use his research for the good of all of the other Shih Tzu owners and lovers and create The Shih Tzu Expert. Since then, he has dedicated himself to providing a wealth of information so that dog breeders, lovers and novice owners alike can have all of the information necessary to best care for their new furry forever friends.
The Shih Tzu Expert aims to be a useful resource that will be beneficial for dog parents at every level of experience. Our site exists to make sure that you get the most happiness from your relationship with your fur babies by keeping you informed and keeping your pets healthy.
Meet Our Team
Three people make up the staff here at The Shih Tzu Expert. We are a small team but we share a wealth of knowledge on a variety of dog-related things. Anything that we don't know, we research and ask questions of those who do! If you have a question about your Shih Tzu and how to care for them, chances are we know the answer you're looking for.
Adam Conrad - Proud Dog Father & CEO Of Shih Tzu Expert

Imagine waking up each morning to sun streaming through your windows and the pitter patter of excited feet scurrying across the floor; gleeful faces stampeding toward you as you stir in bed. Within moments of wiping the sleep from your eyes a fleet of happy kisses are showering your face. This is a reality for Adam Conrad and wife Isabella. In case you were wondering, those aren't children bombarding him with love. He and his family are the owners of five happy and healthy Shih Tzu dogs. Yes, you read that correctly!
Adam and Isabella are both incredibly active and love to take their dogs with them when they go on hikes or bike ride. They also enjoy surfing and swimming in the ocean near their home in Seattle, Washington. Adam and his wife couldn't be happier with their growing pup-filled family. He is now the proud father of five Shih Tzu's and CEO of The Shih Tzu Expert.
Elma Jones - Chief Editor

Elma Jones adopted her first Shih Tzu at the tender age of seven. With her parents help, she picked Scrappy from the local animal shelter, and has never had any desire to invite any other breed of dog into her home. She has owned and fostered countless Shih Tzu dogs for her animal shelter, and loved every one of them.
Now 30, she puts her doggy expertise and editing skills to good use here at The Shih Tzu Expert by ensuring that all guides are up to Adam's exacting standards and as accurate as doggily possible. Elma lives in an apartment in Kansas City, Oklahoma and blames all of her typos on her two Shih Tzu's, Gigi and Darcy. When she isn't working, Elma loves to knit and crochet for her large family.
Email : Elma@shihtzuexpert.com

Amber King - Technical Researcher

Amber King first started researching Shih Tzu when her mother adopted two adorable Shih Tzu puppies. Amber stumbled upon The Shih Tzu Expert and got to know Adam via email, slowly absorbing all of his knowledge and sharing some of what she found with him.
Amber does not own any Shih Tzu of her own, thanks to an unfortunate and severe allergy to dog dander, but she loves learning as much about them as she can from her home in Clayton, North Carolina with her wife, Sarah. She especially loves seeing all of the beautiful Shih Tzu that the Shih Tzu Expert community shares via email! When she isn't working, Amber and Sarah love to go shopping for Victorian antiques for their home.
Email : Amber@shihtzuexpert.com

Why Are We Called Experts?
It doesn't get much more expert than our team here at the Shih Tzu Expert. Between the three of us, we have more than 30 years of experience owning and loving Shih Tzu's. We want to help make you into a Shih Tzu expert like we are, but without making you make the same mistakes that we made in our years of dog ownership.
We provide information about grooming, feeding, safety and everything in between so that you can keep your Shih Tzu and other dogs as happy and healthy as possible in the long term.
review dog clippers, fur brushes, shampoo etc to help you make the best choice you can for your fur babies. We want you to spend your money on things that are actually worth the price, not just whatever brand has the best advertising budget. Our blend of experience, expert sources and skilled research makes it possible for you to make an informed decision about what you need to buy for your dog.

How to Contact us
Website :
https://ShihTzuExpert.com
Facebook :
https://www.facebook.com/ShihTzuExpert/ Here's your chance to connect with other like minded dog parents.
Twitter :
https://twitter.com/shihexpert
Pinterest:
https://www.pinterest.com/shihtzuexpert/ See the best doggy pictures of all time
LinkedIn:
https://www.linkedin.com/in/adam-conrad-2b373a144/ for a more
professional look at what we do
and connect with DVMs and other professional veterinary practitioners.
Instagram:
https://www.instagram.com/shihtzuexpert/ Share more puppy photos
YouTube:
https://www.youtube.com/channel/UCIGbyYncuq0a5iv6L-LMw8g
Watch our corporate videos here…
Contact Info:
You can reach us by emailing Adam@shihtzuexpert.com or
Just visit our contact page
Here
Awarded Best Top 10 Shih Tzu Blog
What We Offer
The Shih Tzu Expert has a lot to offer visitors of all knowledge levels, and we improve our offerings every day. You will want to become a regular visitor to our site if all things Shih Tzu is what you want from your news. Want to see us cover something that we haven't touched before? Tell us about it and we will absolutely added to our list of things to cover.
Expert Reviews and Guides for Dog Parents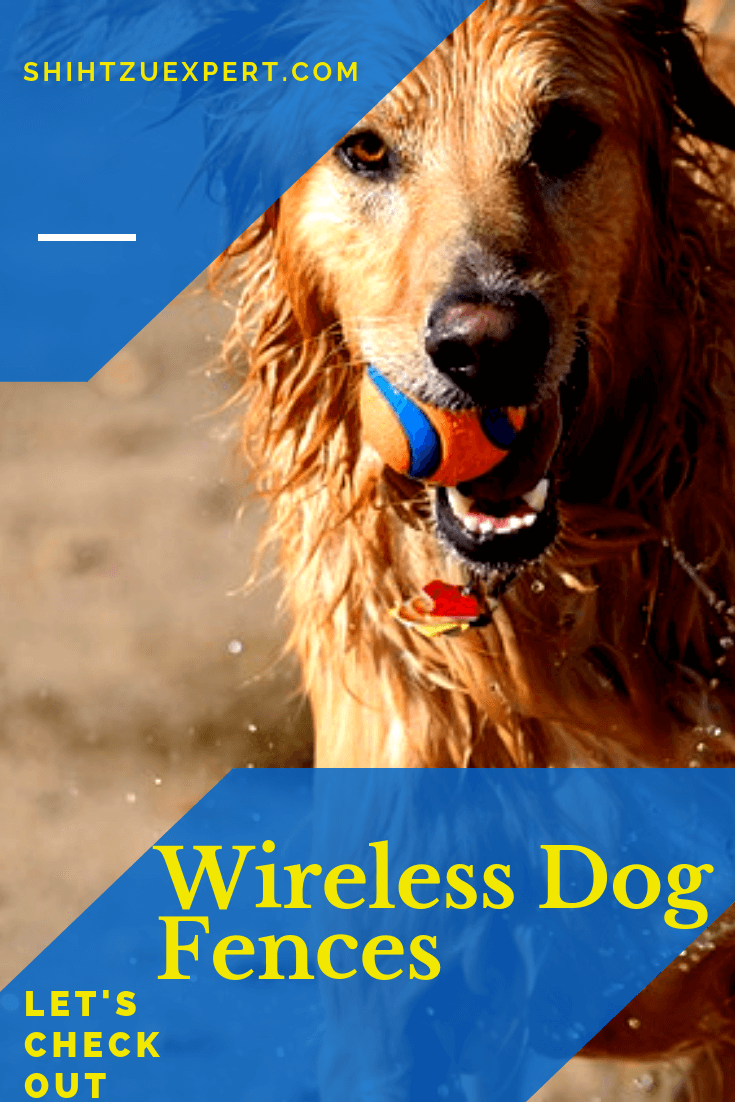 There are tons of products out there and not all of them are worth your money, so we aim to help you choose the product that will make your life, and your Shih Tzu's life, easier. Every single one of the reviews and guides that appear on The Shih Tzu Expert is thoroughly researched and then double and triple checked by our staff. We do this to make sure that no matter who comes to our site seeking information -whether that's a dog breeder, owner or lover- they can get good information about how to care for their dogs.
Our reviews of products for dogs come from our own experiences combined with the experiences of users all over the world to bring you the best information about whatever we are reviewing, whether it's a new type of dog food or a new style of dog fur clippers. Just because it's what everyone else is using doesn't mean that it is the right choice for you and your family.
How we review?
A detailed version of our comprehensive review process can be found at
https://shihtzuexpert.com/how-we-review-and-rate/
The Latest News for Dog Parents
We seek out all of the latest information about everything dog related so that our readers don't have to. The Shih Tzu expert can be a one-stop shop for anyone looking for news relating to their Shih Tzu or other dogs.
Whether there is a recall or a problem with a product, the Shih Tzu expert will have all of the information that a reader needs as soon as there is good information on the topic.
A Vibrant, Dog-Friendly Community
The Shih Tzu expert is proud to host a friendly, furry community that is friendly to all
You can join our community in whatever way you please! We're available on Facebook, Twitter and Pinterest. You can also reach us by email at adam@shihtzuexpert.com or through our contact page to ask any questions you haven't found answers to on your hunt for the best information there is about Shih Tzu's!
You can also join our newsletter along with more than 3,000 other people to get the best information directly into your inbox!
Awarded Top 100 Best Dog Food Blog!