The Quick summary
Blue Buffalo is the clear winner of the contest between Blue Buffalo Vs Science Diet.
If you want to see our overall recommendations for best dog food for specific conditions such as sensitive stomach, allergies, or even if you are looking for grain free dog food (is it really worth it?) then just head over to our comprehensive guide at dog food guide You can also find categories such as best Budget Friendly Dog Food with Best overall ingredients in a budget food there.

Blue Buffalo

Editor's Choice!

Hill's Science Diet
Our rating
(4.7 / 5)
(3.7 / 5)
Check Price on Amazon

Check Price on Amazon

Check Price on Amazon

Primary Protein Source
Chicken
Chicken Meal
Primary Carbohydrate Source
Brown Rice
Brewer's Rice
First Five Ingredients Listed
Deboned Chicken Chicken Meal Brown Rice Barley Oatmeal
Chicken Meal Brewers Rice Whole Grain Wheat Whole Grain Sorghum Cracked Pearled Barley
Secondary Protein Source
Meal
Secondary Carbohydrate Source
Barley
Whole Grain Wheat
Tertiary Protein Source
Animal
Animal
Crude Fat (min.)
13%
15%
Crude Protein (min.)
23%
22%
Crude Fiber (min.)
6%
2.40%
Moisture (max.)
10%
?
Life Stage
Senior
Senior
Breed Specific
Small and Toy Breeds
Small Breeds
Advertised Benefits
Healthy Muscle Maintenance Dental Health Healthy Immune System Energy to Stay Active Strong Bones and Teeth Joint Health
Active & Youthful Dog Healthy Immune System Easily Digestible
Blue Buffalo Vs Science Diet
The Most critical facts you need to know! to maintain healthy muscle, immune system, bones, teeth and joints of your dog.
Your small breed senior dog is still a vital part of your family. Shouldn't you want to feed them the best senior-focused kibble, so they maintain healthy muscle, immune system, bones, teeth and joints.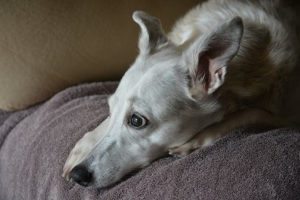 Many foods claim they are good for your older small breed.  Many foods claim to maintain the health and vitality of your older dog. But how do you choose among all the choices at the grocery store, pet warehouse, or online pet supply site?
You can always choose based on price, but today we're going to look at two premium brands in the
senior dog food
category – Blue Buffalo's® Life Protection Formula® Chicken and Brown Rice Recipe for Small Breed Senior Dogs and Hill's® Science Diet® Adult 11+ Small & Toy Breed Age Defying Dog Food.
Both promise healthy hearts, muscles and minds and they are comparable in price around $30-35 for a 15-lb. bag of Science Diet® , while Blue Buffalo® goes for about $23-25 for a comparable-sized bag on the same site.
And both brands also meet the AAFCO (American Association of Feed Control) for balanced nutrition and a level of quality.
Blue Buffalo® Life Protection Formula Chicken and Brown Rice for Small Breed Senior Dogs
Blue Buffalo® lists deboned chicken as its first ingredient and primary protein source. Chicken is an excellent source of lean protein and helps maintain and increase muscle development. It is 95 percent digestible for dogs, contains naturally occurring vitamins A, D, and E, and 65 g/kg protein of Lysine, an amino-acid that increases immune health, calcium absorption and collagen production in pets.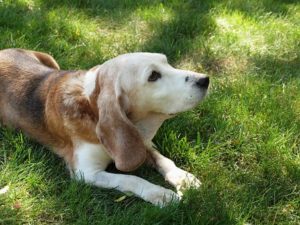 They follow that with a second protein source, chicken meal. Chicken meal is the "nasty parts" of the chicken – beaks, feet, stomach, livers, brains, and occasionally a fetus – that most humans would have a hard time eating. However, this processed food of chicken offal is full of vitamins, minerals and fats that your dog needs to build healthy, lean muscles; a shiny coat and easier digestion
They follow that with brown rice, an easily digestible carbohydrate. It is less processed and higher in fiber and ash, which makes it easier to digest and easy on a senior dog's sensitive stomach.
Barley is the next ingredient in Blue Buffalo's® Life Protection Formula. It is a good form of carbs and fiber for your dog and it is frequently found in premium dog food brands. Barley is also loaded with gluten. So, if your dog is allergic to gluten-based ingredients, Blue Buffalo might be one to pass on.
Blue Buffalo® rounds out its top five ingredients with oatmeal. Another grain, oatmeal is considered a very nutritious ingredient for your dog. And while it is a grain, oatmeal is full of protein and fat. It is easily digested and provides your dog a balance of amino acids, fiber, antioxidants, vitamin E, B vitamins, zinc, iron and selenium. All these naturally occurring nutrients help you dog maintain or improve their health, according to petmd.com
Hill's® Science Diet® Adult 11+ Small & Toy Breed Age Defying Dog Food
Hill's® Science Diet® Adult 11+ Small & Toy Breed food also starts with chicken, but not whole chicken. Instead they use chicken meal – you remember all those nasty chicken parts.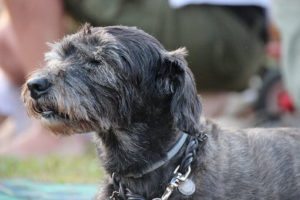 Many dog foods, especially premium brands, use some type of protein meal as their first ingredient. While it is also a good source of protein, meat meals are highly processed, low in moisture, have a high ash content, and lower levels of vitamins and Lysine. Most dogs can easily digest this ingredient, but it is not the same as having an actual meat as the first ingredient.
Brewer's Rice is the second ingredient in Science Diet®. Brewer's Rice is highly processed and often use by beer producers for flavor, hence the name Brewer's Rice. But your dog is not eating rice used in the brewing process; this ingredient is simply small fragments of rice that separated from larger kernels of the grain. They are easy and inexpensive to add into your dog's food.
This type of rice is an easily, digestible carbohydrate and provides fiber for your dog. However, it is empty in nutritional value and is used as a filler in your dog's bowl. According to vets, they recommend finding a food that uses this ingredient sparingly, since it is still a carb and could cause you senior dog to gain weight unnecessarily.
Science Diet® rounds out the top five ingredients with more grains – whole grain wheat, whole grain sorghum, and cracked pearled barley. These carbohydrates are considered better for your dog since they are whole grains and contain more vitamins and minerals than processed wheat or barley meals.
Because Science Diet® has four out of five ingredients being grain-based, it reduces the nutritional value of the protein found in the chicken products used in the product.
Brand comparison Blue Buffalo Vs Science Diet
Blue Buffalo® and Hill's® Science Diet® both start their adult formulations with chicken, something veterinarians recommend. Both brands also make use of grains, which can be high in gluten and carbs, an excellent energy source. However, glutens can cause allergic reactions in dogs.
Blue Buffalo® also adds sweet potatoes, carrots, tomatoes, parsley, apples, spinach, blackberries, pomegranate and pumpkin to it Life Protective formula. The addition of these vegetables and fruits adds more fiber, vitamins, and flavor to the food. They also improve your dog's immune system.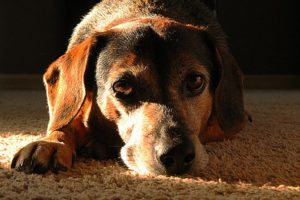 Science Diet® also contains non-traditional ingredients, including dried beet pulp, apples, broccoli, carrots, cranberries and green peas.
Vegetables provide moisture to your dog's food, vitamins A, C, E, and K, and minerals like potassium, magnesium, and calcium. They also provide your dog with enzymes to help with digestion, antioxidants that protect against free radicals that cause premature aging and anti-inflammatories.
Finally, a food that includes a variety of vegetables in the ingredient list, can help prevent certain diseases – such as cancer or kidney disease.
Both foods contain added glucosamine or chondroitin to help your dog with joint issues. However, you would have to overfeed both brands to your dog to see any tangible results from these ingredients.
According to dogfoodproject.com, a 50-lb. dog with light to moderated joint problems would need 500 to 750 mg of glucosamine a day for noticeable changes in their joint health. However, even dog foods fortified with glucosamine or chondroitin only provide 50-100 mg per cup. To even close in on the recommended daily dose of glucosamine, you would have to feed your dog 5-10 cups of food per day! That totals almost 3,500 calories a day, which would lead to a very overweight dog.
Instead, look for these ingredients on the bag (they're good for your dog), but if they have joint problems, ask your veterinarian for a glucosamine/chondroitin supplement.
Both brands add chicken fat to their formulas. Fat is a necessary ingredient in your dog's diet, helping them to maintain a healthy and shiny coat, aids in muscle development and provides them with quick energy.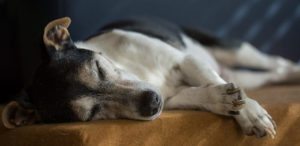 Blue Buffalo® adds tocopherols in its chicken fat as a natural antioxidant that prevents spoilage. It helps maintain the flavor and nutrients in the dog food.
By looking at the ingredients and price, I would recommend pouringBlue Buffalo® Life Protection Formula Chicken and Brown Rice for Small Breed Senior Dogs in my dog's dish. The price is lower for those looking to save some money on their dog food bill. Blue Buffalo also is better nutritionally with meat as its first ingredient, fewer added carbohydrates and numerous fruits and vegetables to help add vitamins and minerals to your dog's diet. Plus, the Life Protection formula kibble is "cold-formed" to retain the nutritional potency for your dog.