Quick Summary:
If you want to save money…we recommend
Victor Dog Food
. Victor Dog Food is best for highly active dogs and has a lower price, but it might be more difficult to get.
If you want high quality ingredients…we recommend Blue Buffalo. Blue Buffalo's wide variety is best for picky eaters and is more readily available but at a higher cost.
If you want your dog to love the food…either brand works.

VICTOR'S FORMULA



Check Price on Amazon

Blue Buffalo



Check Price on Amazon

Our rating
(4.8 / 5)
(4.9 / 5)
Proteins:
26% (meat meal, alfalfa)
24% (Protein-rich, Real meat and Meal)
Fats:
18% (omega-3 fatty acids from flaxseed, glucosamine)
14% (omega-3 and omega-6 fatty acids)
Carbs :
Approximately 40%, 3.8% as crude fiber (chicory root, sorghum, millet, carrot)
Approximately 40%,
Vitamins and Minerals:
Chelated minerals, selenium yeast, prebiotic, montmorillonite clay
Real fruits and veggies, glucosamine, phosphorus, calcium
Preservatives and Bad Stuff:
Plant-based and gluten free with added meat, tomato pomace is controversial as filler ingredient, no preservatives
Natural preservatives, No Bad stuff.
AAFCO approval:
Yes
Yes
Victor Dog Food vs Blue Buffalo [Which to Choose? Why Choose One Over the Other?]
Searching for the perfect dog food can be a very daunting task. With so many advertisements and promotions being run by major dog food brands, it can be difficult to focus on the facts and pick a clear winner.
If you have a penchant for high-quality ingredients and want to try a dog food brand with positive reviews, you may have come across Blue Buffalo and Victor as potential options for your new dog food.
Blue Buffalo and Victor brands…both comparable in many ways, but also very different. Have you found yourself at a loss, not sure which one to choose? Worry no more! This article is a comprehensive comparison of Victor and Blue Buffalo brands of dog food.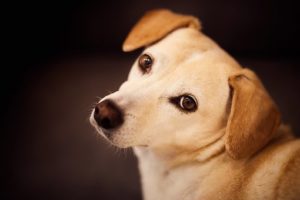 In this article, price point, ingredient quality, and taste are compared in a simple, easy-to-understand (and hopefully entertaining) format. Real customer reviews are explored, and there are also mini step-by-step guides on how to switch your dog's food and how to save money when purchasing dog food. No matter if you're researching brands for a new puppy, or looking for solutions to your old dog's chronic digestive issues, this is the article for you.
Victor Dog Food and Blue Buffalo both offer protein-rich dog foods with no corn, wheat, or soy ingredients and without artificial colors, flavors, or preservatives. So since they are both quality products, which one is the best for your best friend?
Blue Buffalo dog food brand is slightly more expensive and created with higher quality ingredients than Victor dog food brand. They both were received very well by most dogs, according to reviews.
Understanding Ingredients
Beef meal and chicken meal are generally considered to be a low quality ingredient compared to deboned chicken. Deboned chicken is created by cleanly separating chicken meat from the skin and bone. Meat meal (referred to as chicken meal, beef meal, beef by-products, chicken by-products, etc.) is created through a process called rendering. The process of rendering occurs when animal carcasses (typically chicken or cow) are ground and boiled. Rendering results in a physical separation of fat, water, meat, and protein solids that are then used for dog food. The problem with dog food produced with the seemingly innocuous rendered ingredients is that the animal carcasses used in the rendering process are typically diseased or rotten. It is true that the rendering process kills all bacteria, viruses, and fungi, however, many dog owners want only the highest quality for their furry friends, and find the rendering process to be gross and unnerving.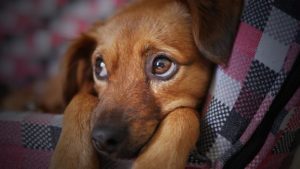 Protein
It's no surprise that protein is one of the most important ingredients in a quality dog food. Although protein is not the only important factor to consider when choosing a dog food brand, it is a vital component. Protein needs vary by breed and by age. As a general rule of thumb, small dog breeds require high-protein diets. Dogs that are very active, like racing and hunting dogs, also need high-protein diets. Finally, certain special categories of dogs (lactating dogs, puppies, old dogs) also perform best when fed a high-protein diet.
Nutritional Content
When searching for a quality dog food brand, nutritional content is one of the most important factors to consider. After all, a well-nourished dog looks better, smells better, behaves better, and costs less money in veterinarian bills. Further, meeting all of your beloved pet's nutritional requirements is part of your responsibility as a pet owner.
In order for a dog food brand to be considered to be nutritious, it must contain not only meat, but also other products like grains, fruits and vegetables. These other ingredients provide essential nutrients, antioxidants, and important dietary requirements for your dog. One key phrase to look for when comparing dog food brands is "complete and balanced." This phrase, coined and enforced by the Association of American Feed Control Officials (AAFCO), means that the dog food in question contains sufficient amounts of crude protein, fat, water, and crude fiber.
Taste
The taste of a dog food is ultimately the most important quality to research when comparing dog food brands. After all, even the best quality dog food is useless if your dog won't eat it! Many pet owners have had the experience of researching dozens of dog food brands, spending time selecting the best one, bringing it home proudly to their canine companion, and experiencing surprising rejection when the dog simply sniffs it and walk away. Instead, every dog owner wants their dog to hungrily await each meal, and eat the full portion each time he or she is fed.
Blue Buffalo v. Victor Dog Food :Comparison Criteria
Chester is a 13-year-old Shih Tzu. He has been happy and healthy for a long time but he developed stomach issues in the last couple of years. These issues have slowed him down a bit and the medicine has made his stomach more sensitive than it used to be. So we have been trying to find a food that will work best for him.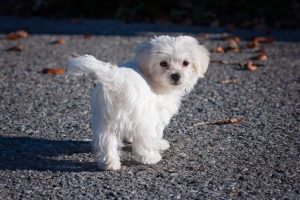 When looking for a new dog food for Chester, I always start by focusing on a few key factors. A dog food that is good enough for my Chester is a dog food that is a good source of protein, fats, carbohydrates, and vitamins/minerals, with no artificial preservatives, and AAFCO approved. Here's why:
Protein is the most important part of a dog's diet. A good source of quality protein is one that comes from whole meat as opposed to meat meal or by-products. By-products can be a better source of protein, but shouldn't be the main ingredient. Because of Chester's sensitive stomach, I need to be able to identify the meat ingredients, so generic dog foods that simply list "meat" (which is most likely a by-product anyway) won't work for him.
Dogs also need a certain number of calories from fat. A quality dog food is one that has a two to one ratio of protein to fat. This ensures that the calories from fat and calories from protein are about the same because fat has about 9 calories per gram, while protein has about 4 calories per gram. The fats should contain healthy sources of Omega fatty acids and should come from healthy oils instead of just basic animal fat.
Carbohydrates can be as tricky for dogs as they are for humans! Too many carbs can lead to weight issues, but not enough can lead to digestive complications. That's why I look for carbs that come mostly from vegetables, fruits, and whole grains. High-quality vegetables, fruits and whole grains, like sweet potatoes, are considered a carbohydrate, but they are also a good supplemental form of protein. Both Victor and Blue Buffalo brands avoid bad grains like wheat, corn, or soy.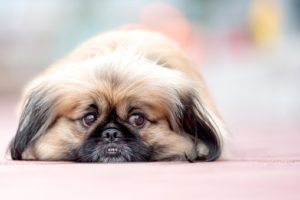 Of course, vitamins and minerals are an important part of any dog's diet. They are essential for a dog's metabolism, dental health, and bones. Many dog foods supplement essential vitamins and minerals individually, but they can also be found in fruits, vegetables, and whole grains. For example, peas are a good source of protein, fiber, and Vitamins A, B6, C, and K, along with Riboflavin, Niacin, Folate, Magnesium, Phosphorus, Copper, Thiamin, and Manganese. There is a big difference between nutrient-dense vegetables, like peas, and drab vegetables, like potatoes, that are high in calories but lack key nutrients.
Preservatives are necessary, especially in dry dog food, to retain the shelf life. The whole reason we tend to buy dry dog food is that we don't have the time to make a fresh meal for our dogs as well as ourselves every day. However, some preservatives are better than others. That's why I always look for natural preservatives, like tocopherol or ascorbate, for my Chester. Artificial preservatives containing ethoxyquin, BHT, or BHA should always be avoided.
Lastly, it is important to get a dog food that is approved by the AAFCO (Association of American Feed Control Officials). This approval simply means that the formula of dog food meets minimum nutritional requirements. AAFCO specifies different requirements for the life stage of the dog. This is important because a growing puppy needs a lot more nutrients than an adult dog does. Too many of those nutrients could be dangerous for an adult dog and could lead to weight problems or other health issues. The label should say something about being 100% complete and balanced.
Keeping these factors in mind, Victor Dog Food and Blue Buffalo are both good options for any well-loved pet. So how do you decide? Here are a few other factors to keep in mind when making a choice for your own pup.
Blue Buffalo v. Victor Dog Food [Scruffy's Story]
Fred, a long-time dog owner, had just adopted Scruffy, a six-year-old large-breed mutt with a gentle personality and a penchant for pretending to be a lap dog. Scruffy had been in the pound for approximately six months, and had lost an incredible amount of weight.
His ribs were extremely visible, his coat was dull and flaky, and he was clearly malnourished.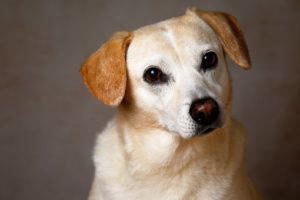 When Fred asked the workers at the pound what had happened, they said he refused to eat the generic, low-cost food they had in stock. They said it caused Scruffy stomach pain and diarrhea.
Fred didn't know what to do.
After getting some advice from the veterinarian, Fred began to research a variety of dog food brands, searching for the best one to bring home to his new furry friend. He searched for brands free from artificial preservatives, brand with holistic ingredients, and of course, reasonably priced dog food brands.
Fred came across two dog food brands – Victor and Blue Buffalo. He tried them both, and sent us a comparison.
Reviews
Blue Buffalo
Blue Buffalo dog food brand is generally well-received by pets. Here are a couple of reviews from dog owners who tried Blue Buffalo dog food:
"These ingredients are amazing. I wasn't expecting blueberries and cranberries in my dog's food, but it turns out dogs need fruits and veggies just like us! Before starting Blue Buffalo, my dog was overweight and sluggish. Now (6 weeks later), the vet tells me her weight is normal and she loves to play again. People are always stopping me on the street to tell me how shiny her coat is! "
-Sharon C
"This is exactly the product I needed. My dog has allergies to everything, and it was always a headache trying to pick out the right dog food. I've got to say, four weeks with this dog food and his allergic spots are cleared up and even better – no more upset stomach! "
-Jane R.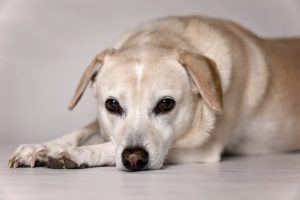 Victor
Dogs usually like Victor dog food brand. Here are two reviews about Victor dog food:
"Excellent food! Use it with my two huge Rottweilers and they love it. Definitely no allergy issues, and their coats are softer than they've ever been (even as puppies). Highly recommended!"
-Pennie M
"My Chow randomly developed skin allergies when she turned six years old. I took a chance on this brand because of a pet store promotion, and I'm never switching! Her coat is shiny, and I never have to mix the food with anything for her to eat it. Her muscle mass has increased and I think her mood's a little bit better too."
-Cheryl A.
The two dog food brands have similar customer reviews. However, many dogs have specific allergies that make shopping for dog food a more difficult experience. For those dogs with allergies to wheat and gluten, though, Blue Buffalo is a better choice. Blue Buffalo dog food is well-known for being tolerable to the stomachs of even the most sensitive dogs.
Victor Dog Food:
Victor Dog Food started in 2007 and is based in East Texas. It is family-owned and operated. All of the products are manufactured in their Texas facility and they boast that many of the ingredients come from within a 200-mile radius. They have not had any recalls on their products since they started in 2007.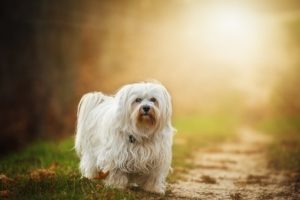 Victor Dog Food formulas all start with what they call the Victor Core, 4 essential ingredients that are supposed to be good for your pet's digestive and immune systems.
The first of these ingredients is selenium yeast that replaces the more common and inorganic sodium selenite. Selenium yeast is considered to be an anti-cancer alternative, which makes me wish I had been feeding my Chester Victor brand all along.
Actigen is another yeast-based ingredient of the Victor Core that is said to act as a pre-biotic to support immune health. Diamond V is a brand of yeast culture that is said to support a healthy digestive system and immune health.
Zinpro is an organic mineral compound that is easier to absorb and supports a healthy metabolism. Whether the Victor Core is definitively a better blend of ingredients or not remains to be proven, but the fact that Victor is open and upfront about the companies manufacturing their ingredients mean that there is a level of accountability lacking from other brands.
Victor Dog Food currently offers 17 different formulas of dry dog food, including 5 grain-free formulas.
Canned dog food
is also available in 5 varieties. Compared with Blue Buffalo, this is a much smaller variety. All of their products meet the AAFCO standards for all life stages, which means that they do not carry age-specific varieties.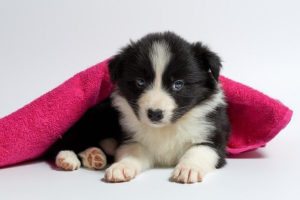 They do not carry size-specific varieties either. Victor differentiates their formulas based on the activity levels of dogs. Their NutraPro formula has a high 38% protein level and so it is perfect for high-activity level dogs, while the Lamb-based formula has only 26% protein so it is better for dogs with a normal activity level. Ultra-Pro is a grain-free formula that boasts a full 42% protein level with 81% of that protein coming from meat. All of their products have at least 22% protein, which is a good deal higher than the 18% required to meet AAFCO standards. Compared to Blue Buffalo, Victor formulas contain more protein from meat instead of from grains or fats.
One of Victor's greatest advantages as a dog food is the price! Price may vary depending on the formula and the vendor, but their classic collection tends to run at about $45 for a 40-pound bag and their select collection is about $50+ for a 40-pound bag. This is a great price for a quality dog food and is certainly cheaper than Blue Buffalo! However, Victor Dog Food is only available through specialty pet stores or online. If you live far away from one of these particular stores or you don't want to pay for shipping, it won't be the most convenient option for you.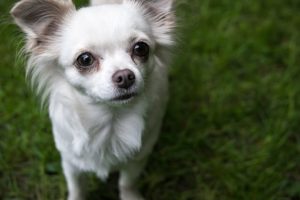 Chester loved the Grain-Free Yukon River variety. This specific variety was great for his sensitive stomach and his coat was softer and shinier than ever. The higher protein content also gave him more energy. He has almost as much energy as he did before. However, this is the only variety of Victor Dog Food that would work for my Chester.
I'm so thankful that I spoke with my veterinarian before trying this brand because Chester's stomach gets easily upset when he eats chicken. I have to be particularly careful about checking the ingredient labels. Many of the Victor Dog Food formulas include chicken fat, even in the non-chicken varieties. It would have been all too easy for me to pick up a Lamb and Brown Rice from Victor Dog Foods and have my poor pup getting sick because of the other chicken ingredients..
I would definitely recommend Victor Dog Food to anyone with an active and high-energy dog, especially for those with less-sensitive stomachs.
Blue Buffalo
Blue Buffalo is an American company launched in 2002, named after Blue, the Airedale Terrier that belonged to the owners. Blue was diagnosed with cancer and his health journey became the inspiration for the pet food company. They are based in California, but they work with manufacturing partners around the United States. Outsourcing to these manufacturing partners has been blamed for some of the six recalls that the company has issued since 2010.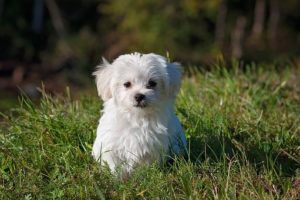 All of the Blue Buffalo dry dog food formulas contain their LifeSource Bits. These are kibbles made from kelp, blueberries, barley grass, alfalfa, flaxseed, parsley, and cranberries. They also include a variety of important vitamins and minerals. Blue Buffalo states that the LifeSource Bits were created with the help of holistic veterinarians and animal nutritionists. The LifeSource Bits are supposed to have helpful antioxidants and to support the pet's immune system. They also help meet a pet's specific life-stage requirements.
They are cold-formed, unlike the rest of the kibble, in order to best preserve heat-sensitive nutrients. These LifeSource Bits seems like a great way to ensure that your pup is getting all of these wonderful health benefits, but that doesn't work if the pup eats around them. Many loving dog owners have complained that their dogs simply eat around the LifeSource Bits and
leave them behind in the bowl.
If your dog is eating around the LifeSource Bits, the company recommends adding a little warm water or a little bit of canned dog food to the mix. Blue Buffalo also states that their formulas contain enough fruits and vegetables that their diet is still nutritionally complete even if the dog refuses to eat the LifeSource Bits. However, that begs the question, if the diet is complete without the LifeSource Bits why are they a necessary ingredient in the first place?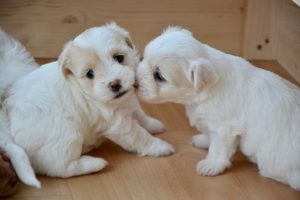 Blue Buffalo currently offers six product lines each with their own plethora of flavors, with over 80 varieties in all. They offer specific formulas for puppies, adults and senior dogs. All of their formulas are AAFCO approved for their specific life-stage requirement. They also offer varieties according to breed size. Breed size specific
formulas are definitely one of Blue Buffalo's advantages when comparing it with Victor Dog Food
because the kibbles made for the smaller breed sizes will prevent choking and because the formulas are specifically made to meet the energy needs of different sizes of dogs. You can also choose the best formula for your dog by choosing grain-free, food sensitive, or limited ingredient formulas. If your dog has a sensitive stomach or if they are simply picky eaters, Blue Buffalo's variety will increase your chances of finding a formula that works for you. However, this also means that you have to be even more careful when reading the ingredient labels.
  The guaranteed analysis (or the percentage of proteins, fats, and carbohydrates in a specific formula) will be different for each flavor. Choosing a non-chicken flavor does not guarantee that there will be no chicken ingredients. The Life Protection Fish and Brown Rice formula has fish as the main ingredient but also uses chicken fat. Many of the Blue Buffalo formulas use potatoes as one of the ingredients. While potatoes are a gluten-free carbohydrate, they don't actually offer much nutritional value for dogs. Victor Dog Food uses a more nutrient dense sweet potato instead. So always read your labels carefully! It is also important to remember that ingredient labels only tell you what is in the food, but they do not tell you the quality of those ingredients.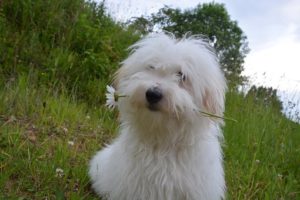 Blue Buffalo has a distinct advantage over Victor Dog Food when it comes to convenience. You can purchase Blue Buffalo at almost any local grocery store and it is also available online. However, the price may not outweigh the convenience. Blue Buffalo tends to run about $30+/for a 15-pound bag. Compared pound for pound, Victor will only cost you about $1.12-$1.15/pound while Blue Buffalo is $2/pound. Of course, the price varies based on your local vendor and the specific formula, and if you are buying online, you also have to consider shipping costs.
My Chester's sensitive stomach made the variety of Blue Buffalo a little overwhelming for me. A lot of variety means that there is bound to be at least one option that will work for an individual dog's needs, but it also means that the owner has the complicated task of narrowing down which formulas will or will not work. Therefore, I recommend using the filters on the website to narrow down your search before actually going to the store.
Chester gets sick when he has chicken, and he doesn't do well with grains either. The grain-free Blue Buffalo products were not a possibility for Chester because the grain-free Freedom line is all made with chicken fat. We tried a few different flavors and eventually we were able to narrow it down to the Blue Basics Limited Ingredient Turkey and Potato formula. Chester liked the turkey flavor, but he was not a fan of the LifeSource Bits.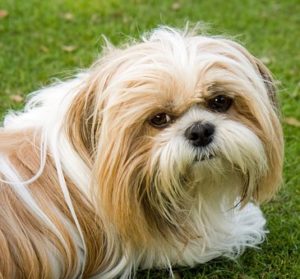 He did eat around them and ended up eating less than normal because he didn't want to mess with them. He did like it better when I added warm water as the company recommends. However, I was pleased that his stomach didn't get upset while he was on the Blue Buffalo formula. I liked the convenience of picking up a bag at the grocery store or  online instead of having to go out of my way to find a specific store.
Being able to pick up small bags at the grocery store was especially convenient when we were trying different flavors to see which one would work best for him. I would have gone crazy if I had to go to a special store each week just to get a different flavor of dog food! But the higher price of the Blue Buffalo brand added up quickly. If Chester didn't like a particular flavor or it didn't agree with his stomach, I hesitated to go buy another flavor because it felt like such a waste of money.
I would definitely recommend Blue Buffalo dog foods to anyone with a picky eater pet so long as they are willing to work on trying different varieties and to do whatever it takes to get their pet to eat the LifeSource Bits. The higher cost of Blue Buffalo is certainly not worth it if your pet isn't eating the extra nutrition in the LifeSource Bits.
Comparison
Victor Dog Food



Check Price on Amazon

Blue Buffalo



Check Price on Amazon

Our rating
(4.7 / 5)
(4.8 / 5)
Proteins:
22%-42% (Real meat and meat meal)
20-24% (Protein-rich, Real meat and Meal)
Fats:
10%-22% (Omega 3 and 6 fatty acids)
9-14% (Omega 3 and 6 fatty acids)
Carbs :
2.7% fiber- 4.5% fiber (whole grains)
5% fiber (nutritious whole grains)
Vitamins and Minerals:
Real veggies. Vitamin A, E and B12. Iron, Zinc and Calcium.
Real fruits and veggies, glucosamine, phosphorus, calcium
Preservatives and Bad Stuff:
Natural, plant-based preservatives, No artificial preservatives. No bad stuff.
Natural preservatives, No Bad stuff.
AAFCO approval:
Yes
Yes
Price
Both Blue Buffalo brand and Victor brand dog foods cost more than the average dog food. A quick online search reveals that the average price point for a 15-pound bag of Victor dog food is about $20-30, and about $50-$55 for a 40-pound bag. Blue Buffalo dog food costs approximately $20-30 for a 15-pound bag, and $50-$55 for a 30-pound bag. The prices are approximately the same for both the small and large bags of the two types of dog food. However, because Victor dog food contains ten more pounds of dog food in its large size, it wins the price contest.
Main ingredients
The first few ingredients in most of the varieties of Victor dry dog food are beef meal, grain sorghum (a species of grass commonly cultivated for grain), and chicken meal. The first few ingredients in most of the varieties of Blue Buffalo dry dog food are deboned chicken, chicken meal, and whole ground brown rice.
Both Blue Buffalo and Victor dog food brands contain rendered ingredients. However, Blue Buffalo recipes always include deboned chicken or real meat as the first ingredient, so their ingredients are marginally better in quality than Victor dog food brand.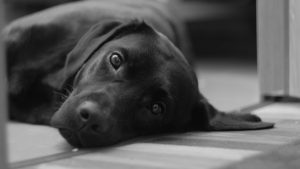 Blue Buffalo dog food brand has an average of 25% protein, and Victor dog food brand has an average of 29% protein content. Both are well above the 22% commonly referenced as the minimum protein content in a nutritious dog food brand.
Both Blue Buffalo and Victor brands offer varieties of dog food that conform to the AAFCO's definition of "complete and balanced."
However, a deeper dive into the labels of these two brands of dog foods reveals that, although the nutritional content standards of the AAFCO are met and exceeded with both Blue Buffalo and Victor dog food brands, Blue Buffalo dog food brand contains many more fruits and vegetables than Victor dog food brand. In Blue Buffalo, sweet potatoes, blueberries, garlic, cranberries, rosemary oil, and green tea extract appear in nearly every formula. In Victor dog food, these types of fruit and vegetable ingredients are simply not present in the grand majority of the varieties. For that reason, Blue Buffalo clearly contains the best ingredients of the two brands.
How to Transition to either Victor Dog Food or Blue Buffalo?
In order to reduce the stomach upset of your dog while transitioning to a new food, follow these simple steps:
Check your dog for allergies. Many dogs owners wrongly believe that their dog's thinning hair, constant scratching, bowel problems, and general restlessness are due to environmental factors. However, it has been proven that many dogs suffer from allergies that cause all of the above symptoms. Switching the brand of dog food you feed to your dog can dramatically and quickly ease skin, hair, mental, and digestive issues. Dogs can suddenly and unexpectedly develop allergies due to age or a move to a new location. To have your dog tested for allergies, simply request an allergy test from your veterinarian. After receiving the results (2-5 days), avoid dog foods that contain ingredients to which your dog is allergic or sensitive.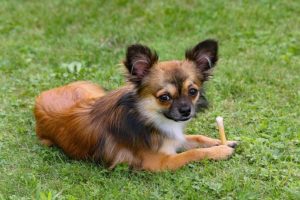 Mix in the new food with the old food. Suddenly switching from one brand of food to another brand of food is the wrong thing to do. A sudden change in food (even a change from low- to high- quality food) will almost always be jarring to your furry friend's digestive system. Your pet may experience painful stomach cramps, diarrhea, anxiety, or a loss of interest in food if you switch quickly. In order to successfully switch to a new type of food, start your dog on a half-and-half mixture of new and old food. Then, gradually decrease the amount of old food over a period of 3-5 days.
Observe your dog for a few weeks. Some dogs may not show signs of sensitivity to a new food for several weeks. Pay attention to your dog's digestive patterns, interest in food, and overall mood for at least two weeks after switching foods. Red signs would be frequent stools, overly firm or runny stools, blood in the stool, or an overall change in mood.
Conclusion:
Both Victor Dog Food and Blue Buffalo are excellent choices that will be nutritionally adequate for your dog. After trying both of them, I ended up sticking with Victor Dog Food for my Chester. He seemed to have more energy because of the high protein formula and I didn't have the added hassle of trying to convince him to eat the LifeSource Bits in Blue Buffalo.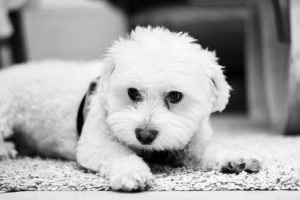 I sympathize with the owners of Blue Buffalo and I appreciate everything that their Blue Buffalo Foundation does to fight pet cancer, but I am disappointed that they still use sodium selenite instead of its anti-cancer alternative, selenium yeast. One would hope that a pet food brand founded because of struggles with cancer would use every anti-cancer ingredient possible.
I was able to order the Victor Dog Food online and after paying for shipping, the lower price of the brand meant that I still paid less than I was paying for Blue Buffalo. I personally prefer ordering online anyway because I can have it automatically shipped to my house and I don't ever have to run out to the store to get some food for my pup. Ultimately, you have to find what works best for your dog and your lifestyle.
Final Thoughts
Overall, both Blue Buffalo and Victor dog food brands come highly recommended, especially in comparison to other dog food brands. However, a detailed analysis of the ingredients of the two brands reveals that Blue Buffalo brand obviously contains higher quality ingredients. For that reason, Victor dog food brand is less expensive. The choice you make, as a dog owner, is very important to the health and well-being of your furry friend. Choosing a dog food brand can be a challenging experience, but if you use this article as a resource, your decision will certainly be well-informed.
Do you have any experience with Blue Buffalo it Victor brand dog food? Let us know about it in the comments section!