We may earn commission from qualifying purchases at no extra cost to you.
Learn more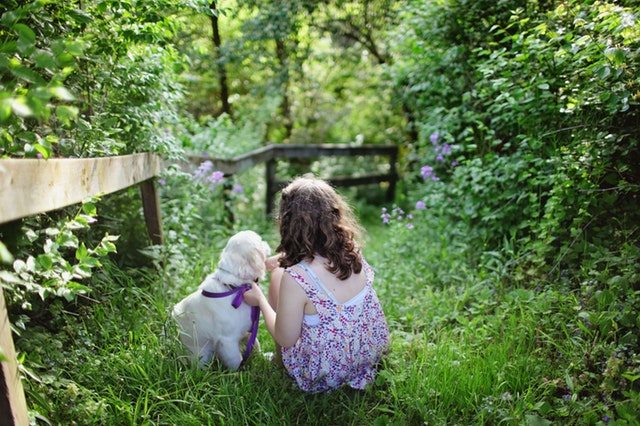 Are you an outdoorsy dog owner? Do you like to take your dog with you on runs, hikes or camping trips? Does your dog like to run away or run into dangerous areas? Do you have trouble finding your dog once it runs away? Does your yard contain lots of trees, ponds, hills, or other terrains? Do you have a large yard with miles of the perimeter? If you answered yes to any of these questions, a GPS Dog Fence is the solution you have been searching for!
Garmin is a heavy hitter in the world of consumer GPS devices. They've been in business since 1989, and their technology has been adopted the world over; the US Army is among their customers. They specialize in GPS devices for outdoor activities, sports, cars, boats and planes. They're also well known for their wearable activity trackers and smart watches. The company first entered the world of dog trackers in 2011 and now has a whole line of devices that employ Garmin's well-honed GPS technology to help customers keep an eye on their dogs. This device includes one dog collar and one receiver you can use to keep track of and provide correction to up to 20 dogs.
Check Carefully because…
One of the selling points of this product is that you can track up to 20 collars (or other receivers) using one receiver, making it perfect for large hunting parties. However, the product you're buying only includes one collar; you'll have to purchase any others you need separately.
Also, the receiver is only compatible with Alpha collars, such as the TT 15 (included with this bundle) or the TT 15 mini. Even other Garmin collars, like the Astro line, are not compatible.
The listed range of the receiver is 9 miles, but that's under ideal conditions; in areas with a lot of hills, mountains, tall trees or buildings, the range will probably be somewhat smaller.
The MUST Know, True Facts about Garmin Alpha 100 TT 15 Dog GPS Bundle
This is a great product for use with hunting dogs. But that's not the only use for it; it's also great for keeping track of your dog while out on a hike, a horseback ride, a run . . . you name it! It's also a great option for keeping an eye on your dog around your house; take comfort in the knowledge that if your dog runs off, you can find it.
And the correction and training features are excellent and very customizable. There are four training options—a brief shock, a continuous shock, a vibration, and a beep—and you can choose from a number of different intensity levels.
What to watch out for with this product?
This device is only cleared for use in the USA; it can't be used in other countries because of laws regulating radio frequencies. If you're in another country, look for a device that's specifically designed to comply with local laws.
You can set up a geofence and define areas you want your dogs to stay inside of; if they cross the boundary, the receiver will get a notification. There's not automatic response on the collar, though; if you want to correct the dog, you have to do so manually from the receiver. So if all you want is an invisible fence, this might not be the best product for you.
The collar doesn't have bark control, but it does have Bark Detection; this feature notes if the dog starts barking, but if you want to correct the dog, you'll have to do so manually from the receiver.
Crucial Tips
If your collar strap breaks, don't worry! You can replace it with any collar strap that will fit through the holders.
The TT 15 collar is designed for medium to large dogs; for smaller dogs, consider the TT 15 mini, which is smaller and lighter. It does, however, have a smaller range.
You can download the tracking information from the receiver to the computer using software called Garmin Basecamp—useful if you like storing information about past hunting trips!
The receiver can accept a microSD memory card for additional storage of maps and data.
Pros
• The receiver tracks up to 20 dogs (or other receivers, if you're with friends) from as far as 9 miles away
• You can train your dog with a wide array of highly customizable correction options: brief shock, continuous shock, vibration, and beep, with different intensity levels
• The receiver measures your dog's speed and the distance it has traveled
• The receiver comes pre-loaded with maps of the USA
• Includes one-year subscription to BirdsEye Satellite Imagery for even better views of where you are
• Receiver shows when your dog is on point or treed
• Collar has bright LED lights that can be turned on from the receiver and used to locate your dog
• Rescue Mode puts the collar in battery-saving mode when the battery is running low
• No subscription fee
• Waterproof
Cons
• Receiver touch screen menu is not as user-friendly as some other devices; it can be difficult to navigate to the feature you want
• Can't be used outside the United States
• Price is high, especially if you only have one dog and don't need to take advantage of the receiver's ability to track many dogs at once
• No automatic correction of barking or going outside geofence
Conclusion
You'll find cheaper GPS dog trackers out there, and you'll find cheaper training collars too, but what you'll sacrifice with those products is the quality and the rich feature set of the Garmin Alpha 100 TT 15 Dog GPS Bundle. The Garmin gives you both of these functions in one, with high quality technology. If you're willing to pay more to get the best tracking and training for your dog, consider the Garmin Alpha 100 TT 15 Dog GPS Bundle.
Technical details
• Range: up to 9 miles in ideal conditions
• Battery life: up to 20 hours
• Connects to: up to 20 dogs or other receivers; must be Garmin Alpha models
• Receiver display: 3.0 inch color
• Preloaded mapping: TOPO U.S. 100K
• Correction options: brief shock, continuous shock, vibration, beep
• Included in bundle: TT 15 collar, handheld receiver, field bag
DE Systems is a product line by the DT systems company that is based in Dallas, Texas. The company was started in 1983. They are fueled and inspired by a passion for "dogs and hunting." That is why their products are specifically portable and easy to use on almost any terrain. They are also completely waterproof and weatherproof. DT Systems was the first company to create a GPS-based containment and tracker device.
The Border Patrol TC-1 is a reliable containment fence and tracker. As long as you follow the instructions carefully, you can set the boundary with a radius ranging from 15-800 yards. Once you have learned how to use the system, and once your dog has learned to associate the warning sounds/vibrations with the boundary, it is easy to take the Border Patrol TC-1 with you wherever you go.
The only downside of this specific model is that it restricts the boundary to a circular area. If you specifically need to specify the shape of your perimeter, a different model will work better for you.

The remote trainer function of the Border Patrol TC-1 can be used to train away any number of negative habits. With different vibrations, sounds, or shocks, you can easily teach your dog to stop barking, stop chewing, or to stay off the furniture. You can also choose between a variety of continuous, jump or rising settings, and combine any of these features to decide the best way to teach your dog.

Check Carefully because…
Your boundary area will radiate in a circle out from the center point that you establish during setup. The boundary does not move if you move the hand-held base unit within the boundary. So if you are taking your dog on a hike and want to let your dog roam around about a mile away from you, once you pass that mile, you will need to reset the boundary to keep using the TC-1 correctly.
The fenced area is limited to 800 yards in radius, which will create a circle about one mile wide. The tracker feature can use the GPS to track your dog's location up to about two miles. So if you have the boundary set at the largest radius, and your dog gets out of the boundary, you will only be able to track him for the next mile or so.
Once he is two miles away, the base-unit will not be able to reliably track anymore. You can also use the remote trainer features at up to two miles away.
The MUST Know, True Facts about D.E. Systems Border Patrol TC-1
The Border Patrol TC-1 was the first GPS fence system on the market. It's innovative remote receiver, portability, and multi-use functions set it apart. It is the most popular GPS fence available.
What to watch out for with this product?
Training and proper setup are essential to the effectiveness of this product. If you do not train your dog correctly, they will not learn to recognize and respect the borders that you set. If you do not set up the borders correctly, you will be frustrated by them. You must know that the TC-1 is going to have some significant boundary wobble and that you can only set up the system in a circle. As long as you are aware of these issues, and you adjust your expectations accordingly, this system will work great for you!
Crucial Tips
Turn off the remote when you are not using it to track or train your dog. The containment fence will still work with the remote off, and you will save the battery life of both of your units.

Save your receipts! Many customers complained that the customer service department was unwilling to work with them to address issues that came up. However, customers who saved their receipts were able to receive excellent customer service and even replacement products outside of the warranty window. They will be more likely to work with you if you save your receipt!

The TC-1 model does not have a customizable shape. This model will not allow you to set up interior boundaries within your boundary area to keep your dog out of the garden or dangerous areas.
Benefits and Features
Waterproof receiver collar and waterproof remote base unit.
One base unit can be used for up to five dogs (extra collars must be purchased separately).
Rechargeable collar and remote
Multiple functions: fence, tracker, and trainer in one!
15-800 yard containment fence area.
2-mile tracking/training area.
Up to 50 different vibration/sound/shock combinations to find the right intensity for your dog.
The welcome Home feature lets dogs re-enter the boundary without receiving correction.
High-resolution LED screen on hand-held remote.
1-year warranty
The hand-held remote gives the status of the collar, i.e. low battery, out of boundary
Automatically saves settings, even customizable settings for separate collars.
Easy setup and no installation of buried wires.
Things to watch out for
Strictly circular boundary shape- not customizable
Batteries will need to be charged at least daily.
The antenna can get caught on fences, bushes, or trees. If the antenna breaks, the collar will not work anymore.
Large, bulky collar only suitable for large dogs, 35 pounds or more.
Cannot be used for more than 5 dogs.
Possible boundary wobble of up to 30 feet, do not use near streets, neighbor's yards, or dangerous areas.
Cost between $600-650 for the one-dog system.
Conclusion
If you are taking your dog hiking, hunting or camping, this is a perfectly portable system with features specifically designed for that purpose. It can be used to contain, track and train your pet. If you live in a rural area with rugged terrain, this is a good system for teaching your dog to stay in the areas you want him to go.
Invisible Fence is a brand by Delmarva Fencing Solutions. The Invisible Fence brand was the first of its kind established in 1973. This is a company who cares about their customers, their products, and their integrity. They make personal connections with each customer to make sure that their fence is working properly. Their GPS 2.0 system is fully customizable and can be used for dogs, cats, or any other animals!
The Invisible Fence GPS 2.0 claims to be "the Ultimate Wire-free Pet Fence Solution." It is certainly the most customizable wire-free system because this is the only system that has no limits! It can be customized to any shape and any size! You can also set up interior "avoidance solutions" to train your animals to stay away from specific areas, like to stay out of the flowerbed or even to stay away from your garbage can. The collar can be customized to fit your dog. This system can be used for dogs, cats, rabbits, horses, sheep, or any other pets you can think of.
How much does the invisible fence GPS 2.0 cost?
Findout the prices at Invisible Fence GPS 2.0 prices The unlimited customization is great. Prices vary for each system. But the Computer Collar by itself is around $700+. Plan on spending at least $3000-$3500 depending on how many animals, the complexity of your design and the installation time.
Check Carefully because…
The GPS 2.0 may have no maximum containment size, but in order to be worth the cost, it is probably the best solution for properties around 5 acres or more.
Be prepared to have a technician come out to set up the GPS 2.0. Even though there are no wires to bury or anything else to install, the technician will set up and customize your containment area, complete with any exclusion zones, will customize the collar for your pet, and will create a training schedule for your pet and to teach you about the system. You can start with a free consultation, but once you decide to purchase the GPS 2.0, you will pay for each setup and training session. They should discuss the final cost with you during the free consultation.
The MUST Know, True Facts about Invisible Fence GPS 2.0
This is the best way to get a fully customized containment fence for your dog. It has the range and shape adjustments that other wireless systems are lacking. It allows you to have an open yard instead of a regular fence, and there are no buried wires to install. It truly allows you to set up your containment fence exactly the way you like it.
However great your containment fence might be, the one drawback of this system (besides the much higher cost) is that the system is not portable. If you wanted to set up a GPS 2.0 system while you were camping, you would have to take the technician with you! This system will also not work well, and is not worth the price, on smaller properties or in urban areas.
What to watch out for with this product?
Using store-bought batteries can void your warranty and can even cause corrosion inside the collar.
The GPS 2.0 is not portable.
This system cannot track or train your dog.
Crucial Tips
Be prepared on the day of your consultation. Be ready to ask questions. Be ready to discuss where you want to extend the containment area to and be ready to discuss the possible exclusion zones that you will want to keep your dog away from. If you are already paying for the expensive system, you might as well use it to keep your animals off the furniture and out of each other's food bowls! (Yes, this system can even do that!)
Benefits and Features
A completely customizable system with a boundless fence area in any shape.
Cost includes professional training tailored to your animals.
Can be used for virtually any animal.
Set up exclusion zones to teach your animal to avoid specific areas of your home or yard.
Completely waterproof. The collar can even be completely submerged.
Patented Power Cap Batteries last 3 – 6 months, and are completely safe from all kinds of weather. They will keep your system reliable and consistent. You can sign up for a battery subscription plan that automatically sends you new batteries every three, four, five or six months according to your preferences.
Over 80 settings for correction levels.
Things to watch out for
This system does not have a remote. Instead, a small base unit is placed at the highest point in your home. The base unit is used to improve the accuracy of the system by collecting the best GPS data.
Conclusion
The Invisible Fence GPS 2.0 is one of the most expensive wireless fence systems available. But if you live on a farm or ranch with more than 5 acres of property, the system will end up saving you money that you might otherwise have to spend on miles of fencing, or several systems put together. If you need a system customized to your specific property, this is the best solution for you. And it comes with professional training so you can be sure that your dog was trained properly. It is completely safe for your dog, even if the collar gets submerged in water. This system allows your dog to roam freely and play in whatever areas of the property you want him to while keeping him out of the areas you don't want him getting in. It truly is a personalized system that will guarantee you are getting exactly what you need.
SportDOG has been making dog tracking systems since 2003. What makes them stand out from the crowd is that the company is largely staffed with avid hunters: people who know what a hunter is looking for in a tracking system, because it's what they'd want for their own dogs. In fact, their motto is "Gear the way you'd design it." And they back up their designs with rigorous field testing in difficult weather conditions.
SportDOG also backs up their commitment to hunters by supporting wildlife conservation efforts, helping to ensure hunters will have wild game to hunt for years to come. These efforts include national sponsorships of several fowl conservation societies, as well as support of dozens of other outdoor associations.
This bundle includes one receiver and one dog collar. Two collar options are available: the cheaper GPS tracker collar, which helps you keep track of your dog, and the more expensive GPS tracker + E-collar, which adds training and correction functionality.
Check Carefully because…
The receiver can track up to 21 dogs (or other receivers, if you want to keep track of other members of your hunting party). However, the bundle only comes with one collar; you'll have to purchase any other collars you want separately.
The receiver only pairs with SportDOG collars.
This collar and receiver can only be used in the United States. If you live elsewhere, you'll need to find products designed for your country. Consider checking with SportDOG; they have some international versions available.
The MUST Know, True Facts about SportDOG Brand TEK Series GPS Tracking Systems with E-Collar Option
The SportDOG E-collar and receiver let you make very fine adjustments to any correction you administer to your dog. They offer three kinds of stimulation—momentary, continuous and rising—that can be adjusted in intensity, for a total of 99 stimulation options; they can also do vibration and tone, if that's your preferred method. And these corrections can be easily administered using the buttons on the side of the receiver. The bundle also comes with a training DVD that helps you understand how and when to use the correction options in training your dog, so you can make sure you're doing it right.
These products are carefully tested for outdoor use, and their water resistance makes them a great choice if you find yourself in wet weather conditions. The collar, in particular, is submersible up to 25 feet.
What to watch out for with this product?
The listed 10-mile range will only be achievable in perfect conditions, with a good line of sight between the collar and the receiver. If there are lots of hills or trees or even buildings in the way, you will probably not get the full 10 miles.
If you're hoping to use this as an invisible fence, take care; you can set up a geofence, and the receiver will get an alert if your dog goes outside this boundary, but there's no automatic response. You'd have to manually press the button to correct the dog. If you want an immediate response to the dog crossing the boundary, you'll have to look for another product.
The receiver in this bundle is simpler than what you'll find in some other companies' products; there's no touch screen, only buttons. However, some people find they prefer this, because they're less likely to accidentally turn on the receiver or start selecting menu options when it's in their pocket.
Crucial Tips
The update rate of the collar is customizable: you can choose from 3 seconds, 5 seconds, 10 seconds, 30 seconds, or 2 minutes. A longer update time will mean you have a less precise idea of where your dog is, but will extend the battery life, so it might be useful if you're worried about how long you'll be out with your dog.
If you purchase the collar that does GPS tracking only, but later change your mind and decide you want the E-collar training options, you can purchase an E-collar module and add it to the collar.
The GPS is accurate to within 15 feet.
There are three buttons on the side of the receiver that are used for training and correction (if you went with the E-collar option). You can customize what these buttons do: continuous stimulation, momentary stimulation, rising stimulation, vibration or tone. This means you can administer necessary correction quickly, without having to search through a lot of menu options to find what you need.
The strap is easy to replace, if needed.
The strap of the collar is adjustable; it can fit dogs with necks from 10.75" – 23".
Pros
• 10-mile range
• One receiver can track up to 21 dogs and/or other SportDOG receivers, making it easy to coordinate a hunting group
• Receiver can be updated by connecting it to a computer
• You can receive alerts when dog is barking, treeing, or pointing
• Receiver has a tilt-integrated compass
• For hands-free operation, you can get audible reports on your dog's movements sent to a Bluetooth headset
• Collar is waterproof and submersible—up to 25 feet!
• You can save way points on the receiver
• Comes with US topographical maps preinstalled, with lifetime updates
• No subscription is needed
Cons
• Only for use in the United States
• Some have found the receiver menu hard to get used to
• No automatic correction options, which makes this less effective as an invisible fence option
• Power button is located right between the two antennas, and users with bigger fingers may find it hard to reach in there to push it
• Receiver saves tracking information, but you can't download that information from the receiver to a computer; you can only keep it on the receiver
Conclusion
The SportDOG Brand TEK Series is a solid choice that falls right in the middle: not a budget option, but not the most expensive option either. If you're really interested in training your dog, you might find the many correction options available, and the easily accessed stimulation buttons, well worth paying for.
And if you find yourself taking your dog out with wet weather often, you'll really appreciate the sturdy construction and well-sealed cases.
Technical details
Range: up to 10 miles in ideal conditions
Receiver battery life: up to 24 hours
Collar battery life: up to 12 hours
Connects to: up to 21 dogs or other receivers; must be SportDOG models
Maps: 1:100,000 topographical maps
Correction options: momentary stimulation, continuous stimulation, rising stimulation, vibration, tone
Included in bundle: GPS collar or GPS+E-collar, hand-held receiver, quick start guide, training DVD, USB cables
How Does a GPS Dog Fence (Also known as a satellite dog fence) Work?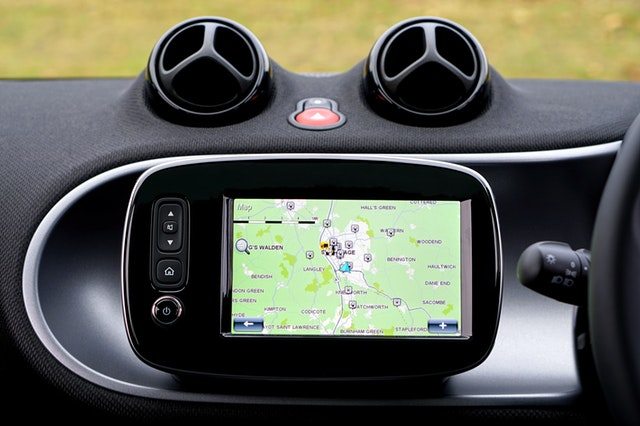 GPS stands for Global Positioning System (GPS) Satellites. uses satellites that are constantly orbiting the earth to create a map or image of places on the earth in terms of distance from each satellite. The satellites are sending their own signal so they are not relying on the internet, radio, or telephone systems.
GPS based dog fences use this map to track and train your dog. The GPS satellites transmit information to the hand-held base unit. You use this base unit to define your boundary area and your warning zone (this can be done by a technician or by yourself depending on the model). The size of the boundary is very extensive, up to two miles, depending on the model. Some models allow you to customize the shape of the boundary area while other models use a circular boundary. The receiver collar sends a signal to the base unit tracking wherever your dog goes. If your dog wanders into the warning zone or out of the boundary area, the collar will vibrate, beep, or shock your dog, depending on your settings.
Once your boundary is set up and your collar settings are defined, you can begin training your dog. If a technician was used to set up your GPS fence, they might assist with the first time training as well. During training, you show your dog the connection between leaving the boundary area and the static correction that it will receive. You also reward your dog every time they come back to the boundary area. This will teach them that leaving the boundary will result in punishment but that staying in or coming back inside the boundary is worthy of praise.
Advantages of a GPS system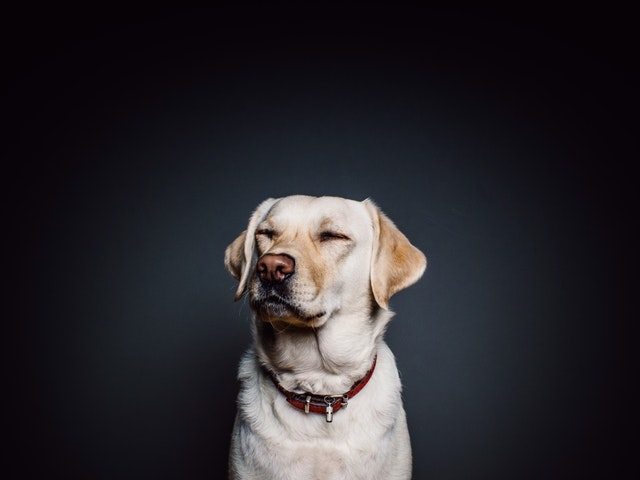 A GPS fence has some distinct advantages over other wireless fence systems. The first advantage is the size and shape of the boundary. GPS systems are able to encompass a much wider area. All wireless fences create a circular boundary, but some GPS systems can completely customize the shape of your containment system, and they can even add interior boundaries to keep dogs away from plants, gardens, pools or other areas in your yard that you don't want them getting into. They are also more reliable in areas of sloped terrain, dense trees, or complicated topography. Those factors, along with metal siding, metal roofs, or other large metal objects, can all intercept the signal from other wireless fences. If you have tried a wireless fence in the past but have been unhappy because the signal was weak or inconsistent, a GPS system may be far more effective for you.
The second advantage of a GPS fence is that it can also be used as a tracker. If your dog does happen to leave your yard, the GPS collar can be used to locate its whereabouts and track him down. If you are camping and your dog happens to decide to run after a squirrel or other small animal, you can know exactly where he ended up so you can bring him or her home safely.
Another advantage that GPS fences have over wireless fences is their portability. Many wireless fences claim to be portable, but they still require an electrical outlet. A GPS system can literally be carried with you wherever you go. As you go hiking, you can set up a specific radius around you, and your dog will receive the static correction anytime he wanders more than that distance away from you. You can also create ping points to essentially create a map for yourself as you hike.
GPS fences are designed to be completely customizable. You can create your own combinations or vibrations, shocks or beeps at various intensities. GPS fences have over 50 different levels of corrections, ten times the levels of a wireless fence. You can even customize different settings for up to five collars and the hand-held base unit will remember each of the settings.
The Welcome Home feature of GPS fences is intentionally designed to fix a problem that most wireless fences have created. When you are using a wireless fence, if your dog roams outside the fenced area, he or she will receive the static correction. But if he or she tries to come home, he or she will receive the static correction again as he or she re-enters the boundary. This is shocking your dog too often and will result in confusion because he or she thinks that it can't come back inside once it has gone outside the boundary. Manufacturers of GPS fences have eliminated the re-entry static correction, so your dog won't be punished for returning home.

GPS fences can also be used as training devices. The hand-held unit has buttons to issue on-demand static corrections. So you can use your GPS device to discourage barking, chewing, or any other bad habits that your pup might possess.
Disadvantages of a GPS system
While GPS systems have a lot of great qualities, they are not perfect. In fact, depending on the position of the satellites in orbit, your GPS fence boundary could move up to thirty feet in any direction. This is called boundary wobble, and it is an issue with any type of wireless fencing. However, wireless systems that use a radio or electromagnetic frequency, like the PetSafe Wireless fence, have much smaller boundary wobbles, of only five to eight feet. If you live near a busy road, and you line up the boundary area with the very edge of your property, your dog could cross the street before the collar even sounds the warning. If you are using a GPS fence set the boundary so that it is a couple dozen feet away from any dangerous areas and create a smaller warning area to reduce the risk of accidental injuries.
The price of GPS systems is also a disadvantage when compared to other wireless systems. A GPS fence will cost at least $600, making it at least double the cost of other wireless fences. If you have to have a technician come out to set up the boundary and begin training, that will likely be an added fee. But when compared to the cost of traditional fencing, GPS fences still cost at least $1000 less.

Most GPS fence models have an antenna on both the hand-held base unit and the receiver collar. Some owners have complained that the antenna on the collar sticks out too far, gets caught on branches or bushes, and breaks off too easily.

All pet fences based on static correction collars, whether it is GPS based or another form of wireless, have batteries in the collar. GPS fences use rechargeable batteries but how long it holds a charge will depend on your dog. If your dog consistently approaches the warning zone or the boundary area, the collar will have to activate more, meaning that the battery will die faster.
Most GPS collars should hold a charge for 6-12 hours, so you can leave it on your dog during the day and charge it at night. The hand-held base unit also needs to be charged. If charging things is a hassle for you, the GPS system is probably not for you.
You can use one GPS system with up to five collars, so owners with multiple dogs can save money and hassle. But owners with more than five dogs would be better off with an unlimited solution like a wireless fence.
What to Consider Before Buying a GPS Containment Fence
What to Consider Before Buying a GPS Containment Dog Fence
Make sure the GPS fence system is a good fit for your yard.
If you live in an urban area or near busy roads, a GPS system may not be the right choice for you.
Consider how close you are to streets and dangerous areas and be sure to factor in some room for significant boundary wobble.
If the boundary can move up to thirty feet in each direction you will need to leave some extra space so that your dog doesn't accidentally end up in a dangerous area. This is the biggest complaint about these systems, so make sure that you plan accordingly.
It is important to consider, the size, weight, and age of your dog.
Most GPS fence systems are recommended for larger dogs who weigh 25-35 pounds or larger. This is nearly five times the weight of dogs who can use wireless fence collars. Check the manufacturer's specifications (included in the reviews below) before purchasing.
The collars will fit dogs with a neck size of 14-27 inches.
The collar weighs about 10 ounces, more than three times the weight of similar collars. This weight may be an issue for smaller dogs.
The contact points on the collar may be too short if your dog has a long or thick fur around its neck.
GPS systems are not suitable for puppies who haven't begun basic training yet.
For older dogs, it may be necessary to turn off the static correction and just use vibrations or sounds.
You should also consider some important safety features.
Safety is the most important feature of any pet fence! The adjustable settings of static correction intensity/length, and the ability to use vibrations or sounds instead will ensure that this collar is safe for your dog.
The collar and hand-held base unit are waterproof and weatherproof.
The Welcome Home safety feature makes certain that your dog will not be shocked again when it returns home.
Static Correction: Safety and Intensities
Your number one concern is the safety of your pet. A pet fence that causes your dog pain is not going to be safe for it. Static Corrections are designed for safety. They should not cause your pet pain or harm. A static correction should feel the same as the sensation you get when you touch a television or computer screen.
Static correction collars have adjustable levels. These adjustable levels are included because there are many factors about your dog that will affect how or if they feel the static correction. For example, the thickness and length of their fur can cause them to not feel the static corrections at the lower levels. It is a good idea to always start at a lower setting and work your way up until your dog responds. Regularly use the testers that come with the collars to check if they are working and to check their consistency, especially after you change the batteries.
Good to Know Tips and Tricks
If you are very particular about the shape of your boundary area, check carefully before ordering different models. Some GPS fences have customizable boundary shapes, but others stick to a circular area. Read the reviews below for some more information and recommendations.
If you need the collar and base unit to hold a charge all day, you might be disappointed with how long the charge lasts in a GPS system, especially if your dog challenges the boundary often. Here are some tips to help conserve the battery life of your system.
You can turn the hand-held base unit off without shutting off the entire system. If you are not using the screen to track or train your dog, go ahead and turn the base unit off. This will preserve the battery of both the collar and the base unit, and the GPS fence will still monitor your dog's movements near/beyond the boundary.
Take the collar off when your dog is inside and doesn't need it. This will give your dog a break and will preserve the battery. Be sure to turn the collar and the base unit off when they are not in use.
A Final Word About GPS Fences
GPS based pet fences are a relatively new technology. Their creations sparked a lot of changes to the current wireless systems and have combined multiple pieces into one device. As they become more popular, some of the challenges that they face should be addressed. Be sure to research GPS fence products before you buy because as they grow in popularity more and more companies will begin creating them. As newer models become available, hopefully, they will find ways to create the best of both worlds with a portable, customizable containment area, but for now, you just have to choose one or the other.