Purina is the winner of the contest between Pedigree Vs Purina. BUT our overall recommendations for best dog food are

PEDIGREE.


Purina.
Editor's TOP Choice!

Our rating
(4 / 5)
(4.7 / 5)
Check Price on Amazon

Check Price on Amazon

Check Price on Amazon

Primary Protein Source/ Primary Carbohydrate Source
Meat/Corn
Chicken/Corn
First Five Ingredients Listed
Ground Whole Corn Meat and Bone Meal Ground Whole Wheat Corn Gluten Meal Animal Fat
Whole Grain Corn Poultry By-Product Meal Corn Gluten Meal Animal Fat Preserved with Mixed-Tocopherols (a form of Vitamin D) Meat and Bone Meal
Fat
10%
10%
Protein
21%
21%
Fiber
4%
4.50%
Moisture (max.)
12%
12%
Life Stage
Adult
Adult
Breed Specific
No
No
Ingredient Information
BHA and BHT Artificial Preservatives
100% Organic
Advertised Benefits
Promotes Lean Muscles Promotes Strong Bones Promotes Strong Immune System
Promotes Lean Muscles Superior Digestibility
You have an adult dog and are looking for an economical way to feed you furry friend. You are standing in the dog food aisle of your local grocery, and while looking for the
best food for shih tzu
, you are faced with the two most famous and popular brands of kibble – Pedigree Adult Complete Nutrition and Purina Dog Chow Complete and Balanced..
Both are economical, ranging from $10-$16 a bag, and will provide your dog with the nutrition they need to stay alive, but are they good for your pet and are they really all they say they are?
Pedigree's bag states its primary source of protein is meat. But when you look closely at the label the first item listed is ground whole corn, a carbohydrate. Dogs are carnivores and love meat. Shouldn't that be the first thing listed on the bag? Nowhere in the first five ingredients is there a mention of whole, unadulterated meat.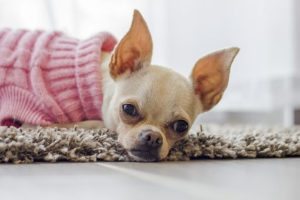 The second item on the ingredient list is meat and bone meal. There's your protein, but in the form of the nasty bits of the animal – bones, livers, lungs, fetuses, etc. It can be high in protein, which is good for your dog, but it's still not meat.
https://www.youtube.com/watch?v=qAZoJ9qxQ-0
Some breeders subscribe to a raw diet and will feed whole animals, notably chickens, to their dogs. These do include all the nasty bits and are not bad for your dog. But along with those nasty bits, the dog is receiving the full muscle protein of that raw animal too.
Items three and four on the ingredient list include ground whole wheat and corn gluten meal; more carbohydrates. Carbohydrates aren't bad for a dog, but as in a human diet, carbs can lead to increased weight and lethargy in dogs.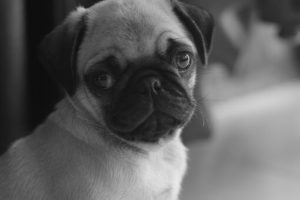 Finally, Pedigree lists animal fat as the fifth ingredient in its food. It doesn't designate what type of fat, but it does acknowledge that there is a minimum of 10 percent fat in this bag of kibble.
So, Pedigree provides you with a food that has no real meat, numerous carbs, and fat. It does have one redeeming quality – it states that it has no artificial preservatives. However, Pedigree does add BHA and BHT preservatives to its food. These two preservatives are often used to prevent the oxidation of oil in food, which can lead to rancidity.  They can also affect the flavor, odor, and color of foods and reduce nutritional value.
The National Toxicology Program claims that BHA could be a human carcinogen and BHT is a possible link to cancer in animals. BHA (butylated hydroxyanisole) is listed in the "avoid" column from the Center for Science in the Public Interest, while BHT (butylated hydroxytoluene) is on its "caution" list.
Pedigree also claims that its food will give your dog lean muscles, strong bones and a healthy immune system. Hard to believe with so many carbohydrates in the mix.
Purina's Dog Chow Complete and Balanced is slighly better than the Pedigree brand. It does claim to be 100 percent organic, which if you're into that thing could be a big selling point.
But when you start to look at the ingredient list for Purina Dog Chow, you see the same disappointing results for protein and carbohydrates.
First on the list is whole grain corn, more carbs! Next is poultry by-product meal. Again, the bits and pieces of the animal you wouldn't eat, but at least you know it's poultry, most likely chicken.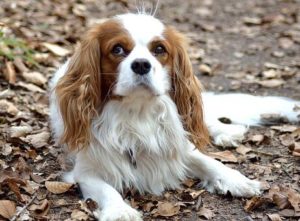 More carbohydrates come next, with corn gluten meal, along with a final mixture of meat and bone meal.
Purina does include a minimum of 21 percent fat in its food, but we do know from the bag that it is at least natural fat. Animal fat preserved with mixed-tocopherols (a form of Vitamin D) is the fat source. According to experts at food testing labs, any type of ingredient that ends in tocopherols or ascorbate is a completely safe additive.
Purina also promotes that its food will give your dog healthy, lean muscle and easy digestibility.
The large amounts of corn in both these dog foods, is concerning to end users, breeders, and veterinarians. While corn is widely considered an allergen to dogs, there are other concerns with the grain.
First, corn has a high glycemic index, ranking 53 for straight whole corn to 69 for corn meal. This ingredient could lead to a rise in your pet's blood sugar and lead to canine diabetes. The ingredients that with the lowest glycemic index – 0 – are chicken and beef.
Secondly is the quality of the corn/corn meal. Many pet foods with corn/corn meal as a main ingredient can contain undetected contaminants such as mites, mite droppings and mite carcasses, which are known canine allergens.
Third, corn is not easily digestible. Whole corn is especially difficult for canines (and humans, if you think about it) to digest. The more it is processed, the easier it is to digest, but then you run into the higher glycemic index from the processing.
Fourth, corn doesn't have a very high biological value. With eggs ranking 100 on a biological value table, corn has a biological value of only 54.
And finally, corn is not an exceptional source of minerals and vitamins. According to the USDA's National Nutrient Database, the completeness score for nutrition in corn is only 34. Other ingredients, such as sweet potatoes (55) and spinach (91) are much better sources of vitamins and minerals for your dog.
So why do these two dog brands and others fill their product with corn and corn meal? Because it is inexpensive and makes dog food more affordable for the consumer.
While both Pedigree and Purina are passable and affordable food sources for your pet, to ensure the best nutrition and with meat and vegetables as its main ingredients.
If cost is a factor, you can choose which is our recommendation for the Best Budget Friendly Dog Food with Best overall ingredients in a budget food.
We recommend this dry food for its balance of ingredients (and antioxidant-rich kale, pumpkin, papayas, blueberries, oranges, chia seeds, coconut, carrots, and spinach), whole grains and vegetables. The first ingredient in this food is chicken, real meat for your dog. That is followed by beef meal. Contains grains that are low on the glycemic chart. This food also includes high levels of natural oils, Omega 6 and Omega 3 fatty acids, for healthy skin and coats. It is also made in America with no ingredients from China (think plastic bits in your dog food).
If cost is no object when it comes to your canine friend, then choose
It is pricey, but some of you really think of your dogs as your furry children and what does cost matter when it comes to your child?
Honest Kitchen Force is minimally processed, and made with ingredients that are human grade!
This is the closest you can get to raw-foods in pre packaged .
I understand that most people can't or won't spend that much on a bag of kibble, but before you drop even a twenty-dollar bill on Pedigree or Purina, take time to look at the labels.
And if Purina or Pedigree is all you can afford, then I would recommend Purina. With the meat by-products as it's first ingredients you're closer to a meat-based diet without carcinogens.