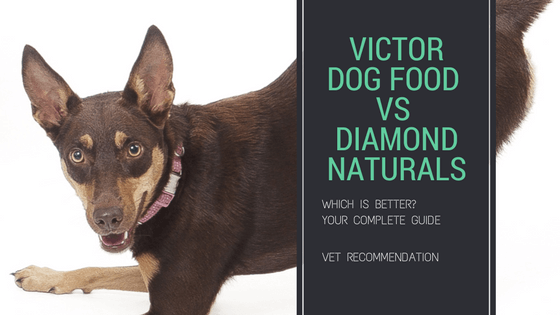 Victor Dog Food vs Diamond Naturals QUICK SUMMARY
If your dog is a healthy adult dog, we recommend Victor's dog food.
If your dog requires a specially formulated diet due because of its age or size, we recommend Diamond Naturals dog food.

Our rating
(4.8 / 5)
(4.9 / 5)
Check Price on Amazon
VICTOR'S PROFESSIONAL FORMULA



Check Price on Amazon

DIAMOND NATURALS FORMULA



Check Price on Amazon

Proteins:
26% (meat meal, alfalfa)
23% (meat meal)
Fats:
18% (omega-3 fatty acids from flaxseed, glucosamine)
14% (omega-3 and omega-6 fatty acids from chia & flaxseed, DHA, glucosamine, coconut)

Carbs :
Approximately 40%, 3.8% as crude fiber (chicory root, sorghum, millet, carrot)
Approximately 40%, 4.0% as crude fiber (chicory root, blueberries, barley, rice, quinoa, pumpkin, orange)
Vitamins and Minerals:
Chelated minerals, selenium yeast, prebiotic, montmorillonite clay
Holistic, chelated minerals, probiotic
Preservatives and Bad Stuff:
Plant-based and gluten free with added meat, tomato pomace is controversial as filler ingredient, no preservatives
Corn free, wheat free, soy free, no preservatives
AAFCO approval:
Yes
Yes
Trying to decide between Victor's and Diamond Naturals dog foods, but don't know where to start? This article was written just for you.
With so many different dog food options available nowadays to dog owners, it can be hard to choose the right food for your furry friend.
With our guide, you can easily decide for yourself which dog food will be the right choice for your canine companion. Both brands advertise themselves as super-premium dog foods. But which one will the winner be? Victor's or Diamond Naturals? Let's find out!
What is the difference between Victor's and Diamond Naturals dog food?
Victor and Diamond Naturals dog foods have a lot in common. In fact, by looking at the packaging alone, it can be confusing as to what the difference is between them. However, we have broken it down for you here through our research.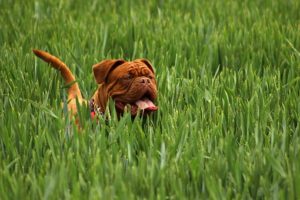 One major difference is that Victor's dog food is produced by a small family-owned company. As a result, Victor's dog food utilizes local ingredients whenever possible, making it a great choice if you like to support local businesses. Plus, because of their small company size, Victor's dog food tends to have less product variation than some of its larger opponents on the market.
Diamond Naturals, on the other hand, is owned by Diamond, a much larger company, creating a much higher tendency towards larger variation in the product's quality. One benefit to Diamond being a much larger company than Victor's, however, is that the Diamond Naturals dog food line contains much more variety than Victor's dog food line. With Diamond Naturals, dog owners have more choices available to them, in terms of various specialty foods they can buy, including a grain-free version and life-stage appropriate versions for dogs at various ages.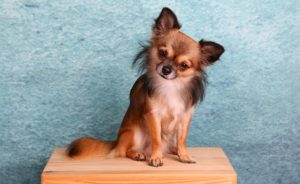 Victor's dog food, on the other hand, is advertised as being appropriate for dogs at all stages of life. For dog owners with multiple dogs of varying age and size, this can be an excellent choice. It is important to remember, however that younger dogs require more protein than older dogs. As a result, dog owners may need to adjust their dog's food accordingly as they age.
Both of the brands like to advertise themselves as "super premium" and "natural" which is appealing to dog owners everywhere. But is one better than the other? What do "natural" and "super premium" even mean? We will take a look at it through this comparison between the two brands.
Victor vs Diamond Naturals
There are a few similarities with these products. For one, both brands are made in the United States and are great choices for your dog.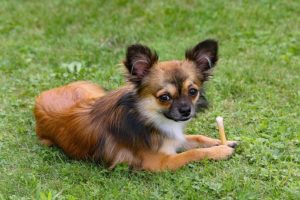 Although both brands are good quality for a good price, there are some things to keep in mind when it comes to feeding these brands to your dog. They are great options for dogs who are picky eaters as well as dogs that have sensitive stomachs.
Here are some of the things we looked at when comparing these brands.
Our rating
(4.7 / 5)
(4.8 / 5)
Check Price on Amazon
Victor Dog Food



Check Price on Amazon

Diamond Naturals



Check Price on Amazon

Proteins:
22%-42% (Real meat and meat meal)
18%-32% (Real meat, meat meal and potato protein)
Fats:
10%-22% (Omega 3 and 6 fatty acids)
6%-25% (Omega 3 and 6 fatty acids)
Carbs :
2.7% fiber- 4.5% fiber (whole grains)
3% fiber-9% fiber (whole grains and grains)
Vitamins and Minerals:
Real veggies. Vitamin A, E and B12. Iron, Zinc and Calcium.
Real fruits and veggies. Vitamins A,B1, B2, B6, B12 and E. Iron, Zinc and Calcium.
Preservatives and Bad Stuff:
Natural, plant-based preservatives, No artificial preservatives. No bad stuff.
Natural preservatives, No Bad stuff.
AAFCO approval:
Yes
Yes
An old friend of mine had a little Shih Tzu dog she'd had since he was a puppy. His name was Koujou, and no, she didn't name him after the killer dog, she just happened to like the name. In fact, Koujou was such a sweet puppy that the name was undoubtedly ironic. As time passed, Koujou's allergies continued to progress and worsen. My friend didn't know what to do; she had tried various popular brands of pet foods and they all seemed to make poor Koujou's symptoms worse. It was at this point that my friend started researching allergies in dogs, and how to prevent your dog's allergy symptoms from getting worse. In the end, she decided on a grain-free, holistic diet to treat Koujou's allergies.
Your dog's diet is made up of three major components. These include protein, fat and carbohydrates. Dog foods also provide a source of vitamins and minerals for your furry friend. You can find an explanation for each of these below.
Proteins
Dogs are considered carnivores; they require large amounts of animal protein to stay alive. Vegetarian and vegan diets are not appropriate for dogs and can result in serious health issues.
Protein is something you should always keep in mind when looking for dog food. Because dogs are such active animals and grow so fast, they are in need of high volumes of protein. Especially when your dog is a puppy, protein is essential to their muscle development and growth. Yet there are many different kinds of ingredients that give your dog protein, so how do you know which is the best one? How do you know what kind of protein or how much will benefit your dog the most?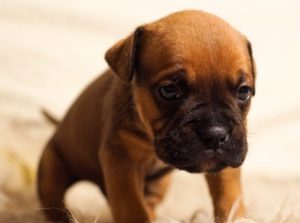 The most common meat sources of protein in dog food are beef, chicken, turkey, fish, lamb, venison and bison. Grains, vegetables and fruit also contain protein, but they do not contain enough to keep your dog healthy.
When attempting to choose the right dog food for your dog, it is crucial to pay attention to the types of animal protein listed in the ingredients. Your dog needs a high-quality source of protein in their diet to stay healthy. Many sources of protein used in dog food, however, can be detrimental for your dog's health. If a dog food doesn't even specify the type of meat it contains, that is a huge red flag! Many of the cheaper pet foods contain meat byproducts rather than actual meat.
Meat byproducts are derived from slaughtered animals and can contain any of the following: stomach, intestines, brain, fatty tissue, lungs, spleen, kidneys, and even bone. Such meat byproducts are considered unfit for human consumption; however, they are still considered fair game for pet food producers. Because of this, it is always important to check the ingredients label on any dog food before you make your purchase.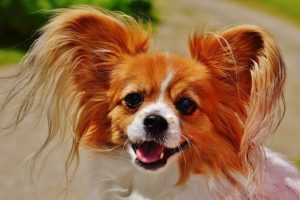 Luckily, both Diamond Naturals and Victor specify what kind of meat is in their food. Many brands avoid listing a specific meat because, well, there may not be one. When looking at ingredient lists you should always look for the meat first and if you can not find any within the first few listed, it is best to not purchase that food for your dog.
When it comes to meat, Victor dog food uses meat meal in their food as the first ingredient listed. Meat meal may not sound like the best thing for your dog, and although it is not pure-cut meat, it is still a great source of protein for your pet.
However, when you look at the food on a dry matter basis, it is important to note that many of the Victor products come to have plant proteins as the main protein in their food. While there is nothing wrong with having plant proteins as the main source for your pet, it is something that should be listed as what sets Victor aside from Diamond Naturals.
Diamond Naturals also uses meat meal in their products, and for some of their bags, it is the first ingredient, but they also use pure-cut meat as well in some of their products. Depending on what bag you decide to get for your dog, Diamond Naturals uses real meat in some of their dry food which allows high amounts of protein intake for your pet.
Again, there is nothing wrong with meat meal being in your pet's food. Diamonds Naturals uses meat meal as both a main ingredient and an included ingredient in many of its products.
Fats
In addition to needing large amounts of protein, dogs also need to have enough fat in their diets to stay healthy. Fats are an essential part of your pets diet, and despite the bad reputation that fat gets when it comes to nutrition it is important to make sure your pet is getting the fat they need.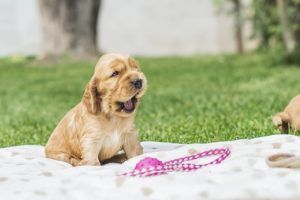 There are many sources of fat in dog foods, however, not all fats are the same. There are three main types of fats: saturated fats, unsaturated fats, and polyunsaturated fats.
Fat is necessary for your dog to get its needed source of omega 3 and 6 fatty acids.Omega-3 fatty acids, also known as the "healthy" fats, are polyunsaturated fats renowned for reducing inflammation. Omega-3 fats play a huge role in keeping your canine companion's coat glossy, eyes shiny, support digestive system, immune system and circulatory system. Sources of omega-3 fatty acids in dog food include fatty fish oils and flax seed.
Omega-6 fatty acids, on the other hand, although also polyunsaturated, are associated with increased levels of inflammation. Higher ratios of omega-6 to omega-3 fatty acids in your dog's food could prove detrimental for their health.
When attempting to choose the best food for your dog, you should always factor in whether there is a healthy balance of omega-3 to omega-6 fats included in whatever dog food you are considering.
For example, gamier meats such as deer and bison contain much lower ratios of omega-6 to omega-3 fatty acids and higher amounts of unsaturated fats when compared to beef, which contains much higher amounts of "unhealthy" saturated fats as well as much higher ratios omega-6 to omega-3 fatty acids
The same goes for chicken and pheasant; when compared to chicken, pheasant contains significantly higher amounts of "healthy" unsaturated fats and lower ratios of omega-6 to omega-3 fatty acids. By paying closer attention to the individual ingredients contained in your dog's food and ensuring that they are getting appropriate amounts of healthy fats, you can take steps to improve your dog's health.
Ideally, when looking at your dog's food, it will have one gram of fat for every two grams of protein. If you follow this formula, Victor dog food comes out a little bit ahead of the pack. While most of Victor's products have a two to one ratio of protein to fat, Diamond Naturals has a few products that have high levels of fat compared to the protein within the product.
Diamond Naturals extreme athlete and small breed formulas have high fat compared to their protein, but this is not necessarily a bad thing. The ratio is still close to that of the two to one ideal and the higher amounts of fat can contribute to your dog's specific needs. You see, not all dogs need a balanced amount of protein to fat, in fact, some can take on higher amounts of fat for their breed or size. It is important to talk to your vet about the specific dietary needs of your dog's breed to make sure this portion will be best for your dog.
Carbohydrates
Although carbohydrates play an important role in any dog's diet, it is important for dog owners to remember mind that carbohydrates are one of the main drivers in canine obesity.
If you think back to the days when wolves roamed the forest, they didn't really eat very many carbohydrates, aside from a few occasional berries and leaves. When you're debating which food is the right dog food for your lovable canine companion, keep in mind that many cheaper brands of dog foods contain "filler" carbohydrates such as wheat, corn, and rice, intended to bulk up the weight of the dog food without giving much health benefit to your dog.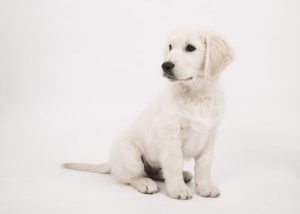 If you are currently struggling to control your dog's weight, it might be worthwhile to check out the kind of carbs already included in their diet and make a change. Many dogs will benefit from being on a low-carbohydrate, high-protein, grain-free diet.
The best carbohydrates are going to come from foods that use either whole grains or are grain free, as carbs can come from other ingredients. Grains can be hard for some dogs to digest, which makes finding a dog food with the right kind difficult.
Victor dog food is notorious for having many products that are either grain free or gluten free which makes it a great option for your pet. In their grain free formulas they use ingredients such as sweet potatoes and peas instead. The brand also prides themselves on being gluten free and free of corn, wheat and soy. These ingredients can be sources of carbs and to have them eliminated from their food can benefit your dog's digestive tract. In the formulas that do have grains in them, Victor uses brown rice as the main source since brown rice is a whole grain that can be easily digested by your dog.
Diamond Naturals also has grain free formulas in their product line up, but they do not have as many options that are grain free as Victor does. Many of their formulas use brown rice as a source of whole grains, a good choice for your dog's diet. However, some of their products use white rice instead of brown rice in their ingredients. Not that white rice is a bad thing for your dog, but it can cause indigestion for some breeds. Diamond Naturals, like Victor, also has a few gluten free options.
Vitamins and Minerals
Just like humans, dogs need an assortment of vitamins and minerals to stay healthy. Every aspect of a dog's body, whether that is their brain, their bones, or their gut, is impacted by the availability or lack thereof of the necessary vitamins and minerals.
Vitamins and minerals are needed for your pet to live a long and healthy life. Without them, your dog's metabolism could be at stake for slowing down at a quicker rate than if they have adequate amounts of dietary help.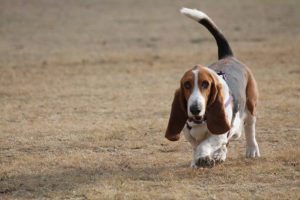 Many cheaper brands of pet foods try to make their products seem healthier by adding vitamins and minerals, however, just like fats, not all vitamins and minerals are built equally. The most important thing to consider when looking at which vitamins and minerals are included in your dog food is this: the source. Whether the vitamins and minerals in question came from a plant-based source or an animal source makes all the difference.
Both brands are known for their good vitamin and mineral outcome in dogs. Since both have such well balanced meals with vitamins and minerals that help your dog digest their food, it
results in small and minimal stools
. This is a sign of good health in your pet and both food brands have been cataloged as helping pets achieve this mark of good health.
Victor dog food is rich with real veggies and many quality and necessary minerals and vitamins such as iron, zinc and vitamin E. These are all great ingredients for your dog to have in their food.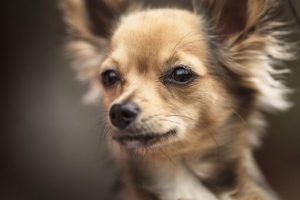 Diamond Naturals has real fruits and vegetables. While Victor does not contain fruit in most of its formulas, Diamond Naturals includes fruit in almost all of theirs. Diamond Naturals also includes more vitamin supplements such as B1, B2 and B6. This brand also tends to vary their vitamin and mineral supplements depending on the formula they are using, while Victor seems to keep the same general formula as a base for their products.
Both have great levels of vitamins and minerals for your pet, but Diamond Naturals seems to offer more options for your dog in these terms.
AAFCO Approval
Of course you want to make sure that you are always buying food for your dog that is approved by the The Association of American Feed Control Officials (AAFCO). The AAFCO has a strict set of requirements for nutrition in pet food. An approval from the AAFCO means that the dog food meets all of the minimum requirements for the proper nutritional values that your dog needs to have a healthy diet.
To find out more about the process of AAFCO approval, you can visit the AAFCO website here: https://petfood.aafco.org/
Both Victor and Diamond Naturals are approved by the AAFCO. This means that both of the brands meet the requirements for your dogs basic nutritional needs, but as we can also see from the above analysis, these brands go beyond just the minimum.
Victor Dog Food
Victor dog food is based out of Texas. They are a family owned and operated pet food manufacturing plant that gets most of their produce from locally sourced farms and stores. This means that their produce comes in fresh and can be made with less preservatives within the process. All of their food is produced and manufactured on their Texas site.
This brand is also known for creating many all-life-stages formulas. This can be both a good and a bad thing. If you have a home with multiple dogs that fall in a variety of age ranges, going with an all stages of life formula can make things easier on your wallet and your back. However, the all life stages distinction on their bags means that the formula meets the minimum requirements for what all ages of dogs need.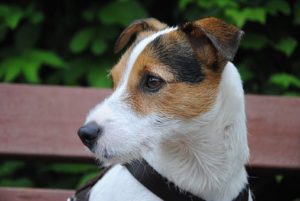 Many vets caution against an all life stage formula because it means that your dog may not be getting the specific dietary requirements it needs for development. For example, a puppy needs high levels of protein for their muscle development and can handle the high level because they have strong kidneys. While older dogs do not necessarily need as much protein and too much of it can be difficult for their kidneys to process.
Although using their all age formula is not a bad thing, depending on your specific breed of dog, it can be better to find something more specific to their needs.
Diamond Naturals
Diamond Naturals is also made and manufactured in the United States, but they have plants in Arkansas, California, Missouri and South Carolina.
While they are a larger company, they hold up well when compared to Victor. One aspect that sets them apart from Victor is the fact they have a larger selection of flavors and formulas for your dog.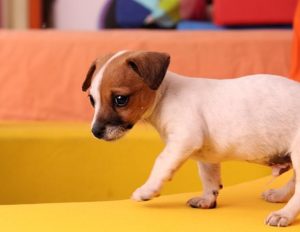 This brand offers formulas for small and large breeds as well as for different stages of life. They have formulas for puppies, adults and senior dogs. The variation between formulas means that you can get a more specific to your pet's dietary needs at the time that they needs it. This can be very beneficial to your pet and is the recommended way to feed your dog as it grows and develops.
Dog owners should be aware that Diamond has had a history of recalling their pet food. In 2012, after at least 20 Americans and 2 Canadians fell sick due to salmonella infection, results of an FDA inspection revealed that workers at a Diamond pet food production facility in Missouri were carrying the deadly bacteria, salmonella. To see the updated list of recalled pet foods generated by the FDA, visit this website:
https://www.fda.gov/animalveterinary/safetyhealth/recallswithdrawals/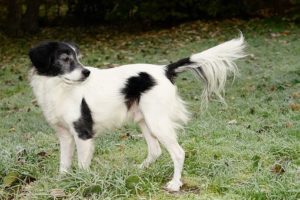 Victor Dog Food vs Diamond V vs DiamondPet
Victor dog food is a family owned and operated pet food manufacturing plant that is based in Texas. They pride themselves on getting most of their ingredients within a 200 mile radius of their plant which helps to ensure fresh products. Diamond V technology is used in food manufacturing process for Victor Dog Food.
Diamond V is an animal nutrition and health company that produces food for all kinds of animals including dogs. They are based out of Iowa and pride themselves on their innovation and research to provide the best food food for animals.
Diamond Pet is a pet food brand that has manufacturing plants located around the United States. The brand carefully selects protein, fat and fiber specific to different types of dog which allows their formulas to be specified.

Summary
So which brand is better? It's hard to say. Both brands are great in price and quality. Although they both have good ingredients, both fall short in some areas, but ultimately provide your dog with above average nutritional value.
Both brands are known for their great taste, as most dogs can not eat the food fast enough, and both have reports of producing shinier coats and firm, minimal stools in the dogs that eat them.
Each one has good sources of proteins, fats and carbs. Even though the brands are not even on all of these aspects, when compared to one another they come out on relatively the same playing field.
What it really comes down to when you look at which one to buy, consider your budget and your dog's specific needs. The above analysis should provide you with some guidance on which one to choose when it comes to the dietary needs of your dog.