We may earn commission from qualifying purchases at no extra cost to you.
Learn more
Before we look in to the best dog food for firm stools let's understand why stools are a very important diagnostic tool in the arsenal of pet care techniques. There can be a lot of reasons for a loose stool in dogs. One reason can be the food that they're eating, some dog food brands add wheat and other fillers that may cause gut irritation in dogs. Dogs are also known to get into things, so monitor their habits and make sure they are not chewing on/eating things they should not be. Human food can be difficult to digest for dogs, cut out feeding dogs from the table as diary and other glutens can be bad for dog's digestion.
If you think that your dog's stool is too loose you may need to consider changing their diet as they may be dealing with gut irritation. A dog's stool should be firm like a log, if they are small pellets it could be a sign of constipation. Make sure that dogs have access to fresh clean water as that can also affect whether or not their stools are solid.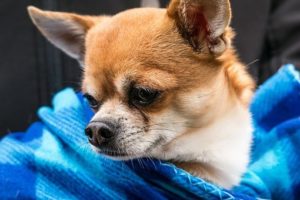 The Best Dog Food for Firm Stools
Blue Buffalo offers a large variety based on breed, size, and condition specific such as young, old, gluten sensitive or overweight dogs. They don't use any corn, wheat, beet pulp, artificial colors, preservatives of flavors.
How does Blue Buffalo help with firm stool?
Blue Buffalo uses ingredients rich in antioxidants such as apples, blueberries, pomegranate, pumpkin, carrots and sweet potato that can help to firm the stool.
Blue Buffalo uses chicken and chicken meal in their dog foods which are both high in protein.
Acana is great for dogs and is locally sourced. The ingredients are responsibly farmed, ranched or fished by farmers in a dynamic agricultural community in Kentucky.  They are made with grass fed lamb, apples and other fruits and vegetables.
How does Acana help with firm stool?
Acana is grain free and uses the 60/40 percentage of meat and vegetables, which mirrors a diet they would have in the wild.
Acana also uses a single protein which can help eliminate food sensitivity issues.
Fromm is a 5th generation family owned pet food company based in Wisconsin. They include a wide variety of foods based on size, age, and food sensitives such as grain free or weight control. There are 13 types of protein to choose from as well.
How does Fromm help with firm stool?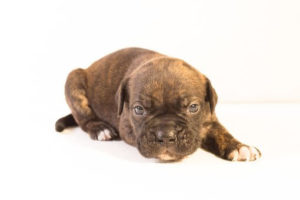 Fromm offers grain free options and uses fresh ingredients including fruits and vegetables such as carrots, apples, broccoli and potatoes just to name a few.
This food is good for sensitive stomachs and aids in digestion.
I and Love and You has a five-star rating on dog food advisor. All their foods are grain free because it mimics their ancestral diets and is allergy friendly. They include omegas 3 and 6 which can also help enhance their coat.
How does I and Love and You help with firm stool?
They are grain free which can be a big agitator in the gut health of your pup, they also include prebiotics and probiotics in their food.
Taste of the Wild uses real salmon as their number one ingredient. Salmon is a lean protein and is high in amino acids. They have a variety of proteins such as Bison, Venison, Angus, Wild Boar, Lamb, Salmon, Trout, and Turkey.
How does Taste of the Wild help with firm stool?
They are grain free, made with non-GMO ingredients and have no artificial flavors or preservatives.
Hill's Science Diet is a good source of prebiotic fiber, as well as Vitamin E and Omega 6 fatty acids for a healthy coat and skin.
How does Hill's Science Diet help with firm stool?
Their food is highly digestible for nutrient absorption and a firm stool, they have a wide range of foods based on the sensitivities of your dog.
Wellness Simple uses limited ingredients making it easier for digestion, they use all natural ingredients with not gluten, wheat or artificial fillers.
How does Wellness Simple help with firm stool?
They are grain free, and free of additives as well as smaller kibble sizes which will help with faster digestion.
Natural Balance Limited Ingredient Diets doesn't contain soy, wheat, corn or other refined grains, they use ingredients such as brown rice, sweet potatoes, lamb, venison and green peas to name a few.
How does Natural Blance help with firm stool?
They are grain free, soy free and use natural ingredients that aid in digestion for healthier firmer stools.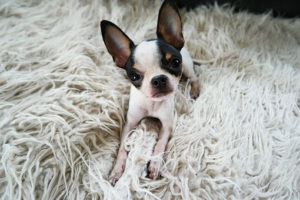 Merrick Whole Earth Farms Grain Free Dog Food is grain free, for easier digestion and are poultry free for dogs with poultry allergies.
How does Merrick help with firm stool?
They use high quality ingredients that help support easier digestion. They also include vegetables and fruit such as sweet potatoes and dried blueberries that aid in gut health.
Purina Pro Plan Focus Dog Food has a myriad of options based on weight, age, size, and sensitivities so that you can buy the food that best suits your dog. They use high quality protein, and antioxidants to help with healthy digestion.
How does Purina Pro help with firm stool?
They use a balance of Protein, Fat and Fiber that will regulate your dog and will help to keep the stool firm.
Royal Canin Sensitive Dog Food uses high quality protein and sources of prebiotics to promote a healthy gut. They tailor their nutrition by breed, size, and age to best suit your dog.
How does Royal Canin help with firm stool?
Their food includes prebiotics and probiotics to help contribute to a healthy gut. They also use specific proteins that are highly digestible, and easier on the stomach.
IAMS Sensitive Naturals has a wide range of food based on age, size, breed and dietary needs. They have grain free options as well as easily digestible foods for sensitive stomachs.
How does IAMS help with firm stool?
Their food is selected to aim for healthy digestion by using natural ingredients like fish and rice with added vitamins for easy digestion. They don't use any artificial flavors, colors or preservatives.
======

What should a healthy poop look like?
Your dog's poop should be firm and it should be chocolate brown in color, and it should be in the shape of a log. There shouldn't be anything noticeably sticking out of it, and it should not be runny.
What should your dog eat to firm up their stools?
Adding pumpkin puree to your dog's food can help to absorb moisture and firm up the stool. If your dog is having issues with diarrhea or constipation, try changing their food. You want to monitor to make sure that they have access to clean drinking water as well as this can affect their stool.
What causes a dog to have a loose stool?
Dog food brands often include fillers that make it cheaper for them to sell the food. The food will make your dog full, but it can cause gut irritation especially if eaten over long periods of time. Fillers include wheat, corn, soy, food dyes, preservatives and rendered fats. These fillers can cause issues making them have loose stools, pooping often and over eating.
How to prevent loose stools?
Make sure the diet is consistent, changing their diet a lot can affect their stool, keeping a consistent brand and type is ideal. Watch for other things they may be eating like plants, or grass, or house hold things, or even toys. Try switching to a grain free food, allowing 6-8 weeks for food to be properly tested. You can also try switching to a non-poultry protein as poultry can be an issue for some dogs. They may have hypersensitivity to dairy, gluten or fat. Try to keep human food scraps away from the dog as well.

Should puppy poop be solid?
Puppies should be monitored more closely in their early months as runny poop may be a sign of issues. Puppy poop should be firm and come out in segments, if it is too soft it may mean your pup isn't absorbing enough water,
if it is small pellets the pup may be constipated
. The stool should be relative to the size of the pup, too large or too small may be a sign of an issue. Watch for dark or red poop as that could be blood in the stool and if there is any mucus or grease that could be a sign of improper digestion.
What to do if your dog gets diarrhea?
If you notice that the dog is having diarrhea stop feeding for 12-24 hours as eating more can cause gut irritation. If switching to a new brand be sure to give them smaller servings at first to help with easier digestion. Add in puree pumpkin to aid the gut flora and will help calm the stomach down. If diarrhea persists consider contacting your local veterinarian.
If your dog is experiencing loose stool, greasy stool, or bad gas, you may want to consider changing their foods as they may have a sensitivity to gluten, or high fat that comes in some cheaper dog food brands. The first suggestion would be to change their diet, some great things to look for is high protein and foods that contain pumpkin, sweet potato and apples to name a few. Additional things like omega 3 or 6s can help with any skin sensitivities. Below are some better options to choose from that can aid in healthy digestion and a firmer stool.
In Conclusion:
If you feel that you
dog may have sensitivities to certain foods, or are just wanting to switch your dog food
for optimal health of you pooch I suggest the brands above for gut health and firm stools. Be sure that when switching dog foods, you introduce the new foods slowly, mixing in both the old foods and the new foods so that the dog can acclimate to the new food.
Switching food rapidly can cause gut issues in dogs
and may cause diarrhea or loose stool. It is best to stick to one brand for at least 6 weeks to see how the dog reacts to it and if the digestion issues continue you may want to try a different brand, or contact a Veterinarian for more answers. If there is any blood or worms or objects in the stool you may want to also reach to a Veterinarian as there may be more underlying issues.