We may earn commission from qualifying purchases at no extra cost to you.
Learn more
The Best Air Purifiers for Pet Owners
Gloria is my seven-year-old Shih Tzu, and I love her more than most people, but I do not love her smell or the hair that she gets everywhere. She is loving, cuddly, and cute, but some days she stinks to high heaven, and she sheds like she's trying to clothe the world. I was getting sick of the stench and cleaning up all of her hair, so I learned how to groom her myself. She gets a weekly bath, her teeth are always cleaned, and I groom her hair regularly so there shouldn't be much left for her to shed.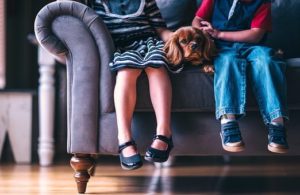 But after a couple of months of this regular grooming, I realized that it wasn't working. Gloria didn't smell as bad, and she sheds a little bit less, but I soon began to think that the stink wasn't coming just from her. She has infiltrated my house, and the very air smells like dog farts. That's why I decided to look into getting an air purifier.
After doing a lot of research, and trying a few different products out, I have narrowed down the list of the top air purifiers for pet owners. Here are the top ten air purifiers, and a description of what makes them the best. But before I get into reviewing all of those products, here is a little background information about air purifiers, how they work, and what you should look for.
What Do Air Purifiers Do?
Air purifiers remove particles, like pet dander, pet hair, and odors from the air. These particles can be
spread around through our heating
and air conditioning systems. One of the best features of an air purifier, if it has the right filter, is that it can even combat allergies.
I wasn't worried about allergies when I started looking at air purifiers, because I was more worried about the smell and hair everywhere. But my boyfriend does get allergies, especially when he sits on the couch, which is Gloria's favorite spot. So, I decided to get an air purifier that would also help him out while getting rid of the odor and hair that I was battling.
The filter has to be able to trap the smaller microns of dander for the purifier to help with allergies, which is why you should look at the filter that you are getting, but also why you should get an air purifier specifically for pet owners. Air purifiers that are made for pet owners are designed to get rid of pet dander, hair, and odors, but not every air purifier is designed for this purpose. For example, UV purifiers use UV light to trap and kill germs and viruses, but they won't do anything about dog hair.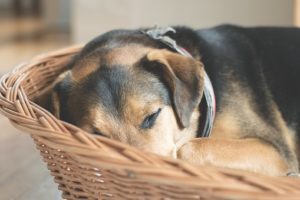 How Do Air Purifiers Work?
All air purifiers do essentially the same thing; they pull particles from the air and trap them so they cannot be re-released. But the technology that they use is different, so each one works differently, and some are better than others for specific purposes. It is important to note that many air purifiers combine these technologies for maximum efficiency. Here is a little bit of information about the different types of technology used in pet air purifiers.
HEPA Filters- An air purifier with a HEPA filter is the best one you can get, especially if you want to get rid of dander that causes allergies. HEPA stands for high-efficiency particulate air so that these filters can trap even the smallest particles. They are proven to trap up to 99.97% of particles, so they take care of everything from pet dander to viruses, and even mold particles. HEPA-type filters are similar, but they don't trap small particles like dander.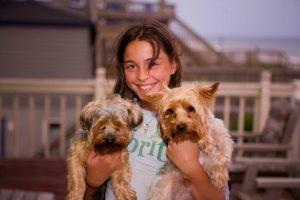 Activated Carbon Filters-
Air purifiers that use carbon filtering use activated carbon that comes from charcoal combined with oxygen
to chemically remove particles from the air. They are inexpensive and don't have to be replaced very often. They are particularly good at eliminating odors, even cigarette smoke. They can be used in combination with a HEPA filter because they aren't as good at trapping the smaller particles like dust or dander. One drawback of an activated carbon filter is that they tend to be large, especially if you need them to purify a large room.
Negative Ion Purifiers- Sometimes called air ionizers, purifiers that come with negative ion systems used high volts of electricity to create negative ions. These ions are dispelled into the air, where they attach to smaller particles like dust and dander. The ions do nothing to get rid of the particles, but they make them larger so that hopefully the filter in your air purifier will be able to get rid of them more easily. However, some of them will also fall to the ground or connect to carpets and upholstery, where they will need to be vacuumed. They are only as effective as the filter that you already have, but some people believe that an influx of negative ions in the air is better for people to breathe and promotes wellness.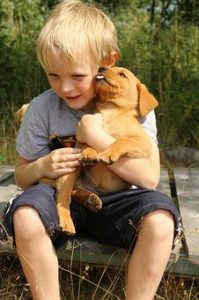 What Should You Look for When Buying an Air Purifier?
There are a few factors that you should consider when you are buying an air purifier.
HEPA filter- this is the best filter that you can get, especially for removing pet dander.
Air Ionizer- this is an added feature that makes your filter more efficient (see above)
Size of coverage- you need to consider how many rooms in your house you want the purifier to reach and get one that is capable of filtering the maximum amount of air in your home. Larger purifiers are more expensive, but they can reach every room of your house.
Size of the purifier- Air purifiers come in all shapes and sizes, with carbon filters being particularly bulky. You need to consider where you will place the purifier and make sure that the area is big enough for the purifier you are buying.
Noise- Some air purifiers are very noisy, others have a sleep mode that will turn them off at night time, so the sound doesn't keep you awake. The best purifiers are quiet and not disruptive.
Customization Options- Some air purifiers allow you to choose the option that is best for you at certain times. For example, if the purifier has an ionizer, it is nice to have the ability to turn the ionizer off, especially when you know that the filter needs to be replaced or cleaned.
Cleaning and Maintenance- Most air purifiers require you to change the filter regularly, but how often you have to replace it will depend on how many particles are in the air. Some purifiers have permanent pre-filters, which extend the life of the filter, as long as you clean the pre-filter regularly.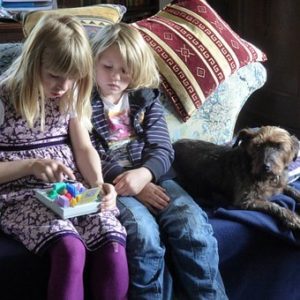 Now that you have a basic understanding of air purifiers and how they work, you can make the choice about which filter is right for you. Here are the top 10 best air purifiers for pet owners.
1
Rabbit Air MinusA2 SPA-700A

Best Overall

Check Carefully because…

The Rabbit Air Minus A2 is one of the best air purifiers available on the market because it allows you to choose the purification type that works best for you at different times. There are four levels of filtration including pet allergy, germ defense, odor remover and toxin absorber. You can choose whichever level is right for you, but there is also an automated mode that switches on to a higher filtration level when particles are detected in the air. It even has a sleep mode that is virtually silent so that the noise won't keep you up at night. But the best part about the Rabbit Air is that it is super easy to clean and maintain. It comes with a permanent pre-filter that you simply have to vacuum monthly. The other filters should last up to two years without needing to be replaced.
The MUST Know, True Facts about Rabbit Air MinusA2 SPA-700A
What to watch out for with this product?
Crucial Tips
Pros
– Quiet motor
– Customizable modes include automatic and sleep mode
– Only 7 inches wide, so it won't take up a lot of space or interfere with décor.
– HEPA filter and Air Ionizer included
– Covers up to 700 square feet
– Easily cleaned and maintained
– Can be mounted on the wall (mounting hardware sold separately)
– 5-year warranty included
Cons
– More expensive than other brands
– There is no built-in air quality sensor.
– The replacement filters are more expensive than other brands
Conclusion
The Rabbit Air MinusA2 is a quality air purifier with several levels of purification. It is strong enough to get rid of pet dander, odors, and other germs. It is quiet and unobtrusive and easy to maintain. It is an excellent option for most pet owners, but the high-quality design also comes with a high price.
Check Carefully because…
Is your indoor air quality safe? How can you tell?
If you own a pet, the air in your home may not be as clean as it should. Dog and cat dander build up over time, regardless of how often you vacuum and clean.
And, if you live in a humid climate you likely have more dust mites than you would if you lived in a dry climate. This is because dust mites do not drink water, they absorb moisture to survive. According to the American Lung Association, dust mites are the largest trigger of indoor allergens and asthma.
One of the best ways to minimize allergens to keep air circulating to keep the air dry, and to use a high quality HEPA filter. This is where the Dyson Pure Cool DP04 gets the job done. Not only is it a fan, but it is a HEPA filter. Additionally, the Dyson Pure Cool DP04 will provide you feedback on how well it is working.
This is one of the few machines that will provide you direct feedback on your indoor air quality.
The MUST Know, True Facts about Dyson Pure Cool DP04 – HEPA Air Purifier and Fan
This fan can provide air cooling AND cleaning at the same time. When not needed for air circulation, simply change the air flow direction. By changing the air flow to backward, the fan cleans the air.
Weighing 10 pounds, it is a bit heavier than may oscillating fans or HEPA filters designed for small rooms.
Similar to an oscillating floor fan, it is about 41 inches tall.
What to watch out for with this product?
• Make sure to purchase from an authorized retailer to get the backing of the full Dyson warranty.
• Some users have complained about whistling noises coming from the fan a month or so into use.
Crucial Tips
• Most effective in rooms measuring less than 300 square feet. Good for bedrooms.
• Make sure you are buying the DP04, not the TP04. The TP04 has some fundamental design flaws that cause it to be louder and not work as well as the DP04.
• Utilize the suggested phone app for increased functionality. The app may work best with Apple phones, instead of Android.
• Set to night mode to ensure the best night's sleep in terms of volume and dimmed light display.
Pros
• Users rave that the Dyson Pure Cool DP04 removes litter box odors from small rooms in minutes! Great for pet owners. Anyone with a cat or a gassy breed dog (think English Bulldogs), will appreciate this fan's ability to clear the air!
• Phone app can provide higher functionality than the remote. The phone app allows you to toggle oscillation, and customize the span of the oscillation.
• LCD display reports air quality. Or, use the phone app to provide a graph with feedback on air quality. This is a must for anyone with allergies, asthma or COPD, because knowing the safety of the air quality ensures better health.
• Fan angles of 45, 90, 180 and 360. Easily change the direction of the fan in the phone app by dragging the fan image!
• Indicator on machine advises when filter needs to be changed. Filter is changed when needed, instead of on a three to six months schedule.
• Nighttime mode, with light dimming feature.
• Sleek design. No fan blades.
Cons
• Remote functions are not as robust as the functions provided via the phone app. Phone app still has some bugs and the user interface is not as responsive as some users would like.
• No published data on lifespan of filter. Some users advise filters lasting up to a year or more. Filter replacement is about $69, which isn't the least expensive, but if you are lucky enough to go for over a year without needing to order a replacement filter, this is a bargain compared to other brands requiring filter changes every three to six months.
• Due to HEPA filtration, fan may not be as powerful to those who are used to operating a regular non-HEPA oscillating fan.
• Some users reported the fan was too loud. If the filter needs to be changed, the fan will perform at a much louder volume. This model, the DP04 operates at a much quieter decibel level than the TP04.
• Excellent for circulating air, but not for cooling. Meaning, that while the name says 'cool,' this isn't an air conditioner or cooling device.
Conclusion
The Dyson Pure Cool DP04 – HEPA Air Purifier and Fan is a great option for those who appreciate sleek design and technological feedback. The price point is in the higher range, but you need to consider the technology you are paying for. Few fans have the capability to clean the air and provide feedback on indoor air quality. Additionally, few HEPA filters can go for over a year without the need to replace the HEPA filter.
If air cooling is your number one priority, the Dyson Pure Cool DP04 is probably not for you. If, however, you want the benefit of air circulation and air purification, this is an excellent choice. And, Dyson provides a two-year warranty if you have any issues.
2
Hamilton Beach True Air

Best for Small Rooms

Check Carefully because…

The Hamilton Beach True Air is an excellent air purifier for people with small rooms, or who only want to purify the air in one particular room at a time. It is far more affordable than some of the options for bigger rooms, and it still comes with a HEPA air filter, and two replaceable carbon filters. The best part is that the HEPA filter doesn't have to be replaced as long as you vacuum it regularly.
The MUST Know, True Facts about Hamilton Beach True Air
What to watch out for with this product?
Crucial Tips
Pros
– Permanent HEPA filter
– Two replaceable carbon filters
– Affordable
– Easy to maintain
– Suited for rooms up to 160 square feet
Cons
– Small room size won't work for your entire house
– Can be noisy, especially on higher settings
Conclusion
The Hamilton Beach True is an affordable and effective option for smaller rooms. If you have a significant amount of space, or multiple pets with lots of dander, you will probably want a stronger alternative. It is cost-effective and easy to maintain. Just make sure that you understand which filters are the carbon ones that need replacing and which one is the permanent filter that you need to vacuum.
3
Germ Guardian AC5250PT

Best Multi-Purpose Purifier

Check Carefully because…

The Germ Guardian AC5250 is a multi-function air purifier that incorporates several types of air purification technology. It has a HEPA air filter that has an added anti-microbial agent on the filter called Pet Pure. The Pet Pure agent helps to fight the growth of bacteria, mold, and mildew. It also has a Charcoal filter and a UV filter that serve to better fight against germs, viruses, and bacteria. This 3-in-1 filtration system is the best you can get to fight every possible particle in your air. The best part is that it is still moderately priced, even though you are getting all of those features in one design.
The MUST Know, True Facts about Germ Guardian AC5250PT
What to watch out for with this product?
Crucial Tips
Pros
– HEPA, carbon, and UV light filtration systems combined
– Moderately priced
– Quiet at lower speeds, and only moderate noise at the highest speeds
– 5-speed levels available
Cons
– Sensitive to power surges- use a surge protector!
– Filters need to be replaced every 6-8 months
– Small room coverage of 186 feet
Conclusion
Important Safety Tip: Some models are susceptible to power surges. In some cases, a power surge burns out the UV light, but in other cases, it has been known to start burning the device itself. Use a surge protector to reduce the risk of fire and unplug the unit when you are away from home for extended periods of time.
4
Winix WAC9500

Best Automated Filter

Check Carefully because…

The Winix WAC9500 system includes a HEPA filter, an air ionizer, a carbon filter and a washable pre-filter that make it excellent for trapping most of the particles in the air. It also has smart sensors that automatically adjust the filtration strength when they sense more odor and dust particles. It also has Plasma-Wave technology that neutralizes viruses, bacteria, smells, and gases at a molecular level.
The MUST Know, True Facts about Winix WAC9500
What to watch out for with this product?
Crucial Tips
Pros
– HEPA filter and air ionizer
– Washable carbon and pre-filters that extend the life of the HEPA filter
– Smart sensors that automatically adjust the filtration based on the particles in the air.
– CleanCel anti-bacterial treatment added to filters
– Light sensors that auto-dim the display when the ambient light in the room lowers
– Change filter alert on the device
– Filter needs to be changed annually
– Quiet Machine as long as it is not in Turbo mode
– PlasmaWave technology can be turned off if desired
Cons
– Moderate pricing
– Covers up to 283 square foot (it can filter your living room or a large bedroom, but not your whole house)
– Replacement filters are expensive (approximately half of the cost of the unit itself!)
– Some replacement filters are not the same as the original, and they are lower quality.
– Some customers complain that the air ionizer dries out the air and gives them a stuffy nose. This can be fixed by sleeping with the machine farther away from your bed.
Conclusion
The Winix WAC9500 is a reliable system that has several filtration systems in place and smart sensors so you can set it and forget it! It is quiet and effective for most large rooms, but not big enough to purify your whole house. However, the replacement filters are expensive, and the original filters may not always be available.
5
Rabbit Air BioGS 2.0

Most Efficient Energy Use

Check Carefully because…

The Rabbit Air BioGS is another air purifier from the Rabbit Air line of products. Compared to the Rabbit Air Minus A2, this model is less expensive, but also offer smaller room coverage. Compared to other products on the market, both of the Rabbit Air products are more expensive but provide some of the most significant room coverages available. The BioGS is also one of the only products on this list that is Energy Star approved, which means it won't increase your electric bill significantly and it's better for the environment. It is so efficient that it can filter all of the air in a 550 square feet space twice in only one hour.
The MUST Know, True Facts about Rabbit Air BioGS 2.0
What to watch out for with this product?
Crucial Tips
Pros
– HEPA, carbon, pre-filter, and ionization technologies
– 4-stage purification
– Energy star approved
– The motor is quiet in most settings
– 5-speed options
Cons
– Expensive compared to other brands
– Bright blue LED lights that cannot be dimmed at nighttime
– The BioGS takes air in the right side and out the left side. The flow of air can create noise or blow air unpleasantly if it is not placed in the right position. For example, it is not recommended to keep it in a corner.
Conclusion
The Rabbit Air BioGS 2.0 has four stages of purification, so it is very effective at filtering out particles from the air. Its energy efficiency adds to its appeal. It is quiet, and filters room up to 550 square feet. It is an excellent option for the energy conscience pet owner.
6
Germ Guardian AC4100

Best Portable Option

Check Carefully because…

The Germ Guardian AC4100 has many of the same features that are in the other Germ Guardian products, but it's smaller size makes it perfect for moving it from room-to-room or even to take it with you when you travel (perfect for RV campers). It is quite noisy and does require regular filter replacements.
The MUST Know, True Facts about Germ Guardian AC4100
What to watch out for with this product?
Crucial Tips
Pros
– HEPA filter + UV filtration for getting rid of germs
– Portability
– Minimizes light odors
– Budget-friendly
Cons
– Noisy
– Limited to small rooms
– Regular replacement filters mean ongoing expense
Conclusion
The Germ Guardian AC4100 is an excellent budget-friendly option, especially if you are looking for portability. The best way to use is to turn it on for a few hours while you run errands, then turn it off when you come home. That way, it can clean the air while you are gone, but you won't be annoyed by its noise.
7
O-Ion B-1000

Best Budget Option

Check Carefully because…

The O-Ion B-1000 is the best budget option for two reasons, first, because it has a low initial cost of less than $50, and second, because it requires no replacement filters, so there is no maintenance cost. It uses a combination of powerful electrostatic ionization technology, carbon filter that gets rid of smells and UV filtration to fight germs and microorganisms. It is whisper-quiet, and the light is unobtrusive, so you can sleep with it running without interruption. The filter is easy to clean with just some soap and water.
The MUST Know, True Facts about O-Ion B-1000
What to watch out for with this product?
Crucial Tips
Pros
– Effective air ionization
– UV and carbon filtration
– Small design
– Reaches 500-1,000 feet, depending on air quality
Cons
– No HEPA filter
– Ionization can irritate certain respiratory conditions
– Ionization filters work differently than other filtration systems, so don't be surprised when you see particles collecting around the unit instead of being sucked in by it.
Conclusion
The O-Ion product is a good budget option, and it is great that is has a washable filter that won't need to be replaced. However, you do get what you pay for, and this is just not going to be as effective as some of the other models, mainly because it does not have a HEPA filter.
8
Gideon Air Purifier

Great for Getting Rid of Odors

Check Carefully because…

The Gideon Air Purifier is great for getting rid of odors and germs, but not much else. It has a fantastic ionization system that creates larger particles, but the particles don't necessarily have anywhere to go unless you vacuum them up. The UV filters are terrific for trapping odors and germs.
The MUST Know, True Facts about Gideon Air Purifier
What to watch out for with this product?
Crucial Tips
Pros
– Advanced ionization and UV filtration technology
– Incredibly quiet
– Uses very little energy so it won't impact your electric bill
– One-year warranty
– Covers small rooms up to 150 square feet
Cons
– No HEPA filter, no carbon filter
– Won't get rid of dander or hair
– Ionization emissions can irritate skin and respiratory conditions
– May rust in high-humidity climates
Conclusion
If unpleasant scents are your biggest concern, save yourself the money you would spend on a fancier filter and use this one instead. But if you are concerned about allergies or pet hair, you will be disappointed with this product.
9
Alen Breathesmart

Largest Room Coverage

Check Carefully because…

The Alen Breathesmart Air Purifier is one of the best options available, but you will have to pay for the top-notch quality. It has the largest room coverage capacity of all of the products on this list, filtering up to 1,100 square feet of air. It also includes washable pre-filters and smart sensors that extend the life of your HEPA filter as long as possible.
The MUST Know, True Facts about Alen Breathesmart
What to watch out for with this product?
Crucial Tips
Pros
– Largest room capacity
– White noise covers up disruptive sounds
– Smart Sensors automatically adjust the filtration level based on the particles in the air
– The only customizable design option- you can choose from 15 different covers to match your décor.
– HEPA-filter treated with OdorCell technology to get rid of pet odors.
– Washable pre-filter extends the life of the replacement filter.
– Energy Star certified
Cons
– Expensive
– Replacement filters are also expensive
Conclusion
This is a fantastic, customizable product that can be effective throughout most of your home, especially if you have an open floor plan. There are several filter options available because each one is treated with a different compound based on what it is trying to combat, on top of removing basic dust and dander particles. Pet owners will want to make sure that they purchase the HEPA-OdorCell filter to fight against pet odors.
10
Honeywell HFD-120-Q

Best Permanent Filter

Check Carefully because…

The Honey HFD air purifier promises to be useful, but also within safe ozone emission levels (which is a problem with other air ionization systems). It has a permanent IFD filter that is similar to, but not the same as a HEPA filter. The IFD filter uses electronic charges and a honeycomb structure to capture and trap particles in the air. It also includes an air ionization system but is certified to comply with federal ozone emission limits, so there is less risk that the ionization will irritate respiratory conditions.
The MUST Know, True Facts about Honeywell HFD-120-Q
What to watch out for with this product?
Crucial Tips
Pros
– Moderately priced
– No replacement filters
– Easy to clean and maintain (just rinse the IFD filters with water every few months)
– Certified ionization technology
Cons
– No HEPA filter
– Somewhat noisy (sounds like a fan)
Conclusion
The Honeywell HFD air purifier is a promising product that offers strong filtration and ionization, but for now, the technology has not caught up with HEPA filters. If you despise having to buy replacement filters, save yourself a headache and get this one instead. Just know that it won't be as effective as other products, and it can be a bit of a hassle to clean the filters.