We may earn commission from qualifying purchases at no extra cost to you.
Learn more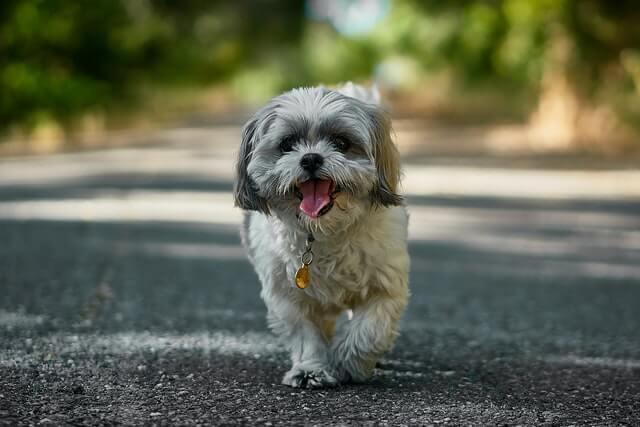 Shih Tzu Poodle mixes, also known as Shih-Poos, are some of the most beloved and loyal dogs. These small and playful puppies are known for their kindness and lovability! If you are a new Shih-Poo owner, or maybe you're planning on bringing one home soon, you're in the right place!
As an owner, the most important thing (after loving your pet, of course) is knowing everything you can about your pet. A lot goes into owning a pooch. You need to know what to expect and how to care for them in the best possible way. To do this, you have to know how to care for them in all aspects. This means knowing as much as you can about the history and background about the breed, as well as knowing how to treat them. By doing this, you are acknowledging the major responsibility that comes with owning a pet. Especially with smaller, more affectionate dogs such as the shih-poo, you must be ready to love them lots! They require a lot of attention and affection, just as all pets do! Remember that as your owner, you are their entire world. You should be just as devoted to them!
This means you must know as much as you can about them, and that starts before and after they've first entered your home. You want them to feel welcomed and loved immediately, as this will make it much easier to form a secure bond with them. To accomplish this, you must be prepared beforehand. Being prepared involves doing your research. If you're reading this now–you're off to a great start! By reading this article thoroughly, you will have an excellent idea of how to care for your shih poo perfectly moving forward.
You need to know about your shih-poo's temperament, their family-friendliness, and behavioral patterns. You'll need to know the best way to groom them, what their coat will be like. Also, you'll have to know how to train and play with them, and how long that should take. You'll have to know the differences between a puppy shih poo, an adult, and a senior. It is important to know how and what to feed your shih poo as well as potential health problems they may face.
This article will offer all of that and more. We will also provide lists of essential items, tips, frequently asked questions, and of course–where you can find a shih poo of your own!
Know that being a pet owner is a huge responsibility. You will need to prepare yourself well if you plan on being the best caretaker for your shih poo. Reading this article is the first step in doing that!
To begin, it is important to know and acknowledge the history of your shih-poo. This will help you better prepare for what to expect from them, and it will make the reasoning for many of their actions and behaviors apparent. Since shih poos are a breed combined of shih tzus and poodles, it is important to understand both sides of their history before diving into more recent shih poo history.
What Is a Shih Poo dog [Shih Tzu Poodle]?All you need to know About the Shih Tzu Poodle (Shih Poo) Breed
History and the Origins of the Shih Poo (Poodle Shih Tzu) mixed designer breed
Shih-Tzu History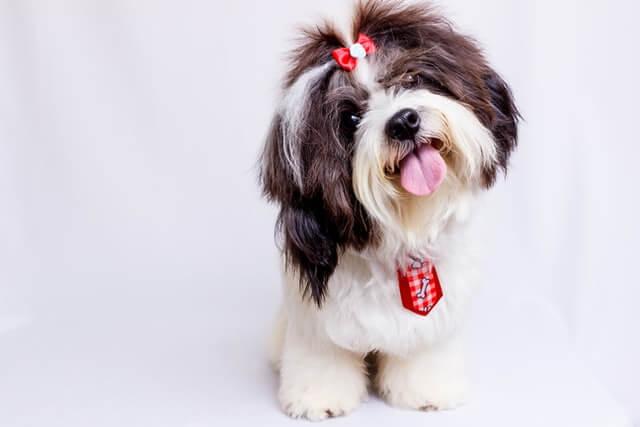 Despite their less than intimidating size and nature, shih-tzus have actually been around a very long time. Although many believe that shih-tzus originated with Dowager Empress Tzu Hsi in the late 1860s, there have been shih-tzu bones and other types of proof found to prove that shih-tzus date back to ancient times. There are even tapestries and artworks of them dating back 2000 years.In fact, they are one of the fourteen oldest dog breeds. They have quite an impressive history.
They are believed to have originated from breeds such as Lhasa Apso, Pugs, and the Pekingese. Shih-Tzus originated in China and Tibet, and were first bred to resemble "handsome lions' ' that are shown in early chinese artwork. This is why Shih-tzu translates quite literally to "lion dog". They were thought to have been originally bred by Tibetan monks who wanted to give temple dogs to China. Shih-tzus were beloved for their lion-like features, as it was believed that Buddha rode back to earth on the back of a lion.
Shih-tzus belonged solely to royalty during the Ming and Manchu dynasties, and were regarded as royal property. Anyone caught owning one outside of the palace would even be sentenced to death. They were sometimes held in the robes of women or placed at the foot of beds in order to generate heat. (As an owner of a shih-tzu mix, I can believe that this would work).
The first shih-tzus were brought to Europe in 1930. Later in the decade, they came to America. Despite their rich history, shih-tzus were not recognized as an official breed until decades later. This is due to emperors and only high-status families having shih-tzus as lap dogs, but never sharing them with the rest of the world. We're glad they finally did! In 1969, the American Kennel Club recognized it as an official breed and placed it in the toy category. They became incredibly popular in the 60s, and have only grown in popularity since.The group now lists shih-tzus as the 20th most popular animal!
You would never think that your pooch originated from royalty, but it's true! These dogs were once the most prized possessions of royalty– remember to treat them as such now! They may have lost a little of their rarity, but they are just as beloved and valuable. These born and bred, history-long lap dogs deserve just as much love, if not more, than they did back in the day.
Poodle History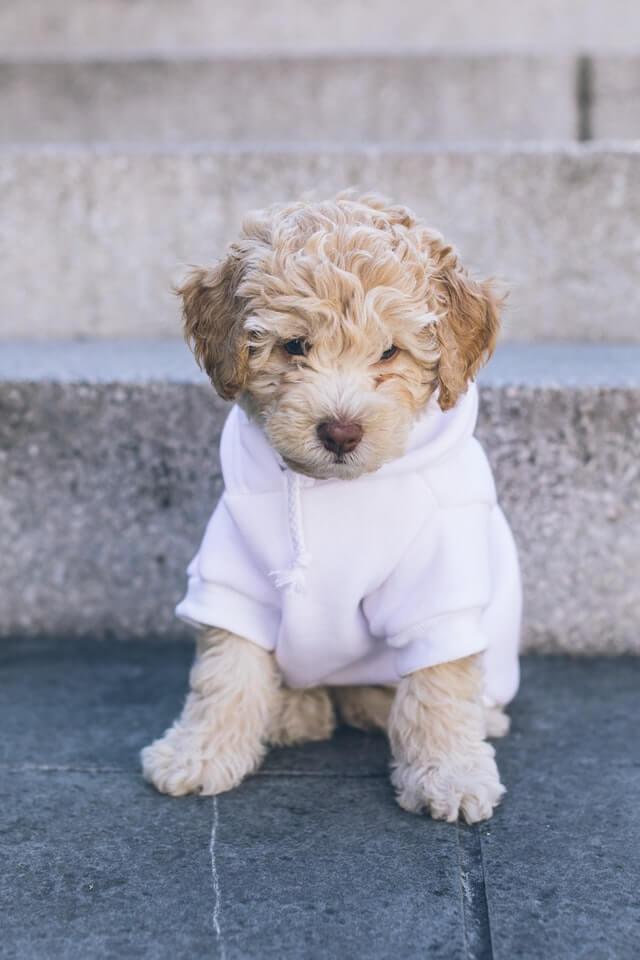 Moving onto the second half of the shih-poo's dna, poodles! Poodles are beautiful creatures. They typically have short, curly coats, oval eyes, and long and floppy ears. The poodle is a larger dog.
Poodles' history is a little vague, but they either originated in Germany or France. In the case that they originated in Germany, many believe they originated from the German water retriever. On the other hand, if they originated in France, people will argue poodles actually come from French Barbet dogs. Either way, they are one of the oldest purebred dogs in history.
Poodles have a very specific look. As I'm sure you're imagining them right now, they are typically shaved in class poodle fashion. This involves clipped rear ends, along with most of their body, leaving the most fur around their ankles and around their head. The purpose of this is thought to be that shaking them made it easier for them to swim and retrieve waterfowl. It was also thought that the fur around their ankles were meant to keep their joints warm in the colder seasons.
While no one is sure about the poodle's origins, a popular theory is that one of its oldest ancestors was an Asian herding dog that travelled west with tribes of Goths to then become a German hunting animal. Some also believe that it came from Asia to Portugal with the Moors as early as the eighth century.
What we know from these theories is that poodle's ancestors were definitely curly-coated dogs from Asia.
Like the shih-tzu, poodles have been admired for their beauty for a long time. There is art of them dating all the way back to the fifteenth century, and the art certainly hasn't stopped there. They were recognized much earlier as an official breed, being recognized by the American Kennel Club as an official breed in 1887. It is now recognized as the 7th most popular breed!
Despite poodles' reputation for being overly pampered and luxurious, they have a long history of being hard working dogs. The name Poodle comes from Pudelhund, translating loosely to puddle dog. Their popularity is credited to their growth in France.
Poodles' original purpose, and what they are often still used for today, was as hunting dogs. Their water-resistant coat makes it much easier for them to swim than a normal dog, they are faster too. Due to their duck hunting skills, poodles were often referred to as chien canard or caniche in France. But they are even more than that– poodles have been used as hunting dogs, but also as guide dogs, military dogs, guard dogs, watchdogs
, circus performers, and wagon pullers.
The Poodle is unique in that it has been bred in all three sizes: Standard, Miniature, and Toy. The American Kennel Club cites the standard poodle as being the eldest of the three. Still, there is proof that the smallest sized poodle originated all the way back in the eighteenth century, not long after the standard poodle itself.
Although it isn't entirely clear how it evolved, poodles became extremely popular in France aristocracy. Wealthy women began to walk poodles around, they were symbols of status.
Poodles then entered their entertainment and performing era in the 1900s. Their popularity waned in the 1920s, but after their assistance as military dogs in World War II, they became popular in the United States once more and are now ranked one of the most popular dog breeds in the US.
Shih-Poo History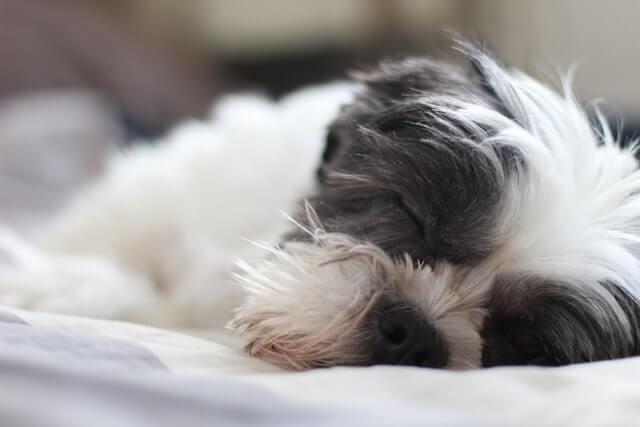 Now that you're more familiar with the origins of both the shih-tzu breed and the poodle breed, I'm sure you're wondering how the two came together. This is especially important for understanding your Shih-poo (AKA Shoodle or Pooshi) and their role they will take on in your household. While it is good to understand the histories of the poodle and shih-tzu separately — and they are interesting — it is even more vital to know how they came to be the shih-poo.
These hybrid dogs Shih-poos, unlike the poodle and Shih-tzu, are relatively new. They originated in America, on the basis of being hypoallergenic lap dogs.
Despite their wild popularity, just as almost all designer poodle mixes are, Shih-poos are not officially recognized by the American Kennel club, or any other major organizations, as an official breed of its own.
The specific timing of when Shih-poos began to be bred or when they became popular hasn't been discovered. It is often hard to pin down exactly when exactly these designer dog mixes occurred, as there are so many of them and they all become popular at different times. Despite the confusion, it is safe to assume that shih-poos originated in the last thirty or so years. The reasoning behind breeding Shih-poos was to have a small, family-friendly, hypoallergenic lap dog with characteristics of its parent breeds.
The Shih-poo was bred by breeding a Shih-tzu and a toy poodle. Both of these are known for their uniqueness and unpredictability which the Shihpoo inherited from parent breeds. Cross breeding is already somewhat unpredictable– you never know which of the breeds the dog will turn out to look more similar to. By cross breeding these designer dog breeds, risks were definitely taken, but we're so glad they were! The result has been everything everyone wanted: These hybrid dogs are the perfect, cuddly (known as Teddy bear dog!), hypoallergenic designer lap dogs. Since they are still so new, most Shih-poos are the result of cross breeding two pure bred Shih tzus and poodles.
There is a lot of hope for an eventual pure-bred Shih-poo to exist. As it is right now, they will need to be bred separately from other shih-poos, poodles and shih-tzus. However, with a lot of work across several generations and with patience, there may be a pure bred shih-poo in our futures.
It is safe to say that shih-poos are growing in popularity– you're reading this article, aren't you? Newer designer breeds are always a curiosity, but I think shih-poos have proven to be even more than that. They are excellent mixed breed dogs for anyone– families, living on your own, emotional support dogs, class pets, anything! This designer dog breed is so kind, affectionate, and hypoallergenic that they can serve so many purposes.
Although shih-poos are new, poodles and shih-tzus both have rich and interesting histories that will no doubt feed into the personalities, temperaments, and care needs of shih-poos today. Understanding where shih-tzus, poodles, and now shih-poos originated, will help tremendously when approaching just how to care for them the way that they deserve to be cared for.
Shih- Poo MUST KNOW Facts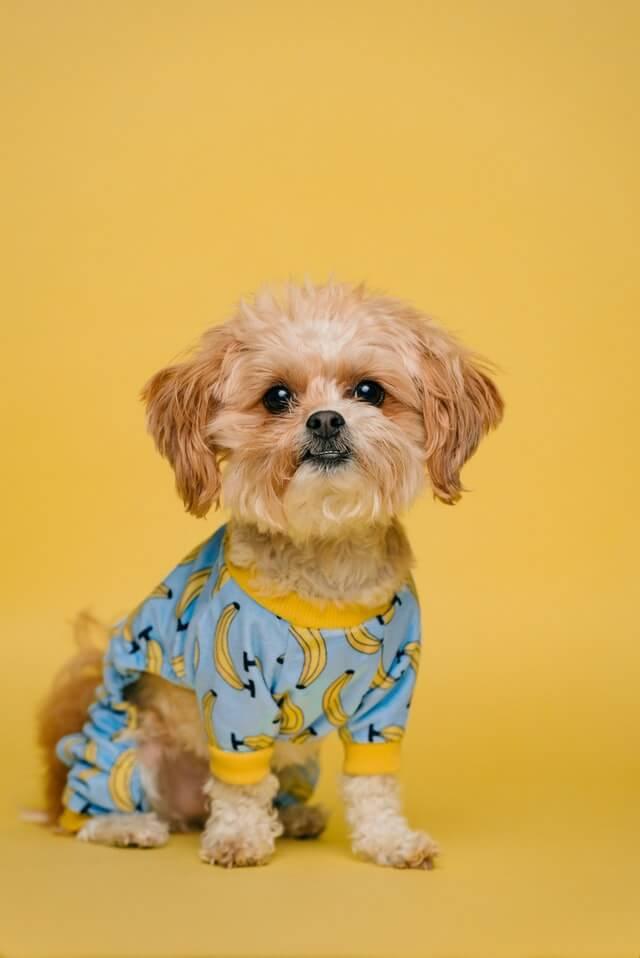 Now that you're aware of all the history that goes along with your gorgeous Shih-Poo, there are some other things you should know. In this section, we'll be going over some basic facts that you should know moving forward about your shih-poo. This will be the most basic information about pedigree, size, weight, and life expectancy. This is not all you need to know, but it is a good place to start. If you are buying a shih-poo soon, or are a new owner, here is what you should expect from your shih-poo.
Pedigree. What does it mean? Pedigree, officially, is a term that refers to a dog breed's prestige. It is the record of the descent of an animal, showing it to be purebred. This is all about your dog's genetics.
As stated in the shih-poo history section, shih-poos are the result of breeding a shih-tzu and a toy poodle. Because they are relatively new, this first generation is all we have. For a while, these designer dog breeds will be bred separately from shih-tzus, poodles, and other shih-poos. However, in the future, after several generations, breeders hope that shih-poos will eventually reach purebred status. Shih-poos aren't there yet, but they're still very new. Give them some time!
Shih-poos originated in America, as that is where they were first bred. However, they are still available in the United Kingdom, Canada, and Australia. We will go into where these lovely little dogs are available throughout different countries later in the article.
Life Expectancy. Understand that life expectancy will not be accurate for all dogs of any breed, it is difficult to determine an average age length for an entire breed. This is also not considering any possible health problems down the road. That being said, Shih poos actually have a higher than average lifespan for a dog. The approximate life expectancy for shih- poo is sixteen years. Shih poos are also known to have great health! They typically don't have many health problems.
This is wonderful news for you as a pet owner. We all wish our pets could be around forever, and if not forever, as long as possible. By having a pet who lives longer than the average little dog, you have all the more time to love them and create a bond with them. This also means, however, that you have to be ready for this long term commitment. Hybrid dogs do especially well in homes that they live in their entire lives, so while it is possible that you can rehome your pet in the future, know that you must keep their best interest in mind. Sixteen years is a long time, so be prepared for that commitment. If you're ready for it, it can be the best sixteen years of your life too.
There are three general life stages that your pooch will go through. These include puppy, adult, and senior. The puppy stage lasts for about fifteen months– not very long at all. This stage is actually shorter for smaller dogs, which shih-poos are. This stage for them can last as little as nine months. After that, they are considered an adult. For smaller dogs, they are not considered to be in their last stage "senior" until they are eleven years of age.
Weight. The size of a Shih-poo will often vary. While they are typically smaller, it really all depends on if the Shih-tzu (Whose size can can range from Standard to Miniature to Teacup ) was bred with a standard poodle, a miniature poodle, a toy poodle, or a Teacup Poodle. The larger the poodle, the larger the shih-poo will be too. However, they are generally kept small. The range of healthy weight for a shih-tzu is about eight to eighteen pounds.
Weight is dependent upon a lot of factors. Age, food, and exercise all play a role. You need to consider all of thes when assessing your dog's weight. If they are eating more than the average dog and exercising less, they will most likely weigh more. If they are eating less and exercising more, they will most likely weigh less than the average shih-poo. As long as your dog is healthy and happy– that's all that truly matters.
Weight is also dependent upon age. Like we said previously, there are three stages of life. Puppy (first fifteen months), adult (15 months-11 years), and senior (11 years old and on). Shih-poo puppies will typically weigh eight pounds, they are at their lightest in this stage. They will most likely weigh the most at their adult stage, between ten and eighteen pounds. Their weight should remain relatively the same as a senior, though they might lose or gain a couple of pounds due to some combination of health issues, eating habits, and exercise habits.
Size. Size is also dependent on what kind of poodle that your shih-poo was bred with (standard, miniature, or toy). Because of this variation in size, Shih-poos will weigh anywhere in between eight to eighteen pounds, and will be anywhere from eight to eighteen inches tall in regard to height. Regardless, most of these pets are small because of their shih-tzu side, and will nonetheless be a great lapdog.
How to Recognize a Shih-Poo Pup
If you are unsure of how to recognize a shih-poo puppy, or maybe just how to distinguish them from other shih-tzu or poodle mixes, there's a few different ways. Now that we've established the shih-poos typical weight a size, let's talk the rest of their appearance! This means Shih-Poo coats, color, age, and how influenced they are by their parents.
The first way to become familiar with shih-poo pups is by looking at pictures of them! A quick google search will do the trick, but you can also check various websites. If you know someone with a shih-poo, ask them for photos! Or if you know someone with a different shih-tzu mix, maybe ask for photos then use them to compare to shih-poo images online.
Here are just a few pictures to get you started:
Puppy.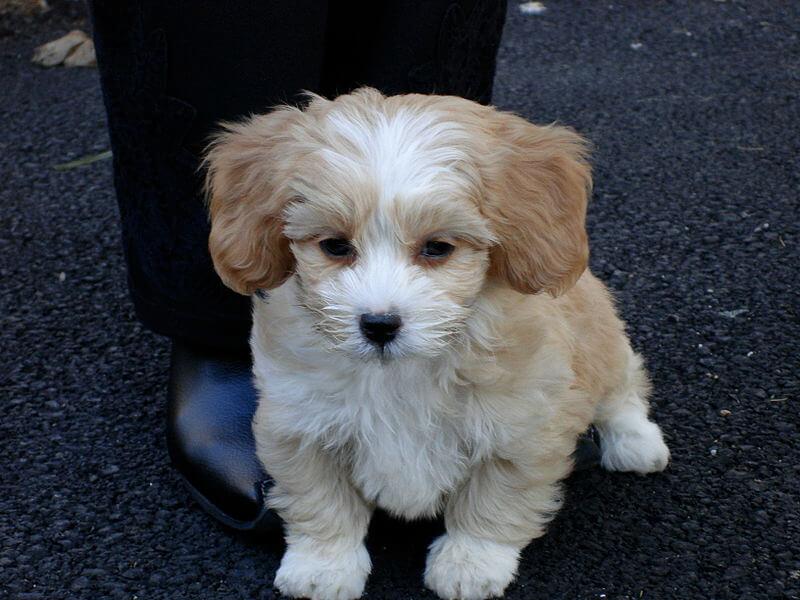 Adults [A 4 year old]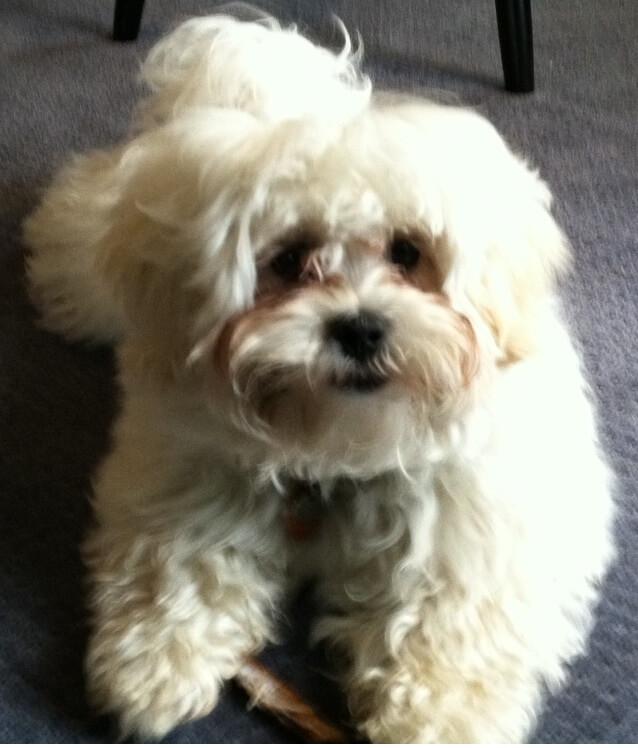 Senior [A 9 year old]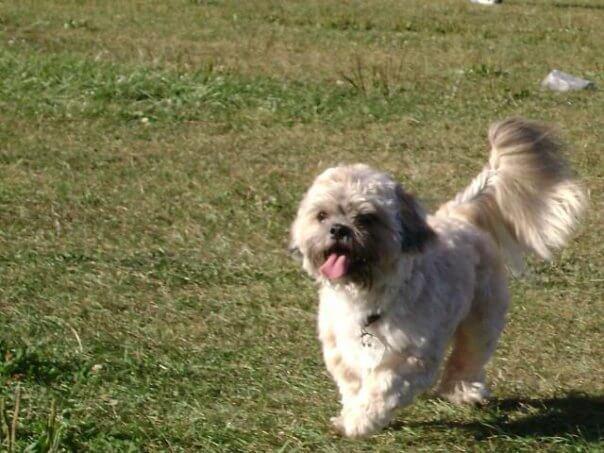 As you can see, shih-poos all have similar features. This often includes a smaller snout, round eyes, and a curly coat. These features remain the same, but other aspects of appearance such as size, weight, and fur length and consistency sometimes vary depending on age (Puppy, adult, and senior).
There are two different variations of Shih-Poo coats. One being a single coat, and one being a double coat. As the name suggests, a double coat typically means that your dog has a second, shorter coat under the outer coat. This tends to mean that your dog's coat is wooly and denser. On the other hand, some mixed breed dogs have just single coats. Expectedly, single coated dogs only have the one coat, but are typically softer and lighter. However, dogs of any length and texture can have either single layer or double layer coats.
Poodles typically have single layer coats, which makes sense as they are bigger dogs and were often used for hunting. This most likely made them lighter and easier to swim in water. Shih-tzus, on the other hand, are typically double coated. This may be due to their smaller size and need for extra warmth.
Because poodles have single layer coats and Shih-tzus have double coats, Shih-poos are hard to predict in terms of coat variation. If they take after their poodle side more, their coat will most likely be single layered, with no undercoat. Moreover, if they take after their Shih-tzu side more, they are more likely to have a double layer coat.
In terms of coat color and shade, Shih-poos offer a lot of variation. Like a lot of breeds, shih poos are typically black, white, brown, brindle, or gray. They can come in variations of each of these colors and with different combinations. As we see in the shih-poo pictures provided, one is mostly white with areas of black, one is brown but also has strands of gold and white, and one is made up of different shades of brown. There are more shih-poos like this and more! It is hard to determine if a dog is a shih-poo solely based on color because there is such a wide variety of colors and shades among this designer breed. But isn't that beautiful? All of them are so unique and gorgeous in their own, furry little ways.
As for texture, this sometimes varies depending on the age of your shih-poo. At their youngest in their puppy stage, their coat is at its healthiest. It will probably be the curliest and softest at this point. As time goes on, their coat may become more coarse and dense as it grows in and out from grooming and the wear and tear of the dog's life. The coat won't change all that much, though. The softed parts of the shih-poos fur tend to be at their ears, feet, and tummies.
Of course, as all animals and beings do, shih-poos take after their parents. It's genetics! However, they are unpredictable in that it is hard to know if they will take after their poodle side more or their shih-tzu side more. This will factor into your shih-poos appearance in terms of size, weight, and coat. If they take after their poodle side more, they will most likely be larger, especially if they are bred from a standard or miniature poodle rather than a toy poodle. Due to this size difference, they will also most likely weigh more than if they take after their shih-tzu parent.
As for their coat, if they take after their poodle side more they are more likely to have a single coat that is curly. On the other hand, some shih-poos take after their shih-tzu side more. This will probably mean that they are smaller, as shih-tzus are the smaller of the two parents. This disparity in size will also mean that they weigh less than a shih-poo that takes after their poodle side. As for their coat, if they lean towards their shih-tzu side, they will most likely have a double coat rather than a single coat– a short undercoat beneath the outside coat.
Shih Poo dog Health and Care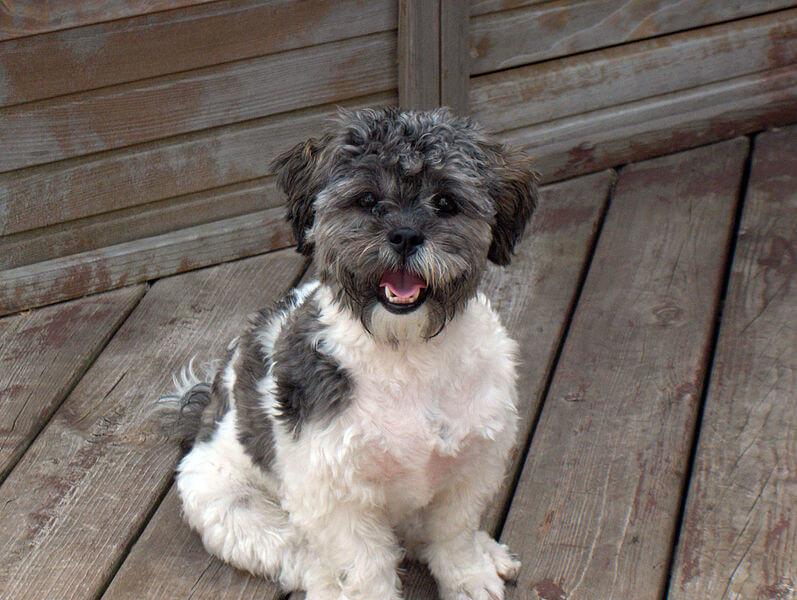 What You Need to Know About Shih-Poo Health
As stated previously, Shih-poos are relatively healthy mixed breed dogs with limited health problems. Since they are such a new breed, however, it is hard to predict every issue you may cross with your shih-poo in regards to their health. Regardless, it is important to do research. That way, you have an idea of what to expect as your shih-poo ages, and how to treat it. By being prepared, you can reduce a lot of stress and pain for both you and your shih-poo!
There is a lot to know in regard to your shih-poo's health. Health is a sort of vague term, but it encapsulates a lot of things. We will be covering common health problems, how to best care for your shih-poo, as well as dental problems and muzzles. Once you know all of that information, you will be better able to care for your pet. Whether you're a new owner or a owner who's just looking for owners or looking for ways to improve yourself as an owner, this will help you know what to expect and how to treat it when it comes to your shih-poo's health.
Common Health Problems
Now, like I stated, these problems being common does not mean your dog will necessarily have to deal with them. This also is not an exhaustive list, since shih-poos are a relatively new breed. However, you can use this list to prepare yourself.
Firstly, shih-poos usually have prevalent dental problems. This is common in a lot of mixed breed dogs, and most likely comes from your shih-poo's shih-tzu side. This starts with tartar on the teeth, building up. It eventually leads to an infection in the gums, and finally rotting their teeth. Make sure that you are cleaning your dog's teeth regularly, or that you're making sure they're cleaned. By doing this, you are saving them from dental disease but also damage to their liver, heart, kidneys, and joints. This can save your dog 1-3 years of their life!
Another common health problem is hypothyroidism, which will cause your dog to gain weight and lose their ability to tolerate the cold, patellar luxation, a problem with their knee, renal dysplasia, lung disease, Von Willebrand's Disease and Intervertebral Disk Disease. These all affect the kidneys, lungs, blood clotting, and spine in your shih-poo.
Make sure that you are taking your shih-poo on regular check ups. This way, if they are contracting any diseases or developing health problems, you'll know as soon as possible and will be able to treat them better.
How To Take Care of Your Shih-Poo
The best way to make sure that you are maintaining the health of your shih-poo are regular visits to the vet. While you may be able to monitor obvious signs of your dog's health at home, we might not be aware of internal problems until it is too late. By taking them to a professional, they will not only be kept up to date with shots and other necessary measures, but the vets will know if something is ever seriously wrong.
Some other simple things that you can do for your shih-poo to keep them healthy include exercise, a good diet, and keeping their teeth clean. Since dental disease is so common, be sure to be cleaning your dog's teeth and consider buying dental bones for them to chew on. Exercise will help them stay in shape. Whether it is taking them to the dog park, running around with them and a toy, or regular walks–any effort is better than nothing. An active dog is a healthy dog–plus, then they'll sleep better!
We'll go more into detail with a shih-poo's diet later, but do not just consider that you need to analyze what you are putting into your dog's body. They need nutrition, protein, not just treats.
Muzzle
Another common problem with shih-poos, and many other miniature dogs, comes from their muzzle. Because shih-poos share a muzzle with their shih-tzu side, they can inherit these health issues. Their short, triangular muzzles often cause breathing problems. These types of muzzles are infamous for being the cause of long lasting respiratory disorders. Some can be so bad that they leave your dog chronically short of breath. This is due to the shape of the muzzle, so it is hard to control, but regular appointments to the vet should let you know if you should be worried. Other than that, just keep an eye on your shih-poo's breathing. If they seem like they are panting too much, especially if they haven't recently exercised, or if they look uncomfortable breathing, don't hesitate to reach out to your doctor.
The Basics of Shih-Poo Grooming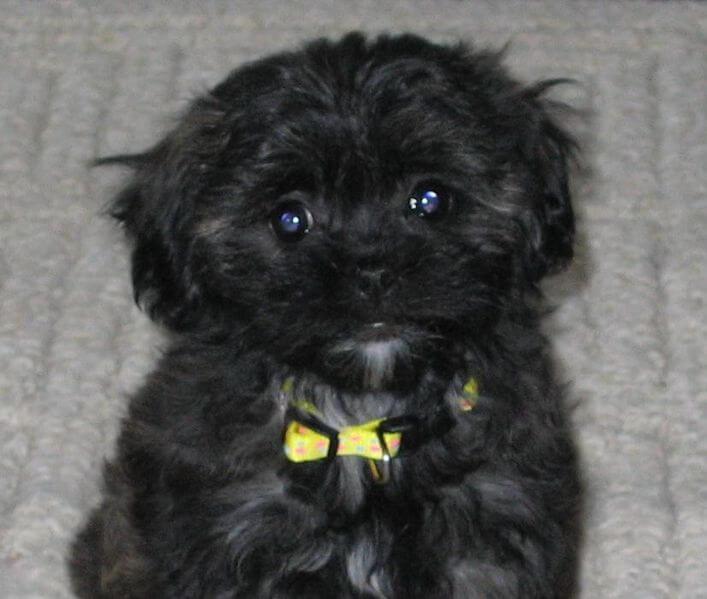 Once you know the major health issues your dog could face, and you are prepared, it is time to focus on day to day care. This begins with knowing the importance of grooming. Shih-poos need regular and consistent, thorough grooming. This includes their coat, teeth, and nails. By making sure you are keeping your shih-poo clean and collected, you are keeping them happy and healthy. This demand might seem like a lot, and you should definitely be ready for the commitment, but the love of your pet will certainly be worth it.
The Coat and Related Grooming Requirements
Shih-poos can either have a single or a double coat. If they take after their poodle side more, they will have a single coat. As its name suggests, this just means that they only have one layer of their fur. On the other hand, if they take after their shih-tzu side more, they may have a double coat. This means that they have a coat beneath their outside coat that is shorter and keeps them warmer.
Whether your dog has a single or double coat, you will need to wash and trim them frequently. Dogs' coats produce oil to keep their skin moisturized. This oil builds up and needs to be cleaned. You will want to find a shampoo that rids your dog of oil and debris. Be sure to be aware of how sensitive your dog's skin might be.
As for trimming them, there will be more specific instructions later, but the first thing you have to do is decide whether you want to do this, or you want to pay someone to do it. If you decide you want to do this yourself, be prepared to do research into different clippers available. You'll want to know how you want your dog to look after you've trimmed them, have a game plan. Finally, be patient with them. Use positive reinforcement and praise them when they are good! They will most likely be nervous and dislike grooming, especially the first few times you attempt. Make sure this is a routine they get into. It will keep them and you much happier.
How to Groom a Shih-Poo – HAIRCUTS
While bathing can be a relatively easy process for your dog, haircuts are a little more difficult. Your dog is more likely to be wary of the clippers. If you've never groomed them before, you'll probably be just as nervous. However, if you do decide to be brave and try to give your shih-poo a haircut instead of going to a groomer, we have some tips for you.
Firstly, you need to decide what it is you're going for. Do not go in blind, go in with a plan. This will make the process much less painless, and will probably take less time too. There are about four different styles you can choose from. The buzz cut, the puppy cut, the medium cut, and the long cut.
They're all kind of what they sound like, but just to briefly go over them– the buzz cut is when you shave your dog's fur all the way to the skin, the puppy cut is longer than that, the medium cut is medium length, and the long cut is the longest. The puppy cut is the most popular and easiest to accomplish. Plus, with this cut, you may not have to brush your pup for up to a month after!
Next, it's probably best to have someone there to help you. It's possible to accomplish this task alone, but it might help to have an assistant. Someone to make sure you and your dog stay safe, an extra pair of eyes, or maybe just someone to hold the bag of treats.
Make sure that you set aside enough time for this haircut. You don't want to feel rushed. Haircuts can take anywhere between forty five minutes and three hours. The first few cuts will most likely be the longest.
Finally, make sure you have the right materials. This means the best clippers, the best setting, and of course, lots of treats! Make sure your clippers are high quality and you know how to use them. Ensure you have a big space to trim your dog where the clean up won't be too terrible. And remember, always use positive reinforcement! Praise and treats! If you botch up you can always take the pooch to a groomer 😉
Are Shih-Poos Hypoallergenic?
The shih-poo was bred with the intention of creating a cross breed that is hypoallergenic. Shih-poos do, in fact, shed less and this can help a lot with allergies. This is especially helpful with older children. However, there is no evidence that they are entirely safe from allergies, because they still produce the danger that often causes allergies.
Essential Products and Grooming Materials for Shih-Poo
Now that you're aware of the basics of grooming, let's talk a little about specifics. What products are essential to fulfill your shih-poo's needs. Day to day care is essential to know before you bring home your shih-poo. This involves a lot of grooming. Grooming should not be an afterthought– it is an essential part of your pet's wellbeing. It allows you to make sure they are clean and well cared for as well as screening for any possible health issues.
Best Nail Clippers
Trimming your dog's nails can be a difficult job. Often they do not like it, especially if it is one of the first few times they may not be aware of what's going on. However, it is essential that you care for them as you don't want their nails to become dirty or infected, and you don't want them hurting you or anyone else in the house because often they will be unaware of how long and sharp their nails become.
For the best results, you need the best clippers. The number one recommended nail clippers for shih-poos and shih-tzus are the Safari Professional Dog Nail Clippers. They offer a clean cut that is lasting, and are also non-slip and easy to handle.
Brushes For Your Shih-Poo
Shih-poos have a lot of fur. It can be overwhelming at first, but if you are washing them regularly and grooming them right, it should be no problem. That being said, you'll need a brush that is perfect. This means it is comfortable for you to use and you know how to use it, and it is comfortable for your dog. Remember, their comfort and health is always the priority as an owner.
Because shih-poos tend to take after their shih-tzu side in terms of fur, it is good to look at brushes for shih-tzus. There are a variety of types of brushes available. There are pin brushes, combs, slicker brushes, and bristle brushes. They all serve different purposes, so be sure to choose the one that is right for you and your shih-poo. Slicker brushes are best for longer haired pups. Combs are great for untangling your dog's hair. Bristle brushes are great because they detangle while also getting rid of the dead hair on your shih-poo. With this breed, there tends to be a good amount. Pin brushes work best if your dog is shedding a lot (usually these hybrid dogs are low shedding). One of the most popular choices of brushes for shih-tzus and shih-poos are the FURminator deShedding Edge Brush.
Shampoo for Shih-Poos
It is just as, if not more important, than brushing your shih poo's fur, that you're also washing them regularly! Keeping them clean will prevent their coat from being matted or dirty, it will prevent fleas and other diseases. However, you need to know the right shampoo for your dog. Shih-poos have sensitive skin, so it is important not to use anything too harsh on them.
Shih-poos constantly produce oil to moisturize their skin. This is for their own health, but once it builds up, it can become uncleanly and even harmful. The right shampoo will remove this oil as well as any debris in your dog's coat. As discussed earlier, they may have a single coat if they take after their poodle side, or a double cout if they take after their shih-tzu side. Keep this in mind when purchasing the right shampoo.
Some of the most popular shampoo picks for shih-poos include Buddy Wash Original Lavender and Mint, 4 Legger Organic, Hypoallergenic Lemongrass & Aloe Shampoo, and Filthy Friends Organic Lemongrass shampoo.
Best Grooming Clippers for Shih-Poos
Because of the excessive hair that often comes with shih-poos, you need to be prepared to regularly groom your dog. To choose the right product for this, you will need to do some research about clippers. Firstly, you'll need to decide if you want to give them a puppy cut (shorter) or a longer, more traditional cut.
Once that's been decided, take a look at the types of blades available in clippers. Remember to consider if your dog has a double or single coat when making this decision. Different blades have different benefits. For example, corded blades allow you to swap out different blades for a more custom cut. Cordless clippers are great if you want even more freedom, and want to do away with the cord. This may also help reach certain angles if your dog doesn't have the most patience during haircuts. Pet trimmers are great for touch ups, in case you don't want to go for a full haircut. Andis Proclip Detachable Blade is the most popular and highest rated clipper type for shih-tzus and shih-poos.
Grooming Tubs and Tables
If you are really set on doing all of your dog's grooming yourself rather than depending on someone you pay to do it, you might want to consider buying a grooming tub or table. Both do the same basic thing: keeps your dog in one place while you groom them. Tubs are probably better if you do regular washing, or if your dog is particularly squirmy. Tables are great to get your dog on your level so you aren't straining yourself. The Booster Bath Pet Elevating system is a cool combination of both. It allows you to wash and groom your pet in a tub, but also elevates them to your level.
Leashes, Collars, and Vests
More essential items for your shih-poo includes leashes, collars, and vests. Collars are most important, because you will need one for either a leash or vest to be effective, but it will also keep your dog identifiable. Not only will you be able to keep an eye on them, even in public spaces, if they are lost you will hopefully be able to be contacted or recognized by the collar. Leashes are important for walks! Regular walks will keep your dog healthy and happy. Leashes are relatively easy to buy, and don't take much research. Vests and harnesses on the other hand, take a lot of research. You'll want to choose a vest or harness that is adjustable, comfortable, and durable. This is entirely possible if you find the right resources.
Shih Poo FAQs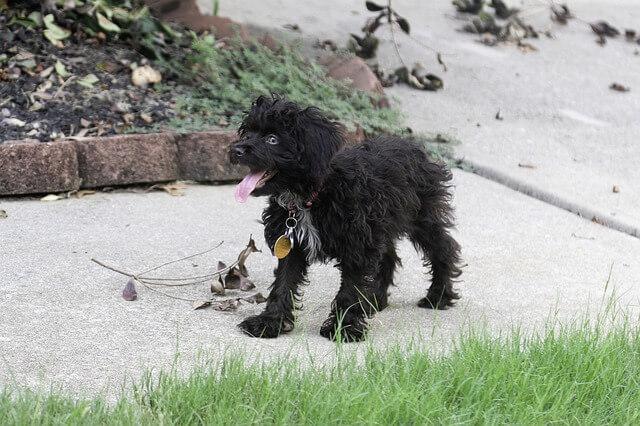 Now that you have some basic information about your shih-poo, let's answer some common questions. This is a great way to answer questions you have, or even realize questions you didn't realize you had! In this, we will briefly go over shih-poo's characteristics and compatibility. The section after this will go into more depth, but this will answer some basic questions you may have from the start.
Adaptability
By adaptability, we meant a shih-poo's compatibility with family and their friendliness. Some dogs have a more reserved nature, while others have a much more affectionate personality. This means that they are great for families or for people who want a lap dog, but are also a huge commitment because they require the same amount of affection and care back.
Shih-poos are great for children and families. There are a few reasons for this. One of them being the shih-poo's natural gentle personality. These dogs are kind and gentle. They are also small, so they most likely won't seem threatening to older children. Additionally, this low shedding breed is known for being hypoallergenic, so this will guarantee that anyone in your family who may have allergies stays safe.
Shih-Poos are also known for getting along with other dogs! So whether you have another dog, are thinking of getting one, or just want to know in case you intend on taking a lot of trips to the dog park–shih-poos are great playmates with other pets.
Shih Poos are Great Companions
As stated before, shih-poos are great for families and older children. They're great if you just need a friend, too! You don't need a family or a child to enjoy the benefits of a shih-poo's gentle nature. These dogs make great companions if you're just looking for a low shedding breed that you know you will be able to connect with and be playful with. Shih-poos make great companion dogs for a number of reasons.
Some of shih-poo's primary personality traits include loyalty, devotion, and affection. What more could you ask for? Adopting a shih-poo means more than getting a new pet, it means adding a new family member. These dogs easily become huge parts of your life because of how much they love and how loyal they are to you.
Shih-poos are also small dogs, which makes them great companions for travel or for smaller housing. They don't require large yards or take up a lot of space. This also makes them the perfect size for cuddling!
While these dogs are typically energetic, they will absolutely have their moments of being calm. They will normally be content to lay on or by you. This is especially the case if you get an older/adult shih-poo.
Shih-poos crave just as much attention as they give you. This makes them great companion dogs because they give you something to care for, to focus on, and they will be grateful for it! The more time you spend with this dog, the stronger your bond will be.
Shih-poos are an overall extremely enjoyable pet to have. They are known to be funny, proud, majestic, fun, friendly, and even intelligent!
Are You a Good Match for a Shih-Poo?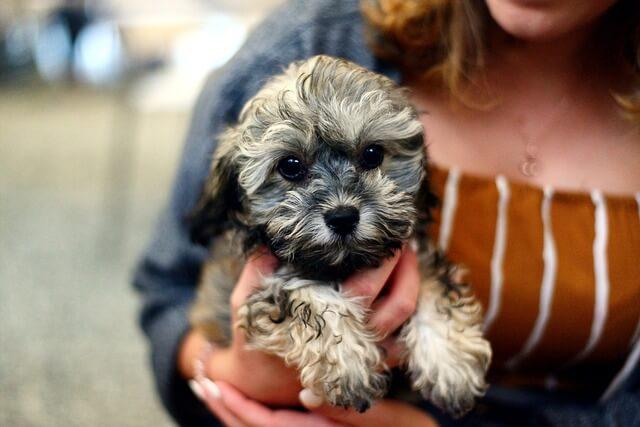 Now that you know the personality and tendencies of a shih-poo, ask yourself if you can and are willing to provide this dog everything it needs. While it is an extremely fun dog to have, it does come with responsibilities.
You must be willing to make this dog a priority in your life, because you will be their only priority. Especially with a breed as loyal as the shih-poos, they will need constant attention and affection. If you want a more independent dog, I would suggest looking elsewhere.
However, if you are willing to make the commitment to being the best owner possible for this dog, you are a good match. Whether you have a family, other pets, or you are alone, this dog is perfect for almost anyone who is willing to put the work in.
Getting a Shih-Poo: Pros and Cons
To wrap up this section, I'm going to list some basic pros and cons for getting a shih-poo. Pay close attention to your priorities and the things that mean the most to you, so you can decide truly, if this is the right dog for you.
Pros
Pros for getting a shipoo include: companionship, loyalty, small and compact, easy going, family friendly, hypo allergenic, good natured, gentle, and kid-friendly.
Cons
Some common cons for shih-poo owners are sometimes these dogs can be a bit yappy, they can crave too much attention, have health problems, and can be costly because they are so new.
Shih Poo Temperament and Personality
Personality
As I described adobe, shih-poos are extremely loving and friendly dogs. They are fun loving and affectionate, and you'll never have a dull moment with them! They are always up for playing, walks, and cuddles. Shih-poos are very easy going and are also content sometimes to just lay by you.
They can sometimes be stubborn dogs, but are otherwise relatively easy to train with a lot of patience and positive reinforcement.
These dogs are also intelligent! Because they come from shih-tzus and poodles, two intelligent breeds, don't understand how smart your shih-poo is! They will be able to pick up on signals, and this is another reason they are relatively easy to train.
Shih-poos are extremely playful. Their energy is infectious, and they are sure to have everyone happy and laughing in no time. This dog will be sure to lift your spirits and keep you entertained throughout the day. These dogs can be calm at times as well, especially with older shih-poos. They won't mind napping beside you, or just spending time cuddling.
Like I said, shih-poos are very playful. Be sure to have toys ready around the house, or they might turn something you don't want them to into a toy!
Shih-poos also make good guard dogs or watchdogs. While they aren't exactly intimidating dogs, they are very observant and alert. These dogs are loyal, which makes them protective. If something is going on, they are sure to alert you.
High Maintenance
As friendly as Shipoo are, they do take a lot of work. Be sure you are ready to make this commitment. They require regular grooming, a lot of attention, and are often this little dog is a little difficult to housebreak.
Shih-poos need regular grooming in terms of their nails, coats, and teeth. You can either do this yourself, or bring them to a professional if you have the money to do so. All of this grooming does take some getting used to for your pet, so be patient with them. It is only natural for them to be afraid of the clippers the first couple of times. Give them breaks, use positive reinforcement, and be patient. Make sure that you are cutting their nails in order to prevent them from hurting others or themselves. This will also just keep them cleaner in general.
Their coats need the most grooming. You will need to be sure to wash and trim them regularly. Their coat is often thick and long, so you will need to make sure you buy shampoo that will wash the oil and debris from their coats. This will prevent your dog's coat from becoming matted or itchy. This will also hopefully prevent things like fleas.
Finally, their teeth will require regular and thorough cleaning. Dental disease is an extremely common health problem in all dogs, but especially in shih-poos. Make sure you are cleaning them, or that you are paying someone to clean them regularly. Without that, they may become infected and sick. You might also want to consider giving them good food for their teeth, as well as dental bones to improve their teeth's strength and overall health.
Shih-poos give a lot of love, but they need it too. You will need to be sure to take time out of your everyday life to care for and love your dog. You cannot do the bare minimum with a shih-poo. They need love, petting, and cuddles. They have separation anxiety, and may whine for your attention or retaliate when you leave for a long period of time. Be patient with them, and give them the love they deserve. You need to be just as loyal to your dog as they are to you.
Shih-poos are also a bit infamous for their stubbornness and tendency to mark their territory– everywhere. While housebreaking is a process for all new puppies, these dogs can sometimes be a bit more difficult. Pee is not fun to clean up, and can often end up damaging your floors and carpets if left untreated. Be aware of this and start early. You must be patient with them and use a lot of positive reinforcement .
Tips for Finding a Shih-Poo
Now that you've gone through all the pros and cons and basic information about shih-poos, you should be ready to decide if you really want one. If you choose to bring a shih-poo into your family and life, you need to know where to find one. The best way to go when getting any dog is to stay away from pet stores, and instead consider rescuing a dog. You can do this pretty much no matter where you live. There are rescue groups in the US, Australia, UK, Canada, and Asia.
In the US, there are a few different rescue groups you could consider. The Shih-tzu Rescue, Shih-Tzu Furbaby Rescue, and Northstar Shih-tzu Rescue are all great places to consider.
The UK has New Beginning Shih-tzu Rescue and Lhasa Happy Homes. These two are also great places to look when you are considering getting a shih-poo puppy.
Australia has rescue groups such as Australia Shih-tzu rescue and Facebook groups you can find that are dedicated to rescuing Australian Shih-Poos.
Canada has Canada Shih-Tzu Rescue as well as Adoptable Dogs.
Asia has a wonderful dog rescue group called Happy Tails.
All of these groups are excellent choices when trying to find somewhere to adopt a shih-poo from. With a quick google search, you should be able to find the one closest to you.
Another option is to go with reputable breeders. Breeders breed dogs for a living, and are passionate about what they do. Reaching out to them can make the adoption process easier sometimes. You will hopefully know even more about your dog this way. However, you need to be cautious with which breeder you choose. If you are in contact with one, make sure they are reputable & qualified. Do not shy away from asking questions. Questions you may want to ask include asking if they are a member of an American Kennel Club organization. If they are, ask for contacts to confirm. You may also check on the AKC website. There, you can also check to see if there are any complaints about the breeder.
Cost is a huge factor in any financial decision. Buying a shih-poo is not cheap. The average cost of buying the Shih tzu Poodle mix is around $600, but if you are purchasing from a top breeder, the cost can be as high as $1,800 to $6,300. Remember, that's just the cost to buy. The cost of owning and caring for the shih tzu poodle mix is about $1,200 a year– this includes food, check ups, emergencies, and grooming. That puts your cost for caring for pets just over $100 a month.
Another great way to find a shih-poo is with PuppyMatch. PuppyMatch is a small business in Utah, but they are available anywhere. Their mission is to bring as many puppies into the right homes as possible. You can find them on instagram as @Puppy_Match.
Finding the right shih-poo for you might be a long process. It isn't always simple. But you will want to work to find the right dog for you. Finding the perfect fit for your life and family is essential. When all the research and work is done, the love and loyalty of your shih-poo will make it all worth it!
Training and Exercising Your Shih-Poo
After you have your shih-poo, one of the first things you'll focus on is training them. This involves housebreaking as well as behavioral training.Remember, they are new to you, but everything is new to them. You, your house, your rules, their food and toys. Everything will have an adjustment period. It is vital that you be patient with them. After training, exercising will be a priority. This will keep your dog both happy and healthy. Exercising includes walks, dog park visits, and playtime. You might want to start small by playing in the home and working your way up to a park or out-door walks–that's okay! Every dog is different, and every dog's requirements will be different. It is just important that you introduce training and exercise early, as this will set the "normal" for both you and your dog. Your relationship will be more consistent, and therefore you will be able to form a stronger bond faster. This is especially important if there are a lot of people in the house. Make sure you all have consistent rules for your dog, and make sure they are getting the attention they need especially during this essential period of time.
How Easy is it to Train The Shih Tzu Poodle Mix/ Shihpoo / Shoodle or Pooshi?
Training your shih-poo might prove to be somewhat difficult. These dogs are friendly, but known for their stubbornness. You need to make sure you set rules and expectations early and are consistent. With patience and lots of positive reinforcement, you will eventually find the results you want. Training is not all about setting rules– it's about creating a bond between you and your pet. You need to trust them, but they also need to trust you. Keep that in mind!
Training is a broad term, there are a lot of different things that fall under this category. There is crate training, socializing, and basic commands.
For crate training, it is essential that you begin early. They need to be aware of the crate and the expectations for it very early on. Introduce the crate as soon as possible.This should be a very positive experience for your dog. They should not feel trapped or afraid in their crate, it should be a place of safety and comfort. It is also important that you choose the right crate. Due to shih-poo's small size, you should be able to buy a crate that is between 24 x 18 and 24 x 24 inches and they should have enough room to be comfortable. Be sure to place the crate somewhere where a lot of activity goes on. The feeling of isolation associated with the crate will only make training harder for you, and more unpleasant experience for them. After introducing the crate, be patient. Encourage them with positive reinforcements. Place toys and blankets in their crates. If they are hesitant to approach the crate, place food and water near the crate, and slowly work up to putting food in their crate. Leave the door to the crate open to allow them to explore the space. DO NOT FORCE THEM INSIDE. After they become a little more comfortable, slowly and gradually leave them in the crate with the door closed. They most likely won't react well the first few times. Start with short amounts of time, and work your way up until they are comfortable.
Next, it is important to start socializing training early as well. The best time to start socializing your shih-poo puppy is around 8-16 weeks of age. Slowly and gradually introduce them to new environments, people, and experiences. Be careful not to overwhelm them. Make sure these are all positive experiences so they are not fearful of the situations in the future. Another way to socialize your dog, if they are still a puppy, is enrolling them in puppy kindergarten! This will give them the chance to socialize with other pets, people, and learn basic obedience.
Once you've socialized them and trained them, you can move on to basic commands. These include come, sit, heel, speak, and stay. Make sure to keep training sessions brief, as shih-poos have very short attention spans. Be patient with them! Only teach one command at a time, and do not repeat yourself. They need to learn to do it the first time you say it. Lastly, shih poos are eager to place and will respond very well to positive reinforcement. This means praise and treats are very effective!
Physical Capabilities, limits, and Exercise Requirements
Shih poos are small dogs, and should not be overworked. They don't need much exercise per day, only about a half hour. This can include playing, running around the backyard, or a walk around the block. As long as they are staying active in some capacity, they should stay healthy too. Walks will not only help with exercise, but socialization and bond building as well!
Keep in mind that shih-poos have smaller muzzles and can sometimes experience breathing problems. You most likely want to stay away from any overly strenuous activity level, especially in the heat.
Ultimately, you need to be the judge of your own dog. Learn to know when they are tired, when they need a break, or when they are antsy and need some activity. By learning your dog's patterns and behaviors, you should be able to learn quickly what they do to indicate what they need.
Of course, no matter what, after exercising make sure your dog is given water, food, and rest. Make sure to praise them after too, they worked so hard!
Best Way to Potty Train a Shih-poo
Like the other types of training we discussed, potty training can be difficult due to shih-poo's inherent stubbornness. Their shih-tzu side also has a habit of marking their territory anywhere they can, so this one might pose even more of a challenge. Be prepared for this, and be patient with them.
Similarly to the other types of training, it is important to start potty training/housetraining early. The typical age to start is 12-16 weeks. This is when they are typically capable of holding their bladders. To start, make sure you are consistent with your training. Always bring them to the same spot to relieve themselves.
If you are choosing to train them to go outdoors, make sure you choose a spot that is easy to get to and is protected by weather such as rain and snow. You might also want to consider housetraining them to go in litter boxes– their small size does make this possible.
Potty breaks should be very frequent, especially in the beginning. Give them plenty of chances to go. Essential parts of the day to take them outside include after they eat, when you first get home, and first thing in the morning. Make sure they get into a routine. When you bring them to the spot, be sure to repeat a phrase such as "go potty" so they know what to do. Once they've gone, make sure to praise them!
Finally, it is important to use praise, not punishment. Do not punish your dog for accidents! This will only hurt your dog, your bond, and their training.
Tips for Training Shih Poos
Just to compile a few tips from common themes throughout this section, remember:
Praise, not punishment!
Be patient.
Start early, at a young age
Be prepared for some resistance. Shih Poos are naturally stubborn.
Finally, use training to make your bone stronger with your dog. All training should be a positive experience.
How to Feed Your Shih Poo
Of course, one of the most essential parts of owning a pet is knowing what to feed them. What you feed your shih-poo will contribute to their physical strength, dental health, and relationship with food. It is important to do your research about what needs your dog specifically has.
If you have a puppy, make sure you are purchasing food for puppies. These foods should include a lot of nutrients and food that is made specifically for small breeds.
It is important to feed your shih-poo a lot of protein, fatty acids, calcium, and phosphorus. Also be sure to keep a full bowl of water accessible to them at all times! Make sure your shih-poo is getting a lot of carbohydrates from plants, vitamins, minerals, and fiber. It is also important to minimize the table scraps they eat. Feed them small kibble to avoid choking hazards. Avoid corn and soy products, as these can cause health issues.
You also might want to look for something grain-free, as a heavy reliance on grains in your dog's diet can cause them to gain a lot of weight.
The most recommended dog food for shih poos, especially puppies, is the Earthborn Holistic Small Breed Dog Food.
Most Popular Names for a Shih Poo
One of the most exciting parts of owning a pet is getting to name them! This is not only fun for you, but it strengthens your bond with your dog. Now, remember that when choosing a name it is important you will not change your mind. Once you settle on a name, it's done. If you try to suddenly change their name, they can become confused and disoriented.
If you're wracking your brain for the perfect name and can't seem to come up with anything, don't worry! It will come to you. You can read over this list of popular names. Whether you choose one or it inspires you, it should be helpful!
Female Dog Names for Shih Poos:
Chloe
Bella
Daisy
Harper
Aspen
Aria
Mia
Lily
Sugar
Becka/Becky
Male Dog Names for Shih Poos:
Sam/Sammy
Snickers
Bandit
Teddy
Bailey
Simba
Dandy
Oreo
Gabe
Kodak
Colby
Hudson
Jasper
Oliver
Shadow
Through reading this article, you should have an abundance of new information about shih-poos. Whether you have a new shih-poo, or are a long time owner, I'm sure you learned something! If you were considering bringing a shih-poo home, this article should have helped you decide if they were the right dog for you. Once you make that decision, the rest of this article should be helpful too! Now you will know how to groom, train, exercise, feed, and care for your new family member as best as possible. Remember, this is a long time commitment, and a wonderful one! By adopting a shih-poo, you are embarking (pun intended) on a journey of love, affection, and lifetime loyalty. Your Shihpoo is not just one of the family pets! it is your family!