We may earn commission from qualifying purchases at no extra cost to you.
Learn more
Best GPS Dog Collar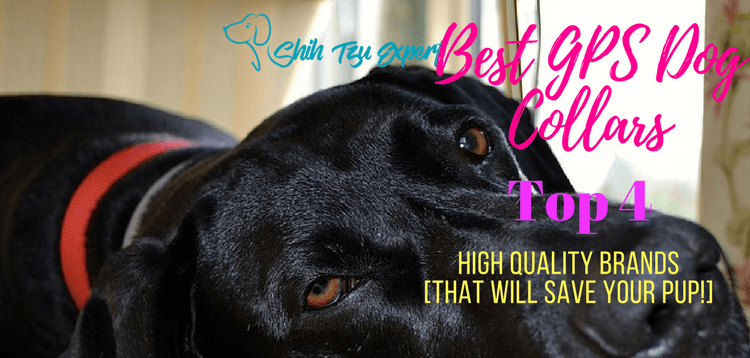 When I was a young girl, I saw people posting notices about missing dogs all the time. I never really thought much about it, until the day that my dog Tucker got lost. Tucker was a long-haired dachshund that my family had since before I was born. He was the sweetest dog and he was truly a part of our family. The day that he got lost was a nightmare. My sister had accidentally left the front door open as she ran to the school bus. By the time any of us got home, he was nowhere to be found. We searched the neighborhood, hung the posters, and asked everyone we knew if they had seen him. We didn't find him that night, and it was a sleepless night for all of us, especially my sister. Luckily for us, someone found him and called us the next day. He had traveled almost two miles before someone had spotted him. These days thanks to advanced technology we can relyp on
cool things like satellite fences
, or
GPS collars
The Best GPS Dog Collars of 2018
Check Carefully because…
The Whistle 3 GPS Tracker is another GPS tracker that uses the AT&T cellular network, but this one has two distinct advantages. Available on Amazon for less than $80 – 100, not including the monthly subscription fee, this is the most cost-effective GPS tracker on this list. And boasting a battery that can last up to seven days without charging, it also has the best battery life!

The MUST Know, True Facts about Whistle 3 GPS Pet Tracker and Activity Monitor
In 2015, Whistle bought out the Tagg GPS tracker system, which was a subsidiary of Qualcomm. Tagg trackers were leaders in the GPS market since 2010, and since the merge, their products have couple Tagg's GPS abilities with Whistle's app expertise.
What to watch out for with this product?
It is very important to be aware of how long you plan on using any GPS tracker with a cellular service fee. The Whistle 3 costs about $6.95 per month, but you will most likely pay for a year's worth of service. There is an early termination fee if you choose to not use the product for the full year. If you are fostering or rescuing a pup and don't intend to use this for the long-term, it is not the best choice for you.
The Whistle 3 will only work in areas with adequate coverage on the AT&T network. Check your coverage area before you sign up for a year-long subscription!
Crucial Tips
The Whistle 3 should easily attach to any collar that is about one inch wide. However, some customers have noticed that it is difficult to get the GPS tracker off of the collar in order to charge it. Make sure that the collar you are using is not too wide.
You will need Wi-fi to set up the Whistle 3 the first time, and you may need Wi-fi coverage for some additional features as well.
Benefits and Features
The Whistle 3 App allows you to choose how you want to receive notifications if your dog leaves the geofence, either as an email, text, or app notification.
You can create "trips" on the Whistle 3 App to see where your dog goes each time he leaves home. If he is always going to the neighbor's house to bother her cat, you will know!
You can set up multiple geofences so if you consistently bring your dog to friend's houses, etc… you will be able to use your Whistle 3 without having to set it up each time.
Pros
The app tracks your dog's location and can even give you directions to where they are.
Incredible battery life that lasts up to seven days!
The tracker is completely waterproof.
You can also use the Whistle 3 to track your dog's daily activity levels.
The Whistle 3 is listed as Amazon's choice because it has so many high-star reviews. Currently, 77% of more than 3,000 customer reviews, give it 5 stars!
Cons
Some customers have reported that the GPS tracker is delayed. It can take up to three minutes for you to get a notification of where your dog is, which means by the time you know where he or she, they have probably already wandered somewhere else.
Some customers report that while the battery works great for the first few months, after extended use it tends to lose its ability to hold a charge.
Conclusion
If you want the best value for your money and you live in an area with cellular coverage, the Whistle 3 is going to be the best GPS dog tracker for you. It also has the longest lasting battery life available. It is a quality product with many wonderful reviews so you can be sure that you are getting a great value.
Check Carefully because…
The Link AKC Smart Dog Collar is a great GPS dog collar that uses the AT&T cellular network within the United States. Its all-in-one design features a sleek, leather collar that connects to the Link AKC App. It tracks your dog's location and also his temperature, and can be used for remote training.
The MUST Know, True Facts about Link AKC Smart Dog Collar
This is another GPS dog collar that uses the AT&T cellular network, so if you are out of range for that network, this collar will not work for you. Make sure that your area is covered and start with the one-month subscription until you know it is going to work for you.
What to watch out for with this product?
The Link AKC Smart Dog Collar uses Bluetooth to set up your dog's home area instead of a predesigned geofence. If the collar is within range of the charging station that is kept inside your home, or within range of your cell phone, the dog will be considered safe. Once Bluetooth connectivity is lost, the GPS tracker uses cell phone towers to track your dog's whereabouts anywhere there is cell service, no matter how far away your dog is. The Bluetooth connectivity feature also means that you can use it to track your dog's whereabouts on a walk without a leash so long it stays close to your cell phone. However, the Bluetooth connectivity range is only about 100 feet so if you have a larger yard, you will get notified even if your dog is still in the yard.
Crucial Tips
You will have to charge the collar most likely every one-two days. Plan on charging it at the same time as you charge your cell phone. Remember that if the battery dies, the collar will not be able to track your dog's location.
The GPS tracker will not work well in heavily wooded areas where cellular coverage is inconsistent. Do not plan on using this device while hiking or camping.
Some customers complained that the GPS tracker portion of the app drained their cell phone battery very quickly. If your dog does get out, you don't want your cell phone dying while you are on the way to your dog's location. Be sure to try the app on your phone as much as possible before you purchase the collar so that you can see how it will work with your phone in particular.
Benefits and Features
Winner of the Consumer Electronics Show Best of Innovation Award in 2017.
The collar is designed for comfort and fit.
The Link AKC Smart Dog Collar can also be used to track activity levels and the app connects to American Kennel Club recommendations for your dog's breed, age, and size. It uses this information to create customized activity goals.
The app is easy to use and helps you keep track of all sort of important information.
Things to watch out for
The Link AKC Smart Dog Collar cannot be used outside of the United States.
It is not recommended for dogs who weigh less than ten pounds. Some customers with small dogs claimed that the collar was too bulky for their dog even when they got the extra small size.
You must pay a monthly service fee that ranges from $6.95-$9.95 per month. The cheaper options require you to pay for a year or two at a time.
Benefits and Features
The user-friendly app can be used to monitor up to 10 dogs but collars must be purchased separately and you will pay a separate service fee for each collar. You can add your dogs' names and pictures so it is easy to see which one you are looking at. You can also use the app on multiple smartphones so long as you use the same login information.
The Link AKC Smart Dog Collar comes in 5 sizes so you can choose the one that matches your dog's neck size perfectly. They even have a puppy guarantee so you can trade in your collar for a new size if your pup outgrows it.
It comes with a charging base station that can also be used to charge your cell phone simultaneously. The battery can easily be removed from the collar for easy charging and it is easy to put it back on the collar securely.
The collar has an LED light that can be remotely activated.
You can use the app to remotely train your dog with recorded sounds similar to traditional clicker training. You can train your dog to come back home when it hears the beep on its collar.
The collar is waterproof up to three feet.
The app can be used to keep track of veterinary records, activity levels, and ambient temperatures.
Conclusion
If you live in an area with quality cellular coverage on the AT&T network, this is a great GPS collar that will help you track your dog's location, temperature, and activity levels. It's multifaceted abilities set it apart from other GPS dog collars that only focus on location.
Check Carefully because…
Garmin was one of the first companies to focus on GPS systems back in 1989. They continue to be a leader in GPS technologies and their GPS dog collars are no exception. The Garmin Astro 430 is the base model that communicates with the T5 collar. If you are using this for sporting dogs or in rural areas where cellular service is not available, this is the best GPS hunting dog tracker for you!
The MUST Know, True Facts about Garmin Astro 430/T5
This is the best hunting tracker available on the market. It updates your dog's location every 2.5 seconds with extreme accuracy so you can know exactly where your dog is at any moment. The hunting features are just an added bonus!
What to watch out for with this product?
If you are purchasing extra collars or other Garmin products, make sure that they are compatible. This is the newer collar system and it won't work with some of the previous base units. The T5 collar will not work with the Alpha 100 tracker and trainer.
Some of the features are only available in the U.S. If you live in or are traveling outside of the U.S. check with the company and what features you need before purchasing.
Crucial Tips
There are so many features on the small handheld base unit that it can take some time to learn how to use all of the functions. Get yourself acquainted with the product before you take it on your first hunting trip.
Benefits and Features
A range of up to 9 miles
20-hour battery life on regular settings, 40-hour battery life on rescue mode.
Doesn't require cellular network, uses Garmin's GLONASS GPS system instead so it will work in mountains or densely forested areas without a problem.
The collar is waterproof up to ten meters.
The collar is tough enough to handle tough terrain.
One base unit can be used with up to 20 dogs (extra collars are purchased separately)
Mini-collar is available for smaller dogs, but it has a smaller range (up to 5 miles)
Things to watch out for
Expensive System (around $650 -700+ for the one-dog bundle) but there are no monthly service fees.
You will have to pay for a continued subscription to the BirdsEye Satellite Imagery after the first year.
Does not track things like dog's temperature or heart rate.
Does not act as a trainer.
Benefits and Features
LED beacon lights
Comes pre-loaded with BirdsEye satellite imagery (one-year subscription included)
Includes pre-loaded Topographical maps of the United States.
Also includes an electronic compass.
Tracks hunting metrics so you can train your dog's hunting skills more effectively.
Create maps of the areas that the GPS dog collar is being used and the base unit.
Conclusion
The Garmin Astro430 and the T5 system is the best GPS dog tracker tailor-made for hunting dogs. The extras like hunting metrics and maps are incredibly useful for serious hunters and the GPS tracker will make it easier for them to find their dog, even in the middle of a forest.
Check Carefully because…
The Tractive GPS Tracker is the smallest and most lightweight pet tracker that you can securely add to your pet's collar. It only weighs 1.2 ounces! It has a built-in Sim card, which means you can easily live-track where your dog is and where he or she is going. It has an average battery life and works well as long as you are near AT&T or T-mobile cell towers, but you do have to pay a monthly service fee.
The MUST Know, True Facts about Tractive GPS Pet Tracker 3G U.S. Edition
Overall, this is the smallest GPS pet tracker and it connects securely to your dog's collar so you don't have to worry about it falling off and getting lost. It is easy to set up and connects to most smartphones via an app. It also texts you when your dog leaves the Geofence.
What to watch out for with this product?
Tractive GPS Pet Trackers have received some mixed reviews in the past, mostly because their older model was running on the 2G network. Once AT&T updated its cell towers to the 3G network, the Tractive trackers stopped working. That is why it is important that you make sure you get the updated 3G edition.
Some customers have complained that it doesn't work very well inside the house. If you are only using the collar when your dog is outside, it shouldn't be a problem, but if your goal is to monitor whether or not your dog accidentally gets outside without your knowledge, this might not be the best tracker for you.
There is a monthly service fee, but depending on the vendor you may have to pay for a year's worth of service upfront. They also will auto-renew your service for the next year. If you are not sure if it will work for you, you could end up stuck paying for years worth of service for a product that doesn't work for you. Try to find a monthly version first, and if you can't make sure that you know how much time you have to return it if necessary.
Crucial Tips
Make sure that you get the edition that is best for you. If you live in the United States, you will need to 3G edition. If you live in another country, make sure that you get the model that is compatible with cellular towers in your area.
Use the Tractive website to check if your area is covered by their service area before purchasing!
If you are using it indoors, you may get notifications that your dog is outside of the geofence, even if your dog is right beside you. You can adjust the safe zone to avoid this, but then your dog might wander farther than you want him to without you being notified.
Benefits and Features
The Tractive GPS Pet Tracker connects with your phone- no extra transmitters or pieces to buy.
It is easy to set up and use.
The lightweight design easily attaches to your current collar.
It gives you virtually instantaneous information about your dog's whereabouts.
It works in more than 80 countries where there is AT&T or T-Mobile coverage.
It is accurate and precise.
Things to watch out for
It requires cellular tower access so it will not work in rural areas or areas that are not currently covered on these networks.
There is a monthly service fee of around $5-10/month.
Some customers have complained that the battery life is shorter than anticipated. Others have complained that the battery life was okay when they first started using the GPS Pet Tracker, but after a few months, the batteries stopped holding their charge.
Benefits and Features
It is suitable for dogs who weigh ten pounds or more.
The collar is waterproof.
The app allows you to keep track of health information like vaccination schedules or allergies and even manage veterinarian appointments.
You can receive text alerts when your dog leaves the geofence.
Conclusion
So long as you have good cellular network coverage, this is a good price for an adequate GPS pet tracker with an app that is easy to use. But if you live outside of the coverage area, you will be very frustrated with it.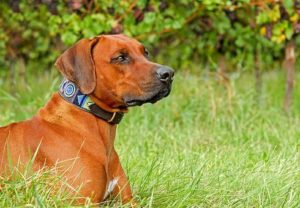 Not everyone is as fortunate as my family was. According to the American Humane Association, one in every three pets will become lost in their lifetime and only about 22% of those dogs will ever make it home. But with today's technology, it is possible to keep your pet safer than ever and give you the peace of mind that my family was missing that day. Microchipping, GPS pet trackers, and even hunting dog collars make it possible for every pet owner to avoid a day like my family had the day that Tucker was lost.
GPS Microchip vs. Standard Microchipping: What's the Difference?
Standard Microchipping is a practice that began around the time my family lost Tucker. A small computerized microchip is implanted under your dog's skin. If your dog gets out and is found by someone who doesn't know your dog, they can take your dog to a vet or shelter. The vet or shelter can scan the microchip to discover who your dog belongs to and then they can contact you.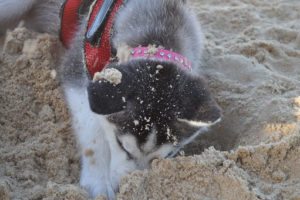 Standard Microchipping is essentially a more technologically advanced version of a tag on your dog's collar that can't be lost or damaged.
While standard microchipping is a far better option traditional collars tags or lost dog posters,
it still has its limits. Standard microchipping relies on the hope that your dog is found by a responsible party who will take him or her to a local shelter or vet. For my family, Tucker was so short and easily camouflaged, especially at night, that no one else even saw him until the day after he had been lost. In the hours it took for him to be found by someone else, any number of dangerous situations could have gotten the best of him (like the other time he got out and got quilled by a porcupine).
An even better option than standard microchipping is a GPS pet tracker. Instead of implanting the microchip under your dog's skin, GPS dog trackers implant a small microchip into either a specially-designed collar or into a tag that is then attached to your dog's original collar. GPS dog trackers use the GPS system, and sometimes cellular towers to track your dog's location. This information is then transmitted to either your phone/tablet or to a handheld receiver device. With a GPS tracker, you don't have to wait for some other benevolent soul to find your lost pup. You can use a pet GPS tracker to find your beloved animal before he or she gets into too much danger.
Why Should Dog Owners Use a GPS Dog Collar?
At the end of the day, every dog is an animal. As much as they feel like a part of our family, if they get lost, you can't call their cell phone until they answer. If you have an escape artist on your hands, you most definitely need a GPS pet tracker to find them when they get out. If you regularly take your dog on walks or hikes without a leash, you need a GPS tracker to find them when they wander too far away or in case something terrible happens and they can't get back to you. Even if your dog tends to be a homebody that never leaves your sight, you never know when he or she might catch the scent of a squirrel and instinctually follow it. And when almost eighty percent of lost pets are never found, you don't want to leave your pet's safety to chance. But finding the right GPS tracker for you might be a little difficult. Read on to find out what things to consider, and for a review of the most popular GPS dog trackers on the market.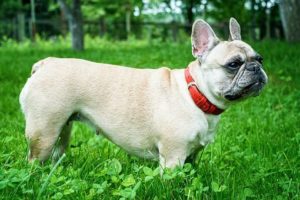 What to Consider Before Buying
All GPS pet trackers are not made the same. The size, weight, and age of your pet, your geographic area, your desired features and your dog's activity levels will all play a part in deciding which GPS tracker is right for you and your furry friend.
Many dog GPS trackers are meant for dogs who weigh 9 pounds or more, especially if they are a self-contained collar. If you have a smaller dog, consider a pet tracker that can be added to your dog's current collar without adding too much weight.
The area that you live in will make a big difference in which GPS tracker is right for you. If you live in an urban area with good cell service, a cell-based tracker will likely work well for you and they tend to cost a lot less. If you live in a rural area with limited cellular service, or if you travel to such an area with your dog often, you will be better off investing in a GPS collar that does not rely on cellular service.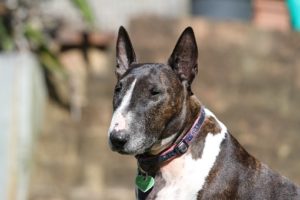 The more that technology advances, the more added features are added to things like GPS trackers. Many dog trackers can also track your dog's activity levels, can alert you when your dog travels far from home, or can double as a training collar. Depending on how close you live to rivers, lakes, or other water, you may need to make sure that your GPS dog collar is waterproof. Use the information below each reviewed GPS tracker to help you decide which features are important for you and your furry friend.
Your dog's activity levels and personality will also impact which pet tracker is right for you. If you have a dog that runs away a lot and tends to run far, you will want to consider how far your GPS pet tracker can reach. If your pet is one of the many animals becoming overweight, an activity tracker might help you to keep your dog healthy in more ways than one. How often and how far your dog wanders will also impact the battery life of your GPS collar, so consider how often you want to be charging or replacing batteries.
If you have multiple dogs you will want to make sure that your GPS pet tracker can be used for multiple pets. In most cases, you will need to purchase an extra collar or collar attachment. If the GPS tracker uses a handheld receiver, it should be able to monitor multiple pets at once, but they are usually limited to ten dogs at once. If you own both a dog and a cat, there are some GPS trackers that are suitable for both animals, but you will want to check the required size first.
What is a Geofence?
One of the most popular features included in many pet GPS trackers is the ability to set a geofence and then to alert you if your dog leaves it. So what is a Geofence? A geofence is not an actual fence and it does not have the ability to stop your dog from leaving the area. If you are looking for a GPS based pet fence, see our article here… However, a geofence can communicate with your dog's GPS collar to monitor when your dog leaves the geofence area. If your dog leaves the area that you specify as your geofence, you will get an alert, most likely on your smartphone, telling you that your dog has left home. When my dog Tucker got lost, everyone in the house was gone to work or school. We didn't know that he was missing until hours later. With today's technology, you can be immediately notified so you can go find your pup way sooner than before. Instead of using a geofence that you set up, some models use a Bluetooth connection to either your cell phone or the base station/charger that comes with the tracker. In these models, as long as your dog is within Bluetooth range of one of these two items it is considered safe within the geofence, but if it wanders outside of Bluetooth range of both of these devices, you will begin getting alerts. Keep in mind that this can cause some issues if Bluetooth connectivity is not strong in your area.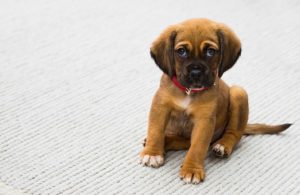 What to Expect When Using A GPS Pet Tracker
Depending on the model of dog tracker you decide to purchase, there are a few things you should understand. Some GPS trackers can be added to your pet's current collar while some of them come with a collar of their own. There are advantages and disadvantages to each option. If you are using a pet tracker that you attach to your dog's original collar, or to the collar that comes with it, it might fall off easily. This is the same problem that some people have with traditional dog tags. Most GPS trackers slide onto the collar, so they aren't hanging down like traditional pet tags, but some of them also come with an attachment that you click the tracker into. This clip-in model might be useful if you have to take the tracker off of the collar to charge it, but they also make it easier for the tracker to accidentally fall out when your dog is on the move. If your tracker includes a self-contained GPS dog collar, you will need to be aware of weight or size limits. Many GPS dog collars also have an attached antenna. If the attached antenna happens to break off, the collar will no longer work. Consider how often your dog gets into bushes or other terrains that could snag his collar before purchasing.
Some dog trackers communicate with your smartphone or tablet via a downloaded app, while some come with a handheld receiver. If you are purchasing one that uses an app, it is a good idea to download the app to your Smartphone before purchasing. Most of the apps are free, so you can at least see the layout, how the app works, and how much of your phone's storage or battery it will use before you buy. If you like one app better than the others, choose that one for your GPS dog tracker.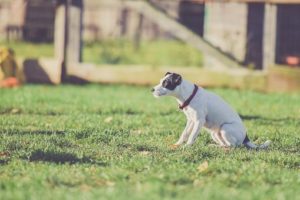 If your GPS tracker relies on both cellular towers and GPS satellites to track your dog's whereabouts, you will most likely need to pay a monthly fee to have access to the cell tower information. These kinds of pet trackers will work best in urban areas where it is easy to get cell service. Specifically, most of them use the AT&T network, so if you live in an area with limited AT&T coverage, you will want to find a different GPS tracker. It is also important to make sure that you are getting the most recent version. Some of the previous models of GPS pet trackers ran on a 2-G cellular network. All U.S. cellular networks have now stopped using the 2-G system, so if you get an older model, it will likely not work anymore. Additionally, some products advertise a monthly fee but require to pay for a year's worth of service at one time. If you are not absolutely sure if the product will work in your area, don't get stuck paying for a year! If you choose a GPS tracker that does not use cellular towers, you will most likely pay a higher cost for the initial equipment, but you will not have to pay a monthly service fee.
Consider the battery in your GPS pet tracker similar to the battery in your cell phone. It will most likely need to be charged at least once every two days or so.
Our Final Word on GPS Dog Collars
No matter which GPS tracker works best for you, thanks to today's technology, you can avoid a stressful, worried night like my family had when Tucker was lost, or you could avoid an even worse, more devastating experience. As the GPS dog tracker industry continues to grow and creates better products, we can ensure that the percentage of pets who never come home shrinks!