We may earn commission from qualifying purchases at no extra cost to you.
Learn more
If you own a pet, then you undoubtedly own pet fur as well.
Are you tired of brushing your dog every day just to constantly vacuum dog hair off the couch, sweep it off the floor and brush it off your clothes? Unfortunately, dog owners will always be in a never-ending war with dog hair because dogs always have and always will shed.
If you are a dog owner, you might have heard about the FURminator DeShedding Tool but are wondering if it lives up to its hype. It may be easy to get lost in all the dog brushes on the market, but this guide will walk you through everything you need to know about the FURminator DeShedding Tool.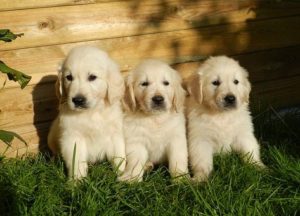 Is The FURminator For Dogs The Best Fur DeShedding Tool?
The FURminator eliminates up to 90 percent of a dog's loose fur and undercoat, which makes it one of the best dog grooming tools on the market.
If you brush your dog with a regular dog brush for 15 minutes, you might pull out a handful of loose hairs. However, if you brush your dog with the FURminator DeShedding tool for 15 minutes, you will have a pile of dog fur that is virtually the size of your dog. This tool works drastically better than most dog grooming tools on the market.
The FURminator DeShedding Tool not only removes more dog hair per brushing session than the average dog brush, but it also helps to reduce shedding throughout the week as well. In fact, after just one or two uses, dog owners often see a complete decrease in
shedding and dog hair around the house
. By regularly implementing a FURminator grooming routine, you could essentially eliminate vacuuming your couches, sweeping your floors and brushing dog hair off your clothes for good. What other dog grooming tool can say that?
This grooming tool is even used by many professional dog handlers, dog groomers and service dog owners because it's so efficient. It even works on dogs with a whopping two-inch thick coat.
If you have a large, long-haired dog such as a German Shepherd or Husky, you might be doubting the effectiveness of this dog grooming tool. Because what dog brush can almost completely eliminate even the furriest of dogs? But, to many large dog owner's surprise, the FURminator works wonders on their dog's thick, double coat.
With that being said, the FURminator should only be used on dogs with double coats. Dogs with single coats or continuously growing coats have rather fragile fur that is not suited for this grooming tool.
While the FURminator has a plethora of pros, it also has a few cons just like any product does. It is important to note that the FURminator can break easily if it is dropped on a hard surface. Because of this, just simply brush your dog on the carpet to ensure the grooming tool has a soft place to land if you drop it.
What Is The FURminator DeShedding Tool?
The FURminator DeShedding Tool is a dog grooming tool that is known to drastically reduce unwanted hair and shedding in dogs. It was invented by Professional Dog Groomer Angie Porter, and her industry expertise is quite apparent in this advanced dog grooming tool.
The FURminator eliminates up 90 percent of a dog's loose hair. It's actually quite impressive how much dead hair this tool can compile in such a short amount of time. We are talking a pile of fur that is the size of your whole dog.
This means that you don't have to brush your dog every single day to remove the dog hair. Thanks to this innovative dog brush, what used to be a daily chore now only has to be completed once or twice a week.
Not only does the FURminator remove a dog's loose hairs and undercoat, but it also leaves their topcoat looking clean, healthy and shiny. It does so without harming or cutting the dogs skin during the process. However, if your dog is known to have sensitive skin or allergies, this dog grooming tool might not be for your pup.
The FURminator's rake-like teeth are specially designed to reach deep under a dog's coat and remove almost all of the unwanted fur without damaging a dog's topcoat. Each individual tooth in the long, stainless steel edge of the FURminator de-shedding tool reaches through the topcoat, removing both loose hairs and dirt with each brush stroke.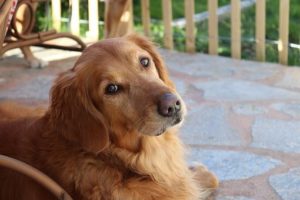 The other side of the FURminator DeShedding Tool contains a FurEjector Button, which acts as a lever to release the removed hair with ease. This is where you can see the magic that the FURminator has to offer. The FurEjector button pushes a tray out from underneath the straight edge of the FURminator. It then untangles and removes all of the dog fur from the comb's teeth as opposed to ripping the dog fur out of the comb yourself.
Say goodbye to hand cramping after spending what feels like forever brushing loose hair from your dog's undercoat. The FURminator is equipped with an ergonomic, rubber grip that fits comfortably in your hand to make de-shedding your dog as easy as possible.
One of the best features the FURminator offers is that it comes in a variety of shapes and sizes for every dog. You can purchase a long hair or short hair FURminator DeShedding Tool and choose one of five sizes within each category. For example, if you have a Pug, you would choose a small, short hair FURminator. Whereas if you have a Golden Retriever, you would choose a large, long hair FURminator.
How Does It Work?
Before you use the FURminator on your dog, it is essential to first give your dog a physical inspection. Look for scabs, sores, bruises, cuts and any other skin condition that might be hidden under your dog's fur. If you are confronted with any of these problems, you should either let your dog heal before you use the FURminator or be extremely careful to avoid the sensitive areas as the FURminator could irritate your dog's skin condition.
Once you are ready to put your FURminator to the test, angle the stainless-steel teeth of the FURminator toward the coat and run the brush through your dog's coat going the same direction as your dog's fur grows. Start at your dog's head and work your way back to its hind legs to ensure you don't miss any spots.
You want to make sure to gently pull the FURminator through your dog's fur. In other words, let the comb do all the work as opposed to pressure from your arm as pulling and tugging can aggravate your dog's skin.
Use extra caution when brushing your dog's legs and tummy and try to stay away from its genitals as these are rather sensitive areas. You should also avoid brushing your dog in the same spot repeatedly as this can irritate their skin. Instead, brush your dog with long strokes that go down the entire length of their body. If you do happen to notice any redness or irritation, stop immediately and try again once their skin heals.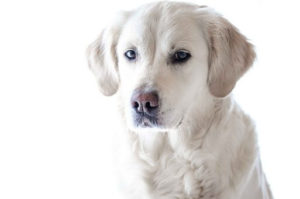 While the FURminator works on completely dry fur, it works best after your dog has been bathed and dried. This dog grooming tool also works best when it is implemented into a regular grooming routine to consistently remove dead fur buildup.
Depending on your dog's size, the length of their hair and the rate that they shed, this could mean brushing your dog every three to four days in the warmer months and once a week in the cooler months. Some dog owners even get away with brushing their dogs just twice a month in the winter. Can you imagine grooming your dog just twice a month and not having to deal with any other dog hair scattered around the house?
Not only does using the FURminator on a regular basis eliminate shedding, but it also makes your dog smell better and leaves their coat healthier and shiner.
Where Is The Best Place To Buy The FURminator DeShedding Tool For Dogs?
In stores, the FURminator DeShedding Tool can range anywhere from 50 to 70 US dollars or 35 to 45 euros. You can purchase this grooming tool at any major pet supply store. However, you can also purchase the FURminator online for just a fraction of the price.
FURminator also sells a full line of shampoos, conditioners, grooming tools and sprays to ensure you are fully equipped to groom your dog.
The Final Verdict
At the end of the day, the FURminator DeShedding Tool is an excellent dog grooming tool that lives up to its promises. This brush removes more loose fur than most of its competitors and does so in a fraction of the time.
Between the FURminator coming in a variety of shapes and sizes to fit your exact dog and the FurEjector Button that removes all of the fur from the brush, this dog grooming tool is one of the best on the market.