Purina vs Iams Why Choose One Over the Other?
IAMS PROACTIVE HEALTH
is the winner of the contest between Purina vs Iams. BUT our overall recommendations for best dog food are
If cost is a factor, you can choose

Diamond Naturals Dry Food

which is our recommendation for the Best Budget Friendly Dog Food with Best overall ingredients in a budget food.
If cost is not an issue then choose


Honest Kitchen Force
| | IAMS PROACTIVE HEALTH Adult Small & Toy Breed | PURINA PROPLAN BRIGHT MIND ADULT |
| --- | --- | --- |
| | | |
| Our Rating | (4.8 / 5) | (4.7 / 5) |
| Check Price on Amazon | Check Price on Amazon | Check Price on Amazon |
| Primary Protein Source | Chicken | Chicken |
| Primary Carbohydrate Source | Corn | Rice |
| First Five Ingredients Listed | Chicken Chicken By-Product Meal Ground Whole Grain Corn Ground Whole Grain Sorghum Chicken Fat Preserved with Mixed Tocopherols | Chicken Brewers Rice Poultry By-Product Meal Whole Grain Corn Corn Gluten Meal |
| Secondary Protein Source | Meal | Meal |
| Secondary Carbohydrate Source | Sorghum | Corn |
| Tertiary Protein Source | Animal | Animal |
| Crude Fat (min.) | 17% | 16% |
| Crude Protein (min.) | 27% | 29% |
| Crude Fiber (min.) | 4% | 3.00% |
| Moisture (max.) | 10% | 12% |
| Life Stage | Adult | Adult |
| Breed Specific | Small and Toy Breeds | Small Breeds |
| Ingredient Information | No Artificial Preservatives | 100% Organic |
| Advertised Benefits | Healthy Heart Strong Muscles Healthy Metabolism Healthy Digestion | Alertness and Mental Sharpness in Dogs 7+ Healthy Skin and Coat Joint Health Strong Bones and Teeth |
You are a small breed dog owner and your pet is getting older. There are many foods on the market that say they are good for an older dog, that they will maintain your  dog's healthy heart, muscles and mind. But, how do you know? How do you choose amongst the many adult small breed options that are on the market?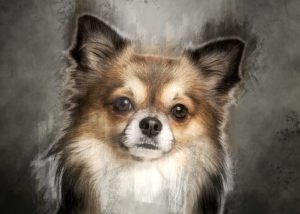 Two of the most popular brands of dog food – Iams and Purina – have formulas especially made to maintain the health of your adult small or toy breed dog. So how do they compare?
Both promise healthy hearts, muscles and minds and they are comparable in price. And ingredient wise, they are also similar.
Both brands also meet the AAFCO (American Association of Feed Control) for balanced nutrition and a level of quality.
Purina ProPlan Bright Mind Adult 7+ Small Breed Formula
Purina lists chicken as its first ingredient and primary protein source. Chicken is an excellent source of lean protein and helps maintain and increase muscle development.
They follow that with brewer's rice, an easily digestible carbohydrate. It is high in fiber, something a dog needs for good digestion. And yes, it is the same type of rice that is used by a very large beer brewing corporation in the United States, hence the name "brewer's rice."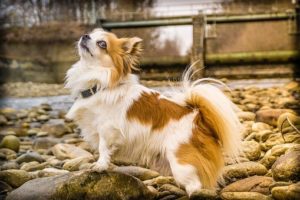 Purina adds chicken by-product meal for more protein. This ingredient includes the ground up "extra" pieces of the chicken, including the feet, stomach, lungs, liver, heart, beak, and fetus. These organ meats and other items are considered a good source of protein for your dog, even if you would never eat them yourself.
Purina rounds out its top five ingredients of this adult small breed food with whole grain corn and corn gluten meal. Corn is a common ingredient in dog food, because it is inexpensive and helps with the creation of the kibble in dry dog foods. Hits against using high amounts of corn or corn-meal in dog foods include that it has a high glycemic score and can lead to a rise in your dog's blood sugar; that corn is not easily digestible; corn is simply empty calories; corn is low in nutritional value, and that it does nothing to improve your dog's energy.
Purina brand dog foods, are inexpensive and within the reach of most pet owners. Veterinarians highly recommend the ProPlan formulation in Purina's line, saying it provides "solid nutrition for a good price."
Iams Proactive Health Adult Small & Toy Breed
Iams also starts its Proactive Health formula with chicken. Veterinarians consider whole meats and poultry as an important part of your dog's diet. Chicken is 95 percent digestible for dogs, has naturally occurring vitamins A, D, and E, and 65 g/kg protein of Lysine, with is an amino-acid that increases immune health, calcium absorption and collagen production in pets.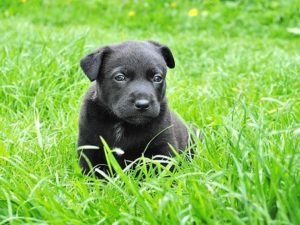 Many dog foods, especially inexpensive brands, use meat or chicken meal as their first ingredient. While it is also a good source of protein, meat meals are highly processed, low in moisture, have a high ash content, and lower levels of vitamins and Lysine. It also contains more preservatives than natural meats or poultry.
Iams does make use of poultry meal, as its second ingredient to add extra protein.
Iams adds ground whole corn and ground whole sorghum as its main carbohydrate source. Whole sorghum is a gluten-free way of adding dietary fiber, antioxidants, vitamins B1 and B2, niacin, iron, and zinc to their food. According to the Sorghum Growers, this ingredient also helps maintain a level blood sugar in dogs, leading to fewer incidents of diabetes. It also eliminates the gluten that many dogs have trouble digesting.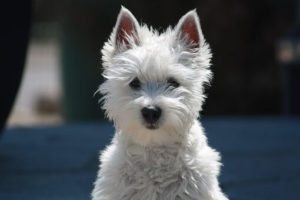 Iams rounds out its Proactive Health formula with chicken fat with the addition of the preservative mixed tocopherols (Iams). Tocopherols is a natural antioxidant that prevents spoilage. It helps maintain the flavor and nutrients in the dog food.
Fat is a necessary ingredient in a dog's diet (as it is in a human diet). In dogs, it helps maintain a healthy coat, muscle development, and energy.
Brand comparison
Both Iams and Purina excel because they both start their adult formulations with chicken, something veterinarians recommend. Both brands also make use of corn products, which are high in gluten and carbs, which is an excellent energy source. However, glutens can cause allergic reactions in dogs.
While both brands are similar in their makeup, Iams has some additional ingredients that make it unique and add more vitamins to their food. The first such unusual ingredient is dried beet pulp. This is an excellent source of fiber for your
dog and improves the health
of your dog's colon.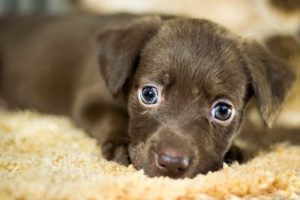 Iams also adds carrots, tomatoes, spinach and green peas to its Proactive Health formula. The addition of these vegetables adds more fiber, vitamins, and flavor to the food. They also improve your dog's immune system.
According to Dr. Ian Billinghurst (a veterinarian who advocates for adding vegetables and fruits to your dog's diet) vegetables are a natural part of your dog's diet. They balance the acids in your dog's internal organs, reducing inflammation in your pet, which can lead to chronic diseases.
Vegetables provide moisture to your dog's food, vitamins A, C, E, and K, and minerals like potassium, magnesium, and calcium. They also provide your dog with enzymes to help with digestion, antioxidants that protect against free radicals that cause premature aging and anti-inflammatories.
Finally, a food that includes a variety of vegetables in the ingredient list, can help prevent certain diseases – such as cancer or kidney disease.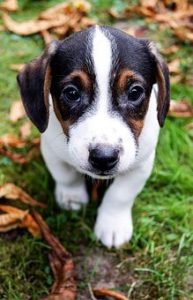 Purina's ProPlan does not list any vegetables in it's formula. It does list numerous vitamin supplements, but no naturally occurring nutrients.
Iams and Purina are similar in price, with Iams averaging $30+ for a 29-lb. bag;while Purina checks in as low as $25+ for a 31-lb. bag.
By looking at the ingredients and price, I would recommend Iams Proactive Health Adult Small & Toy Breed for my small dog. It has a similar price and formula as Purina, but with the addition of the natural vegetables, Iams is a better nutritional choice for your small or toy breed.