We may earn commission from qualifying purchases at no extra cost to you.
Learn more
There is no doubt that small dogs are as popular worldwide as their larger counterparts; their size alone makes them adaptable to more condensed living environments; they are portable and economical; and most of all, they are cute! So who are the Most Popular Small Dogs? you ask….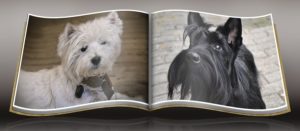 To help pet lovers search for their ideal small dog, a number of websites have compiled what they consider to be the top ten most popular small dog breeds.  What makes these particular breeds popular?  Is there a consensus among all the sites?  And is there a single most
popular small dog breed?
  Here is what they had to say:
What determines a popular small dog breed?
Certainly the "cute" factor comes into play.  The dilemma is that every single breed is as cute as the next one!  But looking more closely are the lineup of small dog breeds on these sites, their appearances and traits are as varied as the larger breeds.  They range from almost hairless to wooly, from docile to active, and from protective to social.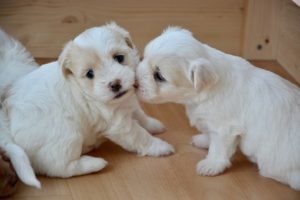 Allsmalldogbreeds.com came up with a great system for comparing small dog breeds, along with their list of the most popular ones.  They based their ratings on five factors:  trainability; shedding; energy level; watchdog ability; and compatibility with children.  While the most popular small dog breeds score well on most of these factors, what is surprising is that they are not necessarily high on all factors.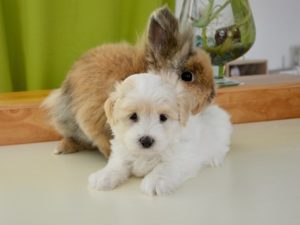 Let's compare the Beagle, the quintessential family dog, sturdy and short-haired, and Yorkshire Terrier, a delicate-looking but lively long-haired lapdog.  Based on the factors, the Beagle ranks low on trainability, with moderate shedding and fair watchdog ability.  The Yorkshire Terrier, however, ranks higher on trainability and has minimal shedding.  Which among them is the most popular?   Allsmalldogbreeds.com states that the beagle is the more popular small dog breed.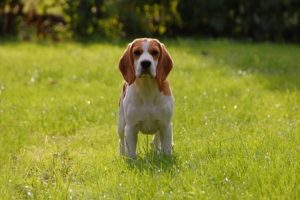 Vetstreet.com approaches the popularity contest slightly differently, going on the number of searches for small dog breeds in 2017.  They determined that the top two most popular breeds are the Shih Tzu and the Poodle!  It may be that both of these small dog breeds require some grooming maintenance.  However, both of these breeds appear on the first list of popular contenders, with high rankings.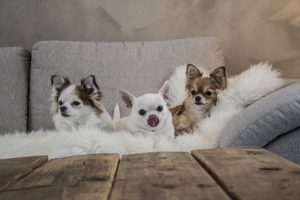 Petmd.com has its list of favorite small dog breeds, and their descriptions focus on canine personality.   Their top picks? The Chihuahua and the Pomeranian.  These two breeds have different traits; the Chihuahua is an entertainer who loves to be the ringleader, while the Pomeranian is known to be more mellow.  And yes, they also appear on the other popularity lists.
Clearly, there are no decisive factors to explain the popularity of one small dog breed over another.   There does, however, seem to be a consensus on the top ten most popular breeds.
What are the top ten most popular small dog breeds?
Perhaps the best indicator of popularity among small dog breeds is actual dog ownership.   The website Smalldogplace.com bases its list of most popular small dog breeds on the American Kennel Club's 2015 registration statistics, and this list matches closely with other websites.    They conclude the Beagle is the most popular small dog breed in the United States, followed by
French Bulldog
Yorkshire Terrier
Poodle
Dachshund
Miniature Schnauzer
Cavalier King Charles Spaniel
Shih Tzu
Corgi, and
Pomeranian
Using the same registration statistics in Canada, the Chihuahua and Beagle win the popularity contest, and in the U.K., the French Bulldog is second only to the Cocker Spaniel.  There, the Beagle is not even in the top ten.   It is difficult to announce a clear "Best in Show" when it comes to one most popular small dog breed!
Finding your best match among the "Top Ten"
There are some practical considerations to consider when choosing a best small dog breed, aside from personalities and traits.   While small dog breeds are generally more economical than larger breeds, there are some that require regular grooming, like the Poodle and Cocker Spaniel.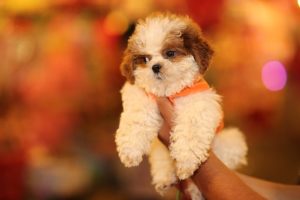 Canine health considerations are also important.  Some small dog breeds suffer in very hot weather, like the French Bulldog and Pug.  It may be why these breeds fare better on the popularity list in the U.K.   Popular small dog breeds like the Boston Terrier and Miniature Schnauzer do very well in frigid weather, while other breeds may need more pampering.  The good news is that small dogs have a longer lifespan than do larger breeds.
Most important, consider your lifestyle.  If you are more sedentary, you will want to consider a more mellow breed on the list, like the
Shih Tzu or Cavalier King Charles
Spaniel.  Small dog breeds like the Corgi and Beagle are great for active people. If you work away from home for long hours, consider a small dog breed like the Miniature Schnauzer or Boston Terrier.  They are content to
play with dog toys
in your absence, while a Poodle or Chihuahua need more of your attention.
It seems that the popularity of a small dog breed really comes down to our own composite personalities, energy levels and lifestyles.  Wherever you may live, or how urban or rural your setting is, there is a delightful small dog breed just for you.  Have a look at the "top ten" lists on these and other reputable websites, and see which breeds match your own interests.  If you are more interested in larger breeds you may want to look into breeds like American bully and Pitbulls. You may or may not want to "follow the pack"!