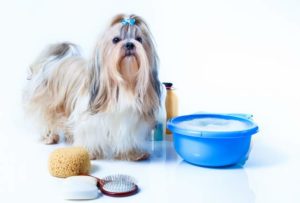 You are here, because You love your dog, and you want your beloved companion to have a healthy, shiny, silky smooth and a neat coat….
BUT it's difficult to know which grooming products to look for… especially when you see a whole ragne of products you go.. OMG so how am I ever going to find the best shampoo for Shih Tzu?
Well, It turns out, that you can find the most suitable products by knowing just 5 things to look for….
And in today's post, I am going to show you what those 5 things are and how you too can use this information to uncover some of the best shampoos and conditioners in the market.
Best Dog Shampoos 2018

One of the MOST difficult tasks when grooming a dog is keeping it still 🙂 Here is the most effective solution we have come across so far
Foldable Dog Grooming Table
Exclusive Bonus:
Download
the step-by-step checklist that will show you how to easily find the Best Shampoo for your dog! (So you will no longer fall for marketing gimmicks!)
What to Look for When Buying Dog Shampoo?

Free from chemicals
body oils accumulate all day long, right from the moment of the bath up to the next time. They are inevitable and unavoidable because it is the body's natural way of keeping both its coat and skin moisturized by getting secreted from the skin pores.
They would have nowhere to go once these secreted oils have built up
You can imagine what would naturally happen next. Hair would become greasy and smelly if you do not have the right shampoo to wash it away. Everyone understands that oil and water are not a good mix.
This is exactly what cheap shampoos would do. they do not have the proper cleaning agents and contain way too much quantity of water. Such a combination would never be able to properly wash off all that oil and dirt.
Assuming you can recall your Shih Tzu having a funny smell or that its coat did not have a nice shine after a bath, then you would now know what must have happened. You probably made use of a terrible shampoo for cleaning up.
The right pH balance
in selecting the best shampoos, one has to consider their effect on its coat and skin. Shampoos that are inferior and some that are used by us humans are pH balanced to be acidic.
While a 4.5 – 5.5 level of acidity is required for humans, dogs need to have a great deal more alkalinity level, which means one that is close to neutral acidity.
Several negative effects would be caused if the chemical constituents of a shampoo either lacks alkaline or happens to be too acidic.
Some of these negative effects which you would easily notice would be yeast infections, which result from the upper layers of skin being stripped away chemically; irritation which would be noticed from its continuous and sometimes excessive itching; and dry skin.
Also, the Shih Tzu's colouring could be affected when you select the wrong type of shampoo. The colouring of its coat would dull and if it used to shine and glitter, all of that could be removed from using a wrong shampoo.
Gently wash out debris
Never purchase any Shih Tzu Shampoo, which contain phosphate, phthalate, and/or paraben. These three ingredients are well known for their difficulty in being washed away.
They also tend to cause severe stomach upsets. This happens when the Shih Tzu begins to continuously lick on their bodies once the shampoo is applied.
They lick their bodies because of the itching and irritation caused by the particles which remain.
The chemicals would lead to stomach upsets once ingested. So to avoid watching your dog itching and going through the related stomach upsets beware of shampoos which contain such chemicals.
Does not strip out the coat
A crucial element of a good shampoo, is it does not strip while cleaning. Some shampoo products would have small particles of debris and oil easily washed away from the coat.
Some shampoos clean!. They would leave the coat in a worse condition after a bath. Because they can be so rough on their hairs and could take away so much. Outer coating will be damaged! when you use harsh shampoos which contain fillers and low grade ingredients.
The outer coating protects each strand. Strands would easily split at their ends because, harsh shampoo has made them weak and vulnerable. The eventual effect is the ability of the coat to grow would be affected just as it begins to lose its shine.
Properly wash out
Some residue are bound to be left remaining on the skin if the shampoo is too thick and has oil-based ingredients.
The coat would be left looking oily and its skin pores would be clogged.
Therefore, a good shampoo must be able to wash out properly.
Free from Harsh chemicals: Yes
pH balanced: Between pH5 and pH7
Gentle on skin: Yes
Does not strip out the coat: Leaves fur soft to touch
Washes out easily: Yes
Performance
Sofee & Co.'s White Pear Natural Dog Shampoo is a perfect fit for your pup!
The retailer advertises this product as completely free of harmful chemicals and unnatural coloring. This organic shampoo will not strip your dog's fur and instead will leave it soft to the touch. It is gentle enough for weekly use and safe to use with topical flea/tick medications.
Creating cruelty-free products remains essential for Sofee & Co. Their shampoo is created with care without artificial ingredients to ensure that it is both safe and effective for your animal. The long-lasting pear scent of the shampoo will make your dog smell heavenly and enable relaxation.
For a completely organic product, this shampoo is reasonably priced. However, for the savvy consumer, it has been noted that there is a prominent and positive difference if one simply forgoes the conditioner and just uses the shampoo.
Interestingly enough, this shampoo shares the same consistency as shampoo for humans and operates at the ideal PH balance for shampoo between 5 and 7, ensuring that it is a good fit for your dog that needs hypoallergenic care.
Things to watch out for
This product is back on our Top recommendation because we feel that they are working towards improving customer experience and also most importantly the experience of the ultimate end user; our beloved pets!
Effective of October 1, 2017, they have changed their returns policy to
Your 100 percent satisfaction is important to us. If for some reason you are unhappy with our products, please contact us at cma@sofeeco.com for a refund of any purchases made directly through our website.
Their old and rather unusual returns policy was "Due to the fact that our grooming products are consumables, we unfortunately cannot honor returns.  If for some reason you are unhappy with our products, however, please contact us at cma@sofeeco.com to let us know how we can improve."
Also they inform us,
I also wanted to let you know that we have double sealed our bottles for delivery so there is no longer a problem with leaky lids
Pros
Reasonably priced
All natural ingredients
Pleasant, long-lasting smell
Leaves fur soft
Does not strip fur
Cons
Not a brightening shampoo especially if you dog is already white!
Contact Info
Phone
714-497-3436
Monday – Friday 8:00 pm – 12:00 am EST
Saturday & Sunday 9:00 am – 1:00 pm EST
Email
cma@sofeeco.com
Mailing address
Not available!
Conclusion
This product "Is our top recommendation", delivers a long-lasting pear scent and gives your pet soft, touchable fur. For those interested in all-natural, cruelty-free shampoo, Sofee & Co. comes highly recommended.
2

Gerrard Larriett Lavender and Chamomile

– Good smelling, super soft, Gentle, Good for allergiesGreat for Sensitive Skin, Good Price
Free from Harsh chemicals: Yes
pH balanced: Between pH5 and pH7
Gentle on skin: Yes
Does not strip out the coat:Fur feel Soft and supple
Washes out easily: Yes
Active ingredients:
Lavender oil
Chamomile oil
Aloe Vera
Vitamin E oil
Oat Extract
Performance
First in line is a shampoo and conditioner blend by Gerrard Larriett. Gerrard Larriet produces a line of all-natural pet care products that includes sunscreens, breath fresheners, chew deterrents, and even pet candles! All their products are marketed as 100% bio-degradable and earth friendly, and this shampoo in particular has been formulated for sensitive skin. On top of all that, it's also paraben-free and dye-free. That means right off the bat it's hitting a lot of the main points about what to look for in a good shampoo – its pH balanced, free from harsh chemicals, and is formulated to be gentle on sensitive skin. Of all the shampoos we're talking about today, this is the one I was most excited about. Who doesn't love a little aromatherapy puppy time?!
On opening the bottle, I was greeted by the soothing (but not overwhelming!) smell of lavender and chamomile, just as the label promises. I imagined that I could smell a little oat, but it's hidden, along with the smell of aloe and vitamin E oil, but what the lacked in smell they made up for in power! The combination of ingredients was perfect for my pup's fur, and I could tell how soft and supple it was going to be while I was still rubbing the suds into his coat. And the suds! They were copious and delicious. Although the suds were ample, they washed out easily and left my shih-tzu's coat supple and moisturized. He loved bathtime even more than usual with this shampoo!
Things to watch out for
A couple of things I noticed – the shampoo isn't tear free, so make sure to keep it away from eyes and noses! And although the smell was delicious and soothing, it really only lasted for the whole of bathtime. Gerrard Larriett sells some leave-in conditioners, so it might be the smell holds better when layered with their whole suite of products.
Pros
pH balanced
Biodegradable and earth friendly
Formulated for sensitive skin
Paraben & Dye free
Smells great
Cons
Not tear free
Smell fades quickly
Contact Info
Phone
1-888-972-7662
Monday – Friday 8:00 pm – 12:00 am EST
Saturday & Sunday 9:00 am – 1:00 pm EST
Email
CustomerService@gerrardlarriett.com
Mailing address
154 South 3rd Street #10
Brooklyn, NY 11211

Conclusion
Overall, I would recommend this shampoo – it's all-natural, lathers nicely, washes out cleanly, and leaves my pup smelling fresh and clean (but more like clean dog than clean bouquet of flowers from the French countryside).
Free from Harsh chemicals: Yes
pH balanced: Information not available from the manufacturer!
Gentle on skin: Yes
Does not strip out the coat: Leaves fur shiny
Washes out easily: Yes
Active ingredients:
Beeswax Coco Betaine, Colloidal Oatmeal, Coco Glucoside, Glyceryl Oleate, Camelia sinensis (Green Tea) extract Honey, Disodium Cocoyl Glutamate, Glycerin, Potassium Sorbate, Sodium Benzoate, Water, Xanthan Gum.
Performance
Burt's Bees sells many different varieties of dog shampoo, offering increased customer choice. The ll-natural ingredients help to ensure that the shampoo is PH-Balanced and gentle to use on dog's skin. It is even safe to use on a dog's face and around a dog's ears. The mild formula does not dry out the skin or fur instead moisturizing and softening both. Some customers have been pleased with the size of the 16-ounce bottle.
This shampoo has a pleasantly mild scent that is not too overpowering. It leaves the dog smelling fresh and is easy to rinse off a dog's fur. It cleans dogs completely of dirt or other refuse. It will not remove topical tick and flea treatments and it is safe to use with both.
Things to watch out for
The scent is too weak to be noticeable. The shampoo does not create a large amount of lather. It has a thin, water-like consistency that requires more shampoo be used, resulting in quicker depletion.

Pros
All-Natural ingredients
Mild, pleasant scent
Moisturizes skin
Makes fur shiny
PH-Balanced
Easy-to-rinse
Safe to use with topical pest treatments
Cons
Thin consistency
Weak, short-lasting scent
Very little lather
Contact Info
Phone: 855-430-8100
Email
info@burtsbeespets.com

Conclusion
This product uses natural ingredients that are gentle on a dog's skin and fur. It moisturizes skin and leaves fur shiny. Some customers have noted that the thin consistency of the shampoo results in needed more to get the dog clean.

Free from Harsh chemicals: Yes
pH balanced: pH7
Gentle on skin: Yes
Does not strip out the coat: Leaves fur soft to touch
Washes out easily: Yes
Active ingredients:
Aloe Vera, vitamins A, B, D & E, 3% of colloidal oatmeal, lauryl glucoside, coco glucoside, glycerin, cocoamphoacetate, purified water, glyceryl cocoate, , allontoin, omega 6, vanilla & almond, and natural preservatives.
Performance
Earthbath offers dog shampoo made completely from all-natural and biodegradable materials. This company offers a variety of different scents such as Oatmeal & Aloe, Mediterranean Magic Rosemary, Mango Tango and many others. There is also a completely tearless variety available as well as a shampoo made specifically for cats.
For customers who have pets that suffer from many allergies, Earthbath offers a completely hypo-allergenic formula.The all-natural formula ensures that your animal is not exposed to anything that could harm it. This shampoo is advertised as cruelty-free and completely gentle to use on animals with sensitive skin or allergies.
This shampoo is most effective with animals that do not have a grain allergy. It works well to soothe skin irritated by allergens or pests. It uses food-grade vanilla and almond extracts in its composition. It has a pleasant smell that is not too overpowering and leaves fur completely clean as well as soft for days after washing.
Things to watch out for
Owners will need to be hyper-aware of their dog's allergies. This shampoo has been known to irritate the skin of dogs who suffer from a grain allergy. The scent, while not meant to be overpowering, can often dissipate quickly and customers have mentioned that sometimes they do not notice a scent at all. There have also been reports of an increase in shedding when this product is used on longer-haired dogs.
Pros
Light smell
Variety of scents and types
All-natural ingredients
Reasonable price
Cruelty-free
Biodegradable
Cons
Smell dissipates quickly
Increase in shedding
Issues in use with dogs with grain allergies
Contact Info
Website
"https://earthbath.com/contact/"
Phone
714-497-3436
Opening Times/ Contact times
Monday ?
Tuesday 10:00 – 15:00
Wednesday 10:00 – 15:00
Thursday 10:00 – 15:00
Friday 10:00 – 15:00
Saturday 10:00 – 13:00 Sunday CLOSED?
Email
Mailing address
Now available!
Facebook
"https://www.facebook.com/earthbath/"

Conclusion
This shampoo has a pleasant smell and is made of biodegradable materials. The company works hard to be cruelty-free. However, the smell dissipates quickly and owners need to be aware that this shampoo causes issues in dogs with grain allergies.

Free from Harsh chemicals: Yes
pH balanced: Information not available from the manufacturer!
Gentle on skin: Yes
Does not strip out the coat: Leaves fur soft to touch
Washes out easily: Yes
Active ingredients:
The ingredients as listed on the product are below:
Aloe Vera, Vitamin A, Almond Oil, Vitamin B and Vitamin C.
Performance
Pro Pet Works sells a pet shampoo made in the U.S.A and contains completely organic materials. As such, it is gentle to use on animals and is particularly effective on animals with sensitive skin. In addition to dogs, this shampoo can also be used on cats, rabbits, horses and ferrets. It is safe to use with topical tick and flea treatments.
This shampoo leaves the animal's fur with a lustrous sheen. Customers have noticed a difference in the softness of the fur after the very first use. The all-natural ingredients give it a long-lasting and pleasant scent of almond; it works great. It will also moisturize skin and help to repel fleas. This shampoo is the same quality that professional pet groomers use.
Things to watch out for
The scent can sometimes be disagreeably strong. Customers have reported decreased effectiveness on longer haired dogs.

Pros
Made from all organic materials
Moisturizes skin
Can be used on many types of animals
Safe when used with topical pest treatments
Leaves fur soft and shiny
Groomer quality shampoo
Immediate noticeable difference
Contact Info
Website
"http://www.propet.com/"
Phone: 1-800-780-0874
Fax: 419-300-8883
Opening Times/ Contact times
Monday – Friday
8:00AM – 7:00PM (Pacific Standard Time)
Los Angeles, CA
8:00AM – 5:00PM (Eastern Standard Time)
Edison, NJ
Email
customer.relations@propet.com
Mailing address
Corporate Office
1601 McKinley Road
St. Marys, Ohio 45885
Phone 800-780-0874
Fax 419-300-8883
Production Locations:
St. Marys, Ohio
1400 McKinley Road
St. Marys, Ohio 45885Kansas City, Kansas
6833 Griffin Road
Kansas City, Kansas
66111Owatonna, Minnesota
800 24th Avenue
Owatonna, Minnesota 55060
Facebook
"https://www.facebook.com/ProPetWorks/"

Conclusion
This product is made from completely organic materials and works well on animals with sensitive skin. It can be used on many different kinds of animals. Customers have reported that the effectiveness is decreased in longer haired dogs.

Free from Harsh chemicals: Yes
pH balanced: Between pH5 and pH7
Gentle on skin: Yes
Does not strip out the coat: Clean and soft
Washes out easily: Yes
Active ingredients:
Disodium oleamido mea, sulfosuccinate, cocomide dietanolamne, aloe vera gel, cocomidopropyl betaine, Sodium laureth sufate
Performance
I'm pleased with such an appropriately named product. Fresh N Clean Scented Shampoo seemed simple and to the point. Meaning, the price is right and the description fits the product. No surprises of pungent dog shampoos I used in the past. Or, lingering bad odors causing guests to make faces while entering my home. If anything, the leftover scent seemed like a deodorizer, or a plug in. I didn't mind having the shampoo on my skin or have the feeling that I need gloves and a mask to wash my dog.
He didn't seem to mind being washed with the Fresh N Clean shampoo. He rarely does mind, but there was no squirming or difficulty once we started. The bubbles never came across as toys for him or anything weird like that. The shampoo worked well with his medium lengthed coat.
There was no leftover soap like I had experienced with inferior products. Other products can come across oily. This wasn't the case with the Fresh N Clean. There wasn't any need for extensive rinsing. His coat was as soft as it has been with any comparable shampoo. There seemed to be an extended pleasant scent in the house about a week after his bath. Not once did the "wet dog" smell get into the air.
Things to watch out for
The only aspect of the product that could be improved is the quality of the packaging. I didn't have any major issues, but I wouldn't want to risk dropping the bottle on the ground.
Pros
Light suds
Excellent price point
Soft coat
Pleasant smell
Cons
Package seems cheap
Spills from delivery
Contact Info
PetAg, Inc
Phone
(847) 683-2288
Monday – Friday 8:00 am – 4:30 pm CT
Email
Mailing address
255 Keyes Ave
Hampshire, IL 60140

Conclusion
Overall, I believe this is an excellent product. I will most definitely purchase the item again. Most likely several times because of the savings on air fresheners.

Free from Harsh chemicals: Yes
pH balanced: Information not available from the manufacturer!
Gentle on skin: Yes
Does not strip out the coat: Leaves fur shiny and soft
Washes out easily: Yes
Active ingredients:
Aloe vera gel, chamomile extract, coconut shampoo base, mint extract, nettle extract, rosemary extract, tea tree oil, vitamins C & E.
Performance
This product is advertised as using natural oils and herbs in its composition. The mint and lavender scent is not too overpowering and promotes relaxation. The scent is pleasant and long-lasting. It makes the fur soft and gives it a shiny sheen. It is a combination of shampoo and condition will help save money as you will only need to buy one bottle of product. It is made in the United States.
The shampoo has a thick consistency and a dense lather which washes out easily to ensure cleanliness. It works effectively on both small and large dogs. It does not dry out the skin or fur, instead working to moisturize both. Pet parents have reported that it does not take a large amount of product to get their dogs clean, ensuring that the product will last.
Things to watch out for
There have been concerns about the price. It is not very effective on dogs with skin allergies and can irritate the skin, inadvertently causing a flare up of irritation. Some have reported that the smell is weak.

Pros
Natural ingredients
Pleasant smell
Moisturizes skin
Thick consistency and lather
A little product goes a long way
Easy to rinse out
Makes fur shiny and soft
Cons
Need to be mindful of pet allergies
Weak, short lasting smell
Concerns about price
Contact Info
Cloud Star
11401 Olive Blvd, Suite 210
St. Louis, MO 63141
Phone: 800.361.9079
Fax: 909.385.1041
Email: mail@cloudstar.com
Office hours are 8:00 am – 5:00 pm Central Standard Time

Conclusion
This product is made with natural ingredients and has a pleasant scent. Its thick consistency ensures that it does not take a lot of product to get the dogs clean. However, customers will need to be mindful of their dog's allergies as this can cause a flare up of irritation of symptoms.

Free from Harsh chemicals: Yes
pH balanced: Information not available from the manufacturer!
Gentle on skin: Yes
Does not strip out the coat: Leaves fur soft to touch
Washes out easily: Yes
Active ingredients:
Below are the ingredients that the manufacturer lists in their product. All ingredients are non-toxic:
Oatmeal, jojoba and coconut oils, shea butter, rosemary, aloe, chamomile, sodium lauryl sulfate, Glycol Distearate, Cocamide-MEA, and Laureth-10
Performance
OxGord offers an all-natural dog shampoo with a pleasant scent of cherry-almond. It is advertised as helpful for soothing a dog's irritated skin irrespective of the cause: it will work to treat skin afflicted with allergies, irritation or pests.
The manufacturer produces these products in the United States. They will ship the bottle of shampoo in a plastic bag as a safeguard to protect against leakage during delivery. The bottle does not leak and it is very easy to stretch out the shampoo. It does not take a gratuitous amount to clean your dog.
This shampoo will also enhance the softness of your dog's fur, adding volume and shine. It rinses out easily and will leave your dog's fur clean.
Things to watch out for
Consumers will have to have a heightened awareness of their dog's allergies. There has also been some customer concern regarding the use of sodium lauryl sulfate, which is a foaming agent, and its effects as a skin irritant. Customers have also reported that it will greatly irritate a dog's eyes. It will also act as a deterrent against chewing. Customers report a significant decrease in dogs biting themselves.

Pros
Clean cherry-almond smell
Adds volume and softness to fur
Made with organic ingredients
Reasonable price
Cons
Has been known to irritate allergies
Irritates eyes
Contact Info
Website
"http://www.oxgord.com/"
Phone
1-855-OxGord-0
(1-855-694-6730)
Opening Times/ Contact times
Monday – Friday
8:00AM – 7:00PM (Pacific Standard Time)
Los Angeles, CA
8:00AM – 5:00PM (Eastern Standard Time)
Edison, NJ
Email
customerservice@oxgord.com
Mailing address
16325 S Avalon Blvd.
Gardena, CA 90248
1118 Glenville Dr.
Los Angeles, CA 90035
Facebook
"https://www.facebook.com/Oxgord-796234643757955/"

Conclusion
This shampoo is made with many natural ingredients. It is conducive to conscientious consumers who are concerned about products made without cruelty and with vegan ingredients. However, consumers need to be aware of their pet's allergies and be sure to keep the soap out of their pet's eyes.

Free from Harsh chemicals: No
pH balanced: Information not available from the manufacturer!
Gentle on skin: Yes
Does not strip out the coat: Leaves fur shiny but dry
Washes out easily: Yes
Active ingredients:
Climbazole used to treat fungal infections, 3% of chlorhexidine used as a bactericidal and a fungicidal, Phytosphingosine-salicyloyl used as bactiostatic and
Lipacide C8G used as a moisturizing agent.
Performance
Douxo shampoo has been shown to be effective on dogs with skin conditions caused by allergies. It is effective on many conditions ranging from mild to severe. It works as an antiseptic to prevent infection from forming in wounds caused by scratching. It contains an anti-seborrheic specifically to treat allergic skin disorders.
When used according to the directions on the bottle, one bottle can last two months or more. It leaves the dog smelling clean and fresh. During the bath, the shampoo will create a thick lather that is easy to rinse off. It works to moisturize the dog's skin and will leave the fur shiny. It is especially effective in treating skin conditions that cause fur loss and customers have reported that their dog will grow fur back quickly. Customers have also reported that repeated use of the shampoo will help decrease vet visits and save money while still maintaining a healthy lifestyle for the dog.
Things to watch out for
While the chlorhexidine helps with allergic skin conditions, it is an antibiotic that the owner needs to be aware of when using this product on their dog. If the shampoo is ingested, it can make dogs sick to their stomachs. The owner must also be careful to avoid getting the soap in the dog's eyes as it will cause massive irritation. This shampoo will also dry out a dog's fur which leaves it brittle. Customers have reported that the bottle the shampoo comes in will leak.

Pros
Antiseptic
Treats allergic skin conditions
Leaves fur shiny
Helps fur grow back
Thick lather
Easy to rinse off
Long lasting
Cons
Chlorhexidine is harmful if ingested
Leaky bottle
Dries out fur
Irritates eyes
Contact Info
info@entirelypets.com
1-800-889-8967
These call centers are open 7 days a week in Pacific Time.
Hours are below:
Monday & Tuesday (PST) 5:00 AM – 7:30 PM
Wednesday – Friday (PST) 6:00 AM – 6:30 PM
Saturday (PST) 7:00 AM – 4:00 PM
Sunday (PST) 8:00 AM – 3:00 PM
sales@entirelypets.com

Conclusion
While this shampoo is medicated specifically to treat allergic skin conditions, the antibiotic chlorhexidine can cause stomach illness so will need to be vigilant so their dog does not ingest it. It will leave the fur shiny and clean although there have been reports that it will dry the fur out, causing brittleness.

10

Wahl Natural Pet Shampoo

– Cheapest Shampoo, but is Full of bad Chemicals!
Free from Harsh chemicals: No
pH balanced: Information not available from the manufacturer!
Gentle on skin: No
Does not strip out the coat: Leaves fur shiny
Washes out easily: No
Active ingredients:
Aloe, Coconut cleansers and fatty acids, soy and sugar cleanser, unspecified vegetable cleanser, Oatmeal Extract, Water.
Performance
This shampoo is advertised as using all natural ingredients. It helps to get rid of foul smells that may cling to your pet. It is PEG-80 free. Customers have reported that there is a nice lather and it suds up nicely. It makes fur shiny and is sold at a reasonable price.
It functions well as a shampoo. For the price, the customer will get a large amount of product. Wahl's offers a variety of scents which allows for customer choice.
Below are the ingredients listed by the manufacturer
Things to watch out for
This product contains 5% more surfactants that other dog shampoos. There have been reports that
this product also contains sulfates, silicones and an antibiotic called chlorhexidine, which has been known to be harmful to pets
. It is not good for use on dogs with sensitive skin and will dry out the skin.
Pros
Low Price
Pleasant smell
Helps get rid of foul smells
Cons
Owners need to be cautious of dog's allergies
Contains sulfates and silicones
Contains chlorhexidine and surfactants
Dries out skin
Not good for sensitive skin
Contact Info
For Technical Support or Questions
Phone:  800-767-WAHL (9245)
Email: techsupport@wahlclipper.com
1 206-266-2992
Seattle, Washington, United States

Conclusion
While the price is low, reports of chemicals present in the shampoo may be a cause for concern for pet owners. This shampoo will make fur shiny and clean the dog well but it is not good for use on dogs with allergies or sensitive skin.

Dog Shampoo Buyer's Guide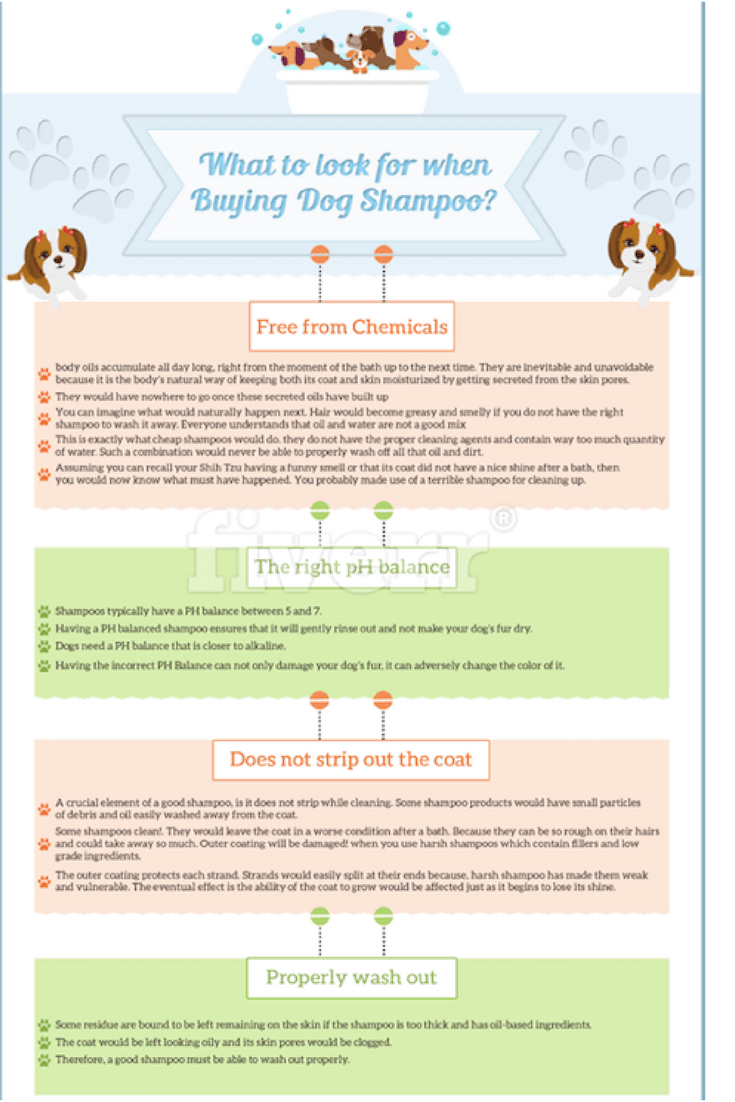 Ingredients
pH Balance
Does it gently wash out debris?
Does not strip the coat
Does it properly wash out?
What are some other concerns?
When buying a shampoo for your dog, it is important to look at the ingredients list to ensure that there are not any chemicals that could harm your pet. Shampoos made with natural ingredients can help ensure that your dog is not harmed nor is the skin irritated. Some chemicals can aggravate allergies or be harmful if ingested, causing the dog to be sick to its stomach.

Shampoos typically have a PH balance between 5 and 7. Having a PH balanced shampoo ensures that it will gently rinse out and not make your dog's fur dry. Dogs need a PH balance that is closer to alkaline. Having the incorrect PH Balance can not only damage your dog's fur, it can adversely change the color of it.

When looking for a shampoo, a gentle rinse will be helpful. A shampoo should clean dirt and other refuse off your dog while not adversely affecting the fur or skin. Some shampoos with filler ingredients will weaken the dog's coat while washing out debris so it is best to avoid this. If your dog has allergies, it is even more imperative to choose a gentle shampoo. Sometimes shampoos will have chemicals that will either cause or mimic an allergic reaction.

Shampoo should enhance your dog's natural fur and skin. Stripping it off the natural oils will leave the fur brittle and the skin dry which will not be beneficial for your dog in the long term. If a shampoo has oil-based ingredients, it will clog the pores and leave the fur greasy. The key is to find a balanced shampoo that will enhance the natural softness of your dog's fur.

Shampoo should wash out easily and not linger. It is important for a shampoo to not leave any residue that your dog could inadvertently ingest. Products that use phosphates, phthalates and parabens are not easy to wash out nor are they gentle on the dog's skin and fur. Phosphates are an inorganic salt-like chemical which can dry out fur and skin. Phthalates are a salt typically used in the productions of plastics. Parabens are used as a preservative: these chemicals can disrupt or completely inhibit hormone production, which can lead to health complications.

Buying a shampoo that is anti-fungal will help prevent fungal infections such as aspergillosis which can occur if the dog's immune system if compromised by stress. Shampoos that contain antiparasitic agents can help prevent pests from making a home on your dog's skin. Shampoos with antimicrobial and antibacterial agents can help prevent infection. Analgesics should be considered if your dog's allergies cause it to scratch so much it causes injury as analgesics can help with pain. Anti-inflammatory agents can also keep your dog's skin from being inflamed.

Different shampoos for different uses:


Just like there are different breeds of dogs out there, so also there are different shampoos that can be used for different purposes.
For coat and skin issues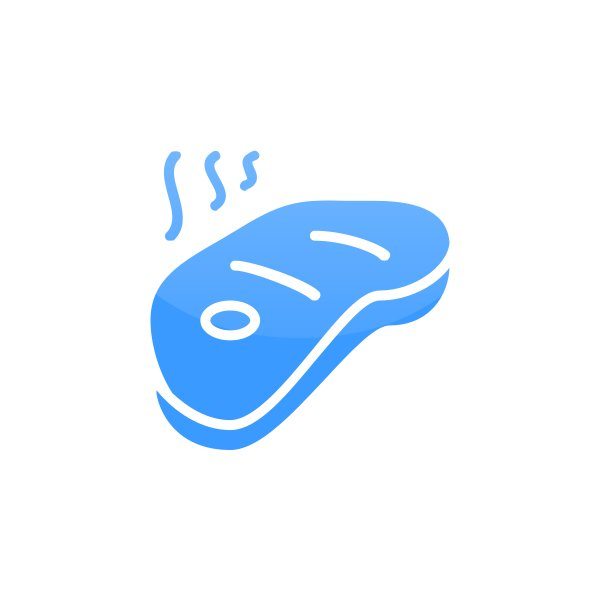 You are going to need a specialty shampoo if your pet has either dandruff, bacterial or fungal skin infections, and/or skin yeast infections. Sofee & Co is such a specialty shampoo that is designed to deal with such issues while still keeping its overall integrity as a shampoo of high quality.

For Allergies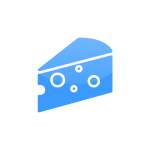 Shih Tzu are a tiny dog breed which do not go too well with allergies. Apart from adding an element which would soothe their irritated, itchy, and red skin, a good shampoo for allergies like Gerrard Larriett would also meet all the previously listed elements.

For Sensitive Skins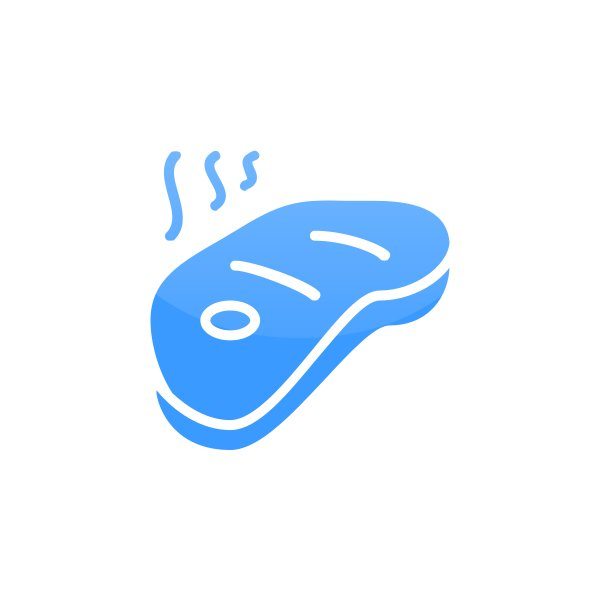 The sensitivity of the skin could actually be as a result of those products containing chemicals which irritate or are not properly pH balanced. Both of which make it look as if your dog, has an intolerance for shampoos. In such situations, these issues can be handled by making use of basic shampoos like Burt's Bees.

Basic shampoo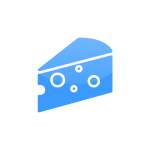 An essential basic shampoo would be an ideal foundation, as long as the dog does not have any issues like hairs which are broken or frizzed, or skin which itches. For a luxurious coat, such basic shampoos as Pro Pet should be used with the right leave-in and conditioner.

Shih Tzu Leave-in sprays and Conditioners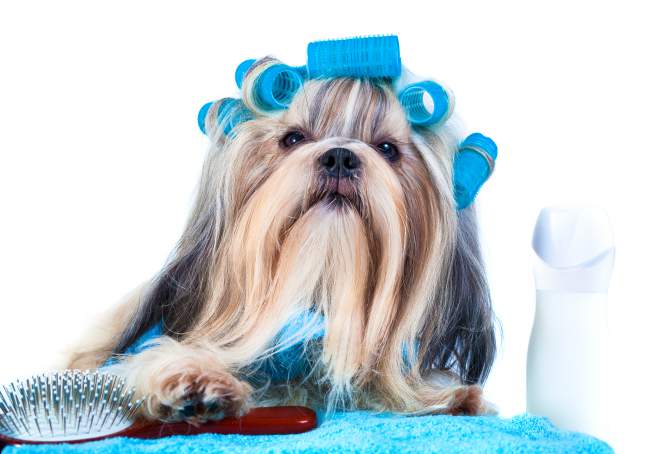 Anyone would want to know why sprays and conditioners are still vital:
after all you might already have a good shampoo.
Well, although you might have a good shampoo, a leave-in spray and a conditioner are still needed for ensuring retention of colour and shine, and maintaining the health of the coat. What do you think is going to protect the hair once it has taken its bath? Of course that is the duty of the leave-in spray and conditioner. A really good conditioner will protect the hair shafts and hair cuticles by providing a good foundation, while as days go by in between washings a protection would be provided by the leave-in spray.
The roles of the leave-in spray and conditioner are numerous. They both ensure that an additional layer of protection is added to the Shih Tzu against outside elements like arid air and the sun, while also offering prevention from contact friction and split ends. Also, the hair would be kept separated by the use of a really good leave-in spray, thereby ensuring that whenever you brush their hair mats do not quickly form. Small tangles can also be worked out.
Some Tips for Spritzing, Conditioning, and Shampooing:
Anytime you brush the coat, spritz its coat. Several Shih Tzu go well with misting once in three days.
Use a patting motion so that you do not rub the coat dry. Afterwards you make use of your spritz of choice before combing. In order to distribute the product to the ends, make use of a metal comb and spritz at least an inch from the roots.
When massaging in the conditioner, do so for between 3 and 4 minutes. There are usually no added benefits if you do it for longer than this.
Before you add shampoo, get the coat properly wet. The best option for this is to use a nuzzle. To work this into a lather, make use of your hands, utilizing about five minutes to get the body scrubbed.
When you think you have done enough of this and you feel ready to rinse, repeat the process once more. This is because you want the coat to be set for the conditioner and also to eliminate any remaining residue at the skin level.
Remember to comb the coat into separate hairs before you bath the Shih Tzu.
All of these tips would be applied once you have satisfactorily chosen your products for conditioning and shampoo. Except if it has a problem with mites and yeast, you should condition and shampoo it once every three weeks. Even the best shampoos would not be able to maintain oils that are washed away too frequently, that is assuming you shampoo too often. And then again too much oil might accumulate if you wait too long in between baths. So you just need to strike a balance when it comes to bathing your dog.
Spritzers for dogs – The Top Picks


Pick 1: one of the best recommended leave-in sprays – The Stuff. This leave-in spray is the appropriate balance to prevent split ends, protect its coat from the sun and contact friction, it does not weigh down the Shih Tzu, and maintains a healthy, bouncy, and super shiny coat.
Pick 2: a superb leave-in coat spritz. Nootie Daily Spritz. Available in five different scents of warm vanilla cookie, sweat pea and vanilla, Japanese cherry blossom, cucumber melon, and coconut lime. Nootie Daily Spritz is a leave-in coat spray of super quality which can do almost all that the other products cannot do.
Getting the Long Coat of a Shih Tzu Groomed
Any owner knows that the long, beautiful coat of their Shih Tzu makes it a fascinating, and charming little pet dog. However, we usually overhear such owners complaining of the coat grooming being a time consuming, difficult, and demanding task.
Others might want to wonder why the coats on some Shih Tzus look like a messy lamp brush while others are so long and shiny. There is no mystery when it comes to giving a long and beautiful coat.
All that is required is some knowledge and information on how to groom. Therefore, in order to provide a long beautiful coat, you would have to be prepared to engage in regular routines of grooming.
Shih Tzu Cosmetics and Grooming Equipment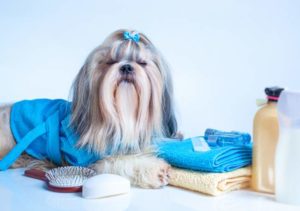 It is very important that you select the right kind of grooming equipment. This does not mean you have to spend a lot of money on combs and brushes. Just a few that are of excellent quality would be enough to get the job done. A decent Brush is the most important piece of grooming equipment. Apart from being very suitable for undoing and lifting tangles those brushes are also very gentle.
In addition to the brush, you are going to require a metal comb which is straight, with two ends, one of which has fewer teeth and the other end with lots of teeth. In order to make a top-knot for shows, you are going to get a plastic comb that has sharp teeth. This plastic comb can equally be used to comb the facial hair and whiskers. For finishing the hair in the paws you are also going to have to get a pair of small trimming scissors.
Whenever you are combing it, it is recommended that you utilize Ring5 Coat Gloss or any other good grooming liquid that pet shops have available. But if that would be a bother, a conditioner, and some water could be mixed to make your own grooming liquid.
We have previously talked of the best Shih Tzu shampoo's and conditioners that are good. You should remember that when it comes to selecting conditioners, shampoos, and generally other grooming equipment, quality should be the watchword. Many Shih Tzu owners tend to not realize this.A lot of the conditioners available today tend to easily create tangles. To save yourself from avoidable tangles, why not go for top quality grade conditioners like Summerwinds Protect-a-Coat, Hair Care Balsam of KW, Jean-Pierre Herv, #1 All Systems, Biogroom, Coat Conditioner of Coat Handler, or Conditioner Concentrate of Vellus.
And if you have a puppy Shih Tzu, you might want to consider getting for them a shampoo which is mild and not one which is strong. Their coats are made dry by strong shampoos. Great shampoo products for puppies are Protein/Puppy of KW, Shampoo Concentrate of Vellus, Protein-Lanolin of Biogroom, and Super White of Biogroom (great for white paws and whiskers).
Related Buyer's Guides for Shampoo for Shih Tzu dogs…