It can be incredibly gratifying and heartwarming to welcome a furry, four-legged companion into your life. Dogs rapidly become treasured parts of our families because of their steadfast loyalty and unlimited affection. You have the incredible chance to develop a close and meaningful relationship with your dog as a dog owner. Being a responsible dog owner has important responsibilities in addition to the wonderful love and company they provide. In this article, we'll look at eight essential tips that every dog owner should follow to make sure their cherished pets have long, happy, and full lives. Let's start this adventure of canine companionship together, from the fundamentals of pet care to developing an unbreakable bond!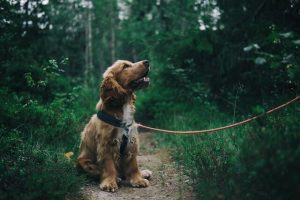 Hygiene and Grooming
Regular grooming benefits your dog's health as well as keeping them looking neat and clean. Breed differences may affect grooming requirements. However, all dogs need to be kept up to maximum standards. Knowing the precise requirements for your dog's coat type is important because grooming requirements differ depending on the breed. To avoid matting and get rid of any loose fur, brush your dog's coat and wash it as necessary. Proper grooming also aids in the early detection of skin conditions or other health issues. It can also be advantageous to use a good tear stain remover for dogs, particularly for breeds prone to tear staining around the eyes. However, for your dog's general well-being, regular brushing, nail trimming, ear cleaning, and dental care are necessary grooming procedures.
Decide on the Breed After Research
Understanding the traits and needs of various breeds is crucial when thinking about buying a dog. Every breed has a unique temperament, amount of energy, grooming requirements, and potential health problems. While some breeds may do well in a one-person home, others may be better suited for households with children. You can choose a breed that fits your lifestyle and tastes by doing thorough research before making a decision. There is a great fit for everyone, whether you choose a little lap dog, an active companion for outdoor activities, or a low-maintenance type.
Adopt from Rescues or Shelters
The experience of adopting a dog from a shelter or rescue group can be immensely rewarding. There are many devoted animals in need of lifelong homes in these institutions. Adopting a dog helps lessen the number of stray animals on the streets and gives a deserving canine a second chance at happiness. Dogs in shelters and rescues frequently undergo behavioral evaluations, which can help you find a companion that fits in well with your family and way of life. Keep in mind that mixed-breed dogs can be just as delightful and affectionate as purebred dogs, and they can even have fewer health problems.
Adequate Feeding and Nutrition
A healthy diet is the foundation of a dog's well-being. A dog's general health requires high-quality food that satisfies its nutritional requirements. For advice on the ideal food for your dog based on aspects including age, size, exercise level, and any current medical concerns, speak with your veterinarian. Portion control is important to avoid obesity, which can cause several health issues. Avoid giving your dog table scraps because a lot of human foods can be toxic or hazardous to dogs. Instead, provide them with nourishing dog treats as tokens of your appreciation throughout training and bonding sessions.
Be Sure to Get Regular Exercise and Brain Stimulation
Dogs need daily exercise to maintain their physical and mental health because they are naturally energetic animals. The quantity of activity needed for your dog depends on its breed, age, and state of health. Take them on daily walks, play fetch with them, or bring them to a dog park so they may meet other canines. Equally important is mental stimulation, which can be provided by interactive toys, puzzles, and training exercises that keep their minds engaged and prevent boredom-related behavioral issues. A dog that gets enough exercise and mental stimulation is happier, less stressed, and less inclined to act destructively.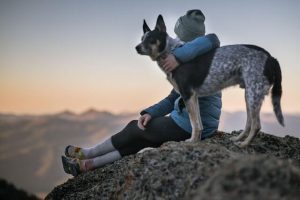 Visits to the Vet Regularly
For your dog to be healthy and live a long time, regular trips to the vet are necessary. Regular examinations enable your veterinarian to keep track of your pet's general health, identify any potential health issues early, and provide any required immunizations. Your dog might need more frequent visits as they get older. For example, senior dogs may require semi-annual examinations to track changes in their health caused by aging. Additionally, routine dental exams and cleanings are essential for maintaining proper oral hygiene and avoiding dental issues.
Get Your Dog Socialized and Trained
Early socialization is essential for the growth of a dog. During their crucial socialization stage (between 3 and 16 weeks of age), your puppy should be exposed to a variety of people, animals, and situations. This will help them grow up to be well-adjusted and self-assured. The likelihood of fear-based aggressiveness and the fear of novel situations decrease with socialization. Enrolling your puppy in puppy classes and training sessions not only gives them the fundamentals of obedience but also deepens your relationship with your pet. Treats and praise are two examples of positive reinforcement techniques that work well to reward excellent conduct.
Love and Attention Without Conditions
Dogs require the most love and care from their human companions. They are extremely gregarious creatures that develop close emotional ties with their owners. It's essential for your dog's happiness and emotional health to spend quality time with them, show them affection, and engage in play. Dogs are perceptive and can tell when their owners are joyful, stressed out, or angry; as a result, they frequently show their owners empathy and unwavering affection. Reciprocating that love and establishing a lifelong relationship with your furry friend are essential components of being a responsible dog owner.
Remember that the love and connection you share with your furry buddy will be one of life's most treasured experiences as you set out on this road of dog ownership. By following these eight vital pieces of advice, you are not only ensuring the health and happiness of your cherished canine companion, but you are also creating a solid and lifelong link.
So embrace the joyful adventure of dog ownership with an open heart, whether your dog is a playful puppy, a devoted senior, or anywhere in between. Your canine companion will give you a lifetime of love, devotion, and unending delight in exchange.