In this article, we will dive deep into the question "Can dogs eat pie crust?"
The answer is unfortunately not that simple! But, with holidays around the corner, It's definitely a common question asked by plenty of pet parents. There are tons of factors that go into this answer, so let's dive in!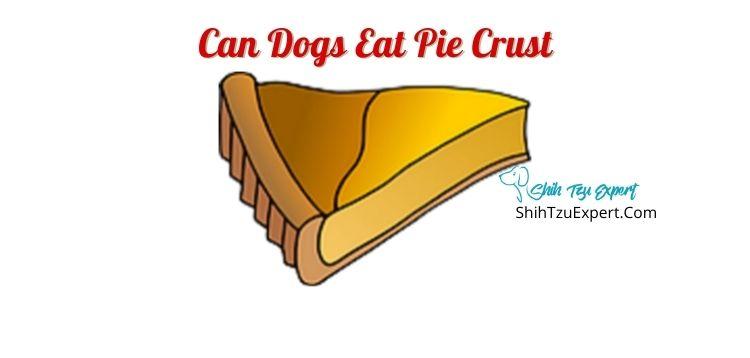 Can Dogs Eat Pie Crust?
While most pups would enjoy the tasty snack, there are definitely some risks with ingesting pie crust. While small amounts of the crust should be safe, avoid feeding your pet too much!
You could be at risk of making your pet ill.
But, most basic pie crusts are safe for your dog to ingest and won't be a major cause of worry!
How Bad Are Pie Crust For Dogs [Can They Kill Dogs]?
When given in moderation, pie crust won't harm your dog! This is assuming the pie crust is made of typical ingredients.
While the ingredients in a pie crust are safe for dogs, if the salt content is high in the pie crust, it's best to avoid giving it to your dog, as this may cause an upset stomach.
If given in small amounts, your pup should be safe to enjoy a tasty treat!
What Is Pie Crust?
Pie crust is a pastry made of 5 easy ingredients – flour, butter, salt, sugar (optional), and ice water.
These ingredients are then made into a dough and cooked in the oven with some form of filling. The possibilities are endless!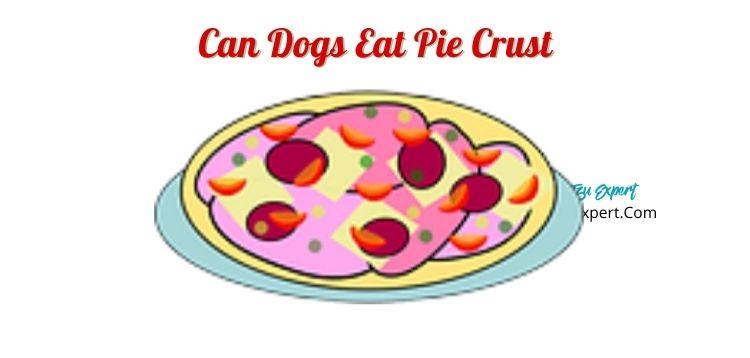 Can Dogs Eat Raw Or Cooked Pie Crust?
Raw pie crust is extremely dangerous for dogs and should not be given to them!
This is assuming that there is a possibility that there is yeast added to the pie crust.
Dogs have an inability to digest yeast. This can lead to an upset stomach including symptoms such as vomiting, nausea, diarrhea, and pain.
Can Puppies Eat Pie Crust?
Puppies tend to have more sensitive stomachs than adult dogs, so be weary when feeding your puppy human foods. No matter how many puppy dog eyes they give you!
When trying to get your puppy to try new foods, always remember to test in small amounts and watch them closely to observe for any adverse effects!
Will My Dog Get Sick By Eating Pie Crust?
Too much salt ingested by a pup can cause an upset stomach. If given in access, your pup may experience vomiting, diarrhea, dehydration, etc.
If your pup has these symptoms, it is always best to be seen by a veterinarian immediately. You can avoid this by always checking the ingredient list to see what's in your pie crust!
Is There A Way To Make Pie Crust Safer To Eat For Dogs?
Absolutely! There are tons of pet-friendly pie crust recipes that include tons of pup-friendly ingredients!
Forego the salt, butter, and sugar in a regular pie crust recipe and add some pet-safe ingredients like bananas, oat flour, pumpkin puree, and apple sauce!
Is Pie Crust Raw?
Pie crust is typically a cooked pastry that is used to hold a pie filling.
As mentioned before, the raw dough can be bad for your pup to ingest, so absolutely avoid it!
What Type Of Ingredients Are Used In Pie Crust?
The most common ingredients are flour, salt, butter, sugar, and water.
But, tons of other ingredients can be added to the pie crust! Pie crust can include spices like cinnamon, add-ins like chocolate chips or graham crackers, and more!
It is always important to make sure any added ingredients in a pie crust are pet friendly. Always check the ingredient list, or always make the pie crust yourself to ensure it's safe!
Which Brand Of Pie Crust Can Dogs Eat?
The safest way to ensure your dog is not ingesting any ingredients that aren't pet-friendly is to make the pastry yourself!
That being said, if you carefully read the ingredients of the pie crust and don't see any toxic items, it should be safe for your dog to ingest a small amount!
How Can I Stop My Dog From Eating Pie Crust?
If table swiping is something you're worried about, then teaching your dog some commands like "leave it" or "drop it" can help a ton with dogs obsessed with food!
If your pup is obsessed with stealing food, hiring a trainer who can help with food control can make a big difference!
Should I Take My Dog To A Vet If It Eats Pie Crust?
If your dog is experiencing symptoms like vomiting or diarrhea, it would be best to get him seen right away by a veterinarian.
It's always better safe than sorry! When dogs fall ill, you never know what they could have eaten. They could have gotten into something when you weren't looking!
What Happens If A Dog Eats Pie Crust?
If a dog eats a piece of that delicious pastry, don't panic! Your pup is most likely fine!
If you know that there was an ingredient in the crust that's toxic, have your pup seen by a vet right away. If you're not sure, watch your dog for any sickness, or call your vet to let them know that you will be monitoring your pet.
Always make sure your dog has plenty of fresh water available when feeding your dog anything!
How Long After A Dog Eats A Pie Crust Do They Get Sick?
If there was a toxic ingredient in the pie crust, your pup can become sick anytime.
Most commonly, dogs experiencing toxicity (from chocolate, for example) can experience symptoms 6-12 hours after digestion.
How Long Can A Dog Live After Eating Pie Crust?
Your dog will most likely be okay if it ingested a small amount! If your dog ingested a large amount of crust, contact your vet for the next steps!
How Many Dogs Die From Eating Pie Crust?
It is unknown how many dogs die a year from pie crust, but thousands of dogs die a year from human food!
Always watch your counters and keep human food safely away from your pups!
What To Do If My Dog Eats Pie Crust?
If ingested in a small amount and the ingredients are safe, It will be okay!
Is There A Home Remedy For A Dog Who Ate Pie Crust?
While there is nothing you should do to force your dog to throw it up without advice from a veterinarian, it is always recommended to keep fresh water nearby!
If your pup has a mild upset tummy, try feeding them bland foods for a few days. Bland food can include rice, boiled chicken, and pet-approved vegetables!
Can A Single Serving Of Pie Crust Kill A (Chihuahua, 30 Pound Dog,German Shepherd) Dog?
If the pie includes ingredients like raisins, grapes, or pure cacao, these ingredients can be fatal.
Thousands of dogs die a year from human food toxicity.
If the ingredients are safe, large amounts may still make your pup experience adverse effects. Always watch out for these outcomes and keep your vet on speed dial!
How Much Pie Crust Can Dogs Eat Safely?
This answer depends fully on the ingredients on the crust!
If you incorporate organic ingredients while baking the pie and put it all together yourself, your pup should be able to ingest a healthy amount!
By doing so, you would be able to have peace of mind when feeding your pup this tasty treat!
But, it's always best to stick to tiny amounts when feeding human food.
Symptoms Of Pie Crust Poisoning In Dogs
Here are some symptoms of food poisoning in dogs
Vomiting.
Diarrhea.
Panting and salivation.
Severe thirst.
Uncontrolled peeing.
Hyperactivity.
Nausea.
Dizziness.
Is Puff Pastry Better For Dogs Than Pie Crust?
Puff Pastry may contain more yeast and sugar than a pie crust, which can also upset your dog's stomach if given in large amounts!
Can Dogs Eat Apple Pie Crust?
While most basic apple pie recipes probably don't include any toxic ingredients, the large quantities of butter, sugar, and fat could make your dog sick.
Additionally, some apple pies contain nutmeg, which is a very dangerous spice for your dog to eat.
Can Dogs Eat Pumpkin Pie Crust?
Your dog may get an upset stomach from pumpkin pie, but dogs do love regular pumpkin puree!
Consider feeding this instead of pie filling to avoid any upset stomachs! Pumpkin puree is commonly used in dog-safe pie recipes, but should still only be given in small amounts.
Can Dogs Eat Pecan Pie Crust?
Depending on the size of your dog, pecans can be dangerous to your dog's health. One or two should be okay, but any more than that can cause stomach upset.
References
https://www.akc.org/expert-advice/health/what-to-do-if-your-dog-ate-chocolate/
https://pets.webmd.com/dogs/food-poisoning-dogs-what-to-know