It's no secret that dogs are at the top of our list when it comes to furry friends. But before you get too wrapped up in puppy love, make sure you're aware of the risks associated with having a canine companion, as nearly 5 million dog bites are reported each year in the U.S. alone. Dog bites can be more than just painful; they could also get you or someone else into legal trouble. As a pup parent or simply someone who spends time around dogs often, it's crucial to understand how to prevent and respond to these situations appropriately for everyone's safety and peace of mind.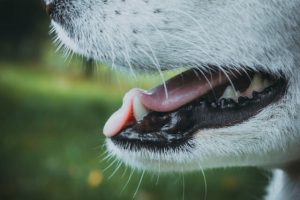 Legal Action May Be Necessary
When it comes to dog bites, legal action is sometimes necessary to determine liability and ensure fair compensation for injuries. As a dog owner, you may be legally responsible if your dog bites or attacks someone. The victim can sue for medical expenses, lost wages, pain and suffering, and other damages. Even if the victim partially provoked the dog, you may still be liable since you are responsible for controlling your pet. The law varies by state, but most follow the "one bite rule," which is to say that owners are liable only if they knew or should have known their dog had aggressive tendencies. This Orange County dog bite lawyer states that a dog owner could be responsible if their dog bit someone in public or bit an individual who was lawfully invited into their residence. However, If you are the victim of a dog bite, legal action helps hold irresponsible owners accountable. Suing provides a way to recover damages like medical bills, especially if the owner was negligent. The court can order compensation for physical injuries, emotional distress, disfigurement, or other impacts.
However, you may be partially liable if you provoked the dog unreasonably. An attorney can advise if you have grounds to sue after a dog bite. They can negotiate a fair settlement or take the case to court if needed. Regardless of which side you're on, legal action ensures a just outcome after a dog bite incident. It incentivizes owners to control pets responsibly and compensates bite victims for their damages. While a last resort, the law provides recourse when negotiations fail.
You Must Get Treated Immediately
Seeking prompt medical care is crucial when dealing with dog bites for several vital reasons. First, dog bites can cause bacterial infections, even from dogs with clean mouths. Their teeth puncture deep into the skin, driving bacteria into the wound. Some dogs may also harbor tetanus or rabies, so bites require immediate cleaning and antibiotics. Ignoring a bite raises the risk of the injury becoming infected or the victim developing sepsis. Complete examinations are also needed to assess the extent of the physical damage. While some bites only break the skin, others can sever tendons, muscles, or nerves. Bite victims may require stitches, surgery, or even plastic surgery. X-rays help locate any underlying bone fractures, too. The sooner the bite is professionally treated, the better the outcome typically is.
Additionally, the medical record provides documentation if the victim pursues legal action. The bite report, treatment notes, and bills can support the victim's case when suing a negligent owner. This evidence helps prove the bite occurred, shows damages incurred, and assists in recouping expenses. Essentially, prompt medical intervention is vital anytime someone suffers a dog bite. It allows for proper wound cleaning, antibiotics delivery, damage assessment, and record keeping. Seeking immediate healthcare mitigates infection risk, improves healing, and benefits any potential legal proceedings. Both bite victims and responsible pet owners should waste no time getting medical attention after these incidents.
You Should Never Approach A Random Dog
Approaching an unfamiliar dog can be risky, and consequently, most people strongly advise against it. Even dogs that seem friendly can bite if startled or scared. Since you cannot read a random dog's body language and signs of aggression, keeping your distance is safest. Dogs often view strangers as threats, especially when in their territory. Petting or interacting with them removes a barrier and invades their space. This provocation could prompt an aggressive reaction, even from ordinarily docile dogs. Their sharp teeth can cause serious lacerations and crushing injuries. Children are especially vulnerable due to their small size.
Moreover, you have no way of knowing a random dog's past or temperament. Abused rescue dogs may be fearful or reactive. Some breeds, like pit bulls, have greater bite strength as well. Unless the owner confirms it is safe, assume the worst and do not engage with unfamiliar dogs. If a random dog approaches you, remain still and avoid direct eye contact. Do not make sudden movements or noises that could startle them. Back away slowly if able, keeping your hands low. Running may trigger their prey drive. If the dog is aggressive, put any object you can between you and it. While most dogs won't bite unprovoked, it's impossible to tell which will react badly when approached. For your own safety and theirs, refrain from engaging with any unknown dog without the owner's consent. Simply let them be.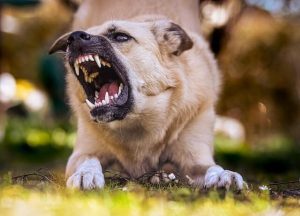 You Should Report Dangerous Dogs To Animal Control
Reporting aggressive, threatening dogs to animal control protects public safety if you have reasonable concerns about a dog attacking or biting someone. Though difficult, reporting a dangerous dog could prevent serious injuries or even save a life. Animal control officers are trained to investigate public safety complaints about animals. When following up on dog bite reports, they will evaluate if the dog exhibits aggressive tendencies that put people at risk. They can require secure fencing, muzzles in public, restraints, or other measures to control the threat. However, they also aim to keep pets with owners whenever safely possible.
If an investigation confirms a dog is highly dangerous, animal control may have no choice but to remove it from the owner. They can mandate humane behavioral training, require the dog to be housed away from people, or even order euthanization in some cases. Reporting gives animal control a chance to intervene before a needless tragedy occurs. However, you should only report dogs you have directly observed displaying threatening behavior or signs of aggression. Do not make assumptions based solely on breed reputation or hearsay. Make sure you have reasonable evidence of danger before filing a complaint.
Awareness of the risks surrounding dog bites and knowing how to respond is critical for all dog owners and community members alike. Seeking prompt medical care, reporting dangerous dogs when warranted, and understanding the legal implications can help mitigate the potential damage these incidents can cause.