We may earn commission from qualifying purchases at no extra cost to you.
Learn more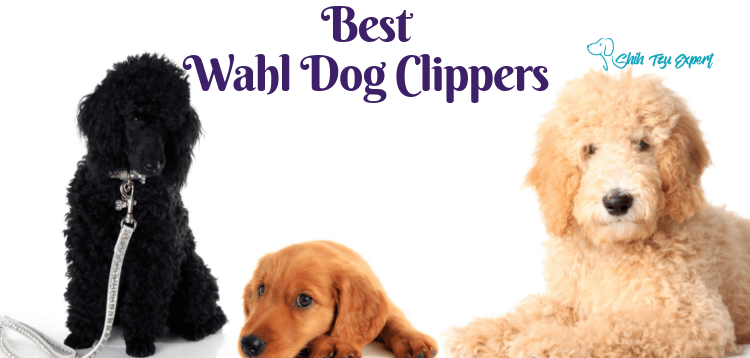 Rather than taking their dog to the groomer's every season, a growing number of dog owners are opting to start grooming at home. With numerous grooming tutorials and resources available to the prospective home groomer, the decision and learning process is easier than ever. Can't decide which brand is best? here is a comprehensive guide to finding the best Wahl Dog Clippers.
This clipper has cordless and corded flexibility. Equipped with a 90 minute cordless battery, the clipper has a colored LED display to show its battery status. It is usable while charging, and takes only 45 minutes to recharge. Equipped with a rotary motor, the Motion boasts Constant Speed Control. This feature ensures the clipper will not slow when encountering a coarse or matted section of fur.
Instead it will remain at uniform speed to ensure a reliable grooming experience. This clipper has a speed of 5,500 strokes per minute, making it extremely versatile for many different dog breeds and even livestock. It has '5 in 1' blades, enabling the user to select sizes 40, 30, 15, 10, and 9 from one blade. These unique blades do not overheat and do not require coolant sprays. However, the blades do need to be kept properly lubricated at all times to prevent corrosion.
The Motion weighs 9.4 ounces and is 7.5 inches long. It has a unique scissor grip to provide easy control and increased stability to both home and salon groomers. These clippers have a limited one year warranty included.
" The Wahl Professional Animal Motion Lithium-Ion Cordless with innovative battery technology and scissor grip is a wonderful choice for a dog owner just getting started with home grooming. It offers convenient battery capability, stabilized grip, and high power, all with a competitive price!
Summary: Wahl Professional Animal Motion Lithium-Ion Cordless
Cordless & corded usability
90 minute Constant Speed Control with Lithium Ion battery
1 speed, 5500 SPM
'5 in 1' blades do not heat up
Removable scissor grip
Lightweight 9.4 ounces
1 year warranty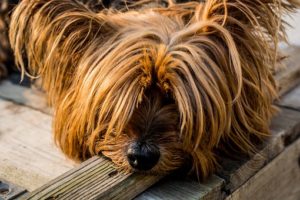 2. Wahl Dog Clippers KM10
This professional corded clipper has a 14 foot cord to ensure the same maneuverability as cordless models, but with a quieter experience. The innovative Brushless motor is cool-running and powerful, with Wahl's signature Constant Speed Control even in tangled sections of fur. With two speed settings of 3,000 and 3,700 strokes per minute, you can choose a quieter setting to provide an easy grooming experience for nervous pets.
The clipper has a #10 blade included, with the flexibility for users to choose any blade from the Wahl Ultimate Competition Fine Detachable Ultimate Blade Set. These professional blades are top of the line and don't need to be sharpened often, just oiled occasionally with the included Wahl blade oil to avoid corrosion.
Loved by professional groomers, the KM10 clipper weighs 12.3 ounces and is 7.5 inches. Backed by a 5 year warranty, the clippers have a dependable motor life of up to 10,000 hours. The clippers have a rounded front to prevent hair from clogging the blade, and are ergonomically designed to ensure comfortable grooming and lower wrist fatigue.
They also come in two fashionable color options, making them easy to find in a crowded bag or drawer. The Berry and Turquoise options are priced around $170+, with over 200 wonderful reviews from home and professional groomers.
Summary: Wahl Dog Clippers KM10
Corded professional clipper
Quiet & low vibrating Brushless motor
3,000 & 3,700 SPM settings
Ultimate Competition Fine Detachable Ultimate Blade choices
Berry and Turquoise color options
12.3 ounces
5 year warranty
3. Wahl Professional Animal Bravura
With a lithium ion battery, the Wahl Professional Animal Bravura has cordless and corded capabilities. The powerful Rotary motor has a 90 minute Constant Speed run time, with the flexibility to run while recharging. With 5,500 strokes per minute, coarse and matted fur is a breeze for these clippers.
With the Bravara's '5 in 1' blade, the user can choose 40, 30, 15, 10, and 9 lengths without buying additional blades. There are also optional Fine, Coarse, Pro, Diamond, and Surgical blades available for this professional model.
The Wahl Professional Animal Bravura has a very light weight of only 8.8 ounces, and is 7" long. With a textured grip surface, this clipper is extremely easy to maneuver. It is also available in five different colors, so you can choose your favorite one! The clipper ranges from $150+ to $160+ online, where it has over 400+ positive reviews! Purchasers are thrilled with the clipper's ability to trim fur in only one pass, long battery life, and quiet operation.
Summary: Wahl Professional Animal Bravura
Cordless & corded flexibility
90 minute Constant Speed Control with Lithium Ion battery
1 speed, 5500 SPM
'5 in 1' blade included
5 color choices
Only 8.8 ounces
1 year warranty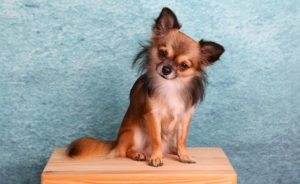 4. Wahl Professional Animal ARCO
The Wahl Professional Animal ARCO is rated as a medium duty clipper. It is cordless and lightweight, weighing only 7.9 ounces. The clipper comes with 2 NiMH rechargeable batteries that each have 80 minute run time. Requiring only 75 minutes to charge, you will always have a battery available.
The clipper runs cool while delivering 5,500 strokes per minute without coolants. It comes equipped with Wahl's signature 5 in 1 blade, so you can adjust the trim length without purchasing additional blades.
These clippers are well loved by professionals for feet, face, and finish work on all breeds, as well as body clipping for small and medium dogs. It is also great for cats and livestock. Comes in four color options, the clippers have been rated by over 400 purchasers with four out of five stars.
They come with a one year warranty, charging stand and charger, storage pouch, four guide combs, a cleaning brush, blade oil, and an instruction book. The Wahl Professional Animal ARCO is a great investment for owners of small or medium dogs due to its cordless flexibility, adjustable blade, and cool running motor!
Summary: Wahl Professional Animal ARCO
Medium duty clipper
Cordless with 2 included batteries
80 minute run time per battery
1 speed, 5500 strokes per minute
'5 in 1' blade
4 color choices
Light weight of 7.9 ounces
1 year warranty
5. Wahl Professional Animal BravMini+
The thrifty Wahl Professional Animal BravMini+ is one of Wahl's lowest price clippers. This model is cordless, with an impressive 100 minute run time and 2 hours to recharge. The tiny motor has one speed of 5,350 strokes per minute and runs with much less vibration than larger models. Owners of nervous dogs appreciate the nearly silent motor. The BravMini+ comes with a #30 blade and a 5 position trimmer guide to ensure the perfect cut.
Weighing only 4.5 ounces, this truly mini trimmer is 5.5 inches long and very easy to get into small areas such as feet and faces. The Wahl Professional Animal BravMini+ is recommended for touch ups and detail trimming, rather than full body grooming. It is available on Amazon in two different color choices.
The trimmer is a great investment for small breeds or
noise sensitive dogs
! With long run time, quiet motor, and light weight, this trimmer is a cost effective option to touch up between full grooms and trim detailed areas!
Summary: Wahl Professional Animal BravMini+
Powerful professional trimmer
Cordless with rechargeable battery
100 minute run time per charge
1 speed, 5350 SPM
Included #30 trim blade
Two color choices
Only 4.5 ounces
1 year warranty
In conclusion, if you're thinking of skipping the groomers' salon and taking care of your dog's coat at home, you're in good company. So many dog owners are realizing they can save lots of money by grooming their dog at home! With all the information available online right now, it's never been an easier transition.
Within just a few grooming sessions, your investment will have saved you plenty of money! When shopping for a clipper, keep your dog's needs and personality in mind. Coarse or easily matted fur requires a powerful motor and may be better suited to corded clippers. Skittish dogs may be alarmed by loud vibrations and do better with a variable speed cordless clipper. If you have multiple dogs, you may appreciate the flexibility of a clipper with corded and cordless capabilities, as well as multiple blade options.
The Wahl Professional Animal Motion Lithium-Ion Cordless clipper is a great option for most breeds, with corded and cordless flexibility, 5 in 1 blades, and a Constant Speed Control of 5,500 strokes per minute. The KM10 are a close competitor to the Motion, with two speeds and the power only available in a professional corded model, as well as an impressive 10,000 hour guarantee and five year warranty.
For small or nervous dogs, the Wahl Professional Animal BravMini+ is a versatile trimmer that is cool running and quiet, to get them used to home grooming. Luckily, Wahl Clipper Corporation has an amazing collection of grooming products that fit the needs of home and professional groomers. With an outstanding legacy of quality and innovation, you can't go wrong. Make your investment with this industry leader, and you certainly won't be disappointed!
Brushing and bathing your dog are important steps in the process, and can be made easier by awarding your good boy or girl with plenty of praise and treats. Next up, you'll trim their fur.
A good set of clippers is make or break in your transition from a grooming salon to grooming your pet at home. You will need to ensure both you and your pet feel comfortable with the process and ensure your clippers work perfectly for your pet's coat. Luckily, we're here to show you the best options available to pet owners today!
Wahl is one of three industry leaders for pet clippers. However, Wahl is known by professionals everywhere, not only for their pet clippers, but for innovative and superior salon devices in all facets of the beauty and grooming industry.
If Wahl's products are trusted by salon professionals worldwide, you can trust their dog clippers will exceed your expectations as well! Not only known for innovative technologies, sharp blades and long-lasting products, Wahl is famous for their excellent customer services. Their customer experience is unmatched by any other brand. Professional stylists and home groomers alike count on Wahl for their furry friends and beloved customers.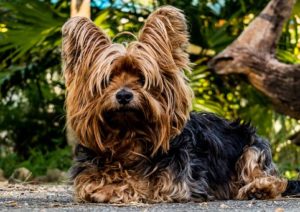 Important Clipper Features
If you're sick of high groomer bills and want to start grooming your dog at home, the first thing you'll need is a reliable and easy to use set of clippers. When purchasing dog clippers, you're making an investment. You want clippers that will be comfortable to use, long lasting, and well suited to your grooming needs.
If your dog has a coarse or easily matted coat, you will want clippers with higher strokes per minute (SPM) in order to cleanly trim your pet's fur without tugging. However, clippers with higher RPM tend to be louder and hotter, so consider purchasing clippers with variable speed settings so you can adjust your speed as needed.
You'll also want to consider the size and weight of your new clippers, in order to ensure you grooming experience is easy to maneuver. Most clippers are ergonomically designed to be easier to handle, but users with multiple pets may want to pay special attention to the clipper weight in order to avoid a sore wrist.
Consider whether you're looking for a corded or cordless clipper, but keep in mind your speed requirements and charging times when considering a cordless clipper. Overall, the most important and often overlooked aspect of a clipper is its blades. Technologies for clipper blades are constantly improving, but not all clippers are compatible with new blades. For this reason, it is important to purchase a clipper from an innovative and current brand. When purchasing clippers from Wahl, you are able to purchase proprietary blades of the highest quality, made with state-of-the-art technologies.
A Brief History of Wahl
Wahl Clipper Corporation has been an industry leader since Leo J Wahl's invention of the first electric clipper in 1919. From that first invention until present day, the company has been based in Sterling, Illinois.
Wahl has grown immensely, and now includes additional manufacturing facilities and sales offices all over the globe. Wahl is proud to employ over 1500 people and do business with over 160 countries. Leo J.
Wahl purchased Wahl Manufacturing Corporation in 1919 from his uncle following the patent of his electromagnetic hair clipper, and grew the company to produce many different salon devices and products. Under Leo's guidance and passion for invention, the company grew rapidly. Wahl vertically integrated its manufacturing to produce a great quantity of different products and components.
Wahl manufactured virtually every Wahl product component until worldwide demand led them to outsource production of internationally differentiated products in 1950. At the time of Leo J. Wahl's passing in 1957, he had pursued over 100 patents, fortifying his legacy as a passionate and gifted inventor. In addition to the first electric clipper, Leo expanded Wahl's products to
include hair dryers,
shears, combs and clipper attachments, sharpeners, and much more.
Since 1919, Wahl has continued to make amazing strides in invention and technology. The Wahl Vac Clipper was an exciting and impressive advancement in 1965. Crowds were amazed to see a man get a haircut without getting any hair on his suit, thanks to Wahl's innovative clippers with vacuum pickup.
Just a year later, Wahl started manufacturing the first universal rotary motor. This impressive advancement was closely followed by a permanent-magnet motor and a cordless battery clipper in 1966 and 1967.
Throughout the years, Wahl has expanded into electronics, massagers, personal trimmers, styling products, and more. The company has gone on to win Small Business Administration and Presidential awards, as well as receive international recognition as an industry leader. In 2009, Wahl celebrated their 90th anniversary.
In keeping with their history of innovation, Wahl introduced the first lithium ion powered clipper the same year. Today, the company remains a professional beauty and grooming leader. Wahl continues to produce diversified and innovative products for salon and home use all around the world. This trusted brand is dedicated to its customers and looks forward to continued success.