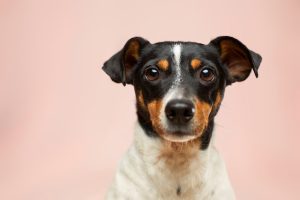 When it comes to keeping our furry friends safe, many of us will spare no expense. But when it comes to protecting our dogs, some simple and effective strategies don't require a lot of time or money. Here are 8 smart ways to keep your dog safe and sound.
1. Staying Hydrated
Dogs need plenty of water to stay hydrated. Providing your pup with access to clean, cool drinking water at all times is essential for keeping them healthy and safe. Additionally, don't forget to check the temperature of the water before giving it to your dog — if it's too hot or too cold, they may not want to drink it. A hydrated dog is a safe and happy dog. You can invest in a water bowl that keeps the water cool and fresh for longer. It's a great way to ensure your dog is getting enough water and staying healthy.
2. Microchips
Microchips are also an effective way to keep track of your pup. Unlike AirTags, microchips are implanted under the skin and can be identified using a scanner. If your pup ever gets lost or stolen, this tiny chip will help identify them quickly and easily. It's important to make sure that the information stored in the chip is up-to-date so that it can be used for identification purposes if needed. There is also the option of linking your pup's microchip to a private database, which can be used to access additional information about your dog.
3. Obedience Training
Obedience training isn't just about teaching commands – it's also about keeping your pup safe. By teaching basic obedience skills such as sit, stay, and come when called, you will be able to control your dog in potentially dangerous situations such as encountering other dogs or strange people. Learning basic commands and behaviors can also help keep your pup out of trouble. It will give them the necessary skills to stay away from potentially hazardous areas, such as roads or busy sidewalks. The time you spend teaching your pup obedience skills will ultimately help keep them safe and sound.
4. Regular Vet Checkups
Regular vet checkups are essential for keeping your pup healthy and safe. Not only do they allow you to detect any potential health issues early on, but they also give you the chance to discuss any safety concerns that you may have with your vet. Regular visits help ensure that your pup is up-to-date on vaccinations and parasite control treatments that protect against diseases. Additionally, regular checkups also ensure that any medications prescribed by your veterinarian are working correctly and not causing any complications for your pet's overall health.
5. Dog Care Products
Using the right products can give you peace of mind knowing that your pup is safe and sound. Look for items such as strong leashes, comfortable collars, ID tags with all the necessary information, and even reflective vests to make sure your pup is visible at night. Additionally, if you live in an area prone to extreme temperatures or inclement weather conditions, dog boots, and raincoats are excellent investments to keep them protected.
6. Fencing & Gates
Fencing is one of the best ways to keep your pet safe when they're outdoors. It provides a barrier between your home and any potential dangers outside, such as predators or other animals that may pose a threat. Make sure your fence is made of sturdy material that your pup won't be able to break or chew through. Additionally, make sure that the fence is high enough so your dog can't jump over it. It's also a good idea to install gates to control your pup's access to the outdoors.
7. Dog-Proof Your Home
It's important to take steps to dog-proof your home to keep them safe from any potential hazards. Make sure all electrical outlets are covered and all poisonous items such as cleaning products and medications are kept out of reach. Additionally, inspect the floor for any loose boards or nails that could cause harm if swallowed by your pup. You can also child-proof your home to prevent any potential hazards that could be harmful to your pup. It's better to be safe than sorry!
8. Know What Areas To Avoid
Finally, knowing what areas you should avoid taking your pup to can also help ensure their safety. If there is an area where wildlife and wild animals are present, it's best to keep your pup away. Additionally, busy roads with fast-moving cars or contaminated water sources should also be avoided. You can always ask a local veterinarian or pet store owner for safe places where you can take your pup on walks and outdoor adventures.
Why is it important to keep your pup safe and sound?
It's important to keep your pup safe and sound to provide them with a happy and healthy life. Taking the necessary steps to ensure their safety, such as obedience training, regular vet checkups, using dog care products, fencing & gates, dog-proofing your home, and avoiding certain areas will help you do that. With love and proper care, you can make sure that your pup is always safe from harm!
How to choose the right vet for your pup?
When choosing the right vet for your pup, it's important to take into consideration factors such as their qualifications, experience, location, and services offered. Additionally, it's also a good idea to ask family members or friends who have pets if they would recommend a particular veterinarian. You can also use resources such as Petmd or Yelp to read customer reviews and learn more about vets in your area. With research and careful consideration, you should be able to find the perfect vet for your pup!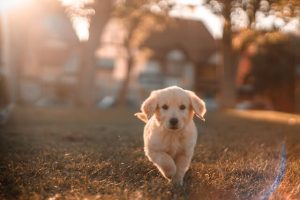 Keeping our furry friends safe and sound is something we all strive to do as pet owners. By following these 8 smart ways to keep your pup safe, you can help them stay out of harm's way while still having fun! Just remember, if you ever have any questions about your pet's safety – make sure to ask a professional for advice! Good luck!