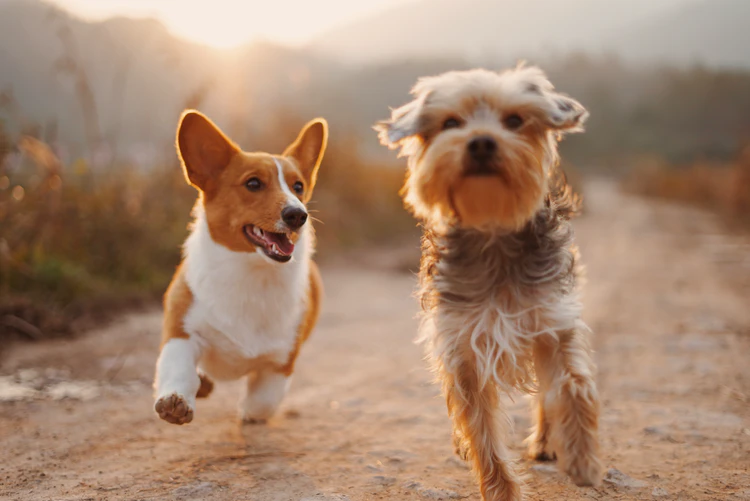 There is no secret that the canine's skin is not just like humans. It is considerably more sensitive. Keeping your dog's skin healthy is a critical aspect of taking care of them. After all, it may quickly determine healthy skin for your dog by inspecting its coat, which should always be glossy and clean.
The skin is the first line of defense for your dog against heat, cold, infection, and injury. It also helps regulate body temperature by releasing excess heat or absorbing warmth from the surroundings. If you overlook your dog's skin, they may develop dry patches, which may lead to infection or other severe problems. There are many ways that you can keep your dog's skin in tip-top shape. Take a look at the tips below.
Protect Your Dog Against Parasites
Excessive scratching and nibbling caused by fleas may result in severe skin irritation and dryness. In addition, by biting an itchy region, your pet may swallow fleas, which can lead to a tapeworm infection inside your pet's intestine. If that happens, you'll see tiny white segments in the dog's stool.
Worm your dogs regularly if they are at high risk for tapeworm. When treating worms, it is crucial to know the species of the worms that infect your dog. Your veterinarian can provide treatment and specific instructions for treating intestinal parasites in dogs.
Keeping dogs free from fleas, ticks, and other external parasites not only keeps their skin healthy but also protects your family from infection.
Bathe Your Dog Properly
Dogs with healthy, clean skin are less likely to develop infections. Wash your dog every 2 to 4 weeks with a gentle shampoo. Make sure the room is well ventilated during baths, and protect your puppy's eyes from soap that may get in them. If regular baths are causing dry skin, use a moisturizing shampoo. No matter what type of dog shampoo you use, always make sure your dog's coat is thoroughly rinsed and free from soap to avoid skin irritation or infection.
Brush Your Dog's Coat Regularly
Brushing your dog's coat is a great way to increase blood flow and stimulate skin cells, which can also help prevent dryness. It will also remove loose or dead hair that may cause dry patches where bacteria or fungus could live and thrive.
Dry skin brushing can also be helpful because it loosens and removes the top layer of dead cells, which allows moisturizers to penetrate better. Use a natural bristle brush or an old towel and slowly brush your dog's entire coat from head to tail. Make sure you get all the way down to your canine's undercoat.
Don't Let Them Expose to Too Much Heat or Cold
It is vital that you don't leave your dog exposed to hot sunshine or indoors with no air conditioning on the hotter days. Prolonged exposure can lead to dry, itchy skin. So, take breaks in the shade to keep them cool to avoid lesions and skin irritations.
Moreover, whether or not your pet has sensitive or dry skin throughout the winter, no dogs should be left outdoors in cold temperatures. It is best to take your dog out and give him the exercise he needs during the winter months, but you should not leave him out in the cold.
Grooming Your Dog
Though this is more applicable to dogs with longer coats, proper grooming is an excellent preventative measure to keep skin problems at bay. Make sure to keep your dog's hair well-trimmed, especially around the face and feet. Trim your puppy's nails every couple of weeks if they won't wear down on their own. By doing so, you will not only keep your dog's skin in good condition, but you'll also help reduce those "doggie odors" that can occur with matted fur.
Provide Your Dog With Quality Food
Just like humans, a balanced diet can also help maintain healthy skin in dogs. Feed your dog a high nutrients food free from preservatives and has been tested for safety and to meet nutritional requirements.
Along with healthy food, it is essential to provide plenty of water for your dog to drink to keep them hydrated, which will directly impact the health of their skin. Having enough fresh, clean water available is also vital, especially if your dog only eats dry food, which lacks the moisture content level of wet food.
Schedule Regular Checkup
Make an appointment with your veterinarian for an annual checkup. Your vet can advise you on the best ways to care for your pet's skin, which will aid in the prevention of infections and other severe problems.
Takeaway
Nobody wants their dog to have itchy, dry skin. To avoid these problems, you need to make some changes in your dog feeding and bathing habits. Following the tips mentioned above on a regular basis can help keep your pet's skin healthy and free of irritation or infection.