Dogs wearing clothes can create some very cute pictures. However, many dogs hate wearing clothes, even if the clothing is necessary because of the weather. Dog owners need to understand why their dogs hate wearing clothes and how to train them to wear clothes when necessary.
Why Do Dogs Hate Jackets?
Dogs wear their fur coat every day. But some dog owners enjoy the style and look of their dogs wearing clothing over their fur coats. Unless dogs have been trained to be comfortable wearing clothing, they may hate the feel of anything covering their fur, including simple jackets.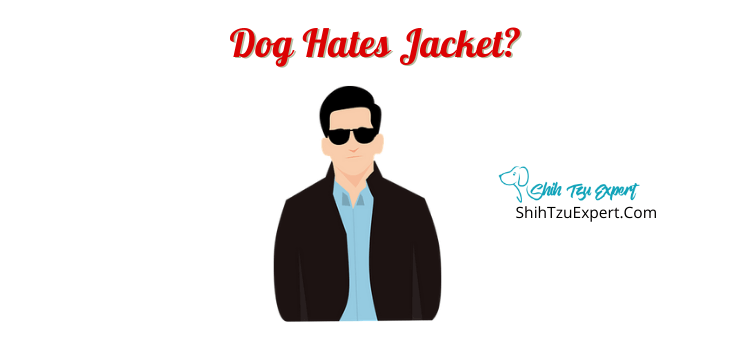 Do Dogs Dislike Wearing Clothes?
Some dogs do not mind wearing cute outfits but some dogs dislike wearing clothes of any kind. Dog owners should ascertain whether their dog likes to wear clothing before subjecting them to something that might cause stress or injury.
When a dog is wearing an outfit for the first time, it is important to watch its behavior. A dog that is stressed or upset by the clothing might scratch, bite, or rub the clothing against something. If this is the observed behavior, owners should immediately remove the clothing from their dog.
Is Getting A Dog To Wear Clothes Considered Abuse?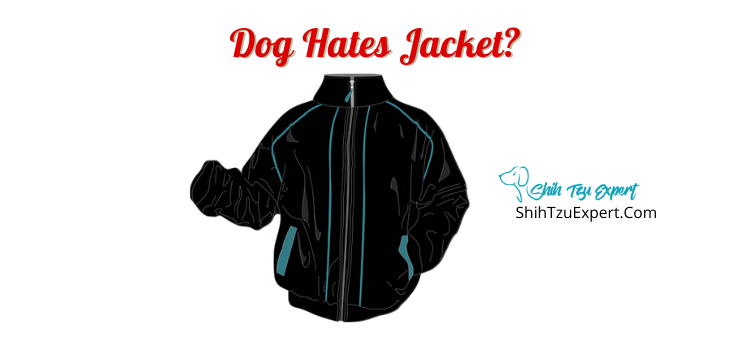 For dogs that exhibit behavior suggesting they do not like wearing clothes, forcing a dog to wear those clothes could be considered abusive. Forcing a dog to do things it does not like to do, outside of baths and vet visits, can cause stress and unhappiness in your dog.
For dogs that enjoy wearing clothes, wearing clothing is not abusive. When outside temperatures are very cold, clothing may be necessary for the comfort of your dog. If that is the case, dog owners should do what they need to do for the health and safety of their pets.
What Do Dogs Think Of Wearing Clothes?
Dog owners who want their dogs to wear clothing should pay careful attention to their dogs' behavior while they are wearing clothing for the first time. There are a few key behaviors that dog owners can use to determine what their dog thinks of wearing clothes.
If the dog scratches or bites at the clothing, the dog probably does not like wearing it.
If the dog freezes, then it is likely unhappy with the clothing on its body.
If the dog continues to play or act normal, then the clothing likely does not bother the dog.
Dog owners should make sure that their dog is comfortable and unstressed when wearing clothing.
Why Do Dogs 'Freak Out' When They See Jackets?
Some dogs freak out when they see certain types of jackets. The type of jacket that seems to cause the biggest problem is the high visibility jackets or bright neon yellow jackets. Currently, only anecdotal information is available to describe this behavior with no clear reason to explain why it occurs.
The people who wear these jackets most often and encounter these behaviors from dogs are the people who are required to wear high visibility clothing as part of their uniform. These individuals typically include police officers, mail carriers, and trash collectors.
How Do I Train (Counter Condition / Desensitize) My Dog To Not Hate Jackets?
If your dog freaks out when they see a high visibility jacket or any other kind of jacket, it is important for owners to desensitize their dogs. Dogs that freak out when seeing these jackets may appear aggressive and that could be a problem for the dog and its owner.
To desensitize a dog from freaking out about jackets, an owner should take the following steps.
Purchase the type of jacket causing the problem.
Slowly walk the dog closer to the jacket while praising the dog and giving treats.
When the dog tenses up or starts barking, back up until it stops barking or relaxes.
Continue to try getting closer to the jacket and reward with treats and praise.
Once the dog seems to be calm around the jacket, start wearing the jacket around the dog. Wear it when the dog is happy such as during feeding time or before walks or playtime.
Continue to positively reinforce good behavior until the dog is completely comfortable with the jacket and stops barking at other people wearing that type of jacket.
How Do I Convince My Dog To Wear Clothes In The Winter?
Dogs that have short fur coats, are older, or are small may need to wear warm clothing in colder climates. Winter clothing should protect the dog's neck and stomach area. Dogs are easier to train to wear clothing when they are young. For older dogs, use positive reinforcement and treats to train them to wear winter clothing and make sure the coat is high quality and as comfortable as possible just like Harvoola clothing
What Not To Do With A Dog Who Hates Jackets?
If your dog hates wearing jackets, it is best not to force it to wear one. Forcing a dog to do something that causes stress or anxiety can be detrimental to the health of your dog. If the dog hates jackets, remove the jacket from the dog and allow it to calm down.
Should You Comfort A Dog Hates Jackets?
When dogs are faced with something that causes them stress or anxiety, they may start barking or become aggressive. If this happens, dog owners should not try to comfort their dogs. Instead, it is safer for dog owners to remove their dogs from whatever is triggering their dogs' stress.
What Exactly About Jackets Does My Dog Hate (The Smell? Look? Noise? Sounds? Vibrations? Texture?)
Some dogs hate jackets. While no studies have been conducted to find out why dogs hate some jackets, the most likely cause is the color of the jacket. High visibility jackets made for people or dogs can cause some dogs to bark or behave aggressively towards the person or animal wearing them.
My Dog Is Getting An Increasingly Dislike Of Jackets?
Sometimes dogs may develop a dislike of a jacket over time. If this is the case for your dog, check to see if the jacket is causing your dog discomfort. As the jacket material wears over time, certain parts of its construction may not be as durable.
Padding or straps that help the clothing to fit securely may start to rub your dog's skin in uncomfortable ways.
Are Jackets Dangerous To Dogs?
Dogs that have a thick coat of fur should not be forced to wear a jacket. Jackets can trap heat and cause dogs with thick fur coats to overheat.
Dogs without a thick fur coat may need a jacket in the wintertime, but should only wear this jacket outside. Unless the inside of a house is very cold, dogs should not wear jackets indoors. Jackets can cause chafing and irritation if worn for too long.
Can & Do Dogs Destroy Jackets?
Dogs, especially younger dogs will destroy a jacket if the jacket is left lying around. Puppies, in particular, love to chew on the fasteners and will damage or destroy the jacket, causing the jacket to be completely unusable.
It is always best to put jackets and other clothing away to prevent unnecessary damage and prolong the life of the jacket.
What Best Alternatives To Jackets That Dogs Do Not Hate?
If your dog hates a jacket because of its color, it is possible to desensitize the dog so that the jacket can be worn. If the reason the dog hates the jacket is because of the way it feels, then it is better to find a brand of jacket that fits the dog well without chafing or irritating the skin.
Sometimes, dog owners get what they pay for. Discount clothing is sometimes less durable and made with low-quality products. This can cause the material to feel less comfortable or the fit to be wrong. Dog owners should always read the reviews on clothing before buying for their dogs.
Why Does My Dog Freeze When I Put Clothes On Him?
Sometimes a dog will freeze when it is wearing a piece of clothing, especially if it is for the first time. If your dog freezes, it is most likely because the dog does not know what to do. This generally means that the dog is unhappy and the clothing should be removed.
When a dog freezes while it's wearing clothing, that clothing may be uncomfortable. Owners should check the fit of the outfit to determine if something is too tight. Sometimes, dog clothing may be too tight and could cut off blood circulation to some parts of the body.
How To Get Your Dog To Wear A Coat?
Dogs can be convinced to wear a coat by using positive reinforcement. A dog owner can drape the coat on their dog and give them a treat. As long as the dog remains calm, the owner can continue fastening the coat closed while continuing to give treats and verbally praising their dog.
Once the dog understands that wearing a coat means it receives treats, the dog should be happy to wear the coat. Owners should remember to reinforce the good behavior of wearing coats by giving treats.
Why Does My Dog Hate Wearing A Jacket?
Dogs are not meant to wear clothing. Most dog breeds have a sufficient amount of fur to keep them warm in most temperatures. Dogs that wear clothing are generally only doing so because their owners want to dress them up.
Unfortunately for dogs, the clothing made for them can be uncomfortable.
If your dog hates wearing a jacket and appears distressed or upset when wearing one, check to see how the clothing fits. Clothing that fits too tightly and cuts off circulation or is painfully chafing the skin should be immediately removed and not worn again.
Dogs that hate wearing clothing typically hate it because the clothing is uncomfortable or painful.
Why Does My Dog Act Weird With A Sweater On?
Many dogs do not like to wear clothing. Some dog breeds probably should not wear dog clothing, especially those with thick fur coats. However, dogs with short hair, smaller bodies, or old ages that live in a cold climate would benefit from wearing something to protect them from the cold.
Unless dogs have been trained to wear winter clothing, they may feel uncomfortable wearing it. Sweaters are often form-fitting and dogs may not know what to do with them. As a result, they may behave differently by freezing, whining, barking, or rubbing the clothes on something.
This behavior likely indicates that the dog does not like the sweater or other clothing it is wearing. A dog owner who sees this behavior in their dog should remove the sweater and spend time patiently training their dog to wear a sweater.
Can Dogs Wear Human Clothes?
Dogs can wear human clothes sometimes. This can be necessary for dogs who are sick and need to be transported in the cold. However, human clothes are not made to fit dogs and can be dangerous for dogs to wear.
Because human clothes are not made to fit the body of a dog, the clothes may constrict parts of the dog's body. In addition, some parts of the human clothing may cause the dog to trip while walking or could even accidentally strangle the dog.
Dog owners need to be aware of the potential dangers associated with dogs wearing human clothes.
Why Does My Dog Calm Down When I Put A Shirt On Him?
Dogs that have anxiety issues, tend to feel calmer when swaddled in a blanket or wearing a snug-fitting shirt. Just like human infants like to feel cuddled, anxious dogs seem to like the feeling of being wrapped up.
Snug-fitting vests can be found that are specifically made for dogs who suffer from anxiety. These vests have been shown to keep dogs calm during thunderstorms and fireworks. This is an excellent tool that dog owners can use to reduce the stress their anxious dog might feel.
Why Does My Dog Growl When I Put My Clothes On?
Sometimes, dogs growl when their owners put on a new set of clothing. Growling typically indicates that the dog is upset or scared by something. Dog owners must try to understand why their dog is growling.
A likely reason for dogs to be upset is seeing their owners change in appearance. Unlike dogs, humans change their appearance every day. For some dogs, it may be scary for them to see their owner change their clothes. In addition, the color or pattern of some clothes may upset some dogs.
Why Is My Dog Afraid Of My New Jacket?
If your dog is afraid of your new jacket, it may be because of the pattern or color of the jacket. Some dogs do not seem to like narrow-striped patterns on clothing. Jackets that are high-visibility or neon yellow can also cause dogs to be afraid.
References
AKC Staff. "Does My Dog Need a Winter Coat?" The American Kennel Club. https://www.akc.org/expert-advice/lifestyle/does-dog-need-winter-coat/
Blume, Jillian. "What to Do When Your Dog Absolutely Refuses to Wear a Coat or Sweater in Cold Weather." This Dog's Life. https://www.thisdogslife.co/dog-absolutely-refuses-wear-coat-cold-weather/
Gilman, Hannah. "The Pros and Cons of Dressing Up Your Dog." Rover.com. https://www.rover.com/blog/why-dress-up-dogs/