Choosing a veterinarian is among the most important decisions you will make for your pet. Veterinarians are extremely important for the pet's health, but also for its proper growth and development while the pet is still at its youngest age. These "pet doctors" successfully diagnose and solve the health problems of our furry friends, even though they can't even tell them what's bothering or hurting them.
You will need a veterinarian from the first day with your pet, so you should choose them as early as possible. But how to make the best choice? We have researched for you what it is that you should pay attention to when choosing a veterinarian and when you should know that it is time to contact them. We will give you all the advice below.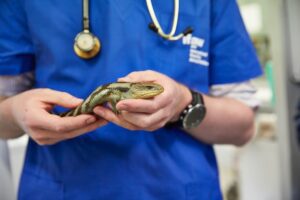 When Should You See a Veterinary?
The best time to find it is before you need it. Otherwise, in case of an emergency, you will probably just take your pet to the nearest one or the one that "pops up" first in your search on the Internet.
Therefore, it is advisable to choose a veterinarian at the very beginning of life with a pet, perhaps even before adopting it – he or she can advise you on which pet is the best choice for your home and accompany you on this journey even before the beginning.
If you notice that your pet has health problems and you have not chosen a veterinarian yet, then do so as soon as possible. Of course, before noticing problems, you should take your pet to regular lung and heart checkups, eye, fur, and dermatology examinations, as well as many other examinations that the veterinarian will tell you about. If you are moving to another city or town, find a vet as soon as possible and consider this one of the priorities in terms of things you need to know about before you start living in another place.
How to Find a Good Vet?
"First-hand" recommendations turned out to be the best way to find a good veterinarian. Online recommendations and reviews can also be helpful, but suggestions from people you know are far better. Of course, different pets have different needs, so consider meeting with a few recommended vets before making a decision on which one to choose.
You can also use a group on a social networking site to find a veterinarian. It is enough to ask the question: I have such and such a pet. Does anyone have recommendations for a veterinarian in such and such a city? and expect hundreds of quality recommendations!
We have deliberately stated that the species of the pet should also be considered. Some vets have become famous over time for the care and treatment of dogs, some mostly small or large dogs, or even only certain breeds, and some are the best for treating exotic animals. This is how you will find the one who will treat your pet the best.
Which Questions Should You Ask a Vet?
Some of the questions you should ask will depend on the age and breed of your pet, as well as your pet's specific needs. Start with the basics when choosing a new vet:
How much experience do you have in this business and how many different treatment or pet care challenges have you responded to so far?

How do you work in an emergency?

Do you also offer dental services for pets?

How does the range of prices for different services move with you?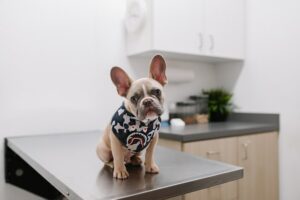 What to Do in Case of a Problem With Veterinary?
If you are not satisfied with the way the vet is caring for or treating your pet, try to talk to him or her about it and bring up the things you have noticed as problematic. Enter the conversation with an open mind and be willing to hear why the vet behaved differently than expected.
If even after this conversation you are not satisfied and you do not get the impression that anything can change – make the decision to change the vet and start with these steps from the beginning – find a new one!
Don't compromise on your pet's health and give it the best care and attention. The veterinarian is most responsible for ensuring that your pet lives a healthy and quality life from the cradle to the end of its life. Use the expertise and knowledge of a veterinarian for questions such as choosing the ideal food or equipment.
And finally – try to figure out if you like the vet as a person already at the first meeting. You will see this person throughout your pet's life and you will often talk to him. Surely then, you want it to be a person you enjoy talking to, right?
We hope you find a top vet. Good luck!