We all know that our furry friends come into this world looking for companionship and love, which is why it's so important to ensure their lives are filled with joy. It can be difficult to make sure your pup is having fun as they age, but luckily there are plenty of ways to bring some much-needed happiness into their daily routines. From enrichment activities and games that get them moving, to toys and treats – these 6 activities will take the stress out of trying to keep your pup happy! Regardless if you have a young puppy or an elderly pooch, adding any combination of these items could just be the key to keeping those tails wagging for years on end.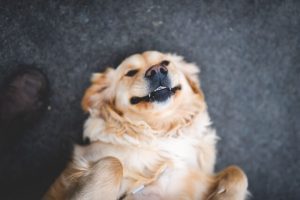 Exercise – Regular walks and playtime keep your dog healthy and happy
As pet owners, we all want our furry friends to live a long and happy life. One way to ensure this is by incorporating regular walks and playtime into their routine. Not only does exercise aid in the physical health of your dog, but it also has mental benefits. Exercise helps to release endorphins, which can reduce stress and leave your dog feeling happy and content. Additionally, getting out and exploring the world around them can help to stimulate your dog's mind and prevent boredom. So, whether you take your dog for a stroll in the park or engage in a game of fetch in the backyard, make sure to prioritize exercise as a fundamental aspect of your dog's daily routine.
Bonding Moments – Spend quality time with your pup to build a strong bond
Building a strong bond with your furry best friend is essential to maintaining a healthy and happy relationship. Spending quality time with your pup is a great way to create lasting memories and strengthen your connection. Whether it's going for a walk, playing fetch in the park, or simply snuggling on the couch, these bonding moments will help you and your pup understand and trust each other better. It's important to remember that dogs thrive on companionship and attention, so setting aside time for them every day is vital. With a little effort and patience, you'll be amazed at how quickly your bond with your four-legged pal will grow. So, take a break from your busy schedule and spend some quality time with your pup – it's sure to be rewarding for both of you!
Mental Stimulation – Give your pup puzzles or activities that will challenge them mentally
As pet owners, we want our furry friends to be happy and fulfilled. However, sometimes we overlook the importance of mental stimulation for our dogs. Just like humans, dogs need mental exercise to keep their minds sharp and alert. That's where puzzles and activities come in handy. Not only do they keep dogs entertained, but they also provide a mental challenge that will keep their brains engaged. It's important to choose activities that are appropriate for your dog's size, age, and skill level. And if you take a closer look next time you're in the pet store for dogs, you'll be amazed at all the different types of enrichment activities that are out there! So, give your pup some brain exercises and watch as they grow more confident and eager to learn!
Comfort Items – Provide them with their own bed, toys, and comfy spot in the house
One way to ensure that your furry friend is happy is by providing them with their own bed, toys, and a cozy spot in the house. Having a designated sleeping area for your pet can also help with their overall behavior and routine. Not to mention, with their own toys and comfortable space, they will be less likely to chew on household items or furniture. So, whether it's a simple dog bed or a fancy cat tree, investing in your pet's comfort items is always a worthy investment.
Training – Teach your pup basic commands and tricks to keep their mind engaged
Dogs are incredibly intelligent creatures, and it is important to keep their minds engaged and active. One great way to achieve this is by training them in basic commands and tricks. By teaching your pup how to sit, stay, come, and shake, you are not only establishing good behavior habits, but you are also providing mental stimulation that can be incredibly rewarding for them. Furthermore, by continuously challenging your dog to learn new tricks, you can strengthen your bond with them and establish a stronger sense of communication. The benefits of training your pup are countless, so don't hesitate to start teaching them new skills today!
Playdates – Schedule regular play dates with other dogs for socialization and fun
Playdates are a fun and important way for dogs to socialize with their furry peers. It not only helps them develop a positive attitude towards other dogs but also keeps them physically active and mentally stimulated. Play dates can be scheduled regularly with dogs who share similar energy levels and play styles. This not only provides a fun day out but also ensures that your dog has a chance to make new friends and learn new social skills. So go ahead and plan your dog's next play date, it's not only great for their physical and mental health but will also leave them exhausted and content at the end of the day.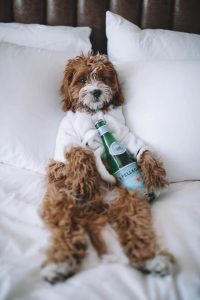 Taking proper care of our four-legged friends is key to their overall prosperity, and as we have seen, there are many different ways to do that. Exercise, bonding moments and mental stimulation are all important aspects for a dog's life. Additionally, having comfort items such as a bed and toys, training them with basic commands and tricks, and scheduling regular play dates will help bring joy to their lives. Making sure our dogs have a balanced life between all of these activities will give them the best possible chance at enjoying their days as much as they can. Who knew we could do so much to help keep our furry friends content? Our dogs provide us with unconditional love – why not return the same favor?