As a pet parent, you'd want to stay with your pup as much as possible. However, sooner or later, you'll need a reliable and trusted facility to board your dog, whether you're leaving for a much-awaited vacation or a business trip out of town.
Leaving your dog in a boarding facility—for most pet parents—is a distressing and worrying experience. Have you chosen the right place? Will your dog suffer from anxiety while you're away? You probably won't be able to leave for that long without receiving any update about your pet.
Dog boarding may cause you and your beloved companion stress and anxiety. However, the process can be a fun and rewarding one as long as you and your pet have prepared well for it ahead of time—it's something you shouldn't plan at the very last minute.
If you're looking for a place to board your dog, you may visit https://www.allbreeds.biz/dog-boarding/ or other dog boarding services in your area.
There are plenty of things you need to consider when boarding your dearest companion. That said, here's an ultimate guide containing everything you need to know for a successful dog boarding experience.
What Is Dog Boarding?
So, what does dog boarding exactly mean? It's the process of bringing your dog to a facility far from your home for a couple of hours or longer. These facilities may vary from traditional lodging kennels to pet resorts to veterinary pet hotels.
Dog boarding may be an ideal option if your dog has well-developed social skills. Other dogs and people around the facility may help the separation anxiety your dog might feel when you leave them behind. Also, some facilities offer open spaces, which lets your dog enjoy themselves and have fun.
However, dog boarding can be expensive, ranging from USD$30 to USD$95 per night, depending on the perks your pet can enjoy. These perks include open spaces, swimming pools, special amenities, webcams, etc. If you're looking for a cheaper option, you may consider dog sitting instead.
How Is Dog Boarding Different From Dog Sitting?
Dog sitting, unlike dog boarding, is asking someone—friends, neighbors, or family members—to stay at your home and look after your dog while you're away. Or, you may consider hiring a professional canine sitter to take care of your dog at their home.
In addition, dog sitting is less expensive compared to dog boarding. The professional rate for dog sitting may only cost you USD$20 to USD$40 per night. However, it could be free if you ask someone close to you to look after your dog. This is an ideal option for fur parents who don't have sufficient funds for dog boarding, which is better than leaving your dog home alone.
What Are The Types Of Dog Boarding You Need To Consider?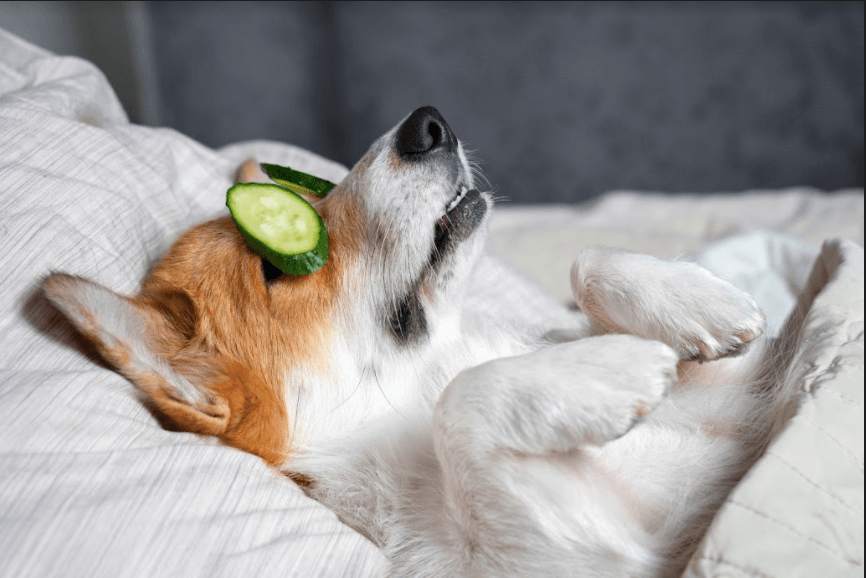 Search your surroundings and decide what type of dog boarding facility might be the right one for your beloved companion. Here are some types you might want to consider for your dog:
When you hear the term dog boarding, the first thing that would probably come to your mind is a traditional dog kennel. These are boarding facilities with individual cages designated for every dog. Many pet owners prefer these facilities to separate their dogs from others because:
Some dogs may be violent and aggressive
Some dogs are meek and small
Some dogs might not like to be with other dogs
The onboarding process for traditional dog kennels is relatively easy. All you need to do is fill in the basic forms and keep your dogs' essential vaccines updated. These include Bordetella, rabies, and 5-in-1.
Also, you'll need to complete a questionnaire with details, such as your dog's food preference, allergens, personality, and mobility. Dog kennel facilities may use the information you provide to help your dog be as comfortable as they can be during their stay.
Furthermore, if you want your dog to interact with other pooches, your dog might need to undergo a temperament test. This determines your dog's behavior toward different situations to identify if they're neutral, friendly, or aggressive. Aggressive dogs may not be allowed to be with other dogs to prevent conflicts that may lead to injuries or the death of one.
As its name implies, doggy daycare is a pet-friendly facility where you can leave your dog for hours throughout the day. Other facilities may also offer other dog kennel services. You may call any doggy daycare in your area to learn more.
Usually, daycare facilities are supervised by trained personnel and provide a wide and open field where dogs and pups can freely run, walk, and play with each other. Other facilities allow dogs to sleep overnight. Pooches may stay in groups or inside their crates until their pet parents fetch them the next day.
If you want your dog to stay in a daycare facility, you need to ensure that their vaccines are up to date. These include rabies, distemper, and Bordetella shots. Also, you may be questioned regarding your dog's medical history, and your dog may undergo an evaluation process, which includes:
First, your dog needs to interact with daycare personnel, which may take up to an hour (depending on how cute and lovely your dog is)
If they pass the first step, they'll proceed to the next step, which is interaction with other canines.
If they pass the second step, they'll be put on a leash and introduced to a small group of dogs.
If they pass the third test, they'll proceed to the last step, which is introducing them to a large group of dogs.
If your dog shows dominance and aggressive behavior, they might not be accepted to stay in the daycare. However, if your dog's aggressiveness is based on fear, nervousness, and shyness, daycare facilities may help you work that out and train them to become better and more disciplined canine.
Pet hotels are luxurious facilities where your pup can stay and relax while you're away. It offers semi-private and private boarding accommodation for your dogs. Aside from that, pet hotels may also include gourmet food selections, grooming services, an indoor spa, luxurious bedding, and air-conditioned quarters.
Here are the things you might need to consider when choosing a pet hotel suited for your dog:
The boarding spaces should be well lit and ventilated.
The bedding should be cleaned regularly to prevent skin infections and other diseases.
The hotel should have standby personnel to manage unfortunate events, such as conflicts between dogs and accidents.
The hotel should have safety mechanisms to keep your dog healthy and safe, such as cleaning their food and water bowls as soon as possible.
A pet resort is another great facility and boarding accommodation for your dogs. It provides a wide, open field and pool area where your dog can have the best of time—a perfect spot for extremely energetic, playful, and friendly canines. Also, taking your dog to a pet resort is a great way to get rid of their stress and anxieties away.
Here are the things you might need to consider when choosing a pet resort suited for your dog:
The resort should have sufficient gates and fences. This will help keep your dog safe while running and playing freely.
The pet pool should be supervised by a professional to prevent cases related to drowning.
The grass in the area should be short to discourage insects and other pests.
The plants around should be safe for pets to prevent cases related to poisoning.
The room should always be clean, spacious, and properly ventilated. This will help your dog cool down after constantly playing and running in the fields.
How To Choose The Right Dog Boarding?
After knowing what dog boarding facilities options are available for your dog, you must be completely confused now about which facility to choose. If that's the case, here are some tips to help you find the perfect dog boarding facility for your beloved companion:
Know What Your Dog Prefers
When choosing a dog boarding facility, the first thing you need to do is identify the things that are essential for your pooch. Keep in mind that no two dogs are created the same, no matter how identical they are. What works for one dog might not work for your dog.  In addition, always consider your dog when doing your research or making decisions. For example, if your dog seems pretty aggressive when in the company of other dogs, a traditional kennel may be best for him. But if your dog is uncomfortable with closed boarding spaces, home dog sitting may be better for him.Furthermore, if you're quite unsure about which type of boarding would suit your pooch, consider asking a professional dog trainer for help. They can offer you suggestions about what's right for your dog.
Understand The Boarding Facility's Pairing Criteria
If you want your dog to share boarding space with other dogs, make sure to understand the pairing criteria of the boarding facility you want for your dog. Discuss your dog's personality with the administrator to determine which dog may share the same space with your dog.Usually, boarding facilities pair dogs based on the canine's size or age. For example, small dogs will be separated from large ones. Other dogs may be grouped according to their age. Both grouping methods have pros and cons, so it's important to determine which is the right for your pooch. You may ask the administrator as well as inspect the arrangements to find out how they would handle different cases, such as conflicts with other dogs. For example, if they lack proper isolation in case of fights, it might not be a good idea to leave your dog in their care.
Check The Boarding Facility's Vaccination Protocols.
Make sure to ask the boarding facility what vaccines are required before your dog may be admitted under their care. Ideally, all canines should be vaccinated against rabies, parvovirus, and distemper. Aside from these, dogs also need to receive additional vaccines against Kennel Cough—Bordetella and canine parainfluenza.To test how firm a boarding facility is when it comes to vaccination protocols, insist on boarding your pooch without proper or even with incomplete vaccinations. If they let your dog in, chances are, they may let other dogs as well. Now that's what you call a red flag! This may put the health of your dog at risk by contracting contagious and deadly diseases from other dogs.
Identify How A Boarding Facility Will Feed Your Dog.
You want to make sure that your dog will be fed accordingly. If not, your dog may develop serious medical conditions during their stay. Aside from regular feeding, you also need to ensure that the facility you choose can provide safe, nutritious, organic, and non-processed foods for your pooch. However, if your dog is a picky eater, you may consider requesting their preferred food selections rather than their usual menu. If the boarding facility can't cater to your dog's food requirements, you may provide them with some food packs before leaving your dog in their care. Furthermore, never force your dog to eat something they don't want to. This will only cause stress and discomfort to your dog and make staying in a boarding facility look like a punishment.
Check If A Boarding Facility Has Staff On Standby.
It's not good for your dog to be left alone when they're feeling stressed and anxious. This will cause your dog to behave eccentrically and unpredictably, even if they're normally obedient. That's why it's important to have someone to supervise your dog and attend to their needs at all times. Boarding facilities should hire professionally trained personnel. Someone claiming to be a dog lover isn't enough, even if that's true—they might not be able to address conflicts between other dogs and understand the dog's needs. In this way, you can be at ease thinking that your lovely pooch will be under someone's professional care.
Final Words
For successful dog boarding, you must understand how your dog feels. This includes finding out your dog's personality and assessing their basic needs. From here, you'll be able to easily identify which dog boarding facility is best for your dog, be it a pet hotel, a traditional kennel, a doggy daycare, or a pet resort.