As a dog owner, you know how important it is to give your pup the best possible care. From providing plenty of exercise and love to keeping up with veterinary visits and grooming appointments, much goes into being a responsible pet parent. But did you know some tips and tricks that can make life easier for you and your four-legged family member? Knowing these simple hacks could save time, energy – even money. So let's explore some top tips every dog owner should know.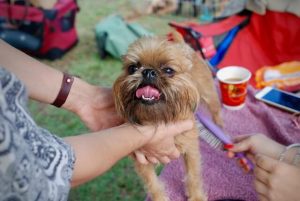 1. Learn How to Groom Your Dog Properly
Dogs come in different shapes and sizes, but one thing remains the same – they need proper grooming to stay healthy and happy. Grooming includes taking good care of their coat and nails, which is important for their appearance and overall health. Regular grooming sessions will help remove dirt, debris, and dead hairs from the coat, preventing tangles and matting that can lead to skin irritations and infections.
Proper nail care is also critical, as long nails can cause discomfort and even lead to joint issues. Suppose your dog has ticks; in that case, you should know that removing ticks needs caution. Never pull the tick out with your hands or tweezers, as this can cause infection. Instead, use a special tick-removal tool designed especially for this task.
2. Start Crate Training Your Dog from a Young Age
Welcoming a new furry friend into your home can be exciting, but it's important to remember that it can be a daunting experience for your pup. Crate training is an excellent way to help your dog feel comfortable and secure in their new environment. It's best to start this training from a young age, as this will allow them to get used to their crate and feel less anxious when they need to spend time in it.
Crate training will also provide your pup with a safe space to retreat when they feel overwhelmed or need downtime. By implementing this practice, you'll be helping your dog adjust to their new surroundings and set them up for a confident, happy future.
3. Exercise Your Dog Daily
As a dog owner, you want the best for your furry friend. Exercise regularly is one of the most important things you can do to maintain your health. Daily walks or playtime in the park can significantly improve your dog's fitness and keep them in shape. A sedentary lifestyle can put your furry friend at risk of weight gain, joint problems, and other health issues.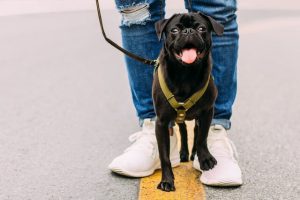 By prioritizing regular exercise for your dog, you're not only promoting their physical well-being but also their mental health. Running, jumping, and playing are great ways to stimulate and keep your dog's brain happy. So grab a leash and take your dog out for a romp – you will benefit from the fresh air and sunshine.
4. Research Different Commands and How to Train Them Properly
Dogs are known to be man's best friend, loyal and loving companions that bring so much joy to our lives. However, living with a dog can be challenging if they are not appropriately trained. That's why investing time and effort into researching different commands and learning how to train them effectively is crucial.
Doing so ensures that obedience is not a struggle but a natural part of your furry friend's behavior. Furthermore, training them properly can prevent problem behaviors, such as excessive barking, destructive chewing, or jumping up on visitors. So why not take the time to learn new commands and enjoy a happier and healthier relationship with your dog?
5. Stay Educated on the Latest Pet Trends
With new research and technology constantly emerging, there's always something new to learn about everything from food to toys to collars and leashes. Whether understanding the benefits of grain-free diets or discovering interactive toys that keep your pet entertained, staying informed can help you provide the best care for your pup.
It's also essential to stay up-to-date on the latest pet trends to ensure you provide them with the best possible lifestyle. For instance, if you're looking for a new collar or leash for your pup, consider checking out modern alternatives with smart features like GPS. Doing so could make the experience of owning a dog much more enjoyable and rewarding.
6. Make Sure You Give Your Pup Plenty of Love and Attention
As a pet parent, it's important to ensure we return the love our pups give us by giving them plenty of attention and affection. Unfortunately, our daily lives can get in the way of spending quality time with our furry friends. That's why it's important to make sure that you create special moments for them as often as possible.
Dedicating time each day to play with your pup is one of the best ways to show them how much you care. Playing with your dog helps stimulate their mind, releases endorphins that make them feel good, and strengthens the bond between you and your pup. Taking your pup for a walk or spending quality cuddle time will make all the difference in your pup's life.
7. Be Sure to Take Your Dog for Regular Veterinary Visits
Just as we have regular check-ups with our doctor, our furry friends must visit a veterinarian at least once a year. Veterinary visits are important for preventing and detecting potential health issues, so pet owners must ensure their pup stays up to date on all their vaccinations and wellness exams.
In addition to medical care, your vet can advise on nutrition, behavior, dental care, and other areas to help your furry friend stay healthy. Regular vet visits are also a great opportunity to ask questions and get the latest updates on any treatments or recommendations your pup needs.
Owning and caring for a pup requires time and energy, but the rewards are tenfold. From regular crate training and exercising to researching commands, grooming your pup, staying informed on trends, and providing unconditional love and attention – being a responsible pet parent can greatly enhance your dog's quality of life. Not to mention your own. So if you're already an owner or are considering becoming a pet parent, remember these tips for keeping your pup happy, healthy, and content in their forever home with you.