Adopting a pet is a big decision that should not be taken lightly. Not only do you need to think about things like whether or not you have enough space for another animal in your home, but you also need to make sure that you're prepared to take on the responsibility of caring for another living creature.
One of the most important things to keep in mind before adopting any pet is doing your research. Make sure that you learn about the animal's needs and what kind of care they require. This includes everything from understanding how much food and water they will need each day, to knowing what kind of environment they are comfortable in and what kinds of toys they like to play with.
Cats are a category entirely on their own because of their flipping nature – you never quite know what to expect! If you are considering adopting a cat for the first time, take some time to learn about its nature and habits. In this article, we will go over the four most important segments every future cat person should know about.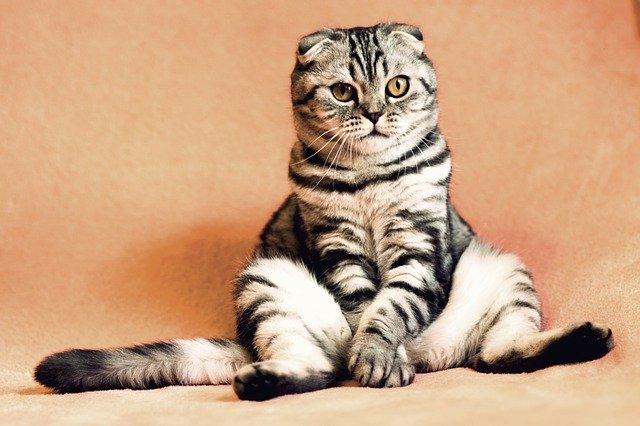 Research about breeds
When you are considering adopting a cat, it is important to do your research on the different breeds of cats. Websites like Pet Haver are a great tool with a plethora of information for first-time pet owners. You can learn about the most peculiar traits of any animal you are interested in getting, and cats have a lot to offer. Each breed has its unique personality and needs, so it is important to find one that would be a good fit for your lifestyle and personality. If you are an active person who likes to spend time outdoors, you may want to consider adopting a Siamese or Bengal cat, while if you are more of a homebody, a Persian or Ragdoll would be a better fit.
Another option is to go to your local animal shelter and meet a variety of cats until you find one that strikes your fancy. Many animal shelters have cats of all breeds and personalities, so you are sure to find one that is perfect for you. There are pros and cons to both getting a cat from a breeder and rescuing a mixed breed from a shelter. Let's take a look at some of the key points.
Getting a cat from a breeder can have its upsides – you will typically know exactly what breed of cat you are getting, and they will be well-socialized and litter box trained. However, it can also be quite expensive, and there is always the potential for genetic defects in purebred cats.
On the other hand, rescuing a mixed breed cat from a shelter comes with its own set of advantages – you will likely be saving the cat's life, and they will come already litter box trained and socialized. However, there is no guarantee as to what breed of cat you will be getting, and it can sometimes be difficult to tell a cat's personality until you have had them for a while.
Get a vet before adopting
One of the most important things you can do before adopting any pet is to get them checked out by a veterinarian. This is especially important for cats, as they can often conceal their illnesses until they are very ill. By having your new cat checked out by a vet, you will be able to address any health concerns early on and ensure that they receive the proper care.
When you adopt a cat, you are taking on the responsibility of caring for another living creature. This includes ensuring that your cat receives regular checkups and vaccinations from a veterinarian to protect them from diseases.
Many people do not realize how much it costs to care for a cat until they have one of their own. Cats require both routine and emergency veterinary care, which can add up quickly if you are not prepared. It is important to set aside funds each month to cover the cost of veterinary care so that you are not caught off guard if an emergency arises. This will help ensure that your cat receives the necessary treatment and does not end up costing you more in the long run.
Create an environment that cat will feel comfortable in
When you bring your new cat home, take some time to create an environment that they will feel comfortable in. This means having a variety of places for them to hide, scratch, and play. Cats like to have a designated place to eat, drink and use the litter box, so be sure to provide these amenities for them.
In addition, make sure that your home is "cat-proofed." This means making sure that no dangerous chemicals or electrical cords are lying around that your cat could get injured by. You should also keep all of your houseplants out of reach, as many cats like to chew on leaves and flowers. By taking the time to create a comfortable environment for your new cat, you will help them feel at ease in their new home.
Litter box and toys
One of the most important things you need to provide for your cat is a litter box. Cats typically do not like to use the bathroom in areas that they cannot see well, so make sure that the litter box is in a private spot where your cat can feel comfortable using it.
In addition, be sure to have a variety of toys available for your cat to play with. This will help keep them entertained and out of mischief. Toys can include scratching posts, balls, and small stuffed animals. By providing your cat with a variety of toys to play with, you will help stave off boredom and prevent them from getting into trouble.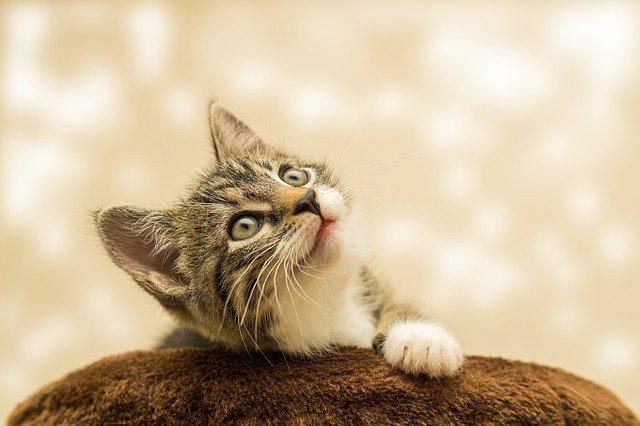 As you can see, there are several things to keep in mind before bringing home a new cat. By preparing for all of the potential challenges that come with owning a cat, you can ensure that both you and your new feline friend are happy and healthy.
If you're thinking about adding a cat to your family, there are a few things you should keep in mind. First of all, it's important to know exactly what breed of cat you're getting, as purebred cats typically have more health problems than mixed breeds. It's also important to get your new cat checked out by a veterinarian, as they may have undisclosed health issues, and prepare your home to welcome your pet in a secure and engaging environment to make their transition as comfortable as possible.