We may earn commission from qualifying purchases at no extra cost to you.
Learn more
Shih Tzu Yorkie mixes, or Shorkies, are objectively one of the most adorable cross breeds. There are a lot of cute mixes out there, but a Shih Tzu Yorkie is unique in its appearance as well as many of its personality traits and other characteristics. These dogs are tiny little things, but full of energy and charisma. If you're reading this now, you're probably either a current Shorkie owner or you are considering bringing one home and into your family. Whether you need questions answered or guidance on if you want to become an owner of a shorkie, this article will answer all of your questions. It will provide information, guidance and more.
The first step to being an excellent owner is knowing everything you possibly can about your dog. This is what can separate you from just an average owner. It is the first step in ensuring that you create a special and unbreakable bond with your dog. By learning as much as you can about shorkies either before or while you own one, you can slowly begin to understand what to expect, what they need both physically and emotionally, and the best way to care for them regarding a plethora of subjects. Know your dog like the back of your hand, and you'll have a companion for life. Shorkies are loyal to a fault, and deserve an owner who will show them just as much love, compassion, and devotion as they give.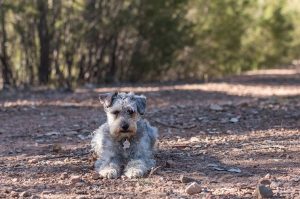 In order to welcome your shorkie into the most loving and warm home as possible, it is important to do your research beforehand. Reading this article is a great start, as we touch on every subject. If they immediately feel loved and cared for, your bond will come much more naturally and easily! Being prepared and knowing their patterns, personality, and needs before you even meet them will make them feel much more comfortable and loved.
You will need to know basic information such as  their history, origins, weight, height, and life expectancy. However, don't just stop there. There is so much to understand about your pet. You will also need to know about their coats, common health problems, and spaying. Going even deeper, it is vital that you are prepared and know their grooming needs well. This includes shampoo, clippers, brushes, nail clippers, and harnesses. Additionally, it is important you know how to groom them safely and know your options. Knowing their temperament and personality beforehand is also essential, as it will help you predict their moods and needs. Knowing how much exercise and food they will need is also vital to your care taking. Finally, we will talk names and how to actually find a shorkie of your own!
What Is this breed?All you need to know About this breed
To start, we need to go over some basics. The basics include the history and origins of shorkies, must know facts, pedigree status, life expectancy, weight, size, different life stages, and their coats. Understanding these things before we delve into more of the specifics will help you lay out a foundation of knowledge as well as grasp some of the easy knowledge about shorkies.
To begin, we have to talk about the history of Shorkies. Not only their personal history, but the history and origins of their parent breeds— shih tzus and yorkies. Knowing this will help you understand the significance of this mixed breed as well as some of their behaviors.
History of Yorkies
The Yorkshire Terrier- more popularly known as its shortened name, the yorkie, are dogs with an interesting history. Yorkies actually are fairly new. They are no older than two hundred years old as a breed. Unsurprisingly, as you can probably tell by their name, this breed was developed in England. Although yorkies are generally seen as dogs of high status and luxury in today's culture, they actually started as something much different. Their original purpose was to catch mice and rats in mines– not exactly luxurious. Early on, yorkies were also used to hunt, because they could borrow underground like foxes or badgers.
Yorkshire terriers originate from waterside terriers, a breed developed in Scotland. This breed was a small dog with a long, gray blue coat. They were brought to Yorkshire, England in the early 19th century. There are an abundance of other terriers that were combined to create the waterside terriers, and even more to then create the yorkshire terrier. It started during England's industrial revolution, where owners brought all types of terriers to England to help aid them in work. The main three terriers that were brought to England were the Clydesdale, Paisley, and Skye.
As I mentioned previously, they were originally used to kill rats and for hunting. However, as they became more useful, it became clear that yorkies were much more useful than just ratters. They had a certain bravery and courage. Often, they were used for hunting small animals that burrow underground. They would have to face off with these animals, and quickly became known for their courage and determination when hunting prey.
During the Victorian Era, the yorkie began to be cherished by the rich and those of high status due to their special appearance and small size. This is the point that they turned from hunting animals into house pets, and now lap dogs.
Funnily enough, yorkies weren't actually called yorkies for many years. When they were first brought to England, the breed appeared in a bench show. They were called a "Broken Haired Scotch Terrier" for nearly a decade. After that, the breed was known as the "Toy terrier" because of their size.  Finally, a reporter mentioned that because the breed was developed, the dogs ought to be called Yorkshire Terriers. Thus, yorkies were born in the year 1874. Yorkies were in America by 1872, and were an official breed according to the American Kennel Club but 1878.
One of the most important parts of yorkie's history belongs to a dog of the name Huddersfield Ben. This dog, named after the town he was from, was a very famous show dog. He ended up winning over seventy awards, and was also known for his ability to produce litters of puppies that were under five pounds. Huddersfield Ben also won countless ratter contests.
The original yorkies were slightly bigger than the ones we know today, but many still carry the playful and adventurous nature of their ancestors as hunting dogs.
The History of  Shih-Tzus
Moving on to the second breed parent of shorkies, the Shih-Tzu has been around for much longer than the Yorkie. Despite their less than intimidating size and nature, shih-tzus have actually been around a very long time. Although many believe that shih-tzus originated with Dowager Empress Tzu Hsi in the late 1860s, there have been shih-tzu bones and other types of proof found to prove that shih-tzus date back to ancient times. There are even tapestries and artworks of them dating back 2000 years.In fact, they are one of the fourteen oldest dog breeds. They have quite an impressive history.
They are believed to have originated from breeds such as Lhasa Apso, Pugs, and the
Pekingese
. Shih-Tzus originated in China and Tibet, and were first bred to resemble "handsome lions' ' that are shown in early chinese artwork. This is why Shih-tzu translates quite literally to "lion dog". They were thought to have been originally bred by Tibetan monks who wanted to give temple dogs to China. Shih-tzus were beloved for their lion-like features, as it was believed that Buddha rode back to earth on the back of a lion.
Shih-tzus belonged solely to royalty during the Ming and Manchu dynasties, and were regarded as royal property. Anyone caught owning one outside of the palace would even be sentenced to death. They were sometimes held in the robes of women or placed at the foot of beds in order to generate heat. (As an owner of a shih-tzu mix, I can believe that this would work).
The first shih-tzus were brought to Europe in 1930. Later in the decade, they came to America. Despite their rich history, shih-tzus were not recognized as an official breed until decades later. This is due to emperors and only high-status families having shih-tzus as lap dogs, but never sharing them with the rest of the world. We're glad they finally did! In 1969, the American Kennel Club recognized it as an official breed and placed it in the toy category. They became incredibly popular in the 60s, and have only grown in popularity since.The group now lists shih-tzus as the 20th most popular animal!
You would never think that your dog originated from royalty, but it's true! These dogs were once the most prized possessions of royalty– remember to treat them as such now! They may have lost a little of their rarity, but they are just as beloved and valuable. These born and bred, history-long lap dogs deserve just as much love, if not more, than they did back in the day.

History of the Shorkie
Now that you're aware of both breed parents' histories, let's talk about their brilliant creation, the shorkie! How did they come to be? How long have they been around? Knowing the history of the shorkie's parent breeds should help you understand their development a little more.
It is assumed that shorkies existed naturally before, but they only began to be designed by breeders a short time ago. In the early 2000s, this breed began to be developed in the Us. Despite their origins the shorkie has gained its most popularity in Ireland and Great Britain.
Their purpose, of course, is to be the perfect, tiny, adorable companion dog. It was also bred in an attempt to create a lap dog that is both cute and intelligent. At a time where mixed toy breeds, and especially mixed shih-tzu breeds,, were becoming more popular, the development of a shorkie is an obvious choice. Who could resist such a cute dog?
There isn't much to say about shorkies history, as they are still such a new breed. However, understanding their parent breeds and their history will help you grasp what to expect from this breed. Companions, bravery, intelligence, and of course, cuteness.
Must Know Facts
Moving on from the rich histories of Shorkies and their parent breeds, let's talk about the present. We're going to discuss some of the basic facts that will help introduce you to the most fundamental information to know. It's important to be familiar with pedigree, affiliations, status, average life span, weight, height, size, and how to recognize them. Knowing this basic information will prepare you for both the simplest information you need to know about your shorkie as well as lay the foundation for what is to come.
Pedigree
Shorkies are not purebred, but they are the result of two pedigree parents. As stated previously, Shorkie Tzus, or Shorkies, are the crossbreed of Shih Tzus and Yorkshire Terriers also known as Yorkies. Both of these are purebreds and are both recognized by the American Kennel Club as such. The Shorkie is still in its developmental stages as it has only been around for about a decade. Eventually, breeders will work on breeding first generation Shorkies to then slowly and surely bring a new generation of Shorkies that are purebred. This isn't an easy process, however, and will likely take seven generations or more. The more shorkies that are bred with shorkies, the more consistent the breed will become in terms of appearance and temperament.
It is because it is not yet a purebred dog that shorkies are not recognized by the AKC, or American Kennel Club. Despite this fact, they are recognized by several groups such as the Dog Registry Of America (DRA), Designer Dogs Kennel Club (DDKC), Designer Breed Registry (DBR), American Canine Hybrid Club (ACHC), and International Designer Canine Registry (IDCR).
What this information tells you about your shorkie is that they are a very new breed. While we can make some generalizations about the breed in terms of appearance and temperament, because they are so new, these descriptions and information might depend on your dog. This means that you need to pay close attention to how they are reacting to things, how they are behaving, what makes them happy, when they are most comfortable, etc. While we can make recommendations, your dog is still its own being. It might be different from other Shorkies. Take the time to check in with your dog, it will surely make your bond even stronger.
Average Life Expectancy
In order to determine the average life expectancy of a shih tzu yorkie mix, you must first know the life spans of their parent breeds. The average lifespan of a shih-tzu is around thirteen years. For yorkshire terriers or "yorkies' ',  their life span expectancy is approximately the same. Therefore, the average lifespan of a shorkie is also about thirteen years of age. This prediction must be taken with a grain of salt, of course.
As mentioned previously, shorkies are a very new breed. This makes it hard to make generalizations and exact predictions about the breed. The longer this breed exists, the better predictions we'll be able to make. As of right now, because their breed parents both live about thirteen years, it would make sense that shorkies do as well.
Weight and Size
Because shorkies are a cross breed, and a very new one at that, their size is somewhat unpredictable. There is a range of course, but their size is dependent upon which breed parent they take after the most. Smaller shorkies take after their smaller parent, the yorkie. Meanwhile, shorkies that take after their shih-tzu parents are a bit bigger and the size of an average small dog. Yorkies are typically seven to four pounds. Sometimes, they are a bit larger too and can be between eight and ten pounds as well. Yorkies are also usually six to seven inches tall. Meanwhile, the second parent breed, the shih-tzu is usually seven to eleven inches tall in height, regardless of gender. Moreover, shih-tzus are, on average, eight to sixteen pound heavy, also regardless of gender.
The differences between these parent breeds are the reason for the large range of size when it comes to shorkies. They typically weigh seven to fifteen pounds, and are six to fourteen inches tall. All of this will also depend on your shih-tzus age. When shorkies are puppies, they will be at their smallest size in terms of both weight and height. As they move into adulthood, they will become bigger. Finally, in their last stage of life, as a senior their height will most likely remain the same but they may either lose or gain weight depending on their lifestyle and health.

How to Recognize a Shorkie?
If you've never seen a shorkie before, or are just unfamiliar with the breed, you aren't alone! Due to this crossbreed being extremely new, there are plenty of people who have never seen a shorkie or wouldn't recognize one if they saw one. It is important to gain this skill if you are a shorkie owner or if you are considering becoming an owner of one. This is so you can distinguish your shorkie from other dogs and other potential shorkies. Knowing their appearance also helps you better get to know your dog and establish a stronger bond with them.
The first thing you should know about your shorkie is their coat. Shorkies will usually have a straight coat like their yorkshire terrier parent, and they might once in a while have a bit of wavy coat. The most common colors of their coat include gray, black, tan, white, brown, and gold. This range of colors is beautiful on a shorkie, and is the result of careful crossbreeding between the yorkshire terrier and shih-tzus. They are also double coated dogs, as both shih-tzus and yorkshire terriers are double coated as well. What does this mean? It just means that they have an extra underlayer coat beneath their coat on the surface.
To look at examples of shorkies, below will provide images of shorkies:
Shih Poo Health and Care
Now that we have gone over most of the basic information about your shorkies, the next thing, the number one priority, is how to care for them. By knowing as much as you can about the health and care needed for a shorkie, you will be the most prepared to bring your shorkie into the most loving and welcome home as possible.
What You Need to Know about Their Health
There is a lot to go over in this section. The health of your pet is the number one priority of every owner when it comes to caring for their dog. In order to properly care for your shorkie you need to know common health problems, how their muzzles and teeth contribute, and how to generally care for them. By knowing this information you are bettering your knowledge about shorkies in general and struggles you might face as an owner in the future.
Common Health Problems
There are a few different factors that contribute to common health issues regarding the shorkie breed. There is a common belief that crossbreeds are often healthier than their purebred parents. While this is sometimes true, it is not always the case. There are more factors to consider.
A lot of it is luck, and a lot relies on the breeding done. So as an owner, you don't have much control over the problems your shorkie might inevitably face. Shorkies, because they are crossbreeds, can develop genetic disorders due to their shih-tzu parent, their yorkshire terrier parent, or even both. Other health problems that shorkies typically deal with are patellar luxation, progressive retinal apathy, liver disease, allergies, hypoglycemia, collapsed tracheas, tooth loss, and kidney stones.
The only action you can take against many of these issues is by getting your shorkie from a responsible breeder who is qualified. They will ensure your shorkie doesn't suffer from any genetic disorders.
How To Care for Your Pup?
So how do you prevent these common health problems? Is there anything you can do? Of course. It is understandable that that long list of health issues could be scary and overwhelming. Any owner would be worried for their dog and their future. But there are a few precautionary measures you can take so that your shorkie's health is the best it can be.
The first important thing to note is that regular vet visits are essential. They are not optional, you must be taking your shorkie to their vet regularly. This is to make sure they don't fall behind on shots, that nothing is seriously wrong, that their weight and size is okay, and to receive advice. Your vet is a professional, and you should be taking any serious questions you have about your dog's health, diet, exercise, and routine to them. Your dog will probably not be the biggest fan of the vet, but it is needed for their physical health. Just be sure to praise them and provide a lot of positive reinforcement. The more times you visit the vet, the more comfortable they will become and you want to do everything you can to make sure each visit is as positive of an experience as possible.
Also, considering the tendency for oral health issues with shorkies and other small dogs, keep a special eye on their teeth. Maybe brush their teeth, or use bones that are good for their dental health. Additionally, it is important to pay attention to your shorkie's exercise requirements and dietary needs– this can reduce the risk of hypoglycemia.
All in all, the best thing you can do is love your shorkie. Your support will help them get through any struggles they face, and paying close attention to their behavior will ensure that you notice any health risks early on.
Teeth and Muzzle
Like many other shih-tzu breeds, and small breeds in general, the teeth and muzzle are both great contributors to many of the shorkie breed's common health issues. The size and shape of the muzzle can cause respiratory problems. The best way to combat this is to check in on them regularly, make sure they have easy access to water, and don't over exercise them. You also don't want to have them in the heat for too long, because they will start panting. Be sure to keep an eye on your shorkie at all times, especially outside or when they are out of breath. These small dogs often love to bark, which will leave them out of breath. Make sure they have access to water and are getting plenty of rest. As for the teeth, be careful what you are feeding them and allow them to chew on dental bones for dogs.
Should you Spay/Neuter Your Dog?
Yes! The general consensus is that for your shorkie's health, neutering them is important. The debate really comes in when you are discussing when. Some think you should have it done very early, while others think you should wait. This is the kind of question that is best answered by your vet who can properly examine the state your shorkie is in at each age as well as their health.
Essential Products and grooming Accessories
Moving on from health and care, this next section will go into a bit more detail. Once you know the basics of how to care for your shorkie, it is important to know what you need to give them that care. The amount of products for pets is overwhelming. You walk into a pet store or start with a google search, and there are far too many products to possibly consider.
The best way to narrow these products down is to understand the individual needs of your dog. There are specific products for smaller breeds, which is exactly what you'll want. If you are already an owner, you already know what your shorkies needs are. You are aware of their behavior patterns and what they like and dislike. This will help you make the decision of what products to buy. However, if you are still lost and need some guidance, we can provide some advice and recommendations. Again, the best person to ask for recommendations will always be your vet. However, this article is a good place to start.
Best Grooming Clippers for Shorkies
There are plenty of options when it comes to grooming your shorkie. You can pay a professional groomer to groom them, or you can do it at home. If you choose to do it yourself, it is important that you are informed.
To choose the best kind of grooming clippers for your shorkie, you first have to decide a few things about how you want to groom your shorkie. You need to decide on the way you want to cut your shorkie, but you also need to consider the type of clippers you want. There are three main types of cuts for your dog. The easiest is the puppy cut, which is shorter. Then there is the buzz cut, which shaves your shorkie down to the least amount of coat left. There is also a long cut that is more of a trim. It all depends on the state of your dog's coat and how often you plan on grooming. If you want to groom regularly, keeping their coat long shouldn't be a problem. However, if their coat is more matted, you should want to get most of it off of them. Once you've decided on the type of cut you want, you can choose the type of clippers.
Some of the best clippers for shorkies include the WAHL Lithium Ion Pro Series Clippers, the Cyrico dog clippers, and the Pecute Dog clippers. The WAHL Lithium Ion Pro Series Clippers are quiet, made of great quality, and have strength. The quiet sound is great especially if your dog is easily made nervous. These clippers are also cordless, which should give you more control when using them. The only problem with them is that these clippers tend to overheat. As for the Cyrico dog clippers, these are also quiet, and are extremely versatile as they come with multiple different blades. It also has a sharp blade that goes through a dog's coat very easily. Lastly, the Percute dog clippers have a reliable motor, different speeds, a quiet sound, and a tight grip.
Make sure, once again, to be very patient with your dog when you are grooming them. They will most likely be nervous, especially the first few times. Positive reinforcement, treats, and praising is always the best way to go. If they need breaks, give them to them. The more often and regularly you groom them, the more comfortable they will become.
Best Brushes for Shorkies
Along with grooming your shorkie, you will need to brush them regularly! This keeps their coat from getting too matted, and can be a very relaxing experience for them. This can also be a bonding experience if you choose the right moment to brush them. It is important to remember that due to their breed parents' coats, the shih tzu and the yorkie, shorkies have double coats. There are a few different brushes to consider– from combs, to rake and matting brushes, to pin brushes and slicker brushes. Because shorkies need to be brushed so frequently, you need to be sure to choose a relatively durable brush and one that you can use often.
Some of the top brushes for shorkies are the Hertzko Self Cleaning Slicker Brush, the Safari Dematting Dog Comb, the Hartz Groomer's Best Slicker Brush for Dogs and Cats, Andi's Premium Pin Brush, and the Andis Pet Steel Comb.
Nail Clippers
In addition to trimming your yorkie's coat, you'll need to trim their nails too! Trimming their nails will keep them from accidentally hurting you or themselves. This will also keep their nails clean and will prevent their nails from being caught on carpets and other materials.
Your shorkie will most likely not like their nails being trimmed, especially the first few times, but it is the best thing to do for their health and comfort. Be sure to be patient with them and as always, use positive reinforcement. Some of the best nail clippers for shorkies include the dog nail clippers by Boshel, the Casfuy Dog Nail Grinder, the Safari Professional Stainless Steel Nail Trimmers, and GoPets Pet Nail Clippers.
Best Shampoo for Shorkies
After you've trimmed and brushed your shorkie, it's important to bathe them! This will make sure any excess hair is washed off. Shorkies also produce a lot of oil from their coats, and washing them regularly will keep them fresh and smelling good. Regular baths for shorkies are essential because of their coat type. In order to do this, you need to find the right shampoo for your shorkie.
Some of the best shampoos for shorkies include the 4-legger organic all-natural, the Earthbath All Natural Shampoo With Oatmeal, the MinkSheen Pet shampoo 4 in 1, and the Earthbath All Natural Shampoo With Tree Oil and Aloe.
Grooming Tables and Tubs
Again, there is always the option to pay someone else to professionally groom your shorkie. If you have the means and not the time, this may be the best choice for you and your dog. However, if you plan on regularly grooming them yourselves, you will want to acquire the right materials. Grooming tables and tubs are meant to make the grooming experience easier and more comfortable for your and your shorkie. They bring the dog to your level so that you can both be comfortable during the grooming process.
Some of the best grooming tables and tubs for shorkies include Kopek's Foldable Blue Grooming and Bathing Pool, Petlift Foldable Standard Grooming table, the Flying Pig Grooming Tub, and the Ultra Lift 3 Side Splash Space Saver.
Leashes, Collars, and Vests
The last few materials you'll need for your shorkie's basic care are leashes, collars, and vests. It is especially important to acquire these materials because of how small your shorkie is. You want to be sure that if you take them for a walk or outdoors you have control over them so they don't run away or get lost. It will also keep them safe from cars and bigger dogs. For walks, you can choose if you want to use a collar or a vest/harness for your leash. If you shorkie tends to pull on a leash a lot, consider purchasing a harness or vest so they don't hurt themselves. Some of the best harnesses for shorkies include the Goodby Escape Free Harness, the Kaytee Small Animal Harness, the Frontrange Dog Harness by Ruff wear, and the Easy Step-In Harness by Orvis.
The Basics of Grooming
Now that you are aware of all the materials you need for grooming, it is important to actually know how to groom. Again, there is absolutely the option of paying someone else to groom your dog. If you have the money and can find someone you trust, this might be a great option for you! However, if you'd rather do it yourself whether it be for financial reasons, an interest, or to strengthen your bond with your shorkie, there are a few things you should know. It is important to understand your yorkie's coat, what to expect, how to cut their hair, and other maintenance requirements.
The Coat
As stated previously, a shorkie has a double coat. This just means that underneath the coat on the surface is another layer, another coat. Their coat mats very easily, so it is important to groom frequently. For shorkies, this means brushing, bathing, and trimming. It is best to brush daily, and have them trimmed every 6 weeks. This will keep them clean and comfortable in their coats. When their coat isn't matted, it should be long and silky! Coats also vary in color quite a lot due to it being a crossbreed. Because the shorkie is so new, this can all be predicted but it must be taken with a grain of salt; some aspects are going to be unpredictable.
Hair Cuts
It is recommended to trim your yorkie's coat about every six weeks. However, if you notice their coat becoming tangled and matted before then, or if it grows too long, feel free to groom as frequently as you see fit. Every shorkie is different! Remember that they will most likely be nervous. The grooming process is a little scary for them, especially the first few times. Let them take breaks, and offer lots of encouragement. When in doubt, treats always make a great reinforcer.
First, comb through their coat thoroughly. Then, you'll want to start with the hair on the back, and then work your way down to their back legs. Once those are both at your desired length, go ahead and work on the belly, front legs, and chest.Then, use scissors to trim their face. You will want to start with their ears, then the rest of their face. Be careful around their eyes!
Grooming and Maintenance Requirements
In addition to trimming their coat every six weeks, there are more ways to keep your shorkie in tip-top shape! Bathing them is essential, it keeps their fur from becoming too matted. Their fur produces a lot of oil and sweat, and bathing them regularly will not only keep them clean, but healthy and comfortable. You can refer to the shampoo recommendations above. Daily brushing is also very important for shorkies. Their coat is long and to keep it from becoming tangled and matted, they need to be brushed. This should be a more soothing ritual for your dog. You will also need to trim their nails regularly to ensure they aren't hurting you, others, or themselves. This also keeps them clean.
Are They HypoAllergenic? Do They Shed?
Yes! Shorkies are relatively hypoallergenic. They do shed a little bit, but they don't irritate allergies as much as other dogs. However, if your allergies are bad, you may want to consider another breed considering the proximity you will need to be in their fur. While they don't shed as much, they still produce the danger that can cause allergies to act up. To ensure minimal shedding, brush them daily.
FAQs
Now that we have gone over some basics and the most important information about how to care for your shorkie, let's address some of the most frequently asked questions. Now that you know most of their needs, I'm sure you're curious about what to expect. Knowing about their temperament and personality will help you better prepare for your shorkie or decide if you want to bring one into your family.
Adaptability- Are they good with children and other pets? Are they family friendly?
Yes! Shorkies are extremely family friendly. They will get along great with children and other pets. They are always eager to meet new people, new pets, and anything that moves. They are very lovable and love to spread that love. They require a lot of affection, but they are worth it. They are also tiny, which makes them great for the house and make them great lap dogs.
Some of their best qualities include being loyal, devoted, affectionate, petite / compact, calm and relaxed at times, craving constant love and attention, funny, proud, majestic, fun, friendly and very intelligent.
Are You a Good Match for a Shorkie?
Now that you know what shorkies are like temperament and personality wise, evaluate yourself. Are you able to take the time to care for them? They require a lot of love and attention, and you need to be able to devote yourself to them just as much as they devote themselves to you. Remember that while your pet is only part of your life, you are their entire life. You need to be prepared for that responsibility and the dedication it's going to take. Make sure that you are able to care for them physically, financially, and time-wise. The most important thing, truly, is that you plan on loving them as much as possible. These are great dogs, and deserve to be welcomed into loving homes that will make their lives happy and comfortable. If you are ready to do that, you'll make a great owner!
Pros and Cons of Getting a Shorkie
To summarize everything in this Q&A section, let's go over some of the basic pros and cons of getting a shorkie.
PROS:
They are extremely loyal
They are very intelligent
They will be like another family member
They don't require much exercise
They are great lap dogs
They are beautiful
They are very playful
They are friendly and welcoming
They are relatively easy to train
CONS:
They require you to take a lot of time to care for them
They require a lot of grooming
Shorkies are a newer breed, so they are somewhat unpredictable
Temperament and Personality
Temperament and personality are two very important things to consider when you are choosing a breed to be your pet. Do you want a pet that's going to be more independent or affectionate? Do you prefer a dog that can walk, run, and play a lot, or would you rather a dog who's more likely to lounge with you? Do you want a guard dog, or one that gets along with everyone? Depending on your answers, a shorkie might be perfect for you and your family.
Shorkies are very friendly animals. Both of their breed parents, shih tzus and yorkies, are very outgoing as well. They are always eager to meet new people and pets, and will absolutely adore you. Shorkies are also very intelligent dogs, which can be fun when you are teaching them tricks or playing games. They are extremely playful as well. Shorkies are best suited for families, singles and seniors, apartments, and can be happy in a house with or without a yard. They are playful and friendly so they work well in families, but their devotion and loyalty can also make them great matches for singles or seniors who need a good companion. They also don't require too much exercise, so the size of your yard is not an important factor.
How Easy Is It to Train a Shorkie?
Shorkies are definitely relatively easy to train due to their natural temperament. When training a shorkie, there are a few different types of training to consider. There is housebreaking of course, but there is also social training and basic behavior training. When training your shorkie, you need to be aware that this should be a positive experience for you, but more importantly, for your shorkie as well. How you train your dog can make or break your bond with them, especially if they are young and new to your home. Be sure to use positive reinforcement, never punishment. Shorkies love treats, praise, and playtime. Make sure there is a good balance of training and positive reinforcement.
Shorkies are naturally intelligent dogs, which means that training them should not be too much of a challenge. They should be able to catch onto commands pretty easily, and are able to repeat tricks and positive behaviors if they learn there is a reward. It is also worth noting that shorkies can have a short attention span and can be stubborn. This means you need to have patience with them. Keep training sessions short and sweet, but make sure they are repetitive.
Physical capabilities, limits & Exercise Requirements
There are a lot of things to consider when exercising your shorkie. Of course exercise is important to their health, they need to stay active and as their owner you need to provide them ways to be active and enjoy it. Shorkies are naturally playful and energetic dogs, and will therefore fulfill much of their daily exercise requirement just by walking around the house. But you can help them meet the rest of their requirements through short walks around the blocks and playtime. Taking them to dog parks is also great because it helps with their exercise and their social skills. The typical adult shorkie only requires about thirty minutes of exercise a day. You should start introducing this kind of exercise at around ten weeks of age. Anything earlier than that, they should not be doing too much running or
jumping as their joints and muscles are still developing
and need to be cared for. It is also very important to note that you need a leash when taking your dog out! They can get distracted very easily and due to their small size, they are safest on a good leash.
How to Potty Train a Shorkie
As mentioned previously, shorkies are regularly easy to train. Because of their intelligent nature, they catch on to concepts quickly. It is also worth noting that both of the shorkie's breed parents- the shih tzu and the yorkie- are known for being easy to train as well. However, this does not mean you can slack or be under prepared. As the owner, it is your responsibility to be ready for whatever your dog's needs are. Just because most shorkies are easy to train, does not guarantee that your specific shorkie will be easy. You need to be ready to be patient and remember that positive reinforcement is key. Shorkies also respond well to routines– make sure you maintain a strict training schedule if you want your shorkie to be potty trained as quickly as possible.
Firstly, be sure you start potty training earlier. You first need to decide if you are going to train them indoors or outdoors. Because shorkies are such a small breed, it is definitely possible for them to be trained inside. However, if you want to train them to go outside, be sure you choose the same spot to bring them to everytime. The most important times to take your puppy out is in the morning, after they eat, when you first get home, and at night before bed. However, these are not the only times you can or should be taking your shorkie out. Especially when you are first training them, you will want to take them out as frequently as every hour. You want to get them into a routine.
When your dog goes outside, make sure to give them a treat as soon as they are back in so they know what they are being rewarded for. You can use treats, toys, and even playtime to reward your shorkie and reinforce that positive behavior. It is important to never punish them for accidents, only use positive reinforcement.
During the process, remain calm and patient while you wait for your dog. They will most likely want to sniff around for a while outside. Let them do that, but keep them focused if they get too distracted–shorkies are notorious for their short attention spans. If they don't have to go every time you take them out, that's okay! Don't force them. They will go when they are ready.
Remember the most important part of all of this is to remain calm and supportive. This should be a positive experience for both you and your shorkie and can strengthen your bond if you do it right!
Tips For Finding a Shorkie
After you've read all the information above, you should have a somewhat clear idea about whether or not you will be bringing a shorkie into your home. You should know whether or not they will make a good fit in your lifestyle, as well as if you have the means and time to care for them appropriately. If you're still reading, congratulations! I can assume you're looking for a shorkie to bring into your home. This is an exciting time! Your shorkie will be a large part of your happiness in the coming years.
There are a few different approaches to adopting a shorkie. Your main options are going to a breeder, a shelter, or finding a rescue group near you that has shorkies available. There are rescue groups all around the globe to reach out to.
In the USA, there are lots of rescue groups to look into. Some of the best groups include Start Over Rover in NE, Pet Lovers Inc in MI, Dirty Dawgz Animal Rescue in CO, Save a Dog Day in NM, Evolution Tails in TX, Odies Place Inc in MA, Crazy Rescue Ladies Inc in FL, Last Chance Ranch Rescue in PA, Hill Hounds in MD, Tomorrow's Promise Animal Rescue in NH, and Lucky Dog Rescue in GA. These are only a few. You can find these or other rescue groups near you and ask about their breeds available. Since shorkies are still a new breed, there aren't a very large oversupply, but it is always a good idea to check rescue groups first.
In the UK, some of the best rescue groups are Animal Care Treatment International Network, Siempre Contigo Protectora, Clare Animal Welfare, Cyprus Pride House, Mutts with Friend Rescue, Jerry Green, People of Animals Welfare Society, Manchester & Cheshire Dogs' Home, and UK French Bulldog Rescue.
For Australia, there are also several rescue groups to look to. To name some, Aussie Rescue and Placement, Friends of the Paw, Save a Pound Pooch, Paws and Recover, Silver Lining Pet Rescue, Gladstone Animal Rescue Group, Moorook Animal Shelter, Halfway Home Animal Rescue, and Animal Aid.
Moving on to Canada, some of their best shelters are Heartprints Dog Rescue Society, All Breed Canine Rescue, Animal Care Centre Lobo, Animalert Pet Adoption Inc, Bow Wow Rescue, City of Toronto Animal Services, Genesis Dog Rescue, Kingston Animal Rescue, Kismutt Small Dog Rescue, and LOYAL Rescue.
Finally, in Asia, some of the best rescue groups are Animals Asia Foundation, Soi Doi Organization, Animals Asia, Friends of Nature, China Small Animal Protection Association, and the Xi'an Pomegranate Stray Animals Rescue Base.
Your second option is to look for a breeder. You need to be careful which breeder you choose. Be sure to ask questions, do not hesitate to ask for their qualifications and experience. Choosing the right breeder will help you bring home the best shorkie possible. Shorkie Puppies range from $300-$1000. The Annual cost of owning a shorkie is also about $1,000.
Food and Dietary Restrictions
The best way to feed your shorkie is with premium dry food formulated for small-sized dogs. This will help with muscle and bone development in their growing stages. If they are eating solid food, about half a cup of food a day should suffice. Once your shorkie reaches its adult stage, it may begin to eat less, so you may need to switch to a ¼ a day. Make sure that you are feeding your shorkie the recommended amount! Especially in their first 12 weeks of life, they are prone to hypoglycemia, and need their daily requirement every day to ensure they stay healthy.
Top Names for Shorkies
Finally we're at one of the most fun parts of getting a new puppy! Names! If you're welcoming a new shorkie into your family, you want to make sure they have just the right name. Whether you want to name them something personal, something that they look like, or just something cute: we'll get you started with the brainstorming. Here is a list of some of the most common names for shorkies:
Max
Princess
Sadie
Buddy
Bella
Toby
Gizmo
Molly
Rocky
Teddy
Sophie
Charlie
Bailey
Chloe
Harley
Daisy
Bentley
Maggie
Lucy
Coco
Now that you've read through all the basics, in depth information, and advice: good luck! We wish you luck and a life of happiness with your new shorkie. Remember that no matter what, the most important thing is to love them. They will certainly love you, so be sure to give them the devotion they deserve too.