As the well-worn cliché goes, a dog is man's best friend. In turn, humans do their best to care for their loyal and loving companions, ensuring that their brief stay on this planet is full of love and kindness. As any dog owner knows, what we feed our pets is extremely important, and can affect everything from their moods to their physical health. Most vets and pet nutritionists seem to agree that dry food is the way to go for dogs, as opposed to wet food. However, there are plenty of variables for the kind of dry food and the frequency of feedings that pet owners need to keep in mind. The following guide will help outline all the issues to be mindful of when it comes to finding the best dry food regimen for your pet.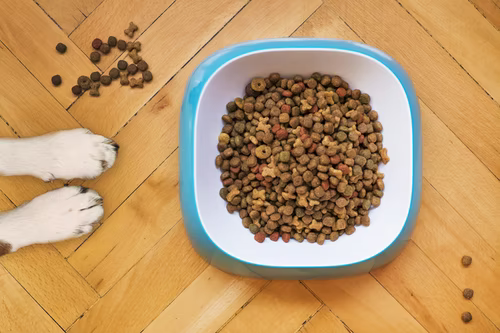 Key Nutrients for All Dogs
The first thing to keep in mind is the kind of nutrients any dog needs to be part of its diet in order to remain healthy. Of course, if you have a puppy, then the nutrients for them will be quite different than the requirements for older dogs.
One general rule of thumb is to look for food with clearly labeled words like "complete" or "balanced." These are the de rigueur terms by which governmental entities help regulate the nutritional profiles of foods available on the market, to help consumers make the right decision when buying food for their pets. These labels will ensure that you are buying the proper sort of dry food for your pet, without having to purchase additional vitamins or supplements. Some of these key nutrients include high levels of omega-3 fatty acids, which is crucial for a dog's health, as well as calcium, protein, and other vital elements.
Shopping for Dry Food
The process of shopping for dry food is extremely difficult, given the overwhelming number of options available on the market. In this case, if you are feeding dry food to a dog, ensure that you understand what kind of portions you're supposed to give them, and also make it a point to get them something that is the best quality. When you're out buying commercial food for your pet, there are a few bylines to remember.
First off, anything that is labeled "chicken" means that 70% of the food's makeup is chicken – 30% will be other things like vegetables or supplements. Anything labeled "chicken entree" or some variation thereof is bound to have at least 10% beef. Dogs can and should eat dried food made from a majority of grains, veggies, and meat. The combination is guaranteed to help with heart health, although there are a few things you should definitely avoid. Any dry food made with a majority of corn or corn-based ingredients, soy or wheat should be avoided since they are much harder for dogs to digest and can wreak havoc on their system.
Portion Control
Portion control is extremely important when it comes to feeding your pet. A lot of it depends on their age, any preconditions they may have, and general advice from the vet. Overfeeding your dog will not only cause them to gain weight but will also expose them to various serious health issues. They will be more prone to spinal problems like slipped discs and will experience joint issues including osteoarthritis. It also causes them to encounter trouble breathing, and they are faced with all sorts of serious illnesses such as heart failure, cancer, dermatological issues, and even depression.
On the flip side, failing to feed your dog enough dry food will lead to other sorts of problems. Malnutrition is one of them, as is being severely underweight. Their coat won't be shiny and may even become fairly sparse. The low energy levels will also cause organ failure, and perhaps may even lead them to collapse into death, so you should be careful. In general, asking the vet for advice on what your pet needs will help you accurately assess how much food to leave them.
Timely Feedings
Just as important as portion control is how often you feed your pets. Depending on your dog's age, you may approach mealtime differently. Generally speaking, feeding them twice a day tends to do the trick. In addition, keeping feeding times consistent is important since it will help your dog's digestive health and weight. If meals are all over the place, they may eat too much or too little at certain times, disrupting their sleep patterns and their general cycles. Feeding your pet first thing in the morning, then later at night, is usually a good way to approach things.
Playtime
How often your dog exercises and goes out with you is pretty important. Most feeding recommendations for any kind of food – not just dry – will amplify the amount of exercise your dog does. If they are able to go out with you for daily walks, runs, or hikes, then they will need to eat more calories to meet their energy needs. Therefore, activity levels are an essential consideration when deciding upon how much food to feed them every day. If your dog is less active, then you would naturally feed them less.
Age
Finally, another important factor to consider as your pet grows is its age. Their nutritional needs are not static, and will naturally change with time. For example, a puppy will need specially made dry food that will help enhance its growth and development. Meanwhile, geriatric dogs will need a special kind of dry food that is full of ingredients meant to sharpen their focus and keep them active. In general, a vet should be able to provide the relevant advice to keep your dog happy and healthy. While you know a bit about your pet, only a professional can say for sure what your dog needs in terms of nutritional value and caloric intake.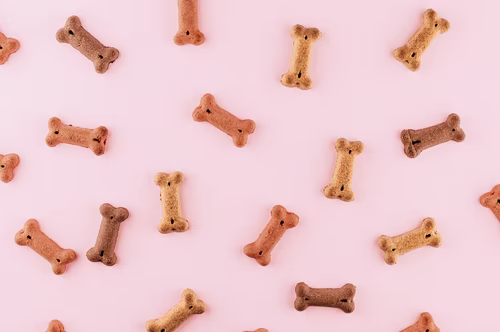 Whether you are a new dog owner or someone who has had a beloved pet for quite some time, it may be hard to get the whole deal about dry food right. There are different variables involved, and things will change as your dog gets older. As always, checking in with a vet is the best way to confirm that you're doing all you can to keep your pooch happy and healthy.