There has been a lot of debate over whether or not dogs need clothes. Some people say that it is unnecessary and that they should be able to behave in society and behave naturally without having to wear clothes. Others believe that clothing is necessary because it offers them more protection from the cold weather and gives them a sense of belonging. Which side are you on? Find out by reading this article!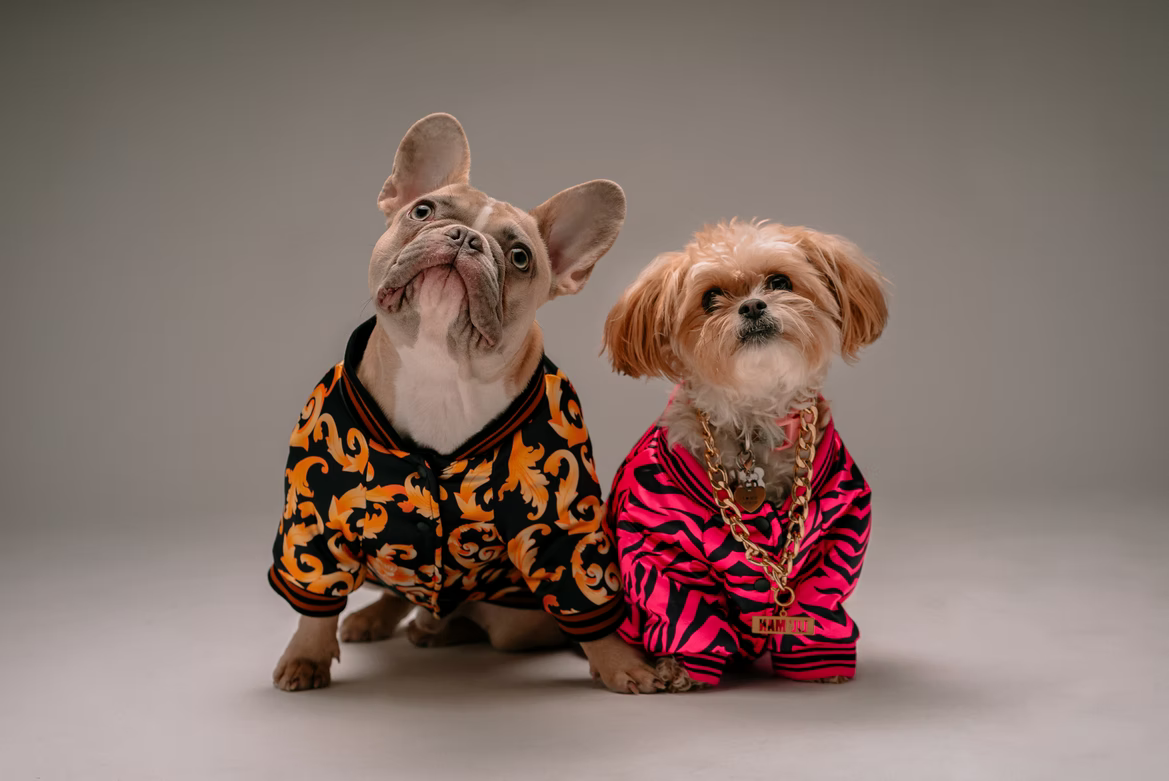 At Home
Some people believe that dogs don't have to wear clothes at home. They say that dogs should be able to behave in society and behave naturally without having to wear clothes. Others believe that clothing is necessary because it offers them more protection from the cold weather and gives them a sense of belonging. However, it all depends on the temperature and how you set it in your home. To figure out how to set up the right temperature for your pet, click this link to find out. If you do so, your pets won't be required to wear any clothing inside.
Depending on Breed
Each dog is different, just like each person is. Some dogs are small and therefore don't need to wear clothes for warmth. However, other dogs that have long hair or are large need the extra layers of clothing to keep warm in the colder areas. To be safe, it's best to dress your pet up with a sweater if you believe it needs one. You can always take it off if you feel that it does not need the extra clothing.
Breeds like huskies and husky-mixes typically don't need an extra layer, however, when in the colder areas you could put some clothes on them. It is also best to provide extra care, such as a sweater or jacket if its hair gets wet from rain or snow because it can cause your pet to become ill. A breed like the Hairless Chinese Crested needs clothing to protect it from the sun and other elements.
Outside Activities
Dogs love to play outside and exercise frequently, but sometimes the weather won't allow them to without getting sick (i.e., dogs can get hypothermia). Keeping them inside during this time will help prevent illness; however, dogs often tear holes into their sweaters when playing around. This is why some people may feel that it is necessary to put clothes on their pets when going outside. There are dog sweaters that have been made with a Velcro closure so you don't have to worry about the dog ripping them open. The best way to keep your dogs warm and safe during cold days is by dressing them in layers using a sweater, jacket, or coat.
Special Circumstances
Sometimes, dogs do require clothes because they are recovering from surgery and need to wear a cast. It is also required to cover up their wounds and stitches after surgery. If your dog requires stitches or a cast, make sure you keep them covered with clothes or something of the sort until they heal completely. Or, if your dog has a condition such as hip dysplasia, it may be required to wear clothes because they cannot properly regulate their body temperature. If you have any concerns about your dog's health or breed, contact your veterinarian for more information before doing anything!
Dog Clothing Nowadays
Nowadays, human clothes are being made for dogs. They are available in all sizes and can be worn by small, large, and even extra-large breeds. It is important that you get the correct size or else your pet may not feel comfortable wearing them. Plus, certain clothing has features that make it easier for your dog to move around. These are great because it provides more protection from the cold weather while giving your dog a sense of belonging since they are wearing something new! Sometimes people buy their dog's costumes as well so they can dress up as superheroes and other figures during Halloween and holidays.
Clothes For Rainy Days
Just like humans, dogs don't enjoy getting wet during a storm. Rainy days can be miserable for both the pet and the owner. That's why it's important to have raincoats or jackets that are specifically made for dogs and protect them from the wet weather. Not only do they keep your dog dry, but they also keep them warm. These are especially helpful because it prevents loose dog hair from getting wet and the conditions in which your pet could get sick. Although it may be unnecessary for some breeds, there are still others that need to wear something when it rains because they cannot properly regulate their body temperature.
Clothes For Snowy Days
Similar to rainy days, dogs also don't enjoy playing in the snow. It's important to have coats and jackets that will protect them from the cold weather. Not only do these clothes keep your dog warm, but they also keep them dry. It is very important to dress up your pet for snowy days because if they get wet, their body temperature will drop and they could get sick. This can be prevented by wearing dog clothes. It is always best to check with your veterinarian before purchasing anything new for your dog, so you know if it's necessary or not!
Are Dog Clothes Sometimes Necessary?
It depends on the breed of dog you have, how they act, and what kind of clothes they are wearing. Not all breeds require dog clothes because some can regulate their body temperature properly (i.e., Siberian huskies). However, some breeds cannot handle the cold weather well (i.e., pugs) and would need protection during the wintertime or when it rains outside. If you are ever unsure of what to do, it is always best to contact your veterinarian for more information.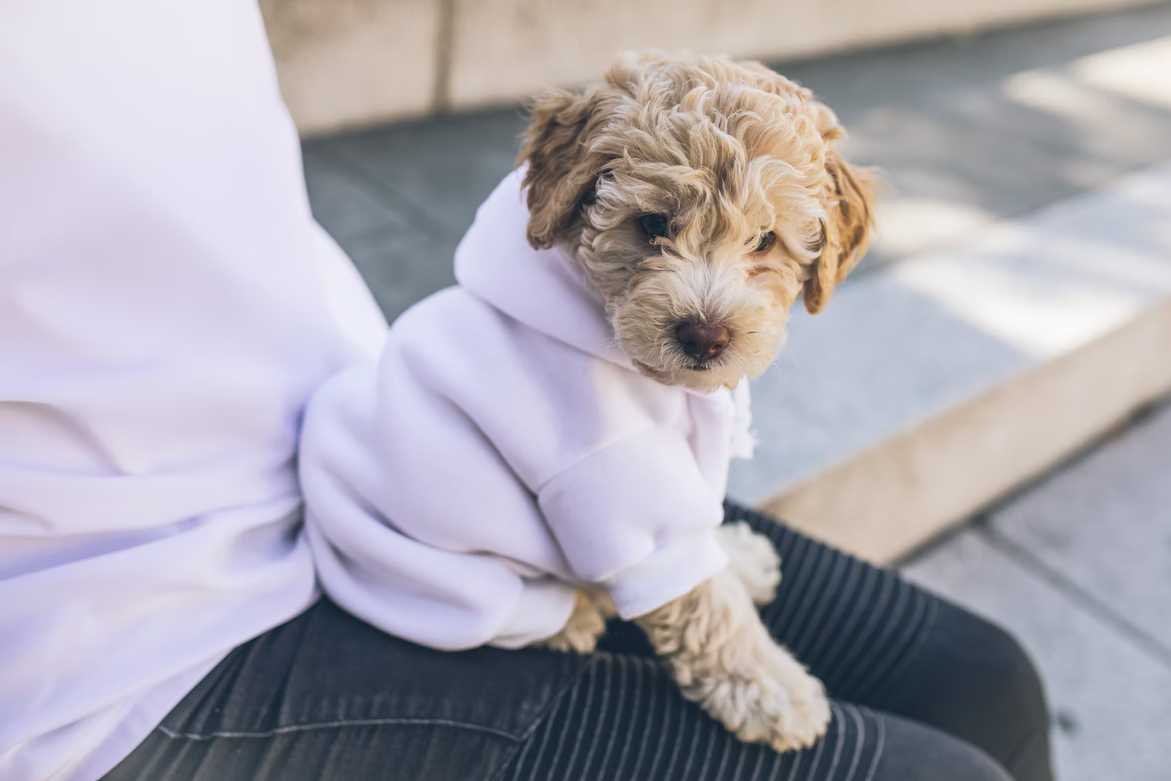 Dogs don't always require clothes, but they are helpful to put on in the colder regions and for special circumstances. If you want to dress your dog up with a costume or sweater for fun, go ahead and do so! In the end, it's up to your pets whether or not they want to wear clothes indoors and outdoors. If you feel as if your pet needs extra protection from the colder weather, then it would be best to provide clothing for him/her. However, if you think that he/she will be okay without any additional clothing layers then leave him/her as is!