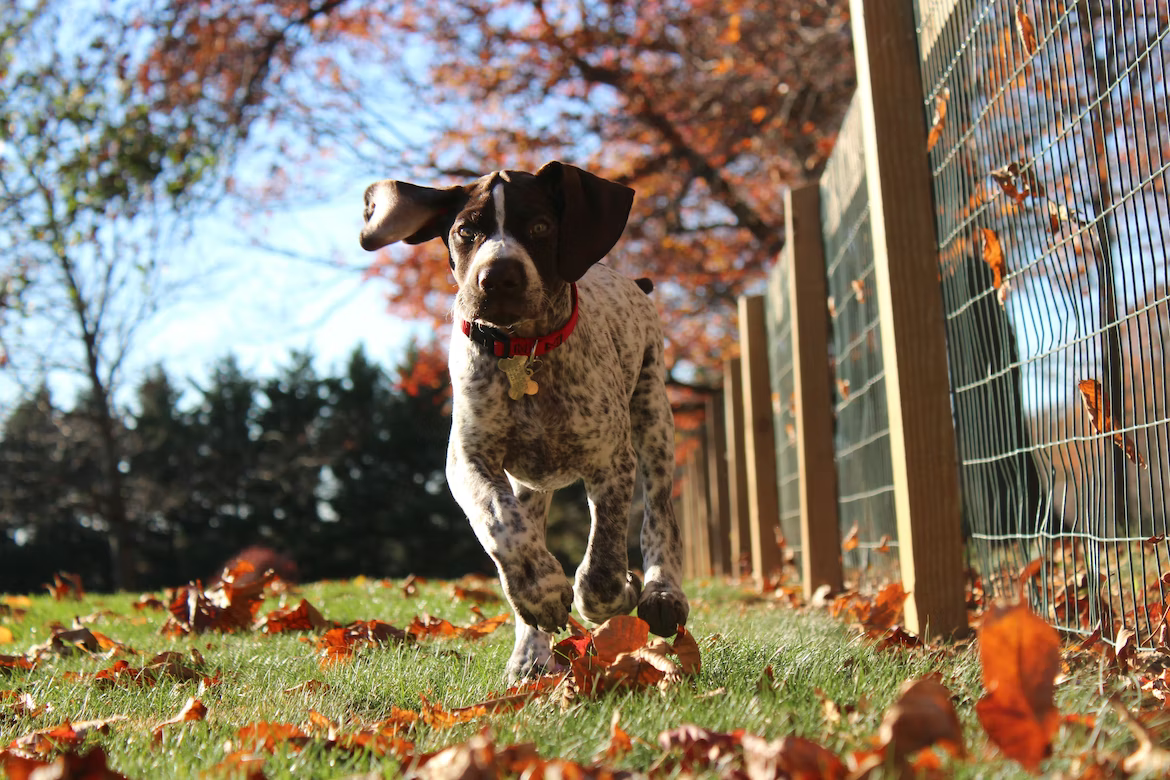 I
If you're a dog owner, there are a few things you know to be true. First and foremost, dogs are loyal and loving animals that make great companions. Secondly, owning a dog can be a lot of work. From taking them for walks to making sure they have enough food and water, being a responsible dog owner is no easy task. But the benefits of owning a furry friend far outweigh the occasional hassle.
One thing that many dog owners don't think about is how their pet's environment affects their behavior. Believe it or not, the way your home is set up can have a big impact on how well your dog behaves. And if your pup will be spending most of its time in the yard, it's important to create a space that is comfortable and safe. For small dogs, this is often not a problem. But for larger dogs, it can be a challenge to create a functional space that meets their needs.
So if you have a small yard that needs to accommodate a big dog, and still provide him with enough room to run and play, here are a few tips to help you make it work:
Invest in a Smart Collar
A smart collar is a must-have for any dog, but it's especially helpful if you have a large breed. These devices offer GPS tracking, so you can always know where your dog is and keep an eye on his activity level. Some also come with features like barking alerts and boundary control, which can be very useful if you have a dog that likes to roam. By setting up a wireless fence system, your dog can have the freedom to explore within a designated area without you having to worry about him getting lost.
Not only will this give you peace of mind, but it will also help to prevent your dog from getting into mischief. You can learn more here if you are interested in investing in a smart collar and see how it can ease your mind as a pet parent. Just make sure to do your research and find the right model for your dog's needs.
Use Your Fence Wisely
If you have a fence, it's important to use it to your advantage when creating a space for your big dog. If possible, put up a privacy fence so your dog can't see out and become agitated by the sights and sounds of the outside world. You may also want to consider adding a shade cloth to the top of the fence to provide additional protection from the sun and heat.
Another way to use your fence is to create separate areas within the yard for different activities. For example, you could have a designated play area with toys and a water bowl, as well as a potty area that is far away from the main living space. By giving your dog his own "space" within the yard, you can help him to feel more comfortable and relaxed.
Choose the Right Plants
When it comes to plants, not all are created equal. Some, like cactus and other sharp-edged varieties, can be dangerous for dogs if they try to play or dig around them. Others, like toxic varieties of ivy and lilies, can be harmful if ingested. So when selecting plants for your yard, it's important to choose ones that are safe for dogs and won't pose a threat to their health in any way.
There are plenty of dog-friendly options out there, so take some time to do your research and find plants that will work well in your space. If you are not sure which are safe, consider talking to a local nursery or landscaper for guidance. Once you have a list of safe options, you can then start to think about which ones will add the most visual appeal to your yard.
Get a High-Quality Kennel
A good kennel is essential for any dog owner, but it's especially important if you have a large breed. Not only will it provide your pet with a safe and comfortable place to stay when you're not home, but it will also give you peace of mind knowing that he's not getting into mischief while you're away. Make sure to get a kennel that's big enough for your dog to move around in, and be sure to include plenty of toys and bedding to keep him entertained.
When choosing a kennel, it's important to find one that's made from high-quality materials. Some cheaper kennels are made from flimsy plastic that can easily be chewed through or toppled over. Others are made from wire mesh that can rust over time. So if you want a kennel that will last, it's worth investing in a higher-end model. Also, be sure to consult with your veterinarian before you purchase to get their recommendation on the best type of kennel for your dog.
Invest in Some Good Doggie Toys
Dogs love to play, and having a few good toys on hand is a great way to keep them entertained. If you have a large breed, it's important to get toys that are durable and can withstand some heavy chewing. rope toys, Kongs, and other similar toys are all great options. You should also have a few different types of toys to keep your dog from getting bored, such as balls, squeakers, and fetch toys.
It's also a good idea to rotate your dog's toys regularly so he doesn't get bored with them. This is especially important if you have a large breed dog that tends to chew through toys quickly. By keeping a few different toys on hand and swapping them out every few weeks, you can help your dog stay entertained and engaged.
Add Some Dog-Friendly Amenities
There are a few amenities that can make your yard more dog-friendly and enjoyable for both you and your pet. One popular option is to install a doggie door, which will give your dog the freedom to come and go as he pleases. If you have a large breed, however, it's important to get a heavy-duty door that he can't push open or break through.
Another option is to install a doggie pool for those hot summer days. This is a great way to keep your dog cool and hydrated, and it can also provide him with some much-needed exercise. And if you are a proud pet parent, you can also add a few personalized touches to your yards, such as a custom-made doghouse or an engraved nameplate.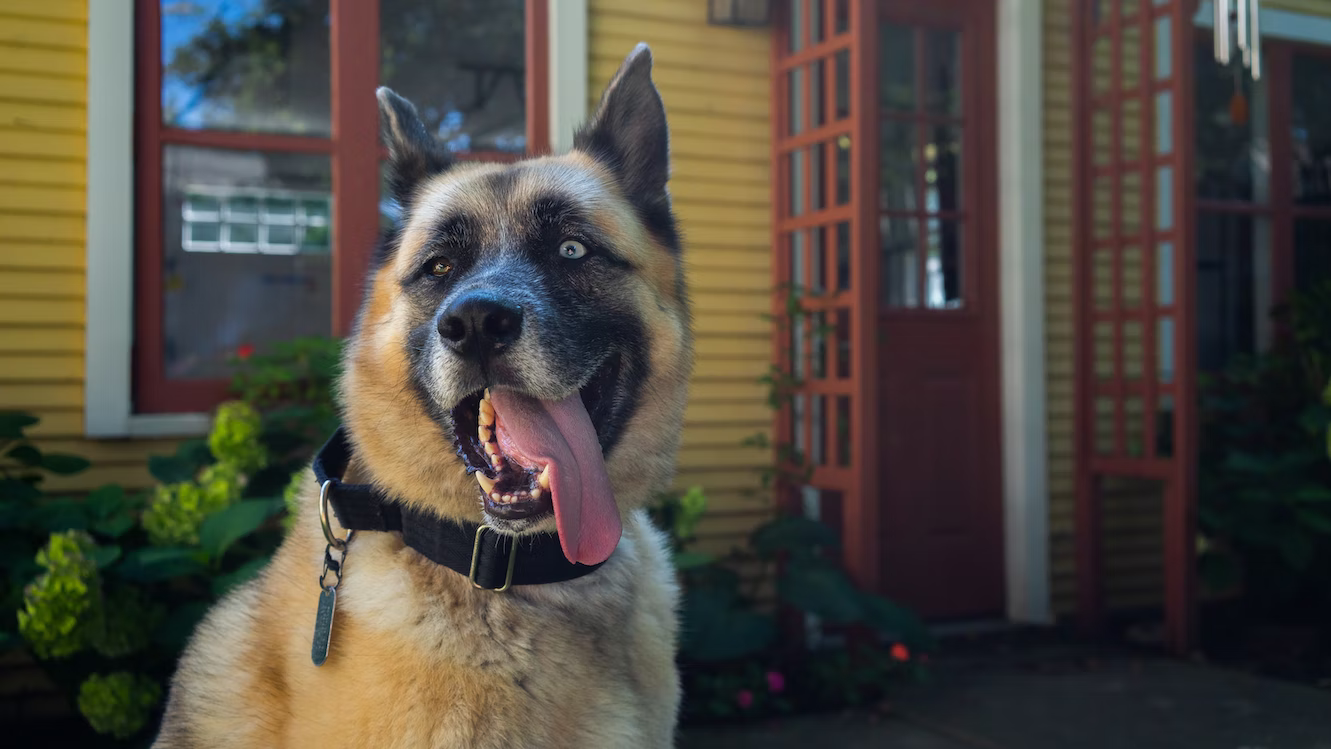 You don't need a big yard to have a big dog, but as you can see, there are a few things you should keep in mind if you do own a large breed. By following the tips above, you can make your small yard more dog-friendly and enjoyable for both you and your pet. So start implementing them today and enjoy spending time with your furry friend outdoors.