Why Do Dogs Sleep With Their Bum Facing You?
There are a handful of answers to why dogs sleep with their bum facing you, the simplest one being that they are protecting you.
In this article, you will find the answer to one of life's mysteries of why dogs sleep with their bums facing you. You will also find other questions on your dog's sleeping behaviors and what they mean.
Why Is My Dog Sleeping With His Butt In My Face?
This is a natural instinct for dogs to sleep with their butts in our faces. It also means that they're protecting your while you sleep and trust that you are doing the same to them. Dogs also find it more comfortable for them to sleep looking away from their owners.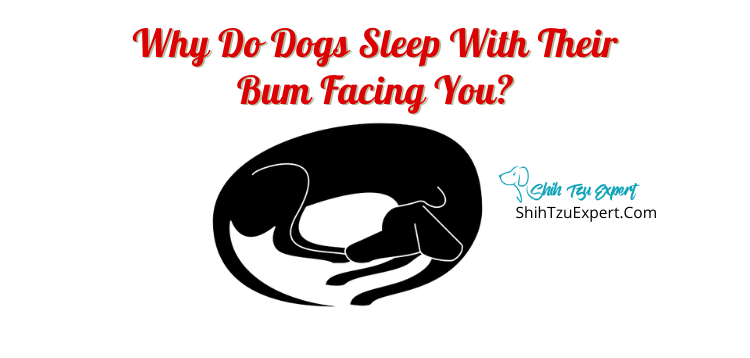 Why Do Dogs Sleep Facing Away From You?
There are a few reasons why dogs sleep with their bums facing us
1. They like it that way
2. They're comfortable and can leave themselves vulnerable while they sleep
3. They're protecting you
4. They trust you
5. They simply want to be petted on the rear
Why Do Dogs Sleep With Their Head Facing You?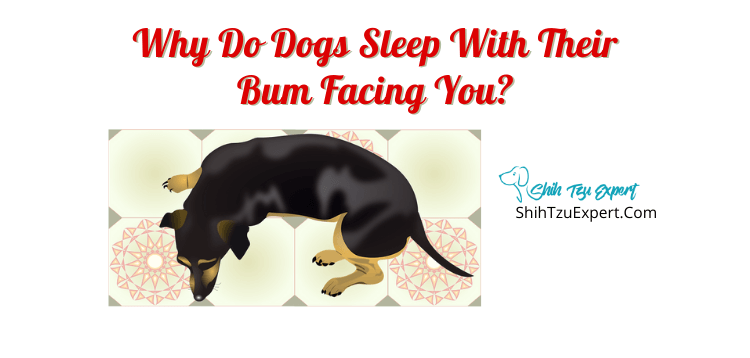 Dogs sleeping with their head facing you means that they want a little more affection and love. It also means that they want to be cuddled. In this sleeping position, dogs can both get physically closer to you and also feel like they're emotionally closer to you.
Dog Sleeping Positions Chart.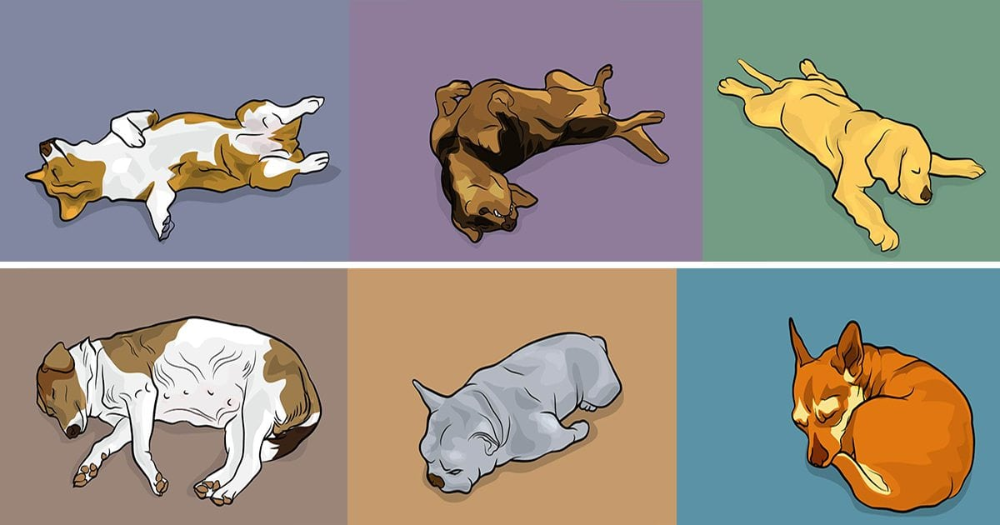 https://pin.it/5GWQbcN
Is It Normal For Dogs To Sleep With Their Bum Facing You?
The short answer is yes, it's normal for your dog to sleep with their bums facing you. While there are different sleeping positions your dog can sleep in, sleeping with their bums towards you is more natural.
Why Do Dogs Lay With Their Head Towards Your Feet?
There are a few reasons why dogs sleep at our feet
They trust us
They want to be left alone
They feel like they need to protect us
Why Do Dogs Put Their Bum Towards Another Dog?
The way dogs greet other dogs or get to know another dog they don't know is by sniffing bums. While it might seem odd to us humans, dogs have scent glands on their tails that let out pheromones.
Dog pheromones are chemicals that do a few things
let other dogs and animals know who they are
where they've been
if they've met before
Why Do Dogs Sleep With Their Head At Your Feet?
Dogs sleep with their head at your feet because they might want to be left alone. Most dogs don't like to be touched whiles they sleep and sleeping away from their humans is more natural. Simply looking away from you is more calming and will let them get a better night's sleep.
Your dog also might not want to display a threatening pose while they sleep.
Why Does My Dog Always Face Away From Me When Lying Down?
Three simple reasons why our dogs sleep facing away from you while you're laying down.
They're comfortable
They want to be in the path of potential danger
They don't want to be cuddled
Do Dogs Protect You When You Sleep?
Yes, your dog might be protecting you while you sleep at night. This is the case if they tend to sleep on your bed or somewhere that is close to the entrance of your bedroom. This also means that your dog thinks of your safety before they settle in for the night.
For some dogs, this is a natural way of repaying the kindness you show to them during the day and their lives thus far.
Why Do Dogs Put Their Bum Towards You?
When dogs put their bum towards you they are trying to communicate with other dogs. Dogs have scent glands in their tails, so when they put their bums and tails towards you, they are giving you their own scent. It's a dog sign language by transferring their scent to you.
They're claiming you as theirs.
How Do Dogs Choose Who They Want To Sleep With?
How dogs choose who they want to sleep with depends on the day. While they might feel a special connection with one person in the house over the other, that doesn't mean that they won't sleep with them. Dogs can feel when someone is distressed, or having a hard day and will feel the need to protect them.
Why Do Dogs Touch You When They Sleep?
The simple answer is that your dog trusts you. If your dog is also stretched out, it might not necessarily mean anything except that they have long limbs and need the extra space. Another reason could be that they want to feel close to you and will feel that by simply having a paw on you.
Did I Encourage My Dog To Sleep A Certain Way?
Yes and no. The day you brought home your dog started the day of training, both intentional and unintentional. That first night's sleep started a lifelong cycle of how or where your dog sleeps. If you didn't train your dog to sleep a certain way or in a certain place, they will naturally go to a place they feel safe and comfortable.
Can You Train Your Dog How To Sleep?
Training your dog where to sleep is just like training them for anything else. The position they sleep in is a different story, the way a dog sleeps is completely on them. How your dog sleeps says a lot more than you think and will come naturally to them.
Is Something Unhealthy Making My Dog Sleep With Their Bum Towards Me?
If your dog is posturing for bum scratches when they typically don't want to be touched while they sleep there could be a number of reasons.
Fleas
Tapeworms
Skin Irritation
Does My Dog Face His Bum Towards Me Because Of Fleas?
If something like fleas is irritating your dog, they will more than likely try to tell you by putting their butt closer to your face. Knowing the signs for fleas is simple.
Excessive licking
Itching or biting at the skin
Pale gums
Dark specs on the fur
Hot spots and bald patches
Red and raw inflamed skin
Do Tapeworms Make Dogs Want To Sleep Facing Away From You?
A tapeworm will not automatically want to sleep facing away from you. It actually might encourage them to get their bums closer to you thinking that you can smell what they smell.
The signs for a tapeworm are also unnoticeable, but here are a few things to look for
General poor appearance
Vomiting with worms in the vomit
Dry hair
Diarrhea with blood
A bloated belly
Worm segments on the dog's bum
Should You Discourage Your Dog From Sleeping With Their Bums Facing You?
If you don't like having your dog's bum facing you, you can simply move them. Dogs are smart animals and adjust their own sleeping positions. There is no claim that you should discourage your dog from sleeping with their bums facing you.
What Other Sleeping Behaviors Do Dogs Have?
There are several sleeping behaviors that dogs have, one being that they cool off or warming-up. Sometimes puppies will fall asleep where they are standing because they get tired easily. When your dog curls up it means that they are protecting themselves, it is most common with dogs who are new to their surroundings.
What Your Dog's Sleeping Position Tells You About Them
You can tell a lot about a dog by its sleeping position.
1. Side Sleeper- they are relaxed, easygoing, and feel safe
2. The Superman- tired but will be ready to play in a blink of an eye
3. The Lion's Pose- they want to sleep but want to be prepared to play again
4. The Donut- are adjusting to the temperature, and are protecting themselves
5. The Cuddle Bug- this is a dog who prefers to sleep on top of a person or other dog, it's a sign of affection, and love
6. On the Back- they are familiar with the environment and allow maximum air passage to all the body parts.
Why Does My Dog Go Round In Circles Before Lying Down?
Dogs who go around in circles before lying down come from dogs' wolf ancestors. They are simply getting the area they plan on sleeping on as comfortable as possible. Dogs will circle a few times before they lay down, but doing it too much might be a sign of arthritis or pain
What To Do When Your Dog Sleeps With Its Bum Facing You?
There are a few things you can do when your dog sleeps with its bum facing you.
1. Ignore it
2. Shift your dog so their bum isn't in the same direction as you
3. Give your dog some bum scratches
How To Make Your Dog Stop Sleeping Facing Away From You?
You can only make your dog sleep facing away from you if physically move them. This is a natural instinct for some dogs, so moving them will disrupt the way they sleep. You can also simply not have your dog sleep in your bed with you at night.
Is It Only Dogs Or Do Cats Also Sleeps With Their Back Facing You?
Both cats and dogs sleep with their back facing you. While cats might not be as cuddly as dogs, they still have the sense to watch their environment while they sleep. Cats are also always ready to attack when needed, so facing away from you comes just as natural as dogs.
References
https://www.nectarsleep.com/posts/dog-sleeping-positions/
Dogs' Sleeping Positions And Habits Tell You A Lot About Their Personality And Health
9 Reasons Why Dogs Sleep With Their Bum Facing You
Why Does My Dog Sleep Facing Away from Me?