About the Author "Adam Conrad" and ShihTzuExpert!

Website: ShihTzuExpert.com
Contact Info: You can reach us by emailing
Adam@shihtzuexpert.com or
Just visit our contact page Here
About ShihTzuExpert.com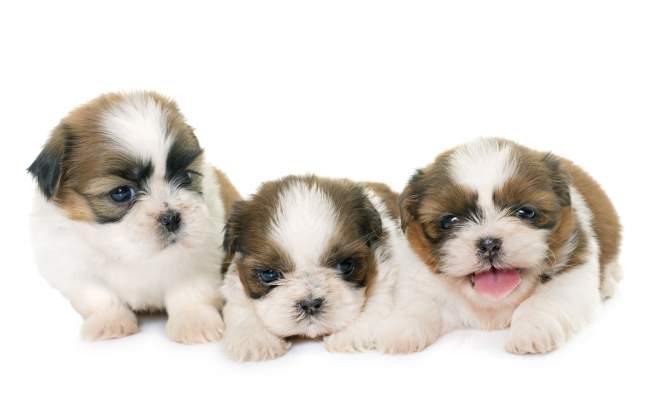 Imagine waking up each morning to sun streaming through your windows and the pitter patter of excited feet scurrying across the floor; gleeful faces stampeding toward you as you stir in bed. Within moments of wiping the sleep from your eyes a fleet of happy kisses are showering your face. This is a reality for Adam Conrad. In case your were wondering, those aren't children bombarding him with love, he and his family are the owners of five (yes you've read that correctly!) Shih Tzu.
Adam began adopting Shih Tzu two years ago. Conrad can't get enough of outdoor sports. He's often surfing, biking and running among other things. He was preparing for an upcoming marathon when he found himself pedaling full speed down a side winding trail. Much like the paths before, he rode hard and tirelessly. Adam caught a sharp turn and was thrown from his bike. Conrad suffered mild injuries but he was confined to his home for several weeks post surgery. His wife brought home Scout, a white and black Shih Tzu with the trademark white tuft of hair resting upon its crown. He has never had a pet before but he quickly fell in love with this affectionate breed. Shih Tzu are the perfect pups for companionship. They are known to be very affectionate, in other words, this dog is bred to love their owner for the rest of their days. They are the ultimate lap dog.
Conrad had a speedy recovery and he was able to get back to his biking, but his love for his canine companion grew. He soon adopted another. He learned more and more about the breed until they became his passion project. Around the same time that Adam adopted his third Shih Tzu, the brown short haired pup affectionately named Rio, he also got the idea to start his website: The Shih Tzu expert (http://ShihTzuExpert.com/). His research began. He dedicated himself to providing a wealth of information so that dog breeders, lovers and novice owners alike can have all of the information necessary to best care for their new furry forever friends. He and his now wife began researching everything there is to know about this breed. By the time he launched the site he was adopting his fifth Shih Tzu. Adam and his wife couldn't be happier with their growing pup-filled family.
ShihTzuExpert Motive
The motive of ShihTzuExpert.com is to provide honest information about various issues and  products out there.
We want this site to be the last destination for those who are seeking the best and honest information about what is best for your Shih Tzu. Either that product or service is good for them or not, we let you know in our honest way before you actually buy it.
Get Started
If you'd like information about how to Feed, Groom, or look after your pets. You can find the unbiased information here on ShihTzuExpert.
There is a reason why the below is one of our All time favorites and Viral "Top 10" reads.