When considering the purchase of a specific breed or age of the puppy, it is important to be aware of the increased prevalence of online puppy scams in recent years. According to a study conducted by the BBB, it was found that puppy sale scams accounted for 12.5% of all reported cases of online purchase fraud. Tens of thousands of those wishing to report scammers regret that they did not approach the issue of choosing a seller more carefully. Puppy scam has reached such a level that every 8 seller turns out to be a scammer. With these simple tips, you can distinguish between a scammer and a conscientious seller.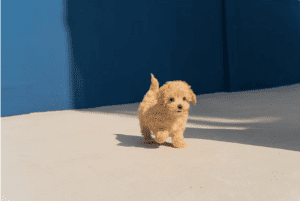 How to Spot a Puppy Scam Online?
#1 Prepayment
Beware of scammers using deceptive tactics to trick you into paying for a "free" pet. One common scam involves claiming that the pet is available for free, but you need to cover shipping costs. However, this is a false statement that can end up costing you a lot of money. Scammers will then continue to charge you for additional services under the guise of preparing the animal for shipment. These extra charges can add up over time.
Some scammers disguise these charges as necessary preparations for shipping the animal. These supplementary costs may include extra shipping fees, refundable or non-refundable deposits, adoption fees, veterinary expenses, vaccination costs, and insurance coverage.
#2 The scammer refuses a telephone conversation
The seller demonstrates a preference for email communication rather than phone calls. A reputable breeder would typically engage in phone or video chat conversations (if not in-person) prior to selling a puppy. Fraudulent sellers are frequently located outside of the U.S., and they may conceal their phone numbers by solely relying on email for communication.
#3 Seller asks to use insecure payment methods
Beware of scammers who ask for payment in unconventional ways such as gift cards or wire transfers. They may disappear after receiving your money, leaving you without the promised pet. Avoid merchants who ask you to use suspicious payment methods. It's good if scammers don't steal card details. You can still partially protect yourself from this using a VPN for Safari or another browser, but the risks are still great if you pay on third-party sites that are unknown to you. Unfortunately, once victims make all the requested payments, the promised pet never arrives, and the "seller" cuts off all communication.
#4 Too attractive offer
It is advisable to conduct thorough research on the prices of the breed you are considering before making any commitments. Be cautious of purebred dogs that are being sold at significantly discounted prices, as they are often associated with fraudulent activities. If the seller claims to register their dogs with a particular organization, consider contacting the said organization to verify the legitimacy of their claims.
#5 Price increases after deposit
When dealing with a reputable breeder, the quoted price will come with a guarantee, and any additional expenses will be clearly listed in writing before making a deposit.
However, scammers tend to add these extra charges gradually, such as high crate fees surpassing $800, travel insurance costing $1,000, escalated shipping expenses, and additional airport-to-door delivery services.
Additionally, please note that airports mandate the collection of live animals on-site, along with the necessary documentation.
#6 Sad story
It is quite common for Facebook ads to encounter this situation. The story behind why someone may sell or find a new home for their canine friend can become increasingly intricate and emotionally challenging as it unfolds.
Situations like the passing of a loved one, the loss of employment, or a change in residence to a pet-incompatible environment can bring about this decision. While these circumstances may indeed be truthful, it is important to approach them with caution unless there is a reliable means of verification.
#7 Non-unique photos
During the holiday season, this situation may occur when individuals become more emotionally attached to finding a new furry family member. Reputable breeders usually specialize in one specific breed and avoid selling different breeds, which sets them apart from scammers who may do so.
These scammers might advertise multiple breeds within the same ad or on separate websites. However, individuals can conduct a search using the breeder's email address to check if they have posted ads for other breeds.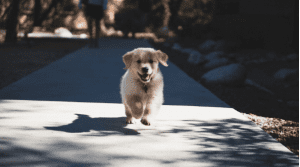 #8 The seller is on the list of scammers
Discover a variety of online platforms that offer the latest information on pet scams in the United States. One notable website is petscams.com, endorsed by the BBB, where you can find reports of complaints, evidence of puppy scams, and efforts to shut down deceitful pet sales websites. Stay informed and protect yourself from fraud with these valuable resources.
#9 Huge discounts for you
Some reputable breeders may choose to sell dogs they deem unfit for show purposes at a discounted price. However, these dogs are typically neutered. If an advertisement or website claims that the dog is still suitable for breeding future pups, it is likely a scam targeting dog buyers.
#10 Inconsistency in information
More experienced liars can give you a lot of information about an animal, but it's all made up or taken from somewhere. Usually, they get confused about their information if you talk for a long time or call on different days. After a conversation, just take a break for a day or more and listen to what they say to you later. You can even call from a different phone number and ask about the dog in a different way. For example, you want a cheerful and cheerful puppy. The deceiver will say that the puppy you are interested in is just that. Call another number and ask if it's quiet as you don't want house noise. If you see a clear lie, avoid this seller, but rather send a report.
Conclusion
Buying a pet can be an exciting time for any individual, and the internet has opened up a world of possibilities to meet your furry companions. While this can be a great option to find healthy animals, it is important to maintain vigilance and undertake proper due diligence before committing to any purchase online. If you saw your seller in one of the examples, run away from him. All of the above signs are a clear sign that a scammer is communicating with you and if you follow his advice, you will lose money.