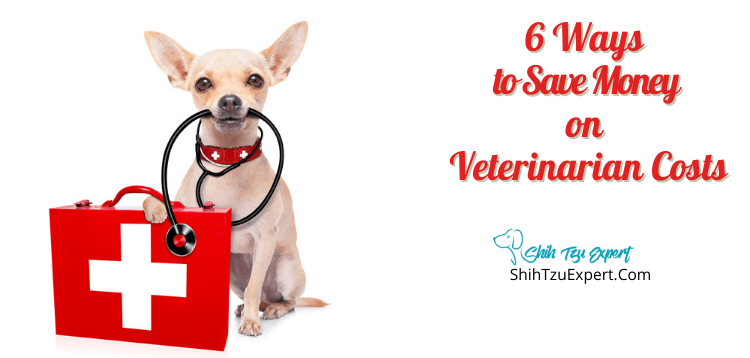 Your pet's healthcare likely makes up the bulk of your pet care expenses. Wouldn't you like peace of mind and affordable care? A good pet insurance policy can help with preventive care and emergency treatments. Aside from pet insurance coverage, you can practice six ways to save money on the costs of veterinary care.
1. Being Proactive
Vaccinations and medications are important parts of your pet's health maintenance. Spending a little on tick, flea, and heartworm medication two times a year is a relatively small but important expense. If a cat or dog gets heartworm, hospitalization and treatment will cost thousands of dollars. And a flea or tick infestation can leave your pet immunocompromised.
Preventive medicine means getting vaccines to protect your pets from various diseases. Diseases like distemper and parvovirus can be fatal if your pet does not receive updated vaccinations. It takes a small amount of money to get pet vaccines. The frequency and types of vaccinations you should get depend on your vet's recommendations, but overall this will save you money and protect your pet's health.
2. Investing in Dental Care
Like humans, pets also suffer from dental issues. Pet owners should brush the teeth of their beloved pets daily. Oral disease can result in tooth loss, organ damage, and various infections. Regular brushing can lengthen the life of your family pets.
Periodontal disease is likely to take hold if you do not brush your pet's teeth regularly. Treatment of periodontal disease in animals involves blood work and anesthesia. Next would be surgery and teeth extractions. Starting oral care early pays off in the long run.
3. Refraining From Overfeeding
Studies show that a low percentage of pet parents follow the right serving amount on food packages. Overfeeding is a common error. Countering obesity in pets helps prevent diabetes, arthritis, and high blood pressure. Also, high-quality, organic pet food can reverse intestinal issues and allergies. Spending a little more on food and keeping portions in check can help you save on health costs in the long run.
4. Exercising Every Day
Research shows that pet parents only spend less than thirty minutes exercising and playing with their pets a day, which is not enough to keep them healthy. This weakens your pet's defenses against common diseases in your area. Exercising your pets every day can improve their circulation. This then strengthens their immunity.
5. Purchasing From a Reputable Breeder
The health of a pet starts with breeding. Some pet shops rely on puppy and kitten mills for their supply. These sources are not healthy or ethical. Registered breeders may charge more than pet shops, but their puppies and kittens are healthy and well-behaved. Breeders have genetic tests and socialization programs. The good health and behavior of their pups and kittens will save new pet owners on vet and pet behaviorist bills.
6. Getting Pet Insurance Coverage
As we mentioned, this is a great way to keep veterinary care bills regular and low. Pet insurance coverage removes the stress of taking good care of family pets. It can help maintain your pet's health with preventive care packages. Emergency issues may also spring up down the road, and it is better to prepare for them than drown in expensive vet care costs later. Pet insurance coverage is a true friend to a responsible pet owner.
Saving Money on Veterinarian Costs is Doable
Finding ways to save money while caring for your pet is rewarding. It is a win-win solution, especially during the pandemic. The aforementioned tips can help prevent serious health conditions in your pet and enormous vet bills for you. Considering pet insurance coverage can help make your life with pets much easier to manage.