We may earn commission from qualifying purchases at no extra cost to you.
Learn more
Why Is This Product Here? Durable + Reliable + Heavy duty
The Andis AGC2 ProClip Animal Clippers are made for groomers, but pet parents also love these clippers. The Andis is a super duty trimmer that is designed for all sorts of coat types and furs but excels with tougher coats and furs. The rotary motor is durable enough for thick coats (poodles) and mats. Also, these clippers are quiet and will not scare your animals when it is time for a haircut.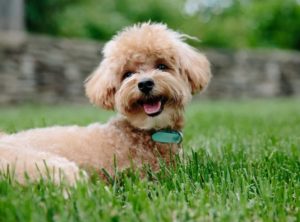 The rotary motor provides two speeds; 2,700 SPM and 3,400 SPM (strokes per minute) which is an excellent feature for groomers that handle different breeds throughout any given day. The trimmers weigh in at 17.5 oz, which is on the heavier side, but most users do not complain that the device is too heavy. The device also has a cord, which is a matter of preference for most groomers. However, the cord is 14 ft long, so there is no worry of running out of length. For those who do not like corded trimmers, the 14 ft heavy duty cord may become cumbersome. Also, having a cord negates all worries of loss of power that many pet owners experience with cordless trimmers, and there are no batteries to keep charged.
| | | |
| --- | --- | --- |
| Quiet motor so animals will not be scared or startled | | 14 ft long cord provides length needed to maneuver around animals |
| | | |
| Heavy Duty – will trim all dog, cat and, livestock hair | | Reasonably prices when compared to similar clippers |
Specifications:
Motor: When it comes to purchasing clippers, the motor is one of the most critical components to consider. The types of coats the animals you will be grooming dictates the kind of motor you should buy. Which is why the Andis ProClip AGC2 is a perfect trimmer for professional groomers who trim all different types of coats and fur. The rotary motor is strong enough to work through thick hair and mats.  Two-speed, rotary motor runs at 2,700 SPM and 3,400 SPM. The two speeds that these clippers offer is also great for groomers or pet owners with different breeds of pets since a low speed can be used for a short-haired dog and the high speed is needed for tougher, thicker fur. The motor is sealed and therefore maintenance-free; no oil or greasing of internal components necessary.
Blades:
Blades are the next most crucial aspect of
pet trimmers to consider when making a purchase
. Blades come in several sizes, but when shopping for blades, most customers are looking for either stronger blades or blades that stay colder longer. Blades can be made of all types of materials including ceramic, steel, chrome, silver, or titanium. The Andi UltraEdge #10 blade comes with the clippers. The UltraEdge line of blades is made of carbonized steel which provides a longer life of the blade. The edge of the blades is also a matter to consider and is one of specific need. Steel edges last longer, ceramic edges stay cooler and sharper longer, and chrome blades resist rust. The Andis ProClip AGC2 is compatible with all UltraEdge, ShowEdge, and CeramicEdge blades.
Weight and Ergonomics: The clippers weigh 17.5 oz and are 7.13 inches long. Though this device is heavier than most comparable clippers, users report that there is no discomfort after long periods of use and that it fits well in most hands. Also, the casing is shatterproof in case the clippers are dropped or squeezed too tight.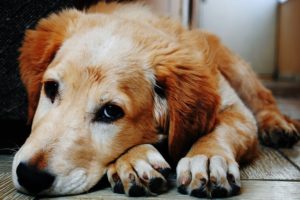 Cord/Cordless Charge: 14 ft heavy duty cord so there is no need to charge. The cord is long enough to maneuver around without the worry of running out of length.
Maintenance: Oil blades as needed. Blades may need cooling spray during long periods of use.
Heat and Noise: Customers report that the clippers heat up pretty quickly. Most recommend a cooling spray or a quick break to let them blades cool down. Reports consistently say that the clippers are quiet.
Check Carefully because… each kit includes:
  One Andis ProClip AGC2 clipper
  Tube of blade oil
  #10 "UltraEdge" blade
  Instruction manual
  Extra blade drive
The MUST Know, True Facts about the Andis ProClip AGC2: These clippers receive mostly rave reviews by customers.  Pet owners and groomers alike love these clippers.  The power these clippers produce is reliable and provides versatility.  There are some complaints that the blades heat up too quickly, but this did not seem to deter customers from giving positive reviews overall. The clippers are quiet and will not scare animals. Ultimately, these clippers were designed for professional groomers, but pet owners have reported ease of use and likeability.
What to watch out for with this product? Heat. Many users report that the blades heat up rather quickly.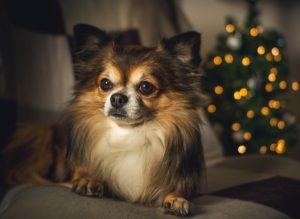 Crucial Tips: Keep blades oiled and clean for ease of use. While the clippers do come with an instruction manual, some customers recommend using YouTube for additional instructional help.
Conclusion: Overall these clippers are liked by most everyone who owns or uses them. Several customers say they will never go back to their old clippers after using the Oster Volt Cordless. It is lightweight and relatively quiet, depending on who you ask. Some say different blades make it louder while others report that they are just louder than their "other clippers." The fact that they are cordless makes them easy to use, and they are small enough to fit comfortably in most hands. There is little fatigue reported when using them, even for groomers that trim for 8 – 10 hours a day. The clippers are sturdy enough for any animal, including horses and livestock. The price is a bit high for the pet owner who trims twice a year, but any use more significant than that, the clippers are worth the investment as they last long and perform well.