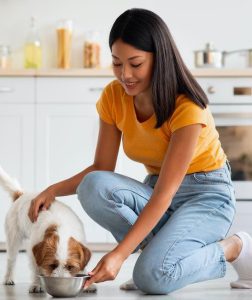 Choosing between buying and adopting a puppy is like standing at a crossroads. Each path offers its unique joys and challenges. This decision is not just a matter of preference; it impacts your life, the puppy's life, and your wallet. The choice can even reflect your ethical values.
In this article, we delve deep into the advantages and disadvantages of both options. We explore budget considerations, health benefits, ethical implications, and more. Our aim is to equip you with the knowledge you need to make an informed choice that suits your lifestyle and fulfills your canine dreams.
What To Consider Before Making A Choice
Before you dive into the exciting journey of bringing a puppy home, there are crucial factors you need to evaluate. These considerations serve as both a puppy buying guide and a checklist for dog adoption, laying the groundwork for your decision-making process.
The financial aspect of pet ownership often extends beyond the initial cost. For example, a purchased pedigree puppy may come with a hefty price tag, while adoption fees are generally lower. Additionally, consider the ongoing expenses such as food, vet bills, grooming, and toys.
If you're buying, be prepared for the time needed to research breeders and visit litters. Adopting typically involves less preparation but may require extra time for behavior training. Either choice demands a commitment to puppy training, feeding, and socialization.
The question of available space in your home is impacted by whether you buy or adopt a puppy. When you buy, especially from a reputable breeder, you often have precise information about how big the puppy will get. This allows for targeted preparation of your living space. In contrast, adopting a puppy, particularly a mixed breed, may not offer such predictability.
Buying a specific breed usually comes with detailed care guidelines, ideal for those who prefer a well-defined roadmap. Adoption may present the challenge of a puppy with unknown behavioral traits or health history. Your skill level in pet care will influence which option is more appropriate for you.
Taking the time to weigh these considerations will provide a clearer framework for your decision.
Benefits Of Buying A Puppy
From breed guarantees to extensive health certifications and pedigree options, purchasing a puppy can provide a wealth of benefits.
One of the most compelling reasons to buy a puppy is the guarantee of getting a specific breed. If you've always wanted a Golden Retriever, for instance, buying ensures you get exactly that. This is more than just a preference; specific breeds come with predictable traits such as size, appearance, and temperament. This level of predictability allows you to prepare adequately for your pet's future needs.
Buying a puppy often comes with the assurance of breed-specific health checks. Reputable breeders screen for conditions that are common in specific breeds, providing you with health certifications that confirm the puppy's well-being. Additionally, you'll typically receive an up-to-date record of the puppy's vaccinations.
For those interested in the lineage of their puppy, buying offers the option of a pedigree. This pedigree may even include champion lines, which could be a key consideration if you have aspirations for your puppy to participate in dog shows. Obtaining a dog with a known pedigree provides the opportunity for a distinguished companion in the competitive canine world.
With this information, you're one step closer to making a choice that aligns with your unique set of requirements and aspirations in pet ownership.
Downsides Of Buying A Puppy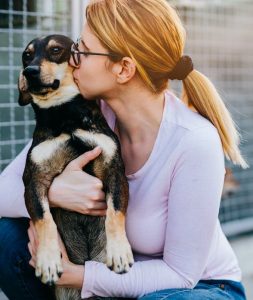 While buying a puppy offers several benefits, it's essential to consider the downsides as well.
One of the most glaring disadvantages of buying a puppy is the financial burden. Not only does the initial price of pedigree puppies often reach into the thousands, but extra fees can also add up. These might include additional charges for registration, microchipping, and initial vet visits.
When buying a puppy, there's always the risk of unintentionally supporting unethical breeding practices, commonly known as 'puppy mills.' These establishments prioritize profit over animal welfare, leading to various ethical concerns. Furthermore, puppies from such places are more likely to have health issues due to poor breeding and living conditions.
Understanding these downsides can help you make a more informed decision. It also equips you with the questions you need to ask and the red flags to look for.
Benefits Of Adopting A Puppy
Adoption presents a distinct set of advantages that go beyond mere pet ownership.
Adoption can be a financially advantageous route. Not only are the adoption fees generally more budget-friendly, but they also often encompass initial healthcare measures. These frequently include vaccinations, which otherwise could be a separate expense.
Choosing to adopt is also a morally commendable decision. You give a second chance to a life that might otherwise face neglect or euthanasia. Moreover, you contribute to lessening the number of animals in shelters, a significant issue in many communities.
Aside from cost and ethics, adoption can offer certain health assurances. Shelters often perform comprehensive health screenings on their animals. Additionally, many conduct behavioral assessments, providing you with an extra layer of confidence regarding your new pet's temperament.
With adoption, you gain not just a pet but also the satisfaction of making a socially responsible choice.
Downsides Of Adopting A Puppy
Adoption may be a heartwarming choice, but it's not without complexities that require careful consideration.
One considerable drawback of adoption is the lack of clarity about the dog's history. This can lead to unpredictable conduct and could also bring unforeseen health challenges. With scant information about lineage or past living conditions, you're accepting a degree of uncertainty.
Adoption doesn't offer the same level of breed specificity as buying from a breeder does. You might find fewer dogs with known genetic histories, which may be a priority for some potential pet owners.
Being aware of these downsides helps you weigh your options more carefully, and ensures you are fully prepared for the responsibilities that come with adopting a puppy.
Conclusion
Selecting either to buy or adopt a puppy is a significant life decision. It's not only about costs but also involves ethical and emotional factors. Your choice will align with your personal preferences, lifestyle, and values. By carefully considering the benefits and downsides of each option, you can ensure a harmonious and fulfilling relationship with your future pet.