Pilots and passengers on private planes can often bring their dogs along for the trip! Here are a few suggestions and recommendations on how to have your furry friend safely and happily on board with you to your next destination.
Can Pilots Have Dogs While Flying?
Flying with your dog can be a breeze. To keep your furry friend safe and less stressed when flying, remember to have them on a harness with ear protection for loud noises. Always check with a vet first to make sure they are healthy to fly.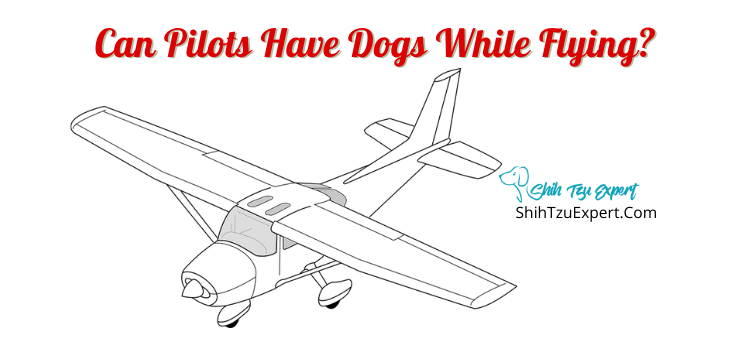 Can Dogs Fly In Small (Light Weight) Planes (Like Cessnas Or Piper Cherokee)?
Yes, dogs are generally able to fly in small planes. However, it is important to consider your pet's health, comfort and stress level when flying, and safety. Be sure to check the specific policies and guidelines for different aircraft.
Can I Take A Dog With Me As A Private Pilot License Holder?
The good news is yes, you can! There are a few things you may want to consider first, such as your dog's age and temperament, their health, and their size relative to the aircraft.
What's The Right Way To Take A Dog In A Small Plane?
Make sure your dog is healthy enough to fly

If your dog has breathing or health issues, don't fly at high altitudes

Take them for a walk for exercise and to use the bathroom before flying
For safety, have them harnessed
Protect their ears from loud noise (muttmuffs or pillow foam)
Comfort them when nervous
What To Consider Before The Flight During And After The Flight When You Are Flying With A Dog As A Passenger?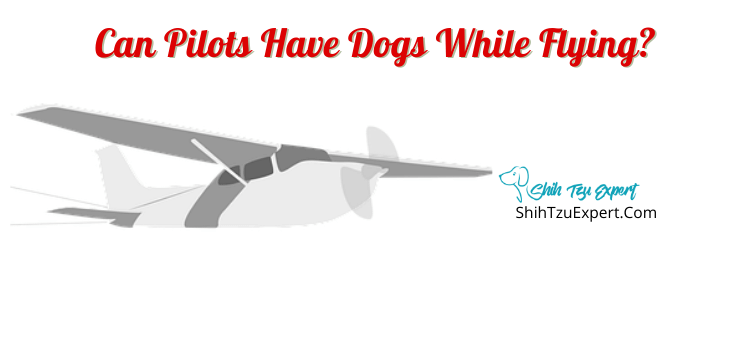 Before the flight:
Triple check airline's policies regarding pets!
Have your dog's documentation (health certification, up-to-date vaccinations, etc.) since many airlines require this
Take your dog to the bathroom
Go for a quick walk
During the flight:
Ensure your dog is safely harnessed or in a crate
Offer small treats and water
After the flight:
Give larger amounts of food and water
Take your dog to the bathroom
What's A Good Way To Protect The Dog's Hearing?
Here are a few recommended ways to protect your dog's hearing:
Specialized earmuffs or 'Muttmuffs': these earmuffs for dogs are designed to protect their hearing on flights
Pillow foam: gently put pillow foam in their ears
It is not advised to use cotton balls or similar materials as these get stuck in the dog's ears.
Do Animals Ears Pop On Planes?
Unfortunately, dogs can also experience the unpleasant sensation of their ears popping on a plane.
Chewing during take-off and landing can sometimes help (a suggestion for both you and your pet!). Give your dog a treat or a toy to chew on during take-off and landing to help alleviate some discomfort.
Do Private Jets Allow Pets?
Yes! While not all, many private jets are more accommodating to your furry friends than general airlines. As an added benefit, many private jets allow your dog to stay with you in the cabin.
Can Pilots Have Service Dogs?
Pilots can have service dogs, however, there are still restrictions on general airlines. According to the U.S. Department of Transportation, airlines can prevent a service dog from flying under certain circumstances. If a pilot is flying privately, a major consideration would be ensuring the service dog does not impair their ability to pilot safely.
What Dogs Can Fly On A Private Plane?
Most dogs can fly on private planes, as long as they are healthy enough to be able to fly. Pet-friendly private planes tend to be much more relaxed on their rules regarding pets, so there are usually not as many restrictions about what type of dog can fly.
When Dogs Are Flying In An Unpressurized Aircraft, It's Important To Keep Below 10,000 Feet If Possible Because Dogs Can't Wear Oxygen Masks
Flying at high altitudes may be unhealthy and dangerous for some dogs. Some breeds like pugs are predisposed to breathing issues. Older dogs are at much higher risk for health issues when flying above 5,000 feet.
If your dog is older, has any health issues, or predispositions that affect its breathing, always consult your vet before flying with them.
Should I Use A Seat Belt/Harness On My Dog?
For your dog's safety and the safety of others, you should strongly consider using a seat belt or harness on your dog.
If a seat belt or harness is not a good option, your dog can also be placed into a properly sized crate. Airlines usually require your dog to be on a harness or in a crate while flying.
How Well Do Dogs Handle Rough Weather Conditions & Turbulence?
While no one likes turbulence, each dog handles turbulence differently. This depends on several things such as the dog's temperament (nervous, relaxed, etc.), how comfortable they are flying, and their condition when flying (are they in the cabin with you or in the cargo?).
Should I You Use Muttmuffs (Dog Hearing Protection)? Will The
Engine And Propeller Noise Bother My Dog And Hurt His Hearing?
Due to loud noises and general stress on an airplane, it may be a good idea to use muttmuffs for your dog.
Since every dog reacts differently to loud noises, it is best to determine how your dog reacts. If they do not react well, consider muttmuffs or even pillow foam to help reduce noise and stress overall.
In A 4-Seater Airplane, Where Should I Have The Dog Lie
Down?
This may differ depending on the specific aircraft and the size of your dog. For some general guidelines, it is important to have your dog harnessed safely, especially during take-off and landing.
Can A Dog Occupy The Copilot Seat?
While this has been done on private planes, it is always important to make sure it is done safely. Questions to keep in mind include: Is the dog harnessed to the seat or freely roaming? In an emergency, will the dog be blocking anything important?
Do Dogs Get Sick While Flying In Smelly Aircrafts?
Dogs can get motion sickness when flying, particularly puppies and dogs unfamiliar with flying.
Puppies' ears are still growing and developing, which makes them prone to motion sickness when traveling. Dogs over 1 year old can still get motion sickness though. Keep an eye out for the signs of motion sickness in dogs:
Whining and fear behavior (e.g tail constantly between their legs)
Lots of drooling
References
Https://Www.Aopa.Org/Training-And-Safety/Active-Pilots/Safety-And-Technique/Operations/Flying-With-Family/Aopa-Online-Members-Only-Aviation-Subject-Report-Traveling-With-Children-And-Family-Flying-With-Pets
https://people.com/pets/dog-plane-travel-rules-rights/
12 Tips for Bringing Your Pet Aboard Your Private Plane