We may earn commission from qualifying purchases at no extra cost to you.
Learn more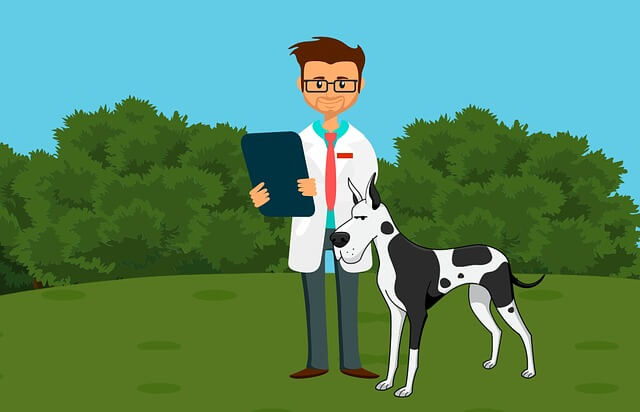 For everyone who owns a dog or a cat, below is a fur parent's guide to emergency vet care.  Read on so you would know what to do in case something happens to your beloved furry friend.
What's considered an emergency?
An emergency is characterized by the seriousness of a situation. And knowing whether a situation is an emergency or not is a skill that every pet owner should have. It helps you to be quick on your feet and decide whether to call an emergency vet immediately or wait for the business hours of your go-to vet.
On the other hand, if you know that everything can be taken care of by some basic first aid, you can save a lot of trouble and some cash.
So when should you call the emergency vet for help?
There is a consensus among veterinarians that there are situations where urgent medical care from experts is needed. Below are only some of them:
Loss of balance
Mother canines or felines having a hard time giving birth
Non-stop or consecutive seizures
Pets having difficulty in peeing or pooping
Blood in poop
Swelling or pain in the abdomen
Non-stop vomiting
Unconsciousness
Choking due to ingestion of objects
Difficulty in breathing
Eye inflammation
Blindness
Poisoning
Injuries due to accidents
Injuries due to an attack of other animals
These are only some of the tell-tale signs that you need to seek emergency veterinarian service. Make sure that you always have the phone number of the emergency vet clinic nearest to you so you can immediately contact them if, knock on wood, something bad happens.
Here's What You Can Do While Help is On-The-Way
Seizures
During seizures, the best thing to do is not to restrain your dogs or cats. Instead, move everything away that surrounds your pets. These items are potentially harmful to your furry friends during this situation.
Seizures normally last for 2-3 minutes. So if they're still not stable after the 3-minute mark, contact your emergency vet immediately. But if the seizure stopped, keep your pet warm and place them in a quiet place to help them calm down.
Fractures
To protect yourself from the bite of your own pet, muzzle them. This is just a preventive measure to avoid people from getting injured.
After muzzling them, lay them down gently on a surface and use a stretcher when transporting them to the clinic. If possible, secure them to the stretcher using elastic bands or blankets.
Also, make sure not to put pressure on the injured area while moving them.
Bleeding
Again, the first thing to do is to muzzle your pet. Then press a clean cloth or gauze pad over the wound or injury. Keep the light pressure for a minimum of three minutes until the bleeding stops.
If the bleeding is severe, apply a bandage and pressure around the wound. Non-stop bleeding can be life-threatening so make sure to move quickly and call your vet immediately.
Choking
The signs that can tell you if your pet is choking are difficulty in breathing, non-stop pawing at the mouth, choking sounds or coughing, and change of colour in lips or tongue.
If your pet suffers from choking, make sure to be cautious because they tend to bite aggressively when panicking. Call the emergency vet immediately.
You can also look into the mouth of your pet and see if an object is visible. If you can see something on its throat, gently remove it with tweezers. Just be careful not to push the object further down.
If it's really hard to reach, don't attempt to retrieve the object again. Just move quickly and bring your pet to the emergency clinic.