We may earn commission from qualifying purchases at no extra cost to you.
Learn more

This product is the Patio pacific endura flap wall mount pet door. The version that will be discussed in this article is the medium size, double flap product.  This product allows your pet to come and go as they please and its durability and stability will give you peace of mind that your pet is having its needs met.
Why Is This Product Here?
This product is considered to be one of the best on the market because it is durable and able to withstand adverse weather conditions.
This wall-mounted pet door
is able to maintain its stability even in 50 mile per hour winds and negative forty-degree temperatures. This durability makes this product a good choice for harsher climates that are primarily cold. According to customers, this product is one of the only ones available of its kind that can handle such harsh conditions. This product is able to last a long time since it will not bend or crack even in poor weather conditions. In essence, this is a high-quality product that is easy to install and can withstand time and wear and tear.
Pros
Some of the positive aspects of this product are that it has been machine tested, and its durability and longevity make it one of the best of its kind in the market. Most customers reported that it was the best quality pet door that they have ever purchased or used, and it is very sturdy and able to last a long time. This product is suitable for many different pets and can be installed in both outside and inside walls.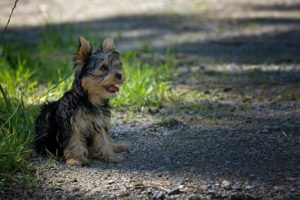 This product is especially good for colder and windier climates. It is considered to be the best on the market for cold weather areas.  Its unique design is able to withstand extreme temperatures and high winds without letting the outside elements enter the home and disrupt the internal climate.
The magnets that hold the flaps closed are strong enough to resist high winds but weak enough to let your pets push through. This product eliminates the need to let the pet in and out yourself, allowing them to come and go as they please. This product is one of those on the market that are more efficient and able to maintain this balance to fit the needs of your pet and your home.
Cons
A potential con with this particular product is that the door is very heavy and can sometimes be difficult for smaller pets to push to open. Although they are able to be trained to do so, some pets may have trouble learning to go through the door which may defeat the purpose of this product. If this is a potential concern for your pet based on their size or ability, you may want to consider purchasing a model that is lighter and not as hard to push open.  Ultimately, it is most important to choose an option that will provide your pet freedom and ease to go as they please.
One major downfall of this model and many like it is that the
door flaps being light enough to be moved easily by a dog or cat
can open your house for unwanted guests. Opossums, raccoons, and skunks are all strong enough to get inside your home. If this is a common problem in the area where you live, it may be beneficial to consider a more heavy-duty option that can allow your pet to enter and exit freely while keeping out unwanted guests. You may also want to consider another option that places the pet door somewhere that is more accessible to your pet but not as accessible to other critters from the outside. Placing the door in a window or a hidden wall may be a better option to reduce the chance of unexpected guests from entering your home.
Another potential con of this product is that it is much more expensive than some of the similar products on the market. Buyers may want to consider this before purchasing if the price is a major concern. Because this model is very durable and sturdy, you are paying for the sophisticated design and durability. This product is built to last and built to withstand extremely cold temperatures. If these things are not a concern where you live, you may want to consider a cheaper model that better addresses your own personal needs.
Another potential downfall to this product is a complicated assembly and installation.  Some customers reported problems with assembly and pieces of the product not staying in place. Some buyers also commented that not all of the parts of the product lined up easily in the way that they should during installation. Some customers even suggested hiring a handyman to install it as it is too difficult for someone without prior knowledge or experience.
In some cases, your walls may be thicker or thinner than the product is designed for. This could make installation impossible or unsightly. You should do extensive research on whether or not the walls in your home are appropriate for this type of pet door before buying.
Specifications
There are four sizes available for this particular model. The sizes are small, medium, large, and extra-large. These sizes are based on the size of the opening needed for your pet to comfortably move through.  For the purpose of these specifications, the medium size model's specifications will be outlined. For this size, the flap dimensions are 8" wide and 15" high, the outside frame dimensions are 11½" wide and 20" high, and the recommended pet height is up to 18" to the top of their back.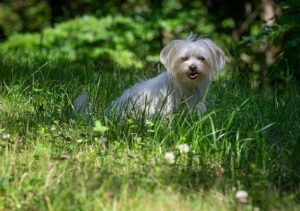 Features
Some of the main features of this product are High-quality Molded-foam Plastic Construction, Double Vinyl Flaps, All-weather Air Pockets, Dual Magnetic Flaps, Waterproof Construction, and  Heavy Magnetic Flaps. These different features help to provide a durable, strong product that can withstand wear and tear and adverse conditions. This product is designed to be long-lasting and fit the needs of your pet. Many of these features were designed with cold-weather climates in mind to be able to withstand wind, snow, and extremely low temperatures. The double vinyl flaps and magnetic closure were designed with the intention of allowing your pet to enter and exit while maintaining the internal temperature of the house and preventing unwanted guests from entering.
The MUST Know, True Facts about
Although this product is considered to be one of the best on the market, it is also one of the most expensive. This particular model runs at about $400+ which is quite pricey compared to some other similar models on the market. The price is directly correlated to the quality, as this particular model is very durable and reliable, especially in terms of stability in various weather conditions. Still, it is crucial for the buyer to thoroughly examine all aspects and options before purchasing this product.
One reviewer shared that the installation process is very far from perfect and he felt that the material was not of the highest quality considering the price paid for it. He also states that he did not think there was enough material provided for what was needed to support the tunnel portion of the product. He had to resort to purchasing additional materials in order to properly install the pet door, and still feels that he is unsure if it will hold up in the long term when the temperatures drop as he lives in a very cold climate.
This information is something that the buyer should highly consider to make sure that they feel comfortable purchasing this product.
Benefits
There are three main benefits to using this particular model. The first is wind resistance because the model is specifically designed to resist adverse weather conditions. This model includes magnets to ensure that the flap stays shut so as to reduce a draft from entering the house. This product is able to withstand winds up to 50mph.
Another benefit of the magnetic closure is that it provides better insulation for the house while still allowing your pet to enter and exit the house freely. The manufacturer claims that this product can help preserve heat and energy even in temperatures as low as negative forty degrees.
Lastly, the company states that a significant benefit of this product is that it is manufactured in the United States, and its strong aluminum build makes it the most durable option for your peace of mind and your pet's needs.
Warranty
This product is made in the United States and its unique design ensures that it can withstand wear and tear and adverse weather conditions. The purchase of this product comes with a guaranteed 15-year warranty to cover any damages or defects that may occur. This can ensure the consumer's comfort and security in purchasing this product. Although this product is designed to last a long time and withstand potential damage, the warranty covers any damage that may occur,  especially those related to weather and other outdoor related elements, as this product is designed to withstand these outside forces that may cause damage.
What to watch out for with this product?
One customer reports that it is important to check this product often to ensure all pieces remain in place. This customer did not do so originally and later discovered that there was a metal clip hat had become loose. This clip ended up resulting in cuts on their pet's face when they used the door to go in and out of the house.
Another customer reported that assembly and installation were challenging. They mentioned that even though they already had the hole cut in the wall, it was nearly impossible to get the door lined up with the area where it was being placed and some of the parts broke off in the process of trying to position the door. This is something that the buyer should consider before purchasing this product. It is crucial to take accurate measurements, and ensure that this product is the best fit for the type of wall and the thickness of the wall. It would be suggested to consult an expert in this area before making a decision to ensure that you are getting the best fit.

Crucial Tips
When purchasing a product like this, the consumer should always examine all of their options before buying to make sure they are choosing the option that best fits their needs.
It is also recommended that a hole in the wall be pre-cut to allow for a smoother installation process. It is also encouraged that the customer allows time for assembly and reads the directions thoroughly. The buyer should also follow the instructions closely in order to produce the best result and most efficient product.
In addition, it is important to correctly measure your pet before choosing the right size product that will be the most comfortable and efficient choice for your pet. In order to accurately measure your pet for the right size, you first want to measure the distance from the floor to the top of the flap. This measurement should be at least one inch higher than the highest point on your pet to ensure they can go through the door comfortably.
Next, you want to measure the step over and flap height. The step over is any amount of space that is present between the ground and the bottom of the opening. This area is called the step over because it is the height that your pet will need to cross in order to use the door. The company suggests that you want the step over to be as small as possible to ensure that moving through the
door is not difficult for your pet
, especially as they age and lose their strength and flexibility. The step over combined with the flap height should also be at least one inch higher than your pet to ensure that they can move through the door without getting stuck or hurt.
Lastly, the company recommends that pet owners make a model pet door using a cardboard box and the measurements they took. This is an effective way to see if this will truly work for your pet, as measurements can have errors and it is important to ensure that you are prepared for your investment in this type of a product.
Possible Alternatives
There are some other similar options on the market that may be more affordable to buyers. In general, consumers may decide to purchase a single flap door instead of a double flap door. This option is more affordable but may increase the amount of outside elements that enter the house. The use of a double flap door may create a more isolated area apart from the house and conserve more energy.
In addition, buyers may also consider the size of the pet door. It is most important to ensure that the door is large enough for your pet to comfortably move through it, but that the door is not too large. Also, the smaller doors are less costly. It is crucial to find the right balance between fit for your pet. To do this, you should measure your pet as effectively as possible and then choose the dimensions of the door that best fit your pet's size.
Another option to consider is purchasing a pet door that can be placed on a door or in a window. This can allow for an easier installation process, and be more efficient. There are models created by this same company that offer options for a pet door on a standard or sliding door, as well as a window. Ultimately, when choosing an option, it is important for the consumer to consider what works best for the household design and for the needs of the pet and the owner.
Conclusion
In conclusion, this product is one of the best options on the market if you are searching for a medium-sized, double flap pet door for your home. This may be a good option for you if you wish for your pet to roam freely but do not want to sacrifice the energy and efficiency of your home. This product can ensure that you can have both of those needs met without having to sacrifice one or the other. Using a double flap door can also help to reduce the number of external elements from entering or affecting the home.
There are definitely some things to consider before purchasing this particular model such as assembly required, placement on a wall, energy efficiency, and size. You may also want to consider the possibility of unwanted guests being able to enter the home.
Overall, this is a very durable product and would be an outstanding choice for someone living in a cold-weather climate. If you are looking for a sturdy, durable, long-lasting product, this may be the best bet for you.