We may earn commission from qualifying purchases at no extra cost to you.
Learn more
Shih Tzu Pekingese Mixes, or Shineses, are excellent companion and lap dogs. This mix was bred specifically to produce an adorable and kind-hearted lap dog. They are great pets for everyone, and are always devoted to you! There are a lot of different mixes out there to choose from, but a shih tzu pekingese is one of the best. They have a very unique set of personality traits and in its appearance. For such a small dog, they are full of energy and love. If you're reading this now, it means that you are either a shinese owner now looking for answers to a specific question, or you are considering bringing one into your home. This article will provide information, guidance, and recommendations whether you are a current owner or a possible future owner looking for guidance.
The best thing you can do as either a current or future owner is getting to know about your dog as much as you possibly can. This will ensure that you are the best owner you can be. By knowing your dog's needs, personality, tendencies, and natures before they even enter your house, you can be prepared. You can be prepared for not only providing the most excellent care for them, but you can be prepared to form a strong and solid bond with them. This is essential to your long-lasting relationship with your shinese. Understanding your dog's most simple and complex needs, physically and emotionally, is the best way to be a good owner. This will separate you from just an average owner. This will make you and your dog's experience special and meaningful. In order to do this, you must understand them on a plethora of levels.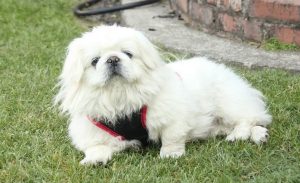 You will need to know basic information such as  their history, origins, weight, height, and life expectancy. However, don't just stop there. There is so much to understand about your pet. You will also need to know about their coats, common health problems, and spaying. Going even deeper, it is vital that you are prepared and know their grooming needs well. This includes shampoo, clippers, brushes, nail clippers, and harnesses. Additionally, it is important you know how to groom them safely and know your options. Knowing their temperament and personality beforehand is also essential, as it will help you predict their moods and needs. Knowing how much exercise and food they will need is also vital to your care taking. Finally, we will talk names and how to actually find a shinese of your own!
What Is this breed?All you need to know About this breed
To begin, we will start with the most basic information. This is great information to begin with if you are considering bringing a shinese home, because it will give you a general idea of if they will be a good fit for you or not. After this section, we will move forward with more in-depth information. The basic information we're going over first includes  history and origins of shorkies, must know facts, pedigree status, life expectancy, weight, size, different life stages, and their coats.
The best place to start is by understanding how we are where we are today. Learning about the history of the shinese breed, as well as the history of their breed parents– both shih tzus and pekingese. This will help you understand how this breed came to be and what to expect in terms of temperament.
History of the Pekingese
The Pekingese breed has a very rich history. It is actually one of the oldest dog breeds in the world. The Pekingese breed originates in ancient China. There, only the Imperial family was permitted to own them as pets. They were originally bred for religious purposes, but were then eventually accepted as pets and part of the family. China had recently become a buddhist nation, and one of the most significant symbols in that religion are lions. By breeding the smallest and hairiest dogs they could find, the Monks created the Pekingese. At this time period, pekingese were treated like pure royalty. It was demanded that they would be respected. They were expected to be bowed down to, and if anyone was caught causing harm to them or taking them from the palace they would be sent to death as punishment.
Around 1860, the British brought the pekingese to the Western World for the first time after storming the Chinese empire. Many of the pekingese and other royal dogs were slaughtered in the process, but a few recovered. They were then presented to the Queen at the time, Victoria. IT was from the five dogs recovered that the pekingese breed we know today came about. The breed had a major cultural impact. They are actually one of the earliest breeds to have a written standard regarding what they should look like. Lap dogs were a major status symbol, and so the pekingese were immediately adored by the middle class who wanted to show off their wealth. The breed was first recognized in America in 1909.
By knowing the history of the pekingese, you may better understand their temperament and origins. This should help you know what to expect and prepare for when you bring a pekingese, or a cross breed of it, into your home.
History of the Shih-Tzu
Moving on to the second breed parent of shinese, the Shih-Tzu has been around just as long as the pekingese. Despite their less than intimidating size and nature, shih-tzus have actually been around a very long time. Although many believe that shih-tzus originated with Dowager Empress Tzu Hsi in the late 1860s, there have been shih-tzu bones and other types of proof found to prove that shih-tzus date back to ancient times. There are even tapestries and artworks of them dating back 2000 years.In fact, they are one of the fourteen oldest dog breeds. They have quite an impressive history.
They are believed to have originated from breeds such as Lhasa Apso, Pugs, and the Pekingese. Shih-Tzus originated in China and Tibet, and were first bred to resemble "handsome lions' ' that are shown in early chinese artwork. This is why Shih-tzu translates quite literally to "lion dog". They were thought to have been originally bred by Tibetan monks who wanted to give temple dogs to China. Shih-tzus were beloved for their lion-like features, as it was believed that Buddha rode back to earth on the back of a lion.
Shih-tzus belonged solely to royalty during the Ming and Manchu dynasties, and were regarded as royal property. Anyone caught owning one outside of the palace would even be sentenced to death. They were sometimes held in the robes of women or placed at the foot of beds in order to generate heat. (As an owner of a shih-tzu mix, I can believe that this would work).
The first shih-tzus were brought to Europe in 1930. Later in the decade, they came to America. Despite their rich history, shih-tzus were not recognized as an official breed until decades later. This is due to emperors and only high-status families having shih-tzus as lap dogs, but never sharing them with the rest of the world. We're glad they finally did! In 1969, the American Kennel Club recognized it as an official breed and placed it in the toy category. They became incredibly popular in the 60s, and have only grown in popularity since.The group now lists shih-tzus as the 20th most popular animal!
You would never think that your dog originated from royalty, but it's true! These dogs were once the most prized possessions of royalty– remember to treat them as such now! They may have lost a little of their rarity, but they are just as beloved and valuable. These born and bred, history-long lap dogs deserve just as much love, if not more, than they did back in the day.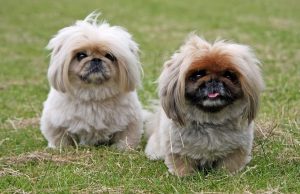 History of the Shinese
Now that you know the history of both the shinese's breed parents- the shih tzu and the pekingese, let's go over how those breeds were crossed to create the shinese we know today. The breed, like many crossbreeds, is a very recent development. The origins of the breed are somewhat unclear, but due to both parents being bred in China, it is assumed that the crossing of the breeds also originated in China. Due to their breed parents, shineses have a short nose, a nearly flat face, and a round head.
Although there isn't a lot of information about the origins of the shinese breed, the history of their parents is significant in their development. Both originated in China, were royal dogs, and were known as "lion" dogs. This is very important, and definitely plays into the shinese's temperament, personality and needs. Understanding all three of these complex histories will help you better prepare for your new shinese puppy, or it can help you be a better current owner. Now that we've covered the history, let's move to the present. What do you need to know about this breed today?
Must Know Facts
Before we get too specific, let's talk about the basic facts! This should help give you a general idea of what a shinese looks like and what to expect from them as a pet. Knowing this information is crucial to fully understanding the rest of the article, as it will all build off of each other.  To start, we'll go over pedigree and status, average life expectancy, average weight and size, and how to recognize a shinese. This will help you grasp what a shinese's basic appearance is or what to expect from them.
Pedigree & Affiliations
The shinese breed is the result of two pedigree breeds crossbreeding, so while they are not themselves pedigree, both of their breed parents are. At this point in time, the shinese cross breed is not recognized by the american kennel club. Overtime, breeders hope to make the shinese breed a purebred, but this will take a lot of time. Making a crossbreed a purebred breed takes years, generations, and a lot of work from breeders. This will not be something that happens quickly, it must be done carefully. Despite not being recognized by the American Kennel Club, both of their parents are. The Pekingese was recognized in 1906 as a toy breed, and then the Shih tzu was recognized in 1969 as the same.
Average Life Expectancy
The shinese breed has a relatively long lifespan. Typically, they live between 12 and 15 years. This is great news since you will undoubtedly fall in love with them, you'll have them around for over a decade! It is, however, a huge commitment. You need to be ready to devote a lot of time and money to your pet. They aren't just a pet, they will become a family member. You must be ready to care for them as such for up to 15 years, possibly more. That being said, it is very difficult to make accurate predictions for every shinese. Cross breeds, especially newer ones such as a the shinese can be unpredictable.
Weight and Size
The weight and size of your shinese will largely depend on their age and stage of life. Dogs have three major stages of life. These include the puppy stage, the adult, and the senior. The puppy stage only lasts for about six months, then they are adults for most of their life. Their last few years of life are spent as seniors. They will most likely be their smallest at the puppy stage, gain weight and height as an adult, and will either gain or lose some weight as a senior, depending on how much they are able to eat and exercise. On average, though, Shinese dogs are ten to sixteen pounds in weight, and eight to twelve inches in height. Like their life expectancy, these are all generalizations and may not be accurate for all shineses.
How To Recognize a Shinese Pup?
One of the most important things to know about your pup is how to recognize it! This will be vital in crowds or if your shinese gets loose and runs away. Having a basic understanding of their appearance should help you understand what to expect and what to look for when you are bringing a shinese home or looking for your own incase they are lost or run away.
Shinese dogs are small just like both of their parents. When it comes to their coats, there is a lot of variation. This is due to them being a crossbreed, so there isn't a set coat color yet. Most shineses are black, brown, white, red or light yellow. Their noses and eyes are typically brown. One of the most recognizable things about a shinese is their flat face. This might vary from dog to dog, but this recognizable feature is very unique to this crossbreed.
Health and Care
Now that we've gone over the most basic information, let's go into some specifics. One of the most important things to pay attention to when considering bringing home a shinese or any breed you don't know much about is looking into their medical needs and common health problems. This will help you better understand their needs and how to help prevent these issues. The most vital thing you can do is bring your shinese to regular vet visits. I know we all like to think we know our dogs well enough to know when something is wrong, but we don't always know. Taking them to a vet even just for a check up is always worth it. Keep them up to date on shots and treatments and you should be good to go.
What You Need To Know About Their Health
There are a few different things to take into consideration regarding your shinese's health. Like we previously stated, all of these are generalizations and may not apply to every individual shinese. This doesn't mean you should ignore the information, however. These medical facts and problems are common enough that they should be on your radar. To start, we will go over some common medical problems for the shinese breed in general, how to care for them, teeth and muzzle problems, and finally if you should spay or neuter your shinese .
Common Health Problems
The shinese is most vulnerable to the same health problems as its parents, the shih tzu and the pekingese. Due to their flat face and small muzzle, they are mostly prone to breathing and respiratory problems. In addition to that, they are vulnerable to conditions such as Brachycephalic airway syndrome, Lameness, Patellar Luxation, and Intervertebral Disc Disease. Brachycephalic airway syndrome is due to their flat faces and causes trouble breathing. Patellar Luxation is when your dog's kneecap moves out of place. This is common in smaller dogs. Intervertebral Disc Disease refers to the degeneration of the spine, causing back pain.
How To Take Care of Your Shinese
As mentioned before, the number one most important thing to do in terms of basic care for your Shinese is take them to regular vet visits. Even though we'd love to think that our dogs are always healthy and we can tell if something is wrong, it is always better to be safe than sorry. Even just by taking your shinese to regular check ups, you'll know any important updates on your health and you can use that time to ask your vets for recommendations too! Further, you will need to know how to properly groom and bathe your shinese, as well as being well-informed about their diets. Playtime and exercise requirements are also important for you to know.
Teeth and Muzzle
It's important to pay extra attention to your shinese teeth and muzzle. This is because these are both the culprits of many of your shinese's common health problems. Small dogs typically have dental problems, and shineses are no exception. The best thing you can do about this problem is watch their diet, maybe brush their teeth, and have them chew on dentist approved bones. As for their muzzle, their flat face is the source of their breathing problems. This means you need to keep an eye on them and not try to force them into any over stressful activity.
Is It a Good Idea to Spay/ Neuter a Shinese?
Yes! It is generally agreed that this breed should be neutered. However, the debate is about when they should be neutered. Some say to wait, while others argue it needs to be done very early. Ask your vet about your specific dog and what they recommend.
Essential Grooming Products
Moving on from necessary medical care and health concerns, let's talk about grooming! Grooming is extremely important for dogs' welfare and for owners to know. Your individual dog will most likely have very specific grooming needs for their individual requirements. However, there are a few generalizations to be made in terms of what the average owner and dog needs for grooming. First, you must decide if you are looking for a professional to groom your dog or if you want to do it yourself. You must weigh your options, and depending on your time and money resources, you may choose to groom your dog yourself. If this is the case for you, there are some recommendations to guide you in the right direction regarding materials. You'll need materials for trimming coats, clippers for their nails, shampoo for bathing, brushes for their coat, harnesses, and grooming tables/tubs.
Best Grooming Clippers for Shineses
When you are purchasing clippers for grooming your shinese's coat, you first need to consider what kind of coat they have. Their coat is described as dense, long, and silky. It must also be noted that shineses have a double coat rather than a single coat. This just means that they have an extra coat layer under the surface coat. Because of their dense coat, you'll want clippers that can easily cut through that type of fur. Other good qualities in clippers include being cordless to allow extra movement, extra blades, comfortability, and ease of use.
Some of the most recommended clippers include the Wahl Bravura Cordless Clippers, the Oster A5 Turbo Clippers, and the Andis UltraEdge AGC Super 2-Speed.
Brushes
Along with trimming your dog's coat regularly, you need to be sure to brush and/or comb them regularly. This will prevent their coat from becoming tangled or matted. There are several different brush types to consider, it all depends on what you and your shinese are comfortable with. Some dogs love to be brushed, it's relaxing to them. Others don't like the sensation, or just don't like to sit still for periods of time. Experiment a little and find the comb that works the best for you and your dog.
Some of the top recommended brushes for shinese dogs include the FURminator deshedding Edge Dog Brush, the Safari Dematting Combo, the Hartz Groomer's Slicker Brush, the JW Pet Gripsoft Bristle Brush, and the Conair Pro Pin Brush.
Nail Clippers
Trimming your dog's nails is extremely important. Owners tend to forget this aspect of grooming or regard it as less important than trimming their dog's coat, but this is an essential step to grooming. Trimming your shinese's nails ensures that they don't harm you, others, or themselves with their sharp nails. It also keeps their nails from becoming too dirty, which reduces their chances of contracting certain diseases or getting sick. Dogs typically do not enjoy having their nails clipped, it is uncomfortable for them since they are usually nervous when having their paws touched. However, with enough time and positive reinforcement, they will grow used to the routine.
Some of the best nail clippers are the Millers Forge Professional Clip, the Safari Professional Nail Trimmer, the Andis Premium clippers, the Gopets nail clippers and the Resco Deluxe Original Nail Clippers.
Shampoo
Along with grooming and brushing your dog's regularly, you need to be sure to bathe them somewhat regularly. Their coat produces oils and dander that need to be washed. This also keeps their coat from becoming tangled and matted. By keeping their coat clean and fresh, their chances for getting fleas or sick decreases substantially. Bath time will most likely take some getting used to on both ends, but eventually you and your shinese will fall into a routine. In order to do this correctly, you need the right materials. This includes the right shampoo. Don't make it too complex–organic is best, something that won't irritate their skin, just something that will do the job. Some of the most highly rated shampoos for shineses are Earthbath Shampoo, PetCare Sciences, Isle of Dogs, Tropiclean, and 4-Legger Organic.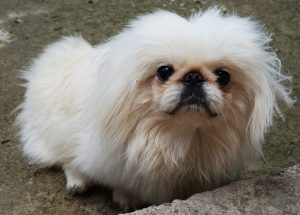 Grooming Tubs and Tables
If you have chosen to groom your pet yourself, you may want to consider purchasing a grooming tub or table. These make it much easier to groom your dog and more comfortable for both of you. They are typically more expensive, but you will use it frequently if you are grooming your dog yourself. Some of the best tubs and tables are the Go Pet Club table, the AUXLEY folding table, the LivEditor Grooming Table, the Trixie Dog Pool, and the Everyday Grooming Deluxe table by Master Equipment.
Leashes and Harnesses
Leashes and Harnesses are also important, especially for a dog as small as a shinese. This will keep them from running or getting lost when you take them outside or go for a walk. You'll want a harness that fits them well, won't choke them, and is durable.
The Basics of Grooming
Knowing what materials you need to groom your shinese is just the beginning. Once you've gotten the right materials, you need to understand how to actually use them and how frequently. There are a lot of different aspects to grooming, it isn't all simple. Of course there is coat maintenance in terms of brushing and trimming, but there is also nail trimming, dental care, and bathing. All of these are extremely important to your shinese's well-being. They maintain their health, appearance, and quality of life. Not only will keeping them clean and groomed improve their experience, but yours as well! Grooming can strengthen the bond between you and your shinese if you are careful to adhere to their wants and needs. They are stubborn dogs and might not want to be groomed the first few times, but just be patient and wait for them to become more adjusted. They respond very well to positive reinforcement.
Coat maintenance is the largest part of grooming. It involves brushing, trimming, and bathing. All of these are very important to your shinese's health. Because shineses have double coats that are especially long and thick, it tends to become matted and tangled easily. For this reason, they need to be brushed daily. When brushing your shinese, it is best to do it at a time in which they are relaxed and possibly already laying down. Take your time running the comb through their coat–it should be a somewhat pleasant experience for them. Allow them to take breaks if they need to, but because of their breed and coat type they'll need to grow used to the sensation. Bathing regularly is also extremely important. This keeps their coat fresh, cleanses them from oils, dander, and dirt, and leaves both them and you as an owner feeling better. Keeping your shinese clean can prevent infections and diseases as well.
Hair cuts are a little more complex. After you decide that you want to give them a haircut yourself, your next decision lies in what kind of haircut you want to give them. Don't go in without a plan–this can end in a long, uncomfortable, frustrating haircut. There are a few different styles to choose from. There is the puppy cut, the easiest cut. There is also the shortest cut, in which you cut their coat down to the shortest layer of the coat. These are both great options if you don't have time to trim your dog weekly. The longer cuts takes much more maintenance to maintain. Once you've chosen the cut, you should start with their back. Then move to the back legs and the neck. Finally, go for the front legs, ears, belly, and face. Be especially careful near the eyes. As mentioned before, this may be a difficult process the first few times. Shineses tend to be stubborn and won't want to be flexible if they are doing something they don't like. Be sure to use lots of patience, love, and positive reinforcement.
It is worth mentioning that the shineses don't shed a lot, but they do shed. The more you brush them, the less this will be a problem.
Finally, nail trimming is very important to do as well. Some owners forget about this. This is important in order to make sure your dog doesn't accidentally hurt you, others, or themselves with nails that are too long. It also keeps them cleaner.
FAQs
Now that we've covered most of the essential information involving care for your shinese and what they'll expect from you, let's talk about what you can expect from them. If you're still on the fence about bringing a shinese into your family, this section should help you come to a final decision. We'll start by answering the most frequently asked questions about shineses in terms of temperament and personality.
Adaptability- Are They Good With Children or Other Pets?
This is a deal-breaking question for those of you with kids, a family, or other pets. Good news! Shinese dogs typically get along really well with other pets and children. This dog can be aggressive, but is loyal to what they know. They will protect children and other pets when they are used to them. They will be very friendly and kind to you, your children, and any other pets in the house. They are extremely loyal and protective of their family. They love affection from you, but can also be independent. Just don't leave them alone for too long, as they can become anxious and depressed.
Are they Awesome Companions?
Shineses are excellent companions. They are naturally lap dogs. Some of their best qualities include being loyal, devoted, affectionate, small, calm, proud, majestic, fun, friendly, and intelligent. They inherit these traits from both of their breed parents.
Are You a Good Match for a Shinese?
Good matches for Shineses include families, singles, and seniors. They are excellent companions and lapdogs, so they can bring support and light into anyone's life. They are protective and loving in families, they are friendly and playful for singles, and they are lap dogs that can offer support and companionship for seniors. As long as you have the time, money, and energy to care for your shinese–the only thing you need is love.
Pros and Cons of Getting a Shinese
PROS: Affectionate, Good Family Dog, Protective, Loyal, Good Watch Dog, Small
CONS: Can be stubborn and hard to train, possible breathing difficulties, prone to skin and ear infections, eye problems, and joint problems
Shinese Temperament and Personality
Shineses inherit personality traits from both of their breed parents, the shih tzu and the pekingese. They are extremely playful and friendly. They are endlessly devoted to their family, loyal, and will protect them. They even make good guard dogs. They can be stubborn, which makes them somewhat hard to train. They get extremely attached to their families, so make sure that you don't leave them alone for long periods of time because they could become anxious and depressed. They also appreciate a little independence, and like to walk around on their own rather than be carried all the time. Their stubbornness can be balanced out with lots of positive reinforcement and praise. They are great with children and other pets as well, but may be weary around strangers until they learn to trust them.
Training and Exercising Your Shinese
Training and exercise are extremely important elements for your shinese's maximum care. In order to stay healthy, these dogs need a regular amount of exercise and playtime. As for training, there are a lot of different types of training you must be aware of. There is house training, social training, and basic training. These are all important to your dog's health and wellbeing. Shineses are infamous for their stubbornness, so no matter what type of training you are working on with them, they might have to adjust and you will need to have patience with them. When they are first brought into your home, you need to begin establishing a bond with them right away so that they trust you. Most training takes place very early in their lives, and will be much easier if they trust you.
Because Shineses are so small, they do not need strenuous amounts of exercise. Their exercise requirement is minimal, but you should make sure to meet it to ensure they stay fit. Shorkies love regular walks, but be sure to put them on a leash because they are easily distracted and may run. Due to their size, they move fast and can be hard to find. Make sure you have the right leash and harness. Additionally, you might want to play with them in the house by throwing a round a ball or playing tug-of-war. They also like to interact with other dogs, so taking them to a dog park once in a while might be a good idea too! As long as they are moving and staying active, their exercise requirement shouldn't be hard to meet at all.
As for training, they all take time and patience. You'll want to start early for all types of training. Social training is especially important for shineses because they can be wary of new dogs and people at first. The more comfortable they become with others the easier it will be to take them out and have company over. You can start social training slowly by bringing a couple new guests to the house, taking them to dog parks, and increasing the amount of interaction over time. If you notice them struggling a lot, you can even enroll them in doggy kindergarten! For house training, you need to first decide if you will be training them to go in the house or outside. Because they are small, it is possible to train them to go inside. If you choose to have them go outside, however, you need to make sure you bring them to the same spot every time, especially in the beginning. They'll need frequent, regular, and routine trips outside when training. Because they are part shih-tzu, and shih-tzus are notorious for their difficulty in house training, you will need to be patient. Always use positive reinforcement and never punish for accidents.
Dietary Restrictions and Food Requirements
It seems obvious, but there is a lot more to food requirements than just "dogs need to eat". Different dogs rely on unique diets in order to stay healthy for their breed and size. Shineses are no different. They require a kibble of top-quality that is made specifically for their size and age. Shineses are actually prone to weight gain that later turns into joint pain, and we want to avoid that at all costs. In order to maintain a healthy weight, do not free feed. For shineses, 2-3 smaller meals a day is better. They do very well with routines. It is also important to keep them on a low-calorie diet.
Tips for Finding a Shinese
If you've made it to this point, you are most likely strongly considering bringing a shinese into your family. Congratulations! You are about to embark on a journey of life-long companionship and joy. But there's one thing left to do: actually find the shinese. So, where can you look? We have some recommendations. No matter where you live in the world, there are plenty of places to choose from. Your main options when adopting any dog is a breeder or a rescue group.
For breeders, you need to be careful. Be sure to ask plenty of questions and make sure they are credible.
Rescuing is also a great option. There are so many puppies and dogs that need homes, and bringing them into a loving, welcoming environment is an amazing thing to do that they will undoubtedly pay you back in devotion and affection. The first thing to do is to become familiar with the rescue groups in your area.
If you live in the US, some of the best rescue groups include Start Over Rover in NE, Pet Lovers Inc in MI, Dirty Dawgz Animal Rescue in CO, Save a Dog Day in NM, Evolution Tails in TX, Odies Place Inc in MA, Crazy Rescue Ladies Inc in FL, Last Chance Ranch Rescue in PA, Hill Hounds in MD, Tomorrow's Promise Animal Rescue in NH, and Lucky Dog Rescue in GA. These are only a few. You can find these or other rescue groups near you and ask about their breeds available. Since shorkies are still a new breed, there aren't a very large oversupply, but it is always a good idea to check rescue groups first.
In the UK, some of the best rescue groups are Animal Care Treatment International Network, Siempre Contigo Protectora, Clare Animal Welfare, Cyprus Pride House, Mutts with Friend Rescue, Jerry Green, People of Animals Welfare Society, Manchester & Cheshire Dogs' Home, and UK French Bulldog Rescue.
For Australia, there are also several rescue groups to look to. To name some, Aussie Rescue and Placement, Friends of the Paw, Save a Pound Pooch, Paws and Recover, Silver Lining Pet Rescue, Gladstone Animal Rescue Group, Moorook Animal Shelter, Halfway Home Animal Rescue, and Animal Aid.
Moving on to Canada, some of their best shelters are Heartprints Dog Rescue Society, All Breed Canine Rescue, Animal Care Centre Lobo, Animalert Pet Adoption Inc, Bow Wow Rescue, City of Toronto Animal Services, Genesis Dog Rescue, Kingston Animal Rescue, Kismutt Small Dog Rescue, and LOYAL Rescue.
Finally, in Asia, some of the best rescue groups are Animals Asia Foundation, Soi Doi Organization, Animals Asia, Friends of Nature, China Small Animal Protection Association, and the Xi'an Pomegranate Stray Animals Rescue Base.
Reach out to these rescue groups that are in your area and see if they have shineses available. There are typically a lot of crossbreeds in these rescue groups so you should be able to find the breed of your choice relatively easily. Once you've found the right rescue group, make sure you can trust them.
Names for Your Shinese
After reading through all that heavy information (I hope you were taking notes!) we're finally at the fun part. Naming your shinese can be a fun and bonding experience. Maybe you already have a name in mind, or maybe you're hoping that meeting them will inspire some creativity. Whether you are brainstorming or stuck, we have some recommendations to get you started. Some of the most popular names for the shinese breed include:
Malachy
Gizmo
P-Nut
Doodle
Dinky
Winston
Pete
Roswell
Max
Zeus
Rocky
Chaka
Gobbler
Buddy
Squirt
Nugget
Bella
Lucy
Daisy
Lily
Sadie
Zoe
Molly
Winnie
Olive
Sandy
Fiona
Sky
Athena
Congratulations! If you've made it this far, you must be an owner or have decided to bring a shinese into your home. Not only will you have an amazing pet, but you'll be a prepared, loving, and welcoming owner as well. Remember that grooming, exercise, feeding and care are all very important elements as to how you care for your shinese. The most important, of course, is love. Just promise to love this dog as part of your family–I promise it will be easy once you meet them. These dogs are great lap dogs and are very affectionate. Reciprocate that, and adore them as much as they adore you. Remember that they might be your pet, but you are their entire world. They love you more than anything (except for maybe treats) and need constant affection. As long as you are ready for that, you will make a great owner and a bond that will last their lifetime.