We may earn commission from qualifying purchases at no extra cost to you.
Learn more
What is it? The W-227 Barkguard In-Ground Waterproof Electric Fencing pet containment System is a wireless fence system that utilizes radio signal technology to contain domestic dogs within a desired outdoor property boundary.  It is buried in ground to create an invisible fence. It uses a progressive alarm sound that escalates to a light shock to warn dog when nearing or crossing the boundary line.
Why is it here?  The W-227 Barkguard In-Ground Waterproof Electric Fencing pet containment System is a well-known product choice for its' low cost when compared to other systems on the market with similar function and components. It can be found for less than $50 from most sellers. It is ideal for self-set-up convenience, and for those who may need to move the system's location periodically.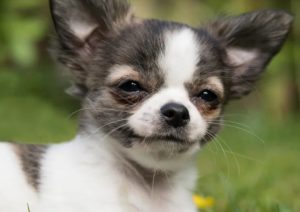 How does it work?
This product is designed for dogs.  A boundary is setup by owner with included boundary wire that communicates with a receiver attached to a collar worn by pet utilizing radio signal technology.  The owner sets up the fence boundary beneath ground. The owner can also set up a desired field width from the wire boundary at which the dog will receive a warning sound when approaching.  The collar produces a warning sound when a pet nears the boundary line. The collar then produces a light shock from the collar if pet crosses boundary line. If the dog crosses the boundary line, continuous shocks with increasing intensity will occur; the faster a dog moves away from boundary the faster these shocks will occur. Only a pet wearing a collar with receiver can receive these stimuli.  Most dogs seek to avoid being shocked, and thus will stay within desired fence boundary. This product could also be used to contain an area you would like to keep your dog out of such as the perimeter of a garden.
Criteria for use:
Dogs using this electric fence system
should be older than 3 months of age and meet the system's weight requirements for safest use.  Dogs should be between 30 and 100lbs in order to use this system. The receiver
collar is intended for dogs
with neck sizes 1-18 inches around.  The collar with receiver attached should fit the dog snugly without causing discomfort. The collar used for securing the receiver to a dog's neck can be switched out if not fitting correctly or comfortably around dog's neck as long as dog meets age and weight requirements.
What comes in the W-227 fence kit? 
The complete W-227 Barkguard In-Ground Waterproof Electric Fencing pet containment System kit contains 1 indoor wall mount transmitter, 1 power plug, 2 adjustable receiver collars with 9 volt battery for each, 1 boundary wire at 300 meters, 2 metal contact points, 20 training flags, 1 test bulb, 2 screws, 1 user manual.
W-227 receiver collar — What you get: a nylon, adjustable, lightweight collar for a neck size 1-18 inches that is water resistant with optional prongs (4 total). The receiver contains a light to indicate when the battery gets low.
W-227 Transmitter — What you get: a wall mountable control system. This is used to adjust the breadth of dog's correction zone.  There is also a visual, audible wire break alarm that comes from this system if a fencing wire is damaged. The transmitter transmits 100-240 volts of energy.
W-227 Boundary Wire — What you get: one 300 meters wire that is fine in character for easy manipulation during fence installation.
You may also need for self installation: a screwdriver, straight edge spade, wire tripping pliers, electrical tape, additional boundary wire, pencil, ruler, protractor, PVC pipe if crossing driveway or pond, drill and drill bit.
Manufacturer information:
Betterstuff LowerPrice manufactures the W-227 electric fence system.  They have produced price effective products in many markets including home and garden, computers/tablets, cameras, photos, and electronics for over 10 years.  They are based in the U.S.A. with a large online presence for marketing their items.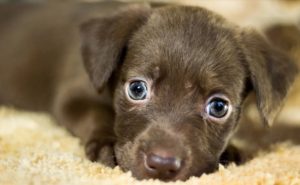 Are electric fence systems safe?
The shock emitted by electric fences should be uncomfortable, but not painful. The shock emitted from the W-227 fencing system is very low in voltage and should not cause any pain to the dog wearing this system's receiver.   This
system is safe for use on dogs
as long as the dog using the system fits is between 30 and 100 lbs and over 3 months of age. This system is also waterproof, which is a necessary safety feature to protect the system, owner and dog.
Keep in mind, a dog's personality may limit effectiveness of electric fence system. Electric fence systems do not work well for dogs who need more discipline than a progressive shock system, as they will disobey the stimulus and be at risk for running away.  Be careful using an electric fence system on aggressive dogs, as they may become more aggressive or hostile towards owner with a static shock fencing system in place. Whether or not electric fences are thought to be ethical is a debate that is up to your own judgement.  Electric fence systems do use a negative reinforcement technique. Electric fence systems can frustrate dogs and instill fear and anxiety about receiving a shock.  This can lead to aggressive behavior in a dog. The animal rights organization PETA (People for the Ethical Treatment of Animals) does not recommend use of electric fencing systems, as they prefer human-made boundaries for dogs.
Some tips for avoiding the possible negative effects of electric fence systems are as follows.  Taking time to train a dog regarding his/her/their boundary with positive reinforcement techniques, such as treats, before utilizing electric fence system can help pets learn their boundaries.  This will help them avoid negative reinforcement shocks and utilize the electric system a failsafe instead of a constant in their day. To get a sense if your dog does ok with negative reinforcement, try a citronella collar which emits a smell that is safe for dogs, but that they do not like, when a dog goes where it should not.  If your dog tolerates a method like this, and this training method is effective for your dog, it indicates the dog may tolerate a static shock system. When introducing the electric fence system to your dog, explore it together. Use the training flags to physically mark the boundary for your dog. Walk the dog toward and past the flags to get a sense of what happens when boundary is crossed, and that returning to the desired area stops the negative stimulus. Repeat this frequently until the dog seems to get a sense of the system.  Not all dogs acclimate to this system at the same pace or with the same attitude; for many dogs this is a brand new stimulus and will take time for them to figure out.
Benefits and Features of the W-227 Barkguard In-Ground Waterproof Electronic Dog Fencing pet containment System (Pros):
The W-227 system is cheaper than most electric fence systems for dogs, and cheaper than traditional fencing structures.
This system can be self-installed, avoiding manual labor costs and time.
This system is easy to install in any terrain such as on a hill, in rock or grass.
This fence is indeed invisible when installed per instructions and will not obstruct yard view or landscaping.
The fence system is easy to relocate, so if you move to a new home or want to change in boundary this can be done at any time.
Having an invisible boundary means dog cannot attempt to dig under it like they may a physical fence and destroy your yard.
Pet owners do not have to worry about closing or locking fence gate.
Problems with the W-227 Barkguard In-Ground Waterproof Electronic Dog Fencing pet containment System (Cons):
Wireless fence systems are not recommended in homes with metal siding or roofs as the technology may not transmit as well.
Dense trees or log cabin house in area of fence system may also weaken technology strength.
Utilizing an electric fence system takes time and practice with dog until they understand the system and boundary.
Self-setup requires owner's time to assure system is placed and working to his/her liking.  Setup requires utilizing a manual and help of internet resources.
Batteries in receivers need recharging every couple weeks.
Dog wearing receiver may become frustrated as they may see neighbors and other dogs easily with lack of a physical barrier, but cannot get to them.
Dogs are visible to others who can enter yard and this can make them more vulnerable to wild animals or other unleashed dogs.
The electric fence causes discomfort if dog attempts to pass boundary.
A dog can leave the fencing area if he/she ignores his training and shock stimulus.
If dog tried to re-enter a fencing area after leaving, he/she may not re-enter due to shock stimulus given upon re-entry.
The MUST Know, True Facts about the W-227 Barkguard In-Ground Waterproof Electronic Dog Fencing pet containment System:
System is waterproof.  However, when connecting more than two wire systems the connection points must be covered with waterproof seal.  This system is protected from lightning activity.

Unlimited number of dogs can utilize this system. This product has no limit to the number of collars it can control.  The system comes with two collars, but additional collars can be purchased online through a search engine as from various sources such as eBay, Amazon, etc. Pet stores such as PetSmart carry these devices (search store online or call first as supply varies upon location).

Not intended for use with other receivers.  Efficacy of fencing boundary is not reliable with other receivers from other manufacturers.  It is also not recommended to use receives from this fence system with other fence systems from different manufacturers as accuracy of system inter-mingling cannot be guaranteed.

Additional boundary wire can be purchased.  If the included 300m wire is not enough for desired boundary, additional boundary wire can be purchased and connected.  It is recommended that two wire systems can be connected for up to 600 meters of fence boundary (about 2 meters depending on yard layout).
Batteries in receivers will die if not recharged.  The included nine volt batteries last 10-20 days and are rechargeable. The receivers indicate with a light when battery is low.  Receivers should not be used if battery is low.
There are size and age exclusions to dogs that can use this system.  As long as dogs meet the size requirements of 30-100 lbs., is over 3 months in age, and receiver fits comfortable onto their neck strap they can use this product regardless of breed. Do keep in mind your dog's personality when deciding if this boundary method will work for your dog.  If they will ignore a shock stimulus, this is not a good fit. If they will become anxious or fearful with shock stimulus, it may also be the wrong method for pet.
If the fence system breaks, an alarm will sound. Using a buried electric fence system makes this less likely, but should your line ever break a loud alarm will sound with flashing light at transmitter.
The W-227 electric fence system is designed for dogs only.  It is not recommended for use with other pets as it is unlikely they will meet the size criteria needed for appropriate use of product, and product has not been thoroughly tested on other subjects.
The fence system is invisible, but wire must be buried. This product is intended for wire to be buried at least 1 inch underground for best use. Technically it will work if not buried, but then fencing system is not invisible and vulnerable to manipulation or damage by your pet, weather, and other animals.

What are the other products that we recommend?  
-Innotek SD-2000 is most similar to the W-227 Electric Fence System.  It has the next lowest price point compared to other in-ground electric fence systems, but is about double the price of the W-227 system at around $80. The Innotek system works in a parallel fashion with a warning sound and shock system that cannot be manually adjusted with regard to shock intensity. This system is reviewed to be more reliable than the W-227 with regard to shock delivery consistency.  It can be used on dogs 10 lbs and heavier. It has an added bonus of over-stimulation protection if stimulus is occurring for longer than sixty seconds. It does only contain one collar and receiver, but additional collars and receivers can be purchased for use with additional dogs.
-PetSafe PIG00-13661 is
an in ground fence system
under 200 dollars.  It is more expensive, but contains higher quality parts and equipment than the W-227 system. 
This system allows for use on dogs as small as 8lbs
. It contains a lighter receiver to accommodate for smaller pet size than the W-227 system, however only contains one collar and receiver.  Safety shock shut-off occurs after 30 seconds of stimulus. It is reviewed as very reliable and easy to install and incorporate into owner's property. It includes fencing for up to a 500 foot area and can be used with an unlimited number of dogs.  Additional receivers and wire to extend boundary can be purchased. PetSafe is a reliable and well known manufacturer of in ground fence systems.
-PetSafe YardMax PIF00-11115 is known to be a more expensive system at a little over 300 dollars. The parts most utilized are rechargeable, including the receiver and transmitter, so system can be brought on vacations as transmitter does not need to be plugged into a wall at all times.   It contains one receiver. It is compatible with a selection of other pet fencing systems. It is also an in ground system intended for self-setup that can be used on dogs as small as 5 lbs. Many dogs can use this system at once, and the level of shock received can be adjusted among 5 different levels.
What do consumers think of W-227 Electric Fence System based on consumer reviews?
Consumers with positive reviews of this product appreciate it being the lowest cost system of its' kind on the market.  They feel it is easy to install, especially if trying to keep dog in a smaller area such as a yard. Consumers enjoy the ability to switch the receiver to their preferred nylon collar, and purchase additional receivers if needed.  They also enjoy that the system has a progressive warning sound prior to emitting shock. Consumers like that the system comes with two receivers, as this is unique compared to other electric fencing systems.
Consumers do not like how the W-227 system does not allow changing shock power lower for sensitive dogs or increasing it if more shock desired.  Consumers also feel the receiver is bulky in comparison to the nylon collar provided. They do not appreciate taking the time to set up the system and feel the thin wire can be difficult to work with.  Some users felt the system did not work for their dog as dog was able to escape the system, or receiver did not seem to shock dog or alarm with intended timing when approaching boundary. Consumers also feel longevity of this product is short and only worked well from a few weeks to months.
Check Carefully because…
This system is not suitable for all pets.  Review age and weight of dog. Young puppies under 3 months and dogs less than 30lbs or greater than 100lbs should not use this product.
Not all pet behaviors work well with an electric fence system.
User cannot change the shock intensity.
Not all yards work with electric fences.  Large metal objects like cars, refrigerators or metal siding can weaken system signal.
System takes time to set up as well as knowledge of your property barriers and existing electrical wires underground.
Transmitter must be able to be placed in a location where it can be plugged in at all times.
Electric fence systems do not work well in forest laden areas or through log cabin homes.
What to watch out for with this product?
This is not a name brand system.  Think of it as a generic product.
The system is very low in price, and quality will reflect this.
Shock intensity cannot be adjusted by owner.
Consistency of shock when nearing established boundary width can vary according to product reviews. This can lead to confusion of pet using product.
Product is intended for self-setup, which is time consuming.
The manufacturer does not have a strong consumer presence.  They distribute their product through stores such as PetSmart and online sites such as eBay, so product concerns and returns must go through the seller, not the manufacturer. There is no direct customer service from the manufacturer.

Crucial Tips:
For use on dogs only.
Do no setup or test the fence while receiver is on your dog.
Allow dog to get used to wearing receiver prior to use with electric fence system.
Batteries need to be charged and may need to be replaced periodically.  Do not put the collar on dog if low battery light flashing on receiver.
No dog should wear a receiver for more than 12 hours at a time.
Editing boundary means re-training your dog. They may be confused where they can and cannot go.
Do not leave dog unsupervised when utilizing receiver outdoor with electric fencing system.
Keep transmitter and receivers out of reach from children.
Give yourself time to understand the setup instructions in the included manual prior to starting setup; you can also use online videos which are available on YouTube to avoid frustration while setting up.
Draw a diagram of desired boundary area to assure wire length accurate and no boundaries to use such as garden, driveway, water source, etc.
If unsure of buried lines on your property, contact your utility company for assistance to avoid digging near buried lines.  Wire should not be run within 2 meters parallel to buried wire systems.
Transmitter should be placed or mounted indoors, out of reach of children and metal objects (such as breaker box, garage door, washer/dryer, etc), near desired exit to meet containment system outdoors, and near outlet for best use.
Wire cannot be run less than 15 meters. To use field width at maximum, wire should be run at least 100 meters.
Wire should be 3 meters away from other sections of wire or signal may not work.
Wire should not be buried until system is tested and working to your satisfaction.
Wire should be buried at least 1 inch underground for best use.
Items to consider when picking an electric fence system:  
Will it fit my dog? What are the dimensions of the neck strap for the receiver? How old, and how big does my dog have to be to use this system?
Do I have time to set up this system on my own, will I need help or additional materials?
Do I have time and patience to acclimate my dog to an electric fence system?  It is unpredictable how long this could take.
Is the system safe for my dog? IE waterproof, not to heavy, batteries charged?
Will my property allow for an electric fence system?  Do I have metal buildings, enough room, or too many trees/plants/water interfering with boundary area?
Where will I set up the transmitter? Am I getting a portable transmitter that can be charged, or something that must stay plugged in?
Will my system allow me to correct the shock level based on my dog's response or needs?
Conclusion 
The W-227 Barkguard In-Ground Waterproof Electronic Dog Fencing pet containment System is a basic and generic product as far as electric fence systems go.  If you are someone in the market for a low cost fence system that is under $50 to try out and see how your pet does with it, this can be a good option.  Or if this is a fence system for a small space or second home, or even for use while on vacation it may be a good option. As with most things in life, you do get what you pay for.  The good news is this system is low on the threshold of strength of shock given, and is safe for dogs as long as they are not below 30 lbs or above 100 lbs, and over 3 months old. There are mixed reviewed on how reliable system is, but it is a good starting point for new users.  The bad news is the quality of items such as included nylon collars and wire for fencing are viewed as cheap and poor quality by consumers. It can be cumbersome to keep transmitter plugged in and recharge receivers for some. However, if you want something more low maintenance and wireless, it will cost you a significant amount more.
Time is a universal concept needed for electric fence systems. Time to research preferred products, time to install product, time to acclimate dog to product.  When purchasing an electric fence system consumers
need to keep in mind size of their dog
, as well as age. Consumers need to understand their dog's behaviors and if those behaviors will be corrected or agitated by an electric fence system.  Like many of its' competitors, this is a DIY or do-it-yourself project. Any electric fence system that is self-installation will be and requires knowledge of your property and workability of this system within existing property. It will take time to acclimate your pet to using an electric fence system if they have not before or the new boundary is different than they are used to.
The W-227 Barkguard In-Ground Waterproof Electronic Dog Fencing pet containment System has all the necessities of a good invisible fence system, but none of the frills. It is a budget item that has its' inconsistencies and shortcomings.  However, it is an option. As always every consumer has different needs for their pet and yard, so do the research to find the best fit. If unsure what qualities you are looking for in an electric fencing system, this is an inexpensive choice for testing your own boundaries.