We may earn commission from qualifying purchases at no extra cost to you.
Learn more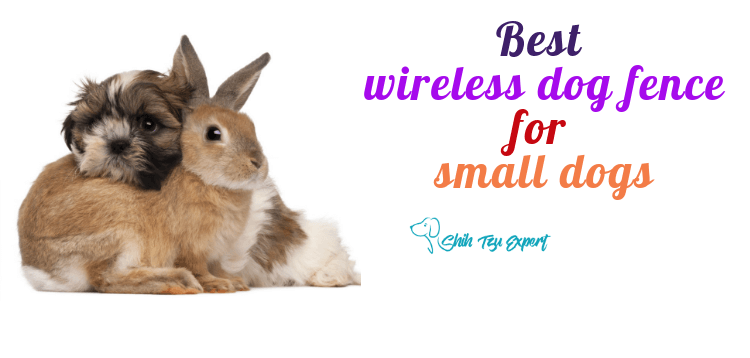 Your dog might love watching The Bachelor as much as you do, but she can't stay on the couch forever. Every pet parent deals with the reality that dogs need to spend some time in the great outdoors. Sometimes it's merely so your dog can relieve herself in the grass instead of on your carpet. Other times it's for some much-needed exercise. No matter the reason, all dogs need to stray from the comforts of your home on a daily basis.
If you're an apartment-dweller, you have no choice but to take your pup outside on a leash. People living in houses, however, have more options – and therefore, more decisions to make. If your yard is currently fenceless, you've probably considered getting one.
There are many downsides to a traditional fence that may have given you pause, like the extravagant price tag or the potential eyesore that ugly fencing could be around your beautiful home. You may have asked yourself whether getting a fence was worth the hassle, or if you even needed a fence in the first place.
##
What is the best invisible fence for small dogs?
The best type of invisible fence is one that works for your specific yard and your particular dog – and only you can decide that. Below are some reviews of popular invisible fences to help you get a feel for what's on the market and what might work best for your beloved fur baby.
PetSafe's Wireless Fence provides up to half an acre of coverage around, behind, or in front of your house. Plug the transmitter in and choose the setup you want – you can set a fence in a circle around your home, or project it into your back or front yard only, depending on your preference. If you want more than a half-acre of coverage, you can purchase an additional PetSafe Wireless Fence kit to increase your dog's play area.
The kit includes the transmitter and power cable, one waterproof collar and battery, 50 flags to help train your dog, a variety of contact points for the collar, a manual, and a one-year warranty. It is also compatible with several other types of electric collars if you have multiple dogs or already own a functioning collar.
Features
The kit's manual includes a guide for teaching your dog about the system. The training flags help your dog learn where the invisible fence boundaries are, so she knows where she can play and where she'll get shocked. The manual estimates that you can teach your dog the ropes in two weeks or less.
The PetSafe Wireless Fence Pet Containment System represents a solid choice for multi-dog homes since it supports multiple collars and a variety of collar brands. The included collar comes with a selection of contact points that will work with long-haired or short-haired dogs. It's recommended for dogs over eight pounds. If your dog is under eight pounds, he'll need a different collar.
Another notable feature of the PetSafe Wireless Fence is what PetSafe calls "correction-free reentry." If your dog runs through the invisible fence to chase a squirrel, the collar shocks her – but it doesn't zap her when she slinks back home across the fence line. As a result, your dog can't be "locked out" of your yard the way she might be with other invisible fence systems.
Since the PetSafe Wireless Fence doesn't have any wires, it's completely portable. You can take it on vacation or in your RV when you go camping. As long as you have a place to plug in the transmitter, the PetSafe Wireless Fence will provide a safe play area for your dog. This makes it an excellent option for pets who travel with their humans.
Tips & warnings
Don't forget that your dog's collar batteries need to be charged or replaced after about 2 months. Dead batteries won't keep your pet inside the fence! PetSafe offers the option to order additional batteries for the collar from them.
The PetSafe Wireless Fence works best on flat surfaces. If you have a lot of hills in your yard, this system isn't your best option. Additionally, the transmitter should be plugged in on the ground level of your home for optimal signal projection.
The system's transmitter needs to be plugged in and 5+ feet away from large metal objects. Otherwise, the additional metal could interfere with the fence's signal.
Conclusion
The PetSafe Wireless Fence system is a reliable choice for pet parents with flat yards. It's also a good option for pets that go camping, RV-ing, and vacationing out of town.
The Extreme Dog Fence lives up to its name: The transmitter can support fencing around up to 25 acres of land, ensuring that your dog can run and play safely no matter where he is on your property. Bury the kit's cable one to three inches unground, then adjust the transmitter settings to your liking. The kit includes a transmitter, 500 feet of wire, 50 training flags, multiple contact points for the collar, a collar with receiver and battery, and a 2-year warranty.
The Extreme Dog Fence company prides itself on quality, customer support, and US-made products. Every item included in the kit is made in America. Their wire's coat is thicker than the industry standard, to protect your wired fence for years.
Features
One of the unique features of the Extreme Dog Fence is control over the "boundary zone," the area just inside the buried wire. Here, your dog hasn't been shocked yet, but she receives a warning buzz to inform her that she's near the boundary she's not supposed to cross.
Using the transmitter, you can adjust the boundary zone anywhere from within a few inches to 32 feet of your buried wire. This impressive flexibility gives you the option to make your dog's play area as big as possible, or guarantee that your dog stays a safe distance from busy roads.
As previously mentioned, there are certain benefits to having a wired fence rather than a wireless fence. For starters, a wired fence is more reliable than a wireless fence in the event of poor weather. And unlike a wireless fence, a wired fence can easily handle hills, trees, and rocky areas – easily maneuver the wire around these obstacles when you bury it.
The Extreme Dog Fence company offers 24-hour support for their customers. Whether you're having issues training your dog, installing the fence, or troubleshooting a problem, customer assistance is a phone call away.
Tips & Warnings
The Extreme Dog Fence kit includes an adjustable collar, but the collar receiver works best for dogs over eight pounds. If your dog is exceptionally tiny, you'll need to invest in a different system.
While the transmitter can support up to 25 acres of wire, the Extreme Dog Fence kit doesn't include enough wire to enclose 25 acres of land. You can buy additional wiring if you have a considerable yard or farmland property.
Additionally, the base kit supports only one dog. You can buy kits for multiple dogs (up to five), but each additional dog adds to the total price of the kit.
Conclusion
Dogs who travel with their humans can't utilize this system on the road since the buried wires aren't portable. But the Extreme Dog Fence kit is a top choice for pet parents with big yards or farmland.
The FunAce Hidden Dog Fence is an in-ground wired fencing system with a transmitter that supports up to 20 acres of wiring. The kit includes a transmitter, a rechargeable collar receiver, 1000 feet of wire, 20 training flags, and multiple collar contact points so you can choose the one that works best for your dog's length of fur.
The company has both a 60-day money-back guarantee and a 1-year warranty. They also pride themselves on their customer service, with a promise that they will respond to your request for help within 24 hours, 365 days a year. Their advertising for the FunAce Hidden Dog Fence is full of creative ideas for using their kit.
Maybe your dog likes to sprint through your carefully-cultivated garden or dig up your flowers. Put some of their kit's wire around your landscaping, and the garden is forever off-limits to your little troublemaker. (Your rose bushes will thank you!)
Features
The collar receiver that comes with the FunAce Hidden Dog Fence kit is rechargeable via USB. Plug it in into the wall or your laptop to charge instead of digging through your junk drawers for spare batteries.
The FunAce Hidden Dog Fence base system supports more than one dog. (You do need additional collars, which you can add to the FunAce Hidden Dog Fence kit when you purchase it.) This feature makes it a smart choice for multi-dog families.
Tips & Warnings
The FunAce Hidden Dog Fence works best for dogs that weigh ten pounds or more. Dogs under ten pounds should shop elsewhere for their invisible fencing needs.
While the FunAce Hidden Dog Fence transmitter supports up to 20 acres of wiring, the kit does not include enough wire to enclose 20 acres of land. If your house sits on a large amount of land, you will need to buy additional wiring.
Conclusion
The FunAce Hidden Dog Fence can't travel with you and your pup, so don't expect it to protect her on vacations or while camping. But the FunAce Hidden Dog Fence is a dependable choice for home fencing, especially for homes with multiple fur babies to protect.
The JUSTSTART Wireless Dog Fence Electric Pet Containment System is a mouthful to say, but quite easy to use. The wireless system covers up to a 1000-foot radius around your home, keeping your dog close by and safe. Included with your purchase is a transmitter, a collar receiver, 14 training flags, a variety of collar contacts, and a manual.
Features
The most significant difference between the JUSTSTART Wireless Dog Fence and other invisible fences is the number of dogs that the system supports. Unlike most invisible fences that allow 1-5 dogs, the JUSTSTART Wireless Dog Fence supports an endless number of dogs. That's right, you can adopt as many dogs as you want and still use your invisible fence. Go crazy at the animal shelter! Just remember that you'll need to buy a collar receiver for each of your furry family members.
The JUSTSTART Wireless Dog Fence has an adjustable range, allowing you to customize how far you'd like your dog to be able to get away from your house. You can adjust the radius of your fence anywhere between ten and 1,000 feet. And the collar receiver features a rechargeable battery, which saves money and time compared to using replaceable cell batteries.
Tips & Warnings
As previously mentioned, wireless systems don't work well on uneven terrain. If your yard or campsite is flat, this kit will do the job. Hilly ground, however, is the JUSTSTART Wireless Dog Fence's kryptonite. As with other wireless kits, you can't control the shape of the fenced-in area – just the size. If you have a garden that you want to protect from your pup's eager paws, you might have to keep the fence pretty small. Otherwise, a wired system might be a better option for you.
JUSTSTART recommends their collar receiver for dogs over ten pounds. Dogs who weigh less than ten pounds, sadly, need not apply.
The receiver in this kit is water-resistant, not waterproof. That means no swimming allowed with the collar, though your pup can still play in the sprinklers and go outside in the rain. If your house doesn't have a pool or pond nearby, you're all set. But if your dog lives near water, consider getting him an invisible fence with a waterproof collar receiver, so he's always protected.
Conclusion
The JUSTSTART Wireless Dog Fence Electric Pet Containment System is not the best choice for dogs with large properties or hilly yards. However, it's a reliable option for dogs with flat suburban yards or dogs who travel.
Your life, your fence
The risks and rewards of having a fence are both real. However, you know your dog and your house well. Some invisible fence systems might not work for you, while another might be precisely what you need. The important thing is that you're capable of making an informed decision regarding a fence can keep your dog safe and happy for many doggy years. Stay safe and have fun!
##
Do I need a fence?
Some pet owners think they don't need a fence because they're always with their dog when he's outside. That way, there's no risk of him running off, getting hit by a car, or approaching a wary stranger without permission. However, this assumes that your pup is on a leash, and as most pet parents know, not all dogs will wait patiently for you to put a leash on them if there's an open door within reach.
Extremely tiny dogs don't seem like they need a fence at first blush. Your little chihuahua might not run fast enough to get away from you – but if you have a beagle, you quickly learn how fast your dog can go from "standing quietly" to "charging full speed ahead." Many other breeds of dog enjoy slipping through open doors and bolting for freedom – and for the potential danger of your street. With no fence between your dog and passing cars, she could get hurt or even killed.
It's worth noting that not every dog needs a fence. If you don't live next to a busy street, you don't have to worry about your pup getting hit by a car if she escapes your house. Maybe your dog isn't a bolter – he doesn't run like he's in a greyhound race, but instead, sniffs around the grass in your front yard until you get a hand on his collar or scoop him up in your arms.
Some people worry that without a fenced-in yard, their pup won't get enough exercise. However, just because a dog has access to a fenced-in yard doesn't mean he's running laps and working off his energy. Often, he's meandering around: sniffing this, peeing on that, digging here, napping there, and standing at the fence line waiting for someone to bark at. Or he's scratching at the back door for you to let him back into the air conditioning. A fenced-in yard doesn't guarantee a good workout.
Additionally, depending on your dog, a fence might create more problem than it solves. "Barrier aggression" or "fence aggression" is a real issue that can end in tragedy. You've probably seen a dog running the length of her fence, barking her head off at the dog next door. For some dogs, this is precisely what it looks like: fun and games. For others, however, the ceaseless running and barking are signs of a severe issue.
The fence keeps the dogs from being able to fully interact with each other – to fight, play, or explore, whatever it is they have in mind. On the cusp of interaction but unable to engage, the dogs grow frustrated. The frustration builds into stress, and if the dogs ever meet snout-to-snout, they usually fight. In separate situations, these same dogs are friendly to both humans and other dogs. Put them together, though, and they'll act on the frustration that's built between the two of them as a result of the fence.
The choice on whether or not to get a fence is entirely up to you. Important factors include your specific dog and your home's surroundings. Make a decision that will work well for both you and your dog.
Do invisible fences work?
The short answer is "usually." Sometimes, an invisible fence is exactly what your dog needs, and she adjusts quickly to the new restriction. Unlike large dogs, smaller dogs don't usually escape by jumping a fence. More often, they try to dig underneath – a problem that's eliminated with an invisible fence.
If your dog is Houdini incarnate, however, you might continue to have issues. As with nearly everything in life (chocolate being the exception), there are pros and cons to invisible fences, and they're worth considering before you make your decision.
Pro: an invisible fence is more convenient than traditional fencing
If you've ever checked how expensive it would be to fence your yard, your jaw may have hit the floor. Conventional fencing seems to cost anywhere between "an arm and a leg" and "several firstborn children." Invisible fencing, on the other hand, is usually more affordable.
It's also quick to install – many homeowners install invisible fencing themselves. As an added bonus, it works well on uneven terrain. Whether your property has hills, trees, or water features, you can use an invisible fence. Traditional fencing, however, would be difficult or impossible to install among trees and ponds.
Pro: an invisible fence is more aesthetically pleasing
If your area has a neighborhood association, you're probably well-acquainted with the plethora of rules that govern your house's exterior. Some neighborhoods don't allow traditional fencing in your front yard and have strict (read: expensive) rules about backyard fences. An invisible fence eliminates both issues. It's also more people-friendly than a regular fence: It doesn't block your view, and it doesn't require you to open a gate with your hands full of groceries.
Pro: an invisible fence is simpler
On a similar note, an invisible fence leaves less room for human error. You can't forget to latch your gate if you don't have a gate! Instead, you can come and go with no issues, while your dog remains safely contained. And unlike a traditional fence, a dog can't jump over or dig under an invisible fence. Your move, Fido.
Con: invisible fences require training
Unless your dog has an Einstein-level IQ, you'll have to train him once you install an invisible fence. He needs to get used to where the boundaries are and understand what happens when he crosses them. Even then, a bored dog might still be tempted to make a break for it. If that happens, he would effectively be locked out of your yard, unable to return home without getting zapped again.
Con: an invisible fence isn't a real barrier
While an invisible fence stops your dog from flinging himself into the street, it doesn't stop other animals (or people) from getting into your yard. Maybe Susan down the road has an aggressive dog who's always getting loose and roaming the neighborhood. Unfortunately, Susan's dog still has total access to your yard. And unlike traditional fencing, an invisible fence offers no privacy. If your dog is a barker, she can still see all the squirrels and cats she wants to bark at – and now she's especially frustrated because she can't run closer to investigate!
Con: dogs can react poorly to invisible fences
Some dogs develop behavioral problems if they regularly run through the invisible fence. After all, as they try to approach a new human or dog to say hi, they're suddenly shocked by the fence.
In some cases, a dog connects that feeling of pain to meeting new people or dogs and can become aggressive or nervous in the presence of strangers. If your dog is a fast learner, you'll be fine. But if your pup tends to make the same mistakes again and again (and again), you might consider other options. (If you do get an invisible fence and notice your dog growing nervous, you can simply stop using it.)
And of course, there are other risks with yards, whether or not you have a fence. A small enough dog could be attacked by a bird of prey if he's outside by himself. Alternatively, your dog might attack a rabbit, cat, or other small creature who happens into your yard. The animal could fight back, leaving your dog with minor or severe injuries – or your dog might kill or maim it. A dog that is bored and alone in a yard might ransack your garden, bark endlessly, or try to pick a fight with your neighbor's senior pup who just wants to sunbathe quietly.
However, many of these risks can be entirely alleviated by your presence. Don't leave a small dog alone with a fence (invisible or not) between her and the world – go outside with her. This will ensure that she is safe while she's enjoying the fresh air and doing a zoomie through your grass.
Types of invisible fences
There are actually multiple types of fences that fall in the category of "invisible fence." The most significant difference is between a wired fence and a wireless fence.
A wired fence is, unsurprisingly, comprised of a wire that runs the length of the land you're fencing. The cable can be strung along your grass or buried. If the wire is above the ground, your dog doesn't need to wear an electric collar – but the fence is also visible.
A wireless fence is generated by a transmitter. Tell the transmitter how big of an area you want to cover, and voila, you have a fence. Obviously, a wireless fence is the easiest to install, but it's also less reliable than a wired fence. It doesn't work well on rough terrain, either.
How much do invisible fences cost?
The cost of your fence depends on a variety of factors: the type of fence you choose, the size of the area you're fencing, the collar you want for your pup. The sticker price ranges from $100.00 to upwards of $1000.00. Add professional installation, and the price goes up.