We may earn commission from qualifying purchases at no extra cost to you.
Learn more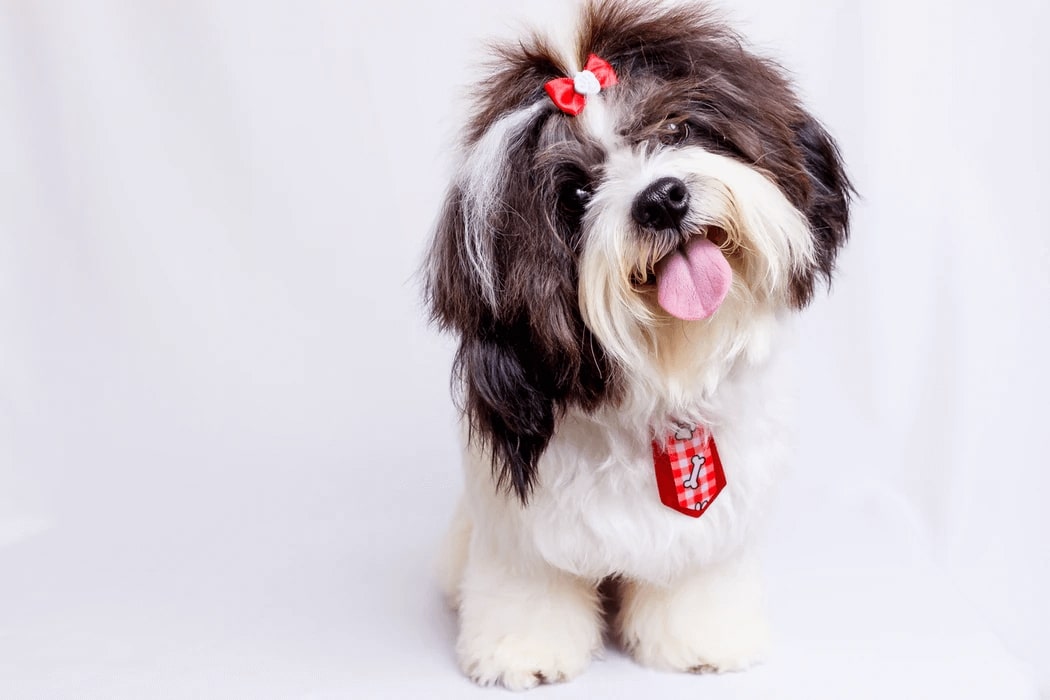 Stabilization of the Cranial Cruciate Ligament (CrCL) in dogs, which is very similar to the ACL in human knees, is not something that ruptures from sudden trauma. Instead, veterinarians report that most ruptures or ACL tears in dogs are "caused by normal activities over time, even if no obvious injury occurs." This slow process of degeneration can take months or years to surface.
It might also be upsetting to know that CrCL cannot heal on its own once it begins to tear, and it cannot be replaced. So surgeons focus instead of changing the mechanics surrounding the knee joint. Instead, they make adjustments to give the dog pain-free movement.
Doctors will cut the bone below the knee, rotate it, and then secure it in the new position with plates and screws. The success rate has been shown to have positive outcomes even with large, athletic dogs so that they can continue to have an active, whole life.
SYMPTOMS OF TPLO
Having a torn CrCL can be incredibly painful for dogs. They cannot walk normally, and the tear brings damage to their cartilage and surrounding bone. Surgery is often the best option to help relieve the pain and avoid more joint damage. Be sure your dog is receiving regular check-ups so that early prevention can be detected before the damage requires surgery.
Symptoms or possible signs that indicate your dog might a torn CrCL include:
Excessive limping
Struggling to get up
Unable to jump
Stiffness in the back legs/hindquarters
Unable to play, no longer active
Swelling within the shin
Dogs at risk for CrCL could be obese, older, non-active, or potentially a more prone breed, such as your beloved Shih Tzu.
WHY IS SURGERY NECESSARY?
TPLO surgery is recommended for dogs with this tearing in their joints because it will worsen without it. In addition, deterioration of the ligaments over extended periods will cause your dog much more pain and suffering.
The sooner you can have your dog examined and, given the diagnosis and surgery can occur, the more likely your dog will be able to bounce back to its routine and happy life. Suppose you are worried about moving your dog because it is having trouble, and you don't want to make things worse. In that case, you can try the option of contacting an online veterinarian so that you don't have to move your dog, and they can provide you with options for bringing it in or having surgery.
SURGERY CONSULTATION AND INFORMATION
When you have determined with a veterinarian that your dog has TPLO, your dog will next need to have a consultation for surgery. First, the veterinary surgeon will perform a physical exam on your dog and then go over all of the information regarding the TPLO procedure.
The surgeon should address certain things, such as the possible causes of the ligament tear, a couple of surgical options that may be available, and possibly even allow you to view what the TPLO procedure will look like – usually with pictures or X-rays.
This consultation will also inform you of other surgical necessities, including costs, medications needed, documentation on recovery, and follow-up appointments. Come to this initial pre-op with any impending questions you might have regarding the procedure so that you feel confident in moving forward.
WHAT TO EXPECT FROM THE SURGERY
Your dog will go under medications and anesthesia for the surgery to be performed. As mentioned previously, the surgeon will cut, rotate, and reposition the joint. After the surgery is completed, X-rays are ordered to determine positioning and functionality. Then, the dog's leg(s) is bandaged.
Next, the surgeon will evaluate the meniscus and remove any damaged areas. If there is no damage, then a "meniscal release" is done to help prevent it from becoming damaged in the future. Usually, overnight hospitalization is required for this specific surgery, usually two to three nights depending on how well the dog can walk with bandages.
PAIN MANAGEMENT AND RECOVERY
Your dog will be released to go home with you after administering all medications (painkillers, antibiotics) at the hospital. The typical recovery time frame with this surgery is approximately eight to twelve weeks. This time allows the incision and bone to heal as well as knee function to return. The time for recovery can vary by dog size, breed, and age.
Some tips that are important to keep in mind during your dog's recovery and how you can help at home:
Leash your dog when walking, and assist them with movement to go outside for bathroom breaks. Don't allow any actions to go unsupervised if possible for those first eight weeks.
Keep the incision area clean and dry. Monitor and call your vet if you notice anything like bleeding, excessive draining, or swelling occurring at the site.
Restrict your dog's activity as much as possible by keeping them in a smaller, confined area to stay and rest, such as a crate or small closet with a dog bed.
Gradually introduce exercise, and only once the vet clears your dog to start more activity.
Administer medications as prescribed, and apply ice packs onto the area with towels a few times a day for fifteen to twenty minutes at a time to help decrease inflammation.
One last thing you should try and provide your dog is a calm, quiet environment for recovery. Rehabilitation can be a long process, and you want your dog to heal as quickly as possible. Therefore, try to reduce or limit the number of loud noises or disruptions (like having people not use the doorbell if that makes your dog bark and alert). If your dog becomes stressed or anxious, this can negatively impact the healing process.
Other factors to consider once your dog has healed are minimizing potential injuries with low-impact exercises (walking or swimming), keeping your dog at a healthy weight, and following up with vet examinations and appointments post-surgery. It can also help to ask your veterinarian about adding supplements that help with reducing inflammation and supporting healthy joints.
As a pet owner, you never want to see your dog in pain. However, longevity and mobility are essential for your dog's wellbeing, and TPLO surgery is the best kind of treatment for allowing your pup to recover happier and healthier. Before you know it, they'll be back to normal and ready to play!