We may earn commission from qualifying purchases at no extra cost to you.
Learn more
The Definition: Ehrlichia Canis
What is Canine Ehrlichiosis Infection in Dogs? Dogs are among the happiest critters on the planet — except when it comes to fleas and ticks. Ticks are virtually everywhere in the world, and it's hard to imagine that such small pests can be a dog's worst enemy.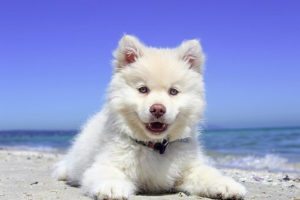 While the brown dog tick was originally identified as a warm or tropical climate pest, it has now adapted to environments worldwide, and this is not good news for dog owners.
Similarly, the Lone Star tick, once residing in the southeast U.S., has spread in distribution as far north as Maine.
Ticks can transmit several kinds of rickettsial bacteria from the family Ehrlichiaceae, and one variety, Erlichia Canis, is particularly detremental to dogs.
Ehrlichiosis Dog-to-Human/Canine Ehrlichiosis in Humans? Is it Zoonotic?
Is Canine Ehrlichiosis Contagious to Other Dogs?
This is not contagious; it cannot be transmitted between dogs, humans, or between dogs and humans. It can only be transmitted through the brown dog or Lone Star tick.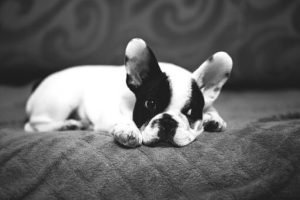 The severity of
Canine Ehrlichiosis depends on the age of your dog
, the concentration of the bacteria transmitted, and any pre-existing medical conditions your dog might have. Some breeds are more susceptible, particularly the German Shepherd and Greyhound.
Canine Granulocytic Ehrlichiosis vs Monocytic Ehrlichiosis
Both dogs and humans can contract two other forms of Ehrlichiosis in the U.S.: granulocytic ehrlichiosis and monocytic ehrlichiosis. The "granulocytic" variety affects smaller white blood cells, while the "monocytic" variety affects the larger ones. It is difficult to determine in humans whether the illness might be tick-borne Ehrlichiosis, lyme disease, or Rocky Mountain Spotted fever, or another type of bacterial infection. All present a variety of similar symptoms.
Differential Diagnoses
Just as there are differential diagnoses in humans, there are also differential diagnoses in dogs. Canine Ehrlichiosis can be mistaken for other diseases. One way to determine if your dog has contracted Canine Ehrlichiosis is to have your vet run a "Titer test" (such as the ELISA and IFA tests) on the blood serum to detect antibodies at about a week after you know or suspect your dog has been bitten by a brown dog tick, and then another one a week or more after. This test, however, does not tell whether there is actually an infection.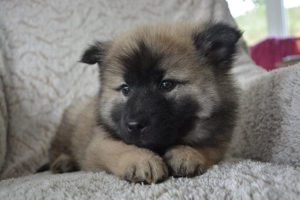 There are also instances of two types of bacteria affecting your dog at the same time. Just as humans can suffer from multiple strains of Ehrlichiaceae bacteria, dogs can also contract both Canine Granulocytic Ehrlichiosis and Canine Monocytic Ehrlichiosis. This is what makes the illness so complicated and difficult to pinpoint.
Let's look at the symptoms, treatments and prevention measures for this baffling and potentially serious illness.
What are the Canine Ehrlichiosis Infection in Dogs Clinical Signs and Symptoms?
Dogs will become infected with ehrlichia canis if bitten by a tick long enough for the tick to start feed off the dog's blood by burying its head within the skin.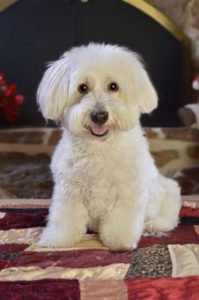 Healthy dogs may feel minor symptoms like low energy or appetite, but will be able to fight it naturally. Dogs with any condition that compromises their immune systems are susceptible to more severe symptoms and stages of the disease.
Incubation period
In the acute phase, generally about one to three weeks after a tick bite, your dog may feel weak, have a fever, and have swollen lymph glands as he is fighting off an infection. Other symptoms include weight loss and a weak appetite, congested breathing, diarrhea, and/or a runny or bloody nose. A visit to the vet may reveal his platelet counts are low. At this stage, it is still difficult to pinpoint Ehrlichiosis and the particular strain contracted.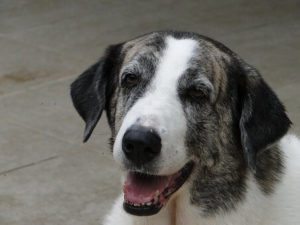 Weaker dogs will go on to feel stronger symptoms in a subacute phase, which can extend over a long period of time. Anemia is likely to result from your dog's attempt to fight off the bacterial infection. At this stage, the bacteria will dwell in the spleen. Diagnostic tests like the FA or ELISA test will yield more accurate results on antibodies as it takes some weeks for your dog to produce them.
In a chronic phase, a severely compromised dog will lose the ability to produce bone marrow and suffer hemorrhaging and anemia as his white cell and platelet counts drop. The disease at this stage can become fatal. Some dogs suffer ehrlichiosis dog seizure in the chronic phase of this disease, and others require treatment for inflammation of internal organs, particularly the kidneys due to a drop in proteins.
If you feel a tick on your dog, either just starting to embed its head or fully engorged in the skin of your dog, pay a visit to your vet right away. Removing the entire tick, including the head, lessens chances for an infection. In fact, it takes 24 hours for the bacteria to be transmitted.
If your dog seems less active or less hungry than usual and has a fever, these may be signs your dog had a tick that went unnoticed, and he is fighting off the effects of the ehrlichiosis bacteria. Your vet will want to take some precautionary measures by running serum antibody tests and prescribing antibiotics.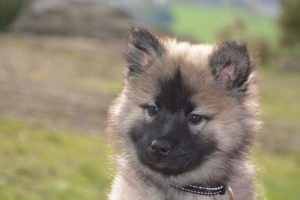 There are other tests to determine the cause of a fever and lethargy, signaling an infection; however, these tests are not reliable until several weeks after your dog has been bitten by a tick. These tests include a complete blood count, a urinalysis, and a special test called PCR (Polymerase Chain Reaction), although rare, which can isolate the DNA for Ehrlichia Canis.
What your vet is looking for is a diminishing number of platelets that allow for the blood to clot; a reduced amount of red blood cells, which causes anemia; a lower number of the white blood cells called neutrophils; and an increase in the number of lymphocytes, which indicates infection. A urinalysis will show if your dog has any stress or damage to the kidneys due to a drop in proteins.
My dog has ehrlichiosis what to do now? Is there a cure?
Treating Canine Ehrlichiosis
The good news is that two powerful antibiotics among others are used to treat Ehrlichiosis when it is diagnosed — doxycycline and tetracycline — and these are quite effective. If there is inflammation, your vet may prescribe a medication to reduce pain. This strategy is effective in most healthy dogs and they can fully recover. Others will have lingering signs of the illness, and your vet will continue to monitor your dog's blood counts and ease the symptoms.
Canine Ehrlichiosis Doxycycline Dosage and Tetracycline Dosage
Once diagnosed, medical literature suggests that dogs be given doxycycline every 12 hours, or tetracycline every 8 hours, for four weeks during the acute and subacute phase. However, the longer your dog has been infected, the longer it may take to treat the illness with antibiotics. It is also argued that antibiotics given in the very early stages after a tick bite may not prevent the infection from spreading.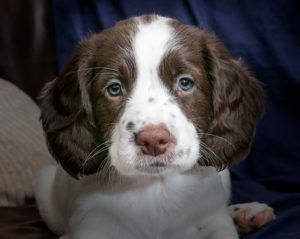 During the treatment phase, you will want to watch closely for any bleeding or worsening anemia. This indicates the platelet counts are very low and a blood transfusion may be necessary.
In healthy dogs, when antibiotics are given at the most optimal time, the Canine Ehrlichiosis prognosis is good.
Canine Ehrlichiosis Home Treatment and Natural Treatment
There are some natural antibiotic remedies for human use that can be used in conjunction with medical treatments in the fight against Canine Ehrlichia. While ginger has been known to help with inflammation and nausea in humans and dogs, licorice
can be toxic to dogs
and should never be used.
The only way to fight Canine Ehrlichia is with antibiotics and a rigorous tick prevention routine.
Preventing Canine Ehrlichiosis
Unfortunately there is no Canine Ehrlichiosis vaccine at this time. The best defense against contracting the illness in the first place is the consistent use of tick-prevention treatments that keep ticks from wanting to bite, and also killing them once they land on your dog's body.
There is a 95 -100% efficacy rate for topical "spot-on" monthly tick prevention treatments. Remember, your dog can be reinfected with Canine Ehrlichiosis, so it is important to make tick (and flea) prevention treatments an ongoing ritual.
The War on Ticks
From the U.S. to Europe and the U.K., and from Asia to Australia and South America, the tick continues to be a parasite of concern for humans and their pets. While a single tick bite may seem harmless and at most irritating, the bacterial strains it can transmit from one bite can have far-reaching health consequences for dogs.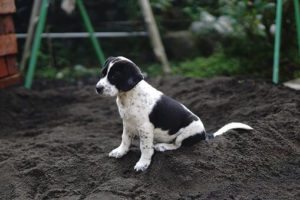 If a tick has bitten your dog, early action can save you and your pet a long and complicated canine illness. Due to the complexity of this disease, with its possible combination of multiple strains of bacterial infection and its similar symptoms to other diseases, it is important to have tests done for both antibody and blood count to determine Canine Ehrlichiosis.
Antibiotics show great improvement in most dogs, but your vet will want to monitor signs for recurring infection during health check-ups long after Canine Ehrlichiosis has been diagnosed.
Until a vaccine is discovered for Canine Ehrlichiosis, a monthly tick "spot on" prevention treatment is a pet owner's best defense against the mighty tick, along with a careful inspection of your dog's coat after being outdoors. With a little protection and a watchful eye, you and your dog can still enjoy the great outdoors wherever you are!