We may earn commission from qualifying purchases at no extra cost to you.
Learn more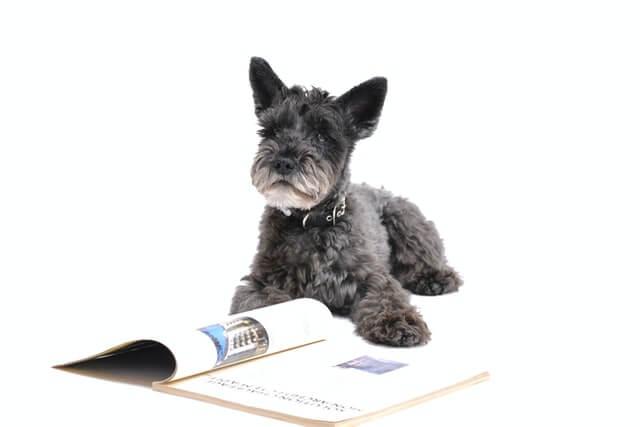 If you love looking at cute dog pictures, then you've probably come across Doggolingo, the adorable and happy internet language that has become wildly popular online.
Doggolingo, or Dog Speak, includes fun made-up and misspelled words that are meant to imitate the way we hoomans imagine dogs would speak if they were able to.
If you are new to Doggolingo, this is the perfect place to start. Here, we'll do a deep-dive into this wholesome internet trend and teach you some of the most important words to know so that you can write the perfect Dog Speak captions for photos of your own doggos.
Doggos and a Wholesome Escape
One of the reasons why Doggo Language seems to have become so popular in recent years is due to the wholesomeness of the Dog Speak community. Doggolingo is often found accompanying photos of cute dogs and is used to praise them for being adorable, goofy, or mischievous.
The most popular Doggolingo social media accounts, including Dogspotting and WeRateDogs, post multiple photos a day of all kinds of doggos. In today's world where the news and social media can make users feel depressed or anxious, these photos provide a wholesome break from the sometimes overwhelming news cycle.
Why do they call dogs Doggo?
In Dog Speak, doggo is the endearing and goofy word used to refer to all dogs. But where did it come from?
Well, no one knows for sure but a lot of evidence points to Australia. In Australian slang, it is common to add "-o" to the end of words and names. This is done with popular slang words like definitely which is changed to "defo" and afternoon which is changed to "arvo".
So, it's likely that the word doggo has been around for a long time in Australia, but gained internet fame in 2014 when many Australians joined the Dogspotting Facebook group and started using the term. From there, doggo spread across the English speaking world and became a meme everywhere.
What does 'Heckin Doggo' mean?
Newbies to the world of Doggolingo might be wondering why the word "heck" appears all over the place on Doggo pages and memes.
Because dogs have such sweet and goofy personalities, internet users have imagined "heck" to be the worst word you can say in the dog world. Some pages will even go as far as to censor it as "h*ck" to make it even more ridiculously adorable.
In Doggolingo, heck can be used to replace all negative words and expletives. If your dog is mad at you for stopping him from getting into the garbage, he may call you a "hecker". Some doggos may also say "heck off" or that they "don't have time for your heck".
The use of the word heck in Doggolingo was likely inspired by snek memes which have been popular since around 2010. Snek language is a meme speak predecessor of Doggolingo that is centered on snakes who instead of being wholesome goofs are often portrayed as dorks trying to act tougher than they are.
Who invented Doggo Language?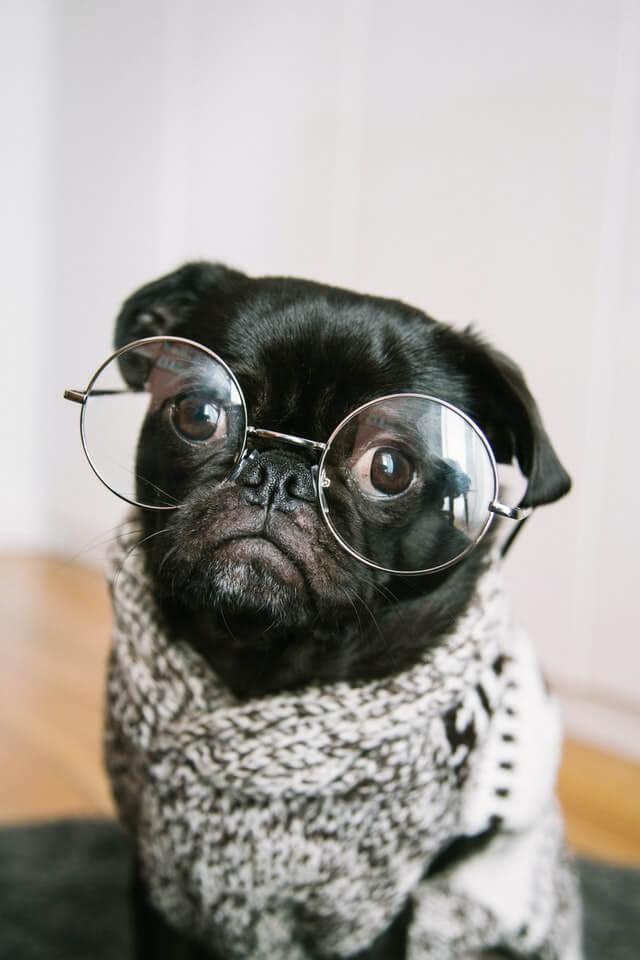 Doggolingo started as a mixture of many already existing internet meme languages (including snek, LOLCat, and Doge) which were then combined and added to through the successive posts and comments of Doggolingo users.
Because of this, it's hard to say that any single person or entity invented Doggolingo but we can point to a few major contributors. As mentioned previously, the word doggo likely started as an Australian slang word which was then picked up by English speaking internet users all over the world.
Much of the development of Doggolingo can be traced back to the Dogspotting Facebook page and the WeRateDogs account on Twitter.
Just like meme-culture in general, Doggolingo was created and contributed to by the whole community. When one person makes a post using the work bork instead of "bark" and others find it funny, they will start using it too and it eventually becomes an accepted part of the language.
When to use Doggolingo
Doggolingo can be used whenever you are posting a photo of a dog. It is also often used in memes and can represent the words of the dog or human owners.
A popular and easy way to use Doggo Speak is to post a photo accompanied by a caption including the words Goodboi or Goodgirl. You can also mention the type of dog you have in Doggolingo which ranges from puppers to woofers.
One fact to keep in mind is that Doggolingo must always have a tone of positivity and represent doggos in a wholesome and funny way. The words "bad boi" and "bad girl" don't exist in Doggolingo simply because according to the community there's no such thing as a bad dog.
How to Speak Doggolingo
If you speak English, it will be easy to get the hang of Doggolingo because it's really just a silly and childlike version of English. Also, there is no wrong way to speak it!
Many words in Doggolingo are just misspellings of English words. For example, "good boy" is often spelled "good boi" and "human" is often misspelled as "hooman". The idea behind the misspelled words is to make the language sound more cutesy.
If you aren't sure which words are commonly misspelled in Dog Speak, you can always invent new misspellings. Who knows, maybe your new Doggolingo additions will even be picked up by the larger community!
Another way to speak Doggolingo fluently is to use popular onomatopoeias. Barks are commonly written as bork or woof and a dog sticking his tongue out or licking its lips can be translated as mlem, blep, or blop.
Dog Speak Grammar
While Doggolingo is an informal internet language that mostly follows English grammar, there is one grammar point used in Dog Speak that will help you sound like a Doggolingo natural.
This grammar point involves using the word "do" along with the verb. For example, instead of saying "you frightened me" in Dog Speak, you could say "you did me a frighten".
Here are some other examples of the Do Rule in Dog Speak:
He's happy—He's doing a happy.
She concerns me— She did me a concern.
The puppy is barking—- The pupper is doing a bork.
Types of Doggos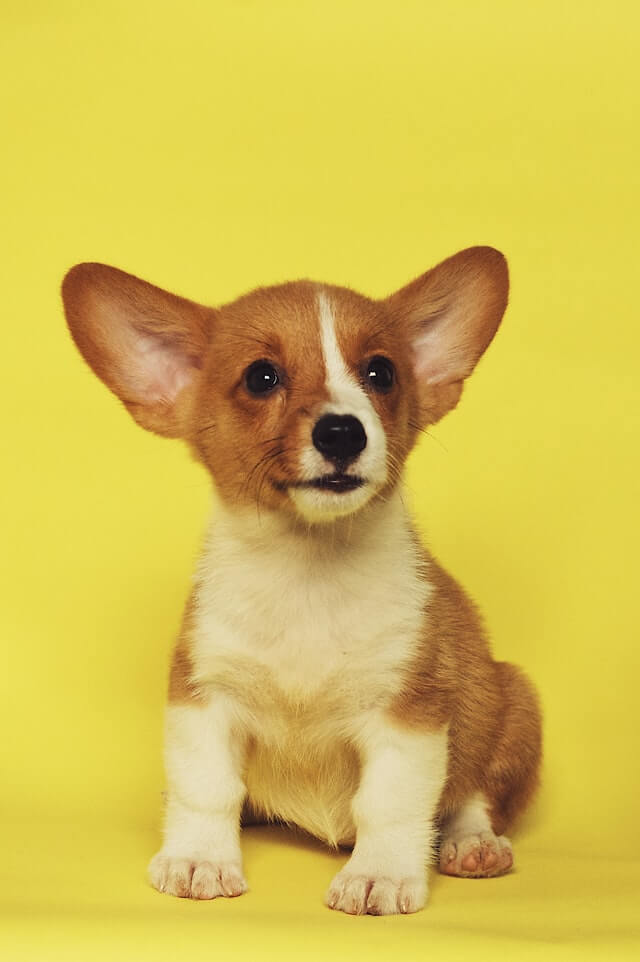 Now that we all know a little more about Doggolingo, let's talk about the types of dogs that exist in the language. In Dog Speak, breeds of dogs are typically not mentioned. Instead, doggos are placed in categories based on size or age.
Full-grown and medium-sized dogs are usually just called doggos.
1. Pupper
As you can probably guess, pupper comes from the word "puppy" and is used to describe baby doggos. Puppers can also be called pupperinos which is just a cuter version of pupper.
Although pupper is typically used to refer to baby dogs, as most dog-lovers know, dogs can be puppers at any age. So feel free to call your best friend a pupper whenever you please!
2. Smol
If you have a teensy tiny dog then in Doggolingo they aren't small, but smol. On the internet, small dogs like Pomeranians, Chihuahuas, and Beagles are often called smol bois (or girls).
Small dogs can also be yappers.
3. Floof
Do you have a dog that is a giant furball or extremely fluffy? If so, your dog is a floof or fluffer. Floofs and fluffers can be any size and often include breeds like Newfoundlands, Bichons, Sheepdogs, and Collies.
Bonus: white fluffy dogs are also known as clouds.
4. Woofer
If you have a big dog like a Great Dane, Mastiff, or Husky then you have a woofer. Woofers get their name from the deep bark big dogs typically have.
5. Long Boi
Long boi is a term used to refer to dogs with long slender bodies like Greyhounds, Welsh Corgis, and Dachshunds. This name comes from the dog's slender profile and can be applied to any long dog no matter if they are big or smol.
Top Doggolingo Words to Know
Now let's get deeper into the world of Doggolingo vocabulary. There are a few words that are widely used in Doggolingo and are generally accepted as a replacement for their English counterparts.
Just like how in Dog Speak, you should always use the word doggo instead of "dog". It's best if you try to always use bork and hooman instead of "bark" and "human" (at least if you are going for the purest version of this meme language).
1. Bork and Awoo
Bork is Doggolingo for "bark". If a dog goes on a barking rampage it's known as maximum borkdrive. While dogs can also say woof in Doggolingo, bork is most common.
An awoo is a howl and when puppers howl it's often called a mini awoo.
Example sentence: Look at this cute pupper doing a mini awoo.
2. Henlo Fren
Henlo fren is a Dog Speak greeting and comes from "Hello friend". This phrase can be used by doggos to greet humans and other pets.
Example sentence: Henlo fren, are you a doggo?
3. Hooman
Hooman is the doggo spelling of "human" and is used to refer to all people as well as the dog's owners. This word is not just common in Doggolingo but is also used in other meme languages like snek and Doge.
Example sentence: Today, my hooman said I was a good boi.
4. Scritches
This word is Dog Speak for a deep soothing scratch or belly rub. As we all know, scritches are a doggo's favorite thing.
Example sentence: That doggo wants scritches.
5. Chimkin
This one is Dog Speak for chicken, a dog's favorite food. All dog owners know that puppers will get up to all kinds of mischief for some chimkin.
Example sentence: Do I smell chimkin nuggets?
6. Zooms
Zooms or zoomies are when a dog gets really excited and starts running around in circles. Zoomies are also commonly seen during playtime or when an owner accidentally says the words "walk" or "park".
Zooms should not be confused with tippy taps which are when a dog excitedly jumps from foot to foot.
Example sentence: She's doing a zoom.
7. Bleps, Blops, and Mlem
These three words are all used to describe when a dog sticks its tongue out. A blep or blop is when a dog sticks its tongue out a little bit or accidentally leaves it out. A mlem is a big lick.
Like hooman, these three words are often used in other meme languages and with pictures of other animals besides dogs.
Example sentence: What an adorable mlem!
8. GOODBOYE
This is an alternative way to say good boi and is often fully capitalized for emphasis. This word became a part Doggolingo through a popular meme that includes a photo of a dog between two pieces of bread titled "Goodboye sandwich".
Example sentence: Whose a GOODBOYE?
9. Boop
A boop is when a dog touches you with their nose or when a human pokes a doggo's nose with their finger. This term also shows up in many meme languages with dogs sometimes booping cats and vice versa.
Example sentence: I booped him on the snoot.
10. Bamboozle
Bamboozle is one of the most important words in Doggolingo as dogs and humans frequently bamboozle each other. This term is often used with the "do" grammar in phrases like "he did me a bamboozle".
Example sentence: Heck! Bamboozled again.
How NOT to use Doggolingo
The main thing to remember when using Doggolingo is that it is meant to be a positive and heartwarming section of the internet and is not a good place to shame other people or pets.
Many dog-loving groups that use a lot of Doggolingo have their own rules for keeping the community fun and light-hearted. These rules often include not spamming photos of your own pets and not posting selfies.
Posting photos of doggos is also meant to be fun and not competitive. Even the different Doggo pages don't want their fans feuding with each other and believe the simple philosophy that the more dog pages there are, the better!
Dog Rating Pages and the Rise of Doggo Language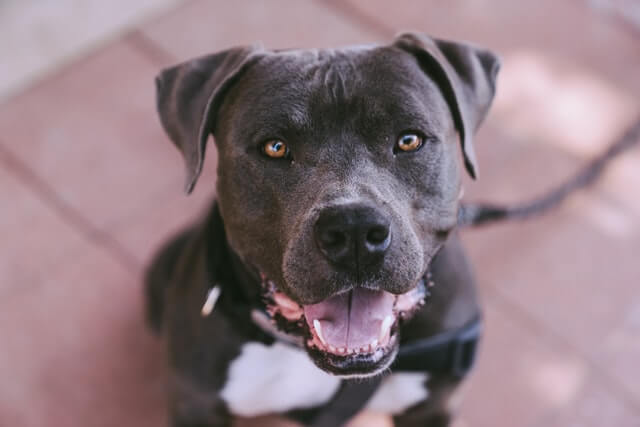 Today, Doggolingo has gone mainstream and can be seen all over Facebook in viral dog videos. It has become so popular that even Merriam Webster took notice announcing in 2017 that doggo was one of the words they were watching.
So, how did Doggolingo become so popular? One major factor in the rise in popularity is the WeRateDogs Twitter page and other similar pages. In these groups, dedicated posters send in photos of dogs to have them rated on a scale that never goes below 10/12.
Such wholesome and easily accessible pages helped Doggolingo hit the mainstream while its counterparts, like snek memes and Doge which rely more on members already understanding the inside joke, haven't been able to.
How does the Doggo rating system work?
On some social media pages (like WeRateDogs) you'll find posts with Doggolingo accompanied by a doggy rating scale. Because all dogs are incredible and there is no such thing as a bad dog, the rating scale starts on 10/12 and keeps going up.
The average score for most dogs is 12/12 and dogs only get 10/12 if they are being naughty in the photo. Many dogs also receive numbers like 13/12 or 20/12 depending on factors like how adorable they are or how funny the photo is.
The Future of Doggolingo
Considering how popular Doggolingo has become, it is likely that at least some of the words from this meme language will stick around. This is especially probable because some Dog Speak words like doggo and pupper are already being used in spoken language.
Some followers of the Doggolingo trend predict that words like doggo, pupper, and floof will soon be added to English and in 50 years, people may no longer remember that the words came from memes.
Is Dog Speak only an internet thing, or can you say it out loud?
Like many internet languages, if you start speaking in full Doggolingo all day you'll definitely get some weird looks. However, because Doggolingo has become more mainstream than other internet dialects there are certain words that you can probably get away with saying out loud.
Words like doggo and pupper should be fine and you can probably also get away with boop, zoom, and bamboozle. However, I would hold off on saying "Henlo fren" or "He did me a frighten" for at least a few years.
Best Places to See Doggolingo for Yourself
Besides Dogspotting on Facebook and WeRateDogs on Twitter, there are plenty of other places internet browsers can find Doggolingo on the web.
The Facebook group Diabetic Dogs is a great place for dog lovers who can't get enough funny doggo memes and r/RarePuppers on Reddit is a wholesome community where users post cute animal photos with a sprinkle of Doggolingo here and there.
Overall, Dog Speak is so popular, you'll likely find it anywhere dog photos are posted.