We may earn commission from qualifying purchases at no extra cost to you.
Learn more
Are you looking for a lively companion for you or your kids, a designer dog breed, an obedient, friendly and people pleaser, a watch dog and a constant source of warmth and affection? Then, Havanese Shih Tzu Mix could be a perfect choice for you.
Havanese Shih Tzu mix is a mix breed of the two pure blooded breeds – Havanese and Shih Tzu. It is popularly known as Havashu, Hava Tzu, Havatzu and Hava-Tzu.
What is this breed?
Havashu does not belong to a particular breed group, but would definitely fall under the Toy Group, as both of his parents are recognised members of the same breed group. To know the origin of this breed, let's look at the origin of the parent breeds – Havanese and Shih Tzu.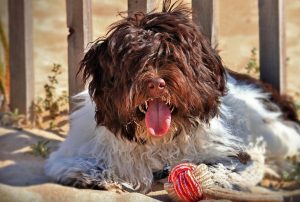 Havanese are descendants of entire Bichon family, the Tenerife. It is the National Dog of Cuba and the country's only native breed.
Having got their name from Cuban capital city, Havana, Havanese are originally from Mediterranean region and eventually developed along Spanish and Italian ocean fronts.
It is widely believed that Spanish farmers brought them to Cuba and eventually Cubans fled to US with their Havanese, which became the foundation stock for the breed today in USA.
They are intelligent, trainable and social small-breed dogs. They love to play outdoors and are loyal and people loving.
Originally from Tibet, Shih Tzu breeds are considered to be one of the oldest dog breeds. They used to live in incredible temples and considered royal.
Because of their appearance and loyal temperament, they are known as "little lion dog". They were recognised as pure breeds by American Kennel Club (AKC) in the year 1969.
Known for their feisty nature, they are also loving and gentle dogs who love attention and being around people.
Little known about the origin of the Havashu breeds, they could be the part of the designer dog trend in the U.S. in early 1990s. They could be originated due to the curiosity of the breeders to cross breed purebreds in order to eliminate the common health issues and produce hypo-allergenic variations on a popular breed.
Havashu breeds are recognised under following groups:
ACHC = American Canine Hybrid Club
DBR = Designer Breed Registry
DDKC = Designer Dogs Kennel Club
DRA = Dog Registry of America, Inc.
IDCR = International Designer Canine Registry
Average life expectancy of Havashu
Havashu dogs are expected to live a lifespan of 12 to 16 years. They live such long due to its minimal health issues.
Weight
Havashu puppies at birth can weigh anywhere from 4oz to 7oz. The heaviest any adult dogs can weigh is 15 pounds.
Female: 7-14 lbs
Male: 8-15 lbs
Size
Although they reach their full size at around 6-8 months, they mature at the age of 1 year. They can grow tall up to a foot (12 inches).
Female: 8-11 inches
Male: 9-12 inches
How to recognise a Havashu?
Havashu breeds are generally hunched with smaller front legs and longer rear legs, appearing them to be a little raised from the rear side of the body.
They are small ball of fur, round headed with black nose. They have feathery droopy ears towards the face and a curly tail. Despite being small, they are very sturdy.
They have got Shih Tzu's black rim and similar to most of the cross breeds, they have black expressive eyes.
They have long and silky coat with normal density. Their coat texture can vary from fluffy and wavy to curly depending upon the parent breed.
They have double coat with different combinations comprising of various colours such as brown, black, white, cream, sable, golden, and chocolate.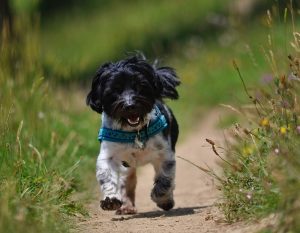 Health and care of Havashu
Some of the minor health concerns, while taking care of a Havashu breed, are bone and joint problems and allergies.
In worst case scenarios, be mindful that you may face some major health problems such as
Dislocation of Kneecap
Abnormal growth of cartilage and disproportionate dwarfism
Stones in bladder
Murmur from a leaking in mitral valve
They may be occasionally diagnosed with infection in the ear and otitis externa through various test such as:
Hearing
Skin Scrapping
X-rays
ECG/EKG
Urine test
Complete Blood Count (CBC)
Wellness Examination
Although they have trenchant teeth, there is no need to worry too much. All credit goes to their gentle and loving nature. Typically, their muzzle is a bit longer than its parent breed Shih Tzu, requiring less of a snub face.
It is advisable to neuter or spay this breed, to avoid any health hazards.
Essential Products and Grooming Accessories
Normal accessories required for grooming this breed are:
Pin Brush
De shedder
Nail clipper
Comb
Leash and collar
Shampoos and conditioner with natural ingredients
To prevent tear duct activity, a tear stain remover will be helpful, and it will palliate the fur coat.
FAQs
Adaptability
Friendly and fun-loving characteristics are derived from the parent breed Havanese.
Being on the sturdier side, children can easily play with Havashu without hurting them. To be on the safer side, be sensible to teach children to handle dogs with care without irritating them.
Though it takes a little time, they are social and love to play with other pets exploring the dog park. This breed loves attention and being around people, hence a perfect match for families.
Being a small breed dog, they are compact and crave constant love and affection, just like a human baby.
This intelligent canine with a peculiar attribute and curious nature, makes him mischievous when left alone for longer time.
Are you a good match for Havanese Shih Tzu mix?
You could be an ideal match to be a parent of this breed, if you are:
A family with active children, who wants someone to play with
An active person with ample time and love playing with them
A family looking for a compact dog yet a good watchdog.
Pros and cons of getting a Havanese Shih Tzu mix
Pros of getting this breed are:
Small yet sturdy (compact)
A good watchdog
Loyal and people pleaser
Intelligent and easy to train
Moderate maintenance
Suited for apartment living
Cons of getting this breed are:
A candidate for separation anxiety when left alone too much
Both the parents have conformational (structural) health hazards
Dedicated grooming routine (due to long and lustrous coat)
Personality and Temperament
This high-spirited ball of energy is shrewd, affable and kind with kids and other pets/dogs.
Like the parent breed Havanese, this pooch is an attention seeker and abhors being left alone, which makes them follow their owners around the house.
They are very clingy and living them alone for a longer time, can result into separation anxiety in them.
They are alert and bark only when they sense danger, making them a perfect watch dog.
Being a people pleaser, they respond promptly and welcome all the guests with great hospitality.
This breed has a perfect combination of – loyal and fun loving personality (from Havanese) and determined/feisty nature (from Shih Tzu).
The Basics of Grooming
Although the grooming needs of a Havanese Shih Tzu Mix is moderate, it requires a regular routine to be followed, thanks to its long coat.
Regular brushing is required to free its long coat from tangling and forming matts. Brushing thrice a week is ideal for keeping the coat in good condition.
While brushing the coat, watch for any infections, sores or injuries on the body.
Being not a heavy shedder, there is not much of a vacuuming to do after her. Trimming and stripping of the fur should be done on a regular basis by professional groomer to ensure the quality.
Unlike some other breeds, they do not emit unpleasant smell. Hence, they are required to bathe on need basis with dog shampoos and conditioners containing natural ingredients. Later, blow dry them to avoid any tangles.
Too much of bathing will irritate and damage the hair follicles.
Check them for any ear infection and clean the ears once a week.
Brushing the teeth is required twice or thrice a week for avoiding any bad breath and maintaining healthy gums.
Clipping of the nails should be done when needed, ensuring not to go too near to the skin beneath the nail plate.
The corner of those black expressive eyes should be cleaned with damp cloth to avoid any tear staining.
Prone to joint problems and obesity, one needs to take care of excessive weight gain. For small dogs, even a pound will count.
This breed is considered to be hypoallergenic, as both the parent breed are from hypoallergenic family and hence, they are ideal even for people with allergies.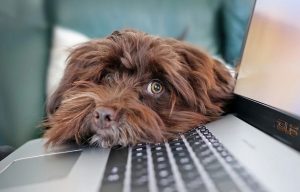 Tips for finding a Havanese Shih Tzu Mix 
With the increasing designer dog trend, it is easy to find breeders of this dog.
Even though lots of breeder are available, it is advisable to find trusted ones who can give all the inquired information of the breed.
Buying from trusted breeders will ensure that you don't pay the sky high prices or end up with low quality of the breed. They will be able to show you all the health clearances to avoid health hazards.
Websites like the American Kennel Club will be a good place to find trustworthy and certified breeders.
You will get better understanding of the breed, if you visit the breeder's home twice  or thrice. Thus, getting a personal experience of how the puppies are raised and taken care of.
Puppies with more resemblance to the Havanese, are prone to less breeding issues related with flat muzzle.
Rescue shelter and dog adoption centre are also a great source helping find perfect new home for dogs, who have been deserted or capitulated.
Rescues for Havanese Shih Tzu Mix
The following are some of the rescue groups specially for Havanese and Shih Tzu:
The Havanese Fanciers of Canada Rescue
Cost involved in owing a Havanese Shih Tzu Mix
Though the price will vary depending upon the health and gender of the puppies, normal cost of buying and owning these puppies range anywhere from $300 to $1200.
Annual cost of taking care of these puppies for things like toys, food, training, grooming and treats would sum up around $500 to $600.
Annual medical costs such as regular check-ups, shots, and insurance sums up to $435 to $535.
Other one-time miscellaneous costs such as crate, carrier, leash and collar, spaying/neutering and chipping, etc would add to nearly $400.
Training a Havanese Shih Tzu Mix
Early socializing and consistent training are required for any dog to become a better and more matured dog, making it a lot easier for you and for them.
Deriving the characteristic of positive response to training from both the Parent breed,
Havashu is very quick to learn and easy to train.
Despite being hypersensitive and adamant, positive reinforcement techniques works wonder in training them to be obedient and adapt changes.
It should be noted that these dogs are very sensitive to human emotions and tone. Hence, punishment based training and negative tone will make them refuse future training sessions.
Apart from sensitivity issues, this canine shows great enthusiasm in mastering several tasks.
Rewards, praises and lots of motivation will revitalize them. You need to stay patient and firm to train them otherwise their stubborn streak, obtained from the parent breed Shih Tzu, will take over.
From the very moment, you need to be the captain in order to get the best results from them.
Use firm but gentle approach, and it will be a win-win situation for both of you.
Exercising needs of a Havanese Shih Tzu Mix
This bubbly and perky pooch is full of energy and requires enough interactive playtime.
This highly active ball of fur burns most of its energy following the family around the house and indoor play with toys.
However, they need to burn surplus energy in form of couple of outdoor walks daily.
They love to explore pet parks and socialize with other quadruped friends chasing them for fun.
Though they are suitable for apartment living, but an access to a yard will be like a cherry on the top for them.
Taking challenges in events like agility, watchdogs, tricks and competitive obedience, will enhance her mental stimulation and alertness.
If you see any signs of panting or struggling to breath, pick and bring the puppy home. Specially, if they have more resemblance to the parent breed Shih Tzu, they will have flat face making it difficult for them to breath in hot and humid weather.
Apt care should be taken around shallow pools of water, as they cannot swim due to their flat head syndrome.
Potty training should be done on early stages with daily regime. They can be housetrained using a crate.
Dietary requirements and restrictions of a Havanese Shih Tzu Mix
Though Havashu is very fond of food, its daily calorie intake should be maintained to avoid them to become obese, leading to health issues.
While choosing a dog food for this breed, ensure that it contains at least 50% high quality protein content. This is due to their hyperactivity. The protein content can be derived from egg sources, lamb, chicken, oily fishes, etc.
Be careful when feeding the meat from internal organs, as it contains higher fat content than protein content.
Additionally, fruits and vegetables all well as other carbohydrates such as mashed potatoes, brown bread, etc should be included in the diet to counterbalance the protein content.
However, hard to digest food such as nuts, avocado, corn, etc should be avoided.
Just as human babies, these puppies also need a lot of vitamins and minerals. Consult a dog's veterinarian before giving any food supplements.
Light meals 2 to 3 times a day, making up to 1 cup a day, should be the maximum they are to be fed.
In a nutshell, a strict no-no for free feeding and foods with filler such as carbohydrates, leading him to overeat to reach satiety.
Popular names for a Havanese Shih Tzu Mix
Popular female names are:
Shatzi (German word for Sweetheart)
Bella
Twee
Dinky
Sparky
Popular Male names are:
Bruno
Spanky
Teddy
Tyler
Zesty
Similar or comparable breeds
Other similar or comparable dog breeds to a Havanese Shih Tzu Mix, could be
Shih Tzu Bichon Frise Mix
Havanese Bichon Frise Mix
Cairn Terrier Shih Tzu Mix
Conclusion
Havashu has gained quite popularity in designer dog trend and you will fall head over heels with them the moment you see them.
Be ready to welcome this pooch with lots of love and energy, as it is a people pet and loves to please its owners.
If you are a pet person, Havashu would be a perfect loyal companion dog with relatively low upkeep.
With rare combination of charming looks and intelligence, Havashus are perfect for families of any size and even first-time owners.
Prepare yourself to engage this sponge minded puppy with variety of plays, events and fun activities
Both the parents being Hypoallergenic, this cute canine should be the same and hence a good match even for people with allergies.