Having papers assures proof of your dog's breeding and lineage. Without papers your dog may not be able to participate in some events or be bred. This article will inform you how to get papers for your pooch and what to expect from a breeder.
How To Get Papers For My Dog If My Breeder Doesn't Send Them?
The good news is that you have options for getting papers if the breeder does not send them. It is always best to first try contacting the breeder to see if they will send them, but gathering up as much information on your dog as you can is also helpful if you choose to contact the AKC or another similar option. Papers are also not necessary for your dog unless you want to enter them in events or breed them.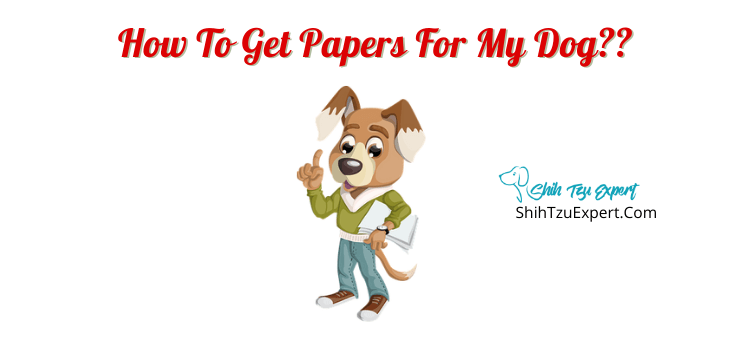 Is It Normal For A Breeder To Not Email A Copy Of Akc Registration Before A Selling A Puppy?
A breeder is more likely to send you the puppy's registration after you have completed the adoption process. Since you have not signed anything before adopting the puppy, the registration paperwork still belongs to the breeder.
Once you have both agreed that you are the best home for the puppy, and have signed a contract, the breeder should send you all the appropriate paperwork. The breeder will likely keep a copy for themselves for record purposes.
Breeder Won't Transfer Ownership [What Can I Do]?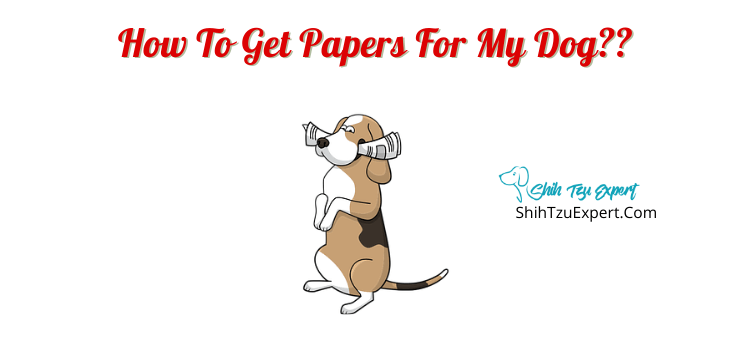 The purchase of a dog should always involve a type of contract. Having a contract in place helps to ensure you receive proper ownership of the dog. It also helps to assure the breeder that you plan to take good care of the pooch.
There are, however, rare times when the purchase process omits a contract, or the breeder leaves out the transfer of ownership.
In this situation, contact the breeder to see if the oversight was a mistake. They may have some demands in the contract that need to be met before they are willing to sign. For example, they may want you to desex the dog so it cannot be bred.
If the breeder still refuses to transfer ownership, start gathering up records to build your case. Having any proof of ownership, such as the contract you signed or history of a payment with the breeder will help. Any history of veterinarian bills you paid may also be of use.
Contact the kennel club your dog is registered with and let them know about the situation. If you present the proper paperwork to the kennel club, they should be able to help you transfer the ownership.
Breeder Won't Give Papers, But Wants To Breed My Dog?
This is a warning sign that the breeder is not a trustworthy individual. If the breeder will not show you papers for either your dog or the dog they want to breed with, there could be plenty of health risks involved.
It is also likely that if the plan is to breed purebreds, either one or both of the dogs may not meet the purebred criteria. The breeder may be trying to keep this information from you in order to try to make money off your dog.
It is for yours and your dog's best interest that you decline.
How To Register A Dog Without Papers?
There are a couple options for an owner to register their dog if they did not receive papers. However, you will likely need to provide proof of your dog's lineage.
If you know your dog is not a purebred, The Continental Kennel Club has an application called the "Non-Purebred Canine Registration Application." This will help you to get your dog registered.
The Continental Kennel Club also offers a program called PAW, which stands for the Picture and Witness Program. This will help you to get paperwork for your pooch if they are a purebred. To apply for this program you do need to be able to meet the CKC's breed standards.
Can I Get Papers For My Dog With A DNA Test
Providing that your dog's parents are registered, using a DNA test will help you to find your dog's lineage. Once you have access to the knowledge of your dog's parents, you are one step closer to getting papers for your pooch.
If the DNA testing does not show parentage for your pooch, the test will place their lineage as "unknown." Your dog will become registered, but the registration will be known as "conditional" until there is a third generation that can be traced.
A dog with a conditional registration is able to participate in some competitions and events, but not all of them. It is able to be bred, but the litter can only be registered if both parents have AKC profiles.
Anything Can Be Done About A Lying Dog Breeder?
The best action to take when you realize that your dog's breeder has lied to you is to contact the American Kennel Club. If the breeder had registered the dog with the AKC, the AKC will be able to reprimand them and apply fines and penalties due to issues with their breeding.
However, if the breeder is not registered with any of the real registries, there is nothing that can be done to combat the lying.
The best thing you can do is to give your dog a loving home. If you purchased the dog for the purposes of breeding, find a loving home for the dog and start over with another breeder.
Printable Fake Akc Papers [We Don't Recommend Using This!!!]
All over Google images you can find fake AKC papers that are printable. This is definitely not recommended and could land you in trouble if you try to use them.
If you are a breeder trying to use fake AKC papers, your breeding business can and will be shut down if you are caught.
If you sense that your breeder's AKC papers are fake, contact the AKC to see if their member number is in their system.
How To Make Fake Dog Papers [We Don't Recommend Doing This!!!]
Faking papers is getting increasingly harder to do. The AKC has started taking DNA samples for some of the dogs they register. This makes the process of creating fake papers difficult.
It is also nearly impossible to create a fake registration number. Anyone who looks at the papers, whether a potential buyer or someone in charge of a competition, will reference the AKC registration site to see if the number is legit.
While there are plenty of templates one can follow on Google Images, it is not a good idea to attempt. The only partially understandable reason is if your only goal is to frame it for the purpose of hanging in your house as a memento. Professionals are trained to spot fake papers and they are getting easier to notice.
Does My Dog Need Papers?
Papers normally just refer to the AKC registration.
If you do not plan to enter shows or competitions with your dog or to breed, your dog probably does not need papers.
The most important information that you will need for your pooch will be proof of ownership (such as the contract you signed with the breeder or rescue) and medical records such as a history of shots and other medical procedures.
How Much Does It Cost To Paper A Dog?
The cost of papers for a dog can be anywhere between $30 to $70. It depends on the timeline of when you get it done, and the type of package you want.
A basic registration with AKC costs $37.99 for a physical form, and $33 online.
The AKC offers other options, including the gold and silver package for registration. All options come with an official AKC registration certificate for your pooch.
The silver package includes your dog's registration papers as well as papers proving your dog's lineage three generations back. The physical form costs $53.99, an online form costs $45.99.
A gold package includes both the registration and the proof of lineage. It also includes a copy of the AKC Dog Care and Training DVD, as well as a subscription to AKC Family Dog Magazine. The cost of the gold package is $66.99 for a physical form, and $62.99 online.
The AKC does charge late fees depending on how long it takes you to paper your dog. If you paper your dog 12 months after its litter was registered, you can expect to pay an additional $35. If you wait till 24 months after the litter was registered, the charge increases to $65.
How Do You Get A Full Blooded Dog Paper?
If the litter was registered with the AKC by the breeder, getting your dog papers will be easy. All it involves is an application and a fee.
You will need to provide the litter number on the adoption papers, your dog's name and payment information. The process will take about three weeks to be completed.
If your pooch is lacking lineage information or has some breed defects (for example, odd coloring for their breed), you may qualify for the AKC's PAL program.
The PAL program, or Purebred Alternative Listing, allows you to get papers for your purebred dog when it does not look like a normal purebred or is missing some necessary information. This will enable you to be able to enter into obedience and showman events.
Can You Take A Dog To The Vet Without Papers?
Yes, the good news is that you can take your dog to the vet without registration papers. AKC registration is just for proof of lineage and purebred status. This information does not matter too much to the veterinarian.
Your vet can give you access to important papers such as shot records and medical history during your visit. These papers are likely to only have a record of medical visits you've done with your pooch, but the papers are important things to have whenever you go to get your dog groomed or to leave them at a daycare.
Before your first visit with your veterinarian, you may find it helpful to gather up as much information as you can. This information should include your name, your dog's name, dog's breed, age, and any medical problems you may have noticed since you acquired ownership of the dog.
What Does It Mean When A Dog Isn't Registered?
When a dog is not registered, it means you do not have proof of their lineage. If a dog is registered, you can track their lineage to determine whether they are a purebred or not.
Registered dogs are able to participate in shows and events. They are also able to be bred and have their litters registered with a kennel club.
Unregistered dogs may not be able to participate in events. Breeding them is also not suggested.
What Paperwork Should I Get When Buying A Puppy?
When you buy a puppy from a registered breeder you should expect the following papers:
Contract of sale
Registration
Veterinarian documentation
Proof of lineage
A contract of sale is an agreement between you and the breeder. Both of you should sign the contract before any further steps are taken.
Registration is proof that your dog is certified with a kennel club. This is also proof that the breeder is certified to breed. It also gives you access to online records of your dog and a place to house all their important documents online.
Veterinarian documentation assures you that your puppy is up to date on their vaccinations. Just like human babies need to see doctors, puppies require regular vet visits to get the proper vaccinations and medical check ups.
Proof of lineage helps not only to identify whether the mother and father (or "dam" and "sire" in dog breeding terms) are purebreds, but also if there was any inbreeding. Knowing your dog's lineage helps to assure you of their health. Inbreeding can cause health issues for your dog.
How Can I Get Papers On My Dog Without Papers?
The best route is to contact the AKC. They will have lots of information that can help you get the papers for your dog. They may also be able to help you find your dog's ancestry.
How Can I Get My Dog Papered?
Here are a few steps to take in order to get your dog papered:
Have access to your dog's litter ID number
Contact the AKC or go to their website.
Fill out either a physical or online registration form
Submit the form to the AKC along with payment information
The AKC's website is very helpful during the process and guides you through all the steps you need to take.
How Can You Tell If Your Dog Is Purebred Without Papers?
Talking with a veterinarian or completing a DNA test are the best ways to see if your dog is a purebred.
If you are curious and want to know more before consulting a veterinarian, research the specifics for the breed. For example, if you believe your dog to be a purebred dachshund, find out what the breed standards are.
There are all sorts of websites and books dedicated to individual breeds. These can prove to be excellent resources.
If you still want to know more after researching the dog's breed, then a DNA test or talking with your veterinarian is a great option. Your veterinarian will have years of experience and will be able to give you their educated opinion on the matter.
A DNA test will check your dog's DNA in order to see if there are any hidden breeds beneath the surface of your pooch.
References
https://www.law.cornell.edu/regulations/iowa/Iowa-Admin-Code-r-21-62-41