Dogs and bunnies are an unusual pairing that we would not imagine getting along. However, they can coexist and even become lifelong friends! In this article we discuss how bunnies and dogs get along, and all of the things to keep in mind when bringing both home to your family.
How To Introduce Your Dog To A Bunny?
Though bunnies and dogs are not the usual pairing, they can make lifelong friends and companions. This article covers all you need to know when introducing your bunny to your dog. We go over the risk factors associated as well as the pros both furry friends bring to your home.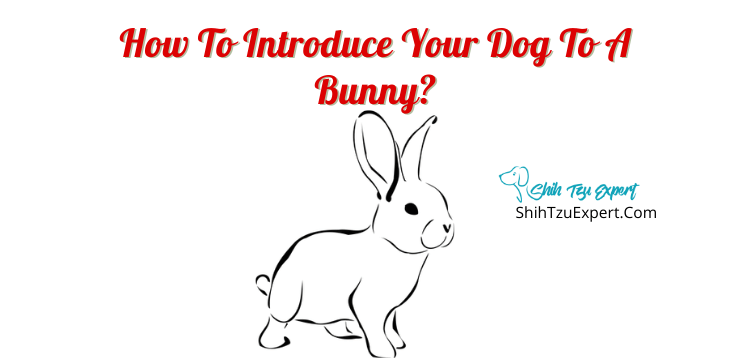 How Well Do Dogs And Bunnies Get Along?
Though it is possible for dogs and bunnies to get along, it takes time. Naturally dogs and bunnies are not the best pairing. However, with the right conditions these two can get along great!
Can A Dog And Bunny Be Friends (BFF)?
It is unlikely for dogs and bunnies to be BFF's but not impossible! After slow introductions to each other, your dog and bunny should be the best of friends in no time. (Or at least able to coexist!)
How To Introduce Your Dog To Your Bunny [Step By Step]
Introduce the animals in a space that is safe, quiet, and mostly unused.
Keep your bunny in a cage where the dog is unable to fully access it.
In order to control the environment, make sure the dog is secured on a leash.
Introduce the animals slowly.
Eventually, let the bunny out of the crate. The dog should stay secured on the leash.
Do this until both animals are comfortable towards one another.
Do Dogs Get Jealous Of Bunnies?
Dogs can get jealous of bunnies! Many dogs are extremely loving and loyal to their families. If a dog is aware that another pet is getting love and attention they may become jealous. This goes for their behavior towards all other pets, even other dogs.
Why Do Some Dogs And Bunny Don't Get Along At All?
Naturally, dogs and bunnies are usually not a pair that would get along together in the wild. Dogs are natural predators with high prey drives, where bunnies are not. This being the case, it's an uncommon pair that will take some getting used to due to the animals different instincts.
How Can I Safely Determine How My Dog Will React To My New Bunny?
Understanding your dog's personality, prey drive, and behavior towards other animals will give you a great insight to how they will respond to your new bunny. A slow introduction with high monitoring in a safe space is the best way to test how the two will react to each other.
Do Dogs Eat Bunnies?
Yes, some dogs will eat bunnies. Dogs are derived from wolves. This being the case their instinct is to eat smaller animals they believe to be prey.
How To Keep My Dog From Eating My Bunny?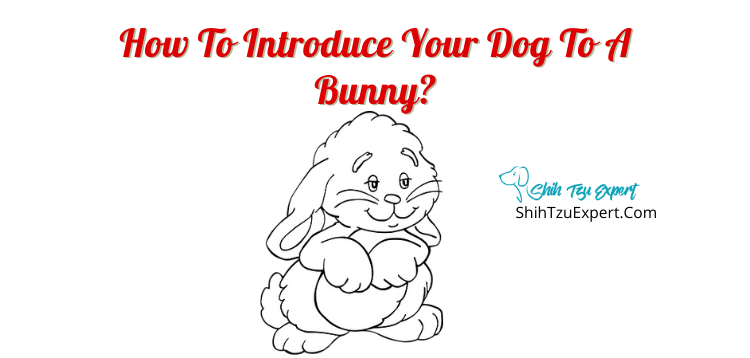 The best way to keep your dog from eating your bunny is to establish boundaries between the two. Do this by slow and safe interactions. Dogs naturally are pack animals, if they recognize your bunny as a part of the pack, they will not harm them.
Why Did My Dog Attack My Bunny?
There could be many reasons why your dog attacks your bunny. The first being their instinct. Another reason is the bunny may have irritated or provoked the dog. The dog also may have been trying to play but due to the differences between the two animals the situation became unsafe.
How Can I Train My Dog To Not Attack Bunnies?
The best way to train your dog not to attack bunnies is by setting clear boundaries inside and outside of the house. Do not allow your dog to chase bunnies outside, or other small animals. Inside the house you should have many boundaries in place for both animals.
My Dog Ate My Bunny What Should I Do?
The first thing you should do is let your dog know that that was wrong and unacceptable behavior. A bunny should not be harmful towards your dog's health, especially a domesticated one. It is still best to take your dog to the vet to make sure they are okay.
Can You Raise A Bunny With A Dog?
Yes, bunnies can be raised with dogs. Following the steps included in this article both animals should be able to form a safe relationship with one another under the right conditions.
Are Bunnies Harmful To Dogs?
Though bunnies are not naturally very aggressive animals they can possibly be harmful to your dog. When bunnies are agitated, they may bite your dog. Bunnies are also known to carry diseases such as rabies and tapeworms so make sure your bunny is up to date on their vaccinations.
What Dog Breeds Are Good With Bunnies?
There are many dog breeds that will get along great with your bunny.
Cavalier King Charles Spaniel, Golden Retriever, Labrador Retriever, Maltese, Cotton De Tulear, Boxer, and Japanese Chin are dogs with relatively low prey drives that would make great friends for your bunny!
What Dog Breeds Are Not Good With Bunnies?
Dog breeds with high prey drives are usually not going to be good for your bunny. Some of these are the Beagle, Basset Hound, Dachshund, Jack Russell Terrier, Redbone Coonhound, and Weimaraner. All of these dogs are exceptional hunting dogs, and it is within their nature to hunt bunnies.
Are Bunnies Scared Of Dogs?
Yes, bunnies fear dogs. Bunnies can easily go into shock and some have even died of fright. This being the case it is of the utmost importance to never leave your dog and rabbit alone together and monitor all interactions.
Why Is My Dog Is Obsessed With My Bunny?
It is normal for your dog to be obsessed and interested in your bunny. Dogs love to chase and bunnies are great runners. They may view your bunny as a toy or think they are intending to play constantly.
Why Is My Dog Whining At My Bunny?
Dogs can whine for many reasons. When meeting a bunny, they may be excited or even anxious, which could cause them to whine. They may also want attention from your bunny. Whining is not usually a sign of aggression.
How To Introduce A Bunny To A Dog?
The best way to introduce your dog and bunny is slowly. Making sure the environment is a safe space for both animals will really help this process along. This process will take time so do not rush it.
Do Bunnies Live Well Together With Dogs?
Bunnies and dogs can live well together. With the right precautions both animals should be able to exist together happily and even form a friendship. Always use caution, and never leave both animals alone unattended, even if the bunny is in their cage.
Can A Puppy Be Around Bunnies?
Yes, puppies can be around bunnies. However, puppies need high monitoring due to the ways a puppy can become excited quickly and have a lack of understanding of boundaries. As well as this, watch your bunny for signs of stress to ensure your puppies' high energy is not agitating them.
How Do Dogs React To Bunnies?
This is entirely dependent on the dog and the bunny. In the wild dogs will usually view bunnies as prey, and bunnies will view dogs as predators. In a safe and controlled environment your dog should react well to your bunny, if you are following the guidelines for their introductions.
Are Bunnies Scared Of Dogs Barking?
Bunnies are prone to fear, and with dogs barking this is a very loud noise that could upset your bunny. The best way to combat this is to keep both animals separated in high stress situations or if there is nobody monitoring them.
Will The Bunny Attack The Dog?
It is possible for bunnies to attack dogs, though not common. As bunnies grow they may become energetic and slightly aggressive which may lead them to bite your dog. Making sure to read the bunnies body language will help you keep your bunny from reaching this point.
How To Get My Bunny To Love My Dog?
Your bunny should love your dog in no time if you ensure both animals are respecting each other's boundaries. Always keeping the room in which they are in safe and calm will allow your bunny and dog to form a very loving bond.
[What Should I Do] My Dog Is Eating Bunny Poop?
If your dog is eating bunny poop you should take them to the vet. Wild bunnies carry many diseases that can be extremely harmful for your dog's health. As well as this, monitor your dog while outside to keep them from eating anything they are not supposed to.
[What Should I Do] My Bunny Is Eating Dog Poop?
First remove your bunny from the dog poop in order to keep them from eating anymore. Next, you should call your vet. They will give you advice on how to monitor your rabbit and possibly do a check up on them.
Will The Bunny Charge At My Dog?
It is possible that your bunny will charge at your dog if they are feeling aggressive, agitated, or sometimes playful. This could end poorly for both animals so if you notice signs of this behavior with your bunny separate them from your dog immediately.
Are Dogs Afraid Of Bunnies?
It is uncommon for your bunny to scare your dog. It is not in these animals nature, however, it can happen. That being the case, keeping both animals in a safe and controlled environment should take away any possible threat so they feel safe.
Do Bunnies Make Good Pets?
Bunnies make exceptional pets! They are very affectionate and social animals with low costs attached to caring for them. They are often very quiet animals, who don't smell, and can even use litter boxes! All these qualities would make a bunny an amazing addition to the right family!
How Much Room Does A Bunny Need?
Bunnies need a minimum of 12 square feet in their cage. As well as this, bunnies love to run and hop around, so extra room for them to do so outside of their cage is very important.
Is It Expensive To Raise Bunnies?
It is fairly cheap to raise bunnies. The initial costs of getting your bunny and all of the supplies they will need will be the most expensive. Crates, vaccinations, neuter/spaying, supplies, and food will run you about $300-$400 initially. After this, upkeep should only cost around $60 a month.
Do Bunnies Learn Their Names?
Pet bunnies can learn their names. Bunnies can associate sounds with meaning and overtime they will be able to learn the wonderful name you have chosen for them!
Can A Bunny Kill A Dog?
It is very unlikely that a bunny will kill a dog. Though a bunny bite can be a serious injury, it is unlikely it will cause death unless left untreated. Bunnies could harm your dog through diseases which is why it's important to get them vaccinated.
Can Bunnies Become Emotionally Bonded With Humans Like Dogs?
Yes! Bunnies are very affectionate and loving pets and will absolutely become emotionally bonded with their special person. Bunnies need love and attention, and when this is given through actions like grooming, play time, affection, and food they will form an emotional bond with their owner.
Why Is My Dog Petrified Of The Bunny's Beak?
Your dog may be scared of your bunnies beak due to your dog viewing it as a threat. Bunnies can bite, and if this has happened in the past your dog may associate this part of your bunny with that experience.
References
https://wagwalking.com/training/like-a-rabbit
https://dogcare.dailypuppy.com/causes-dogs-eat-rabbits-5042.html
https://rabbitsindoors.weebly.com/introducing-dog-to-rabbit.html
9 Dog Breeds That Are Good With Rabbits